Gigabyte X299 AORUS Gaming 7 (LGA2066 Socket) Gaming Motherboard overview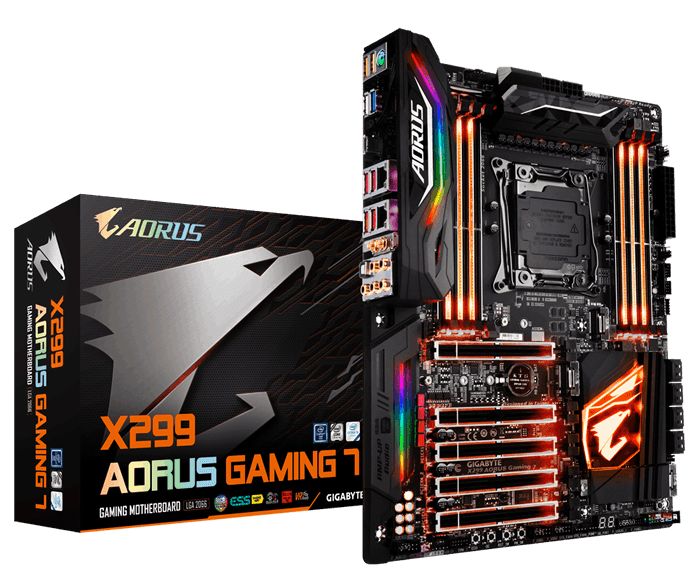 Gigabyte X299 AORUS Gaming 7 (rev. 1.0) LGA2066 Socket Gaming Motherboard
X299 AORUS Gaming 7 (rev. 1.0)
Surround Lighting
Multi-light zones are equipped with high brightness RGB LEDs, namely the CPU, Memory, Armor, Audio, PCI-Express and Accent LED PCH Overlay. When it's all set and done, your system will shine like never before.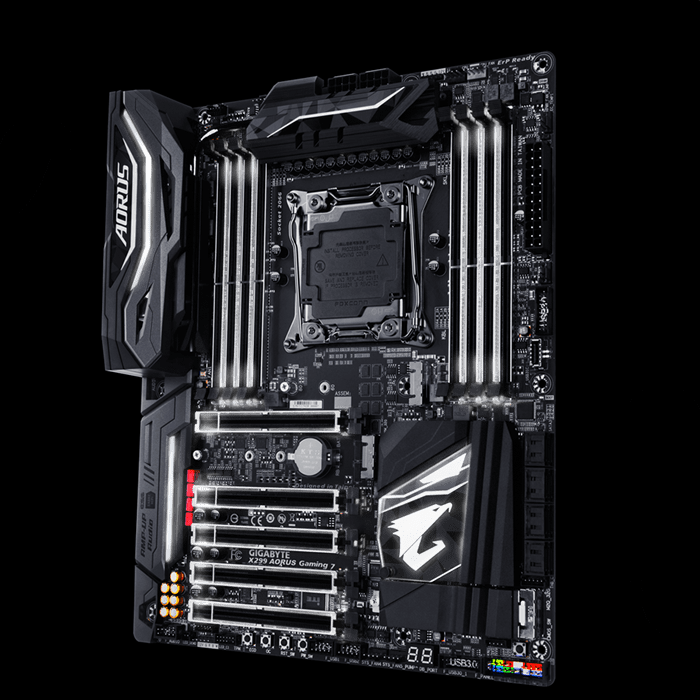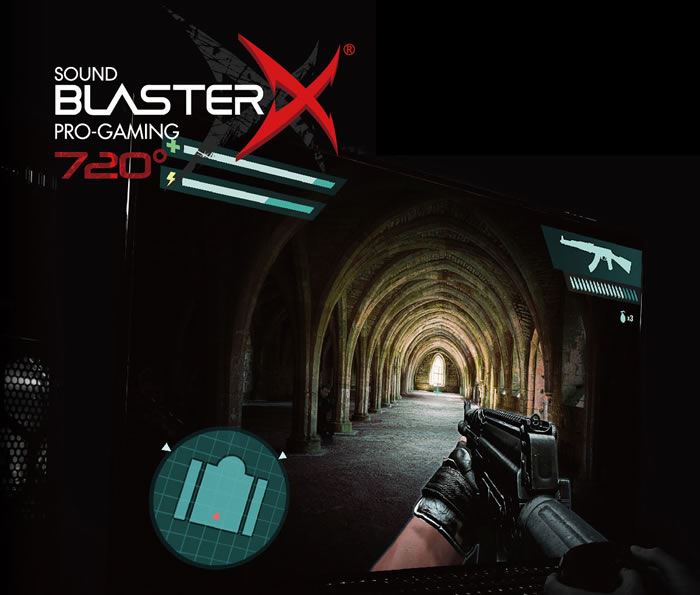 Creative SoundBlaster 720°
Creative's latest top-of-the-line audio engine takes your PC audio to the next level. These comprehensive tools backed by leading technology and algorithms in audio will enrichen your experience, whether it's streaming, gaming, listening to music, or other entertainment needs.
High-Bandwidth(HB) SLI Bridge
Take your gaming performance to a whole new level by configuring multiple GeForce GTX cards with a High-Bandwidth(HB) SLI Bridge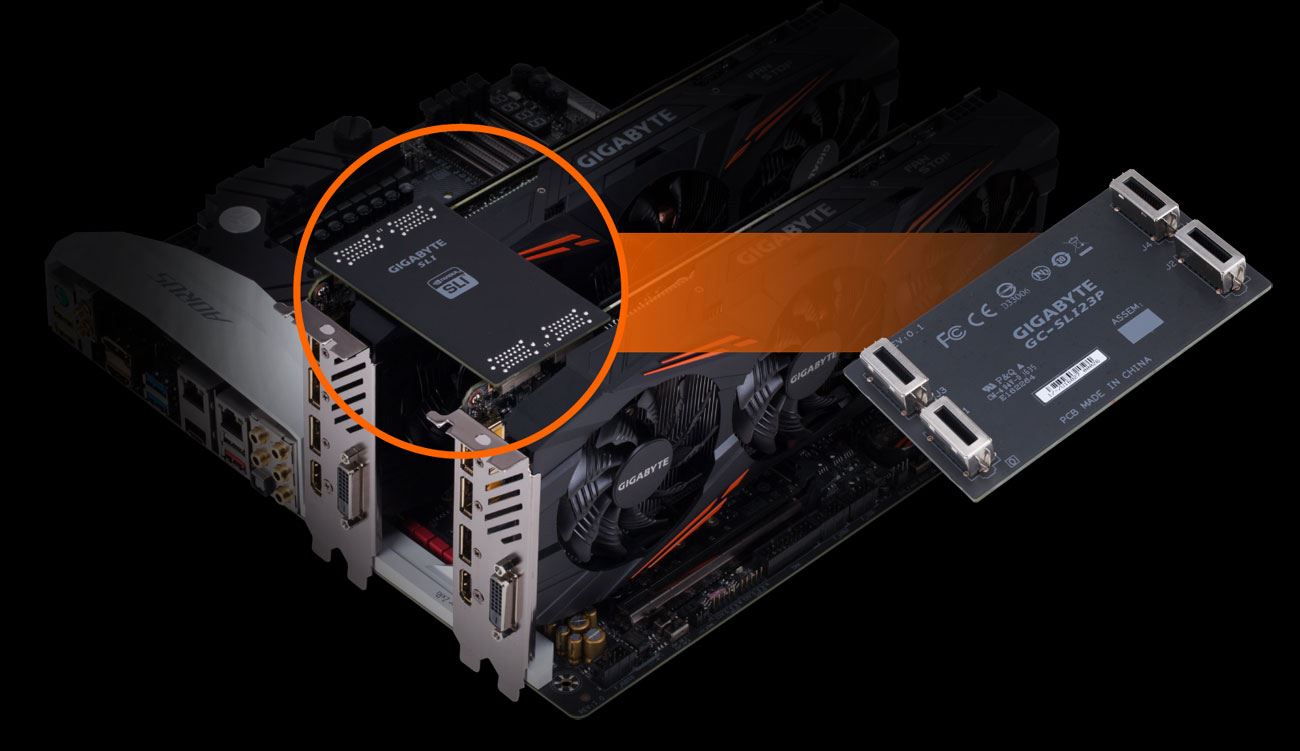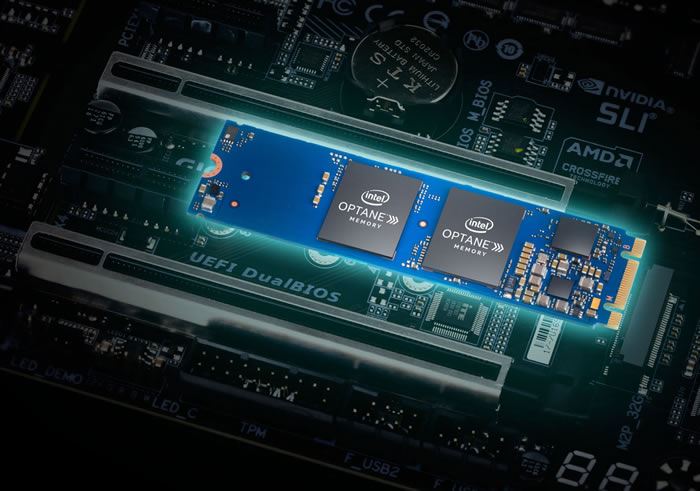 PERFORMANCE FUELED BY OPTANE
The AORUS X299 Platform is the first enthusiast platform that supports Intel's latest Optane technology. Optane fuels storage performance by acting as a cache drive giving users a significant boost compared to traditional mechanical drives.
Triple NVMe PCIe x4 M.2 with Thermal Guard
With a high-end platform that is already so feature-filled triple M.2 support is a rarity. AORUS Gaming Motherboards has focused on delivering this technology to enthusiasts who want to maximize their system's potential. With Triple M.2s available on the X299 AORUS Gaming Series, configuring RAID Arrays have never been simpler.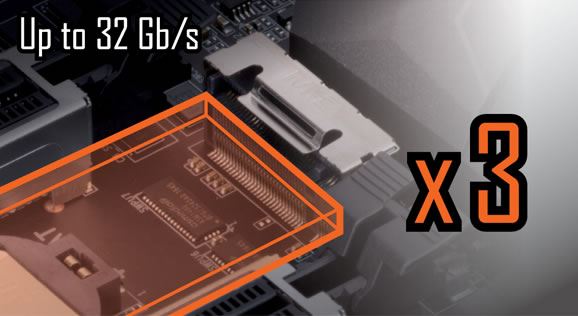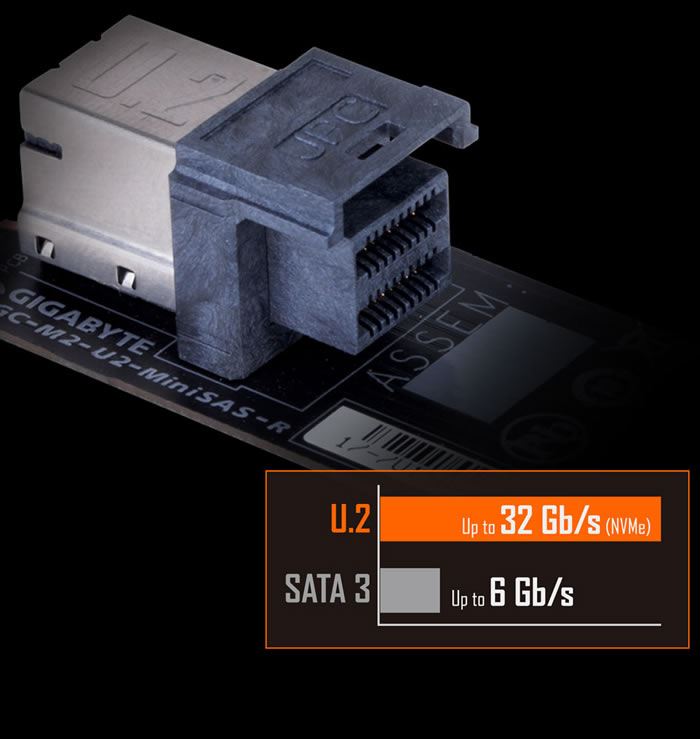 U.2 Adaptor (NVMe PCIe Gen3 x4)
The new Intel 750 series SSDs offer an incredible increase in performance over SATA drives. Using the NVMe protocol which takes advantage of the fast bandwidth of PCIe Gen3 x4 lanes (32 Gb/s), the drives are a clear advantage for users looking to boot their OS faster, load their games in a flash and access large files without waiting. By implementing the U.2 Adaptor to support the 2.5" Intel 750 Series drive, AORUS ensures that the users can benefit from the best performance.
Dual Killer + Intel® Networking
Automatically prioritize your networking needs over the fastest available connection for high quality, lag-less and uninterrupted gaming connectivity.