Gigabyte X399 AORUS GAMING 7 ATX Motherboard overview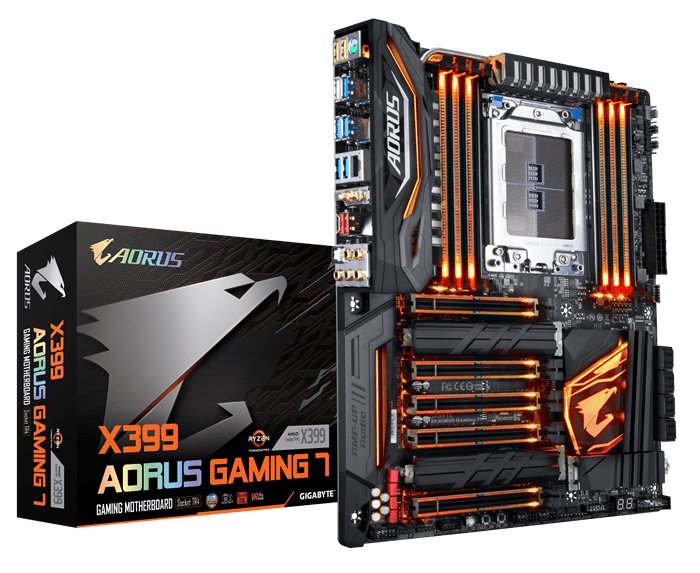 Gigabyte X399 AORUS Gaming 7 TR4 Socket ATX Motherboard
X399 AORUS Gaming 7
Surround Lighting
Multi-light zones are equipped with high brightness RGB LEDs, namely the Memory, Armor, Audio, PCI-Express and Accent LED PCH Overlay. When it's all set and done, your system will shine like never before.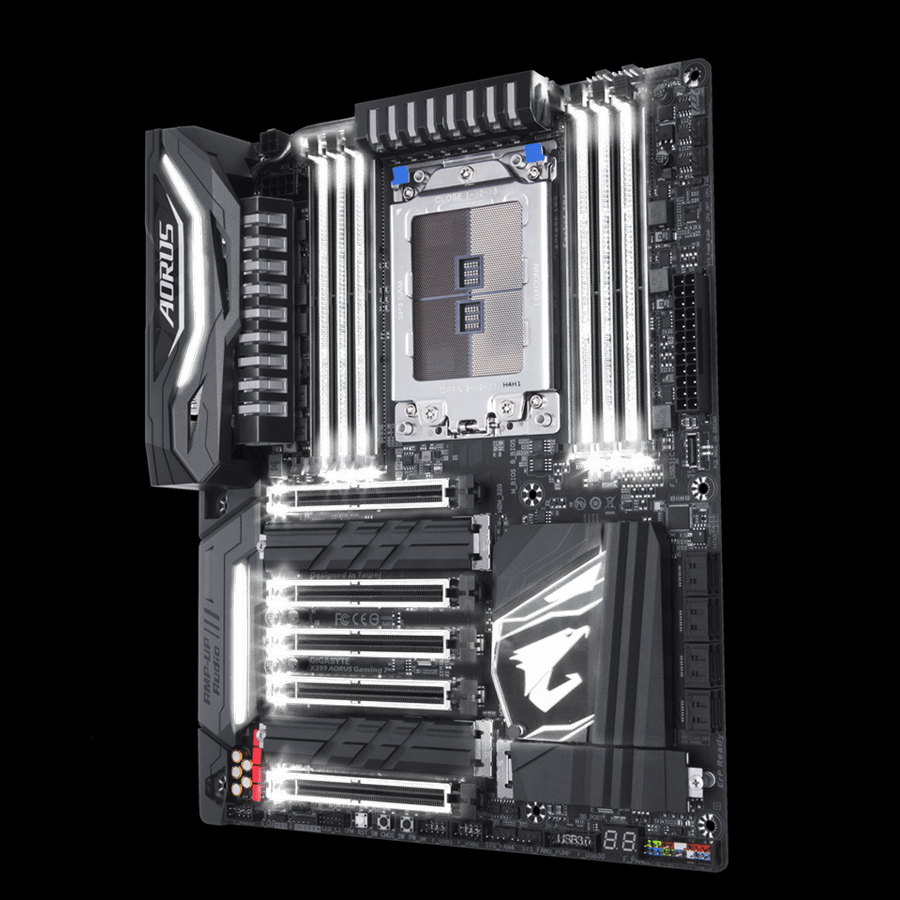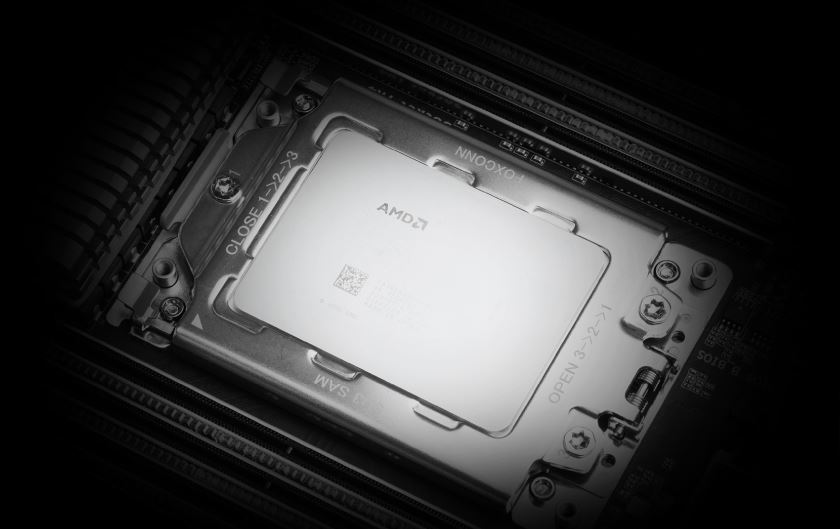 Overwhelming Power. Indisputable Supremacy. Unrestrained Potential.
The AORUS X399 enthusiast motherboard with AMD Ryzen™ Threadripper™ Processor. Do everything, do it all at the same time, and do it without sacrificing responsiveness. Render. Stream. Compile. Encode. Work or Play. Real-World Productivity or Virtual Reality Entertainment. The AORUS X399 enthusiast motherboard has the power to overwhelm your most daunting workloads.
The New, Ultimate Platform for Desktop
With up to 16 cores, the AMD Ryzen™ Threadripper™ processor can command 32 threads, the most multi-processing power that has ever been unleashed on a consumer desktop. Overwhelm your workloads with 40MB of processor cache, without sacrificing efficiency thanks to the world-class IPC performance of the "Zen" architecture. Quad-Channel DDR4 for devastating memory bandwidth, 64 lanes of incredible PCIe® 3.0 connectivity, and native USB 3.1 Gen2 10Gb/s support on a chipset. With every processor multiplier-unlocked to be configured as you see fit, the Ryzen™ Threadripper™ platform is create to keep you on the bleeding edge of tomorrow.
ALC 1220 120dB SNR HD Audio
The ALC1220 is a high-performance multi-channel High Definition Audio Codec with up to 120dB SNR for crystal clear audio and features such as Smart Headphone Amp, 114dB SNR recording for precise voice chats and hardware decoding of DSD128, ensuring users get the best possible audio quality from their PC.
Smart Headphone AMP
Automatically detects impedance of your head-worn audio device, whether earbuds or high-end headphones to provide optimal audio dynamics—preventing issues such as low volume and distortion.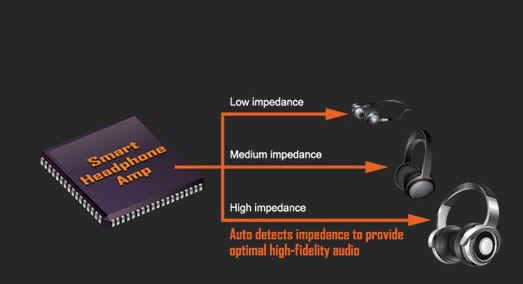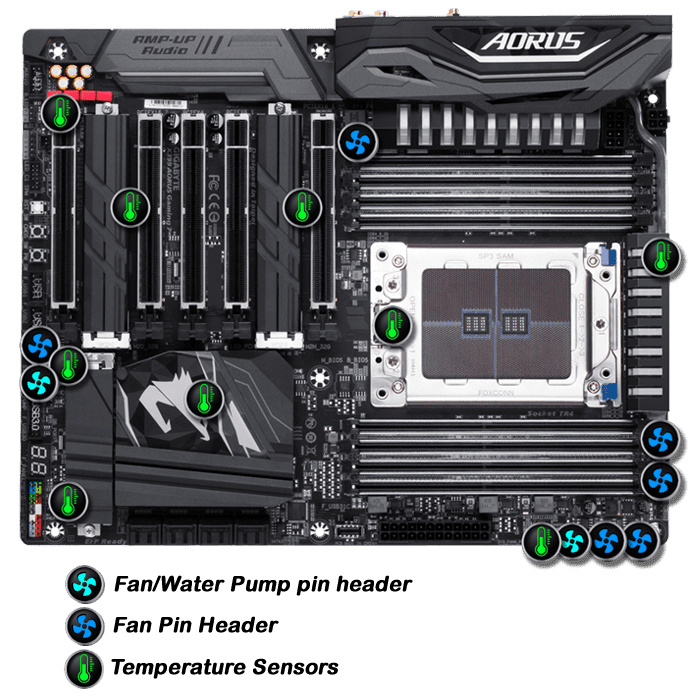 Smart Fan 5
With Smart Fan 5 users can ensure that their gaming PC can maintain its performance while staying cool. Smart Fan 5 allows users to interchange their fan headers to reflect different thermal sensors at different locations on the motherboard. Not only that, with Smart Fan 5 more hybrid fan headers that support both PWM and Voltage mode fans have been introduced to make the motherboard more liquid cooling friendly.
4-Way Graphics with Premium 48 PCIe Lanes Bandwidth
GIGABYTE X399 motherboards feature a unique PCI Express design that utilizes 100% of all 48 lanes from the CPU when in a 4-Way or 3-Way graphics configuration providing the full bandwidth available and provide the best graphics bandwidth possible to the user.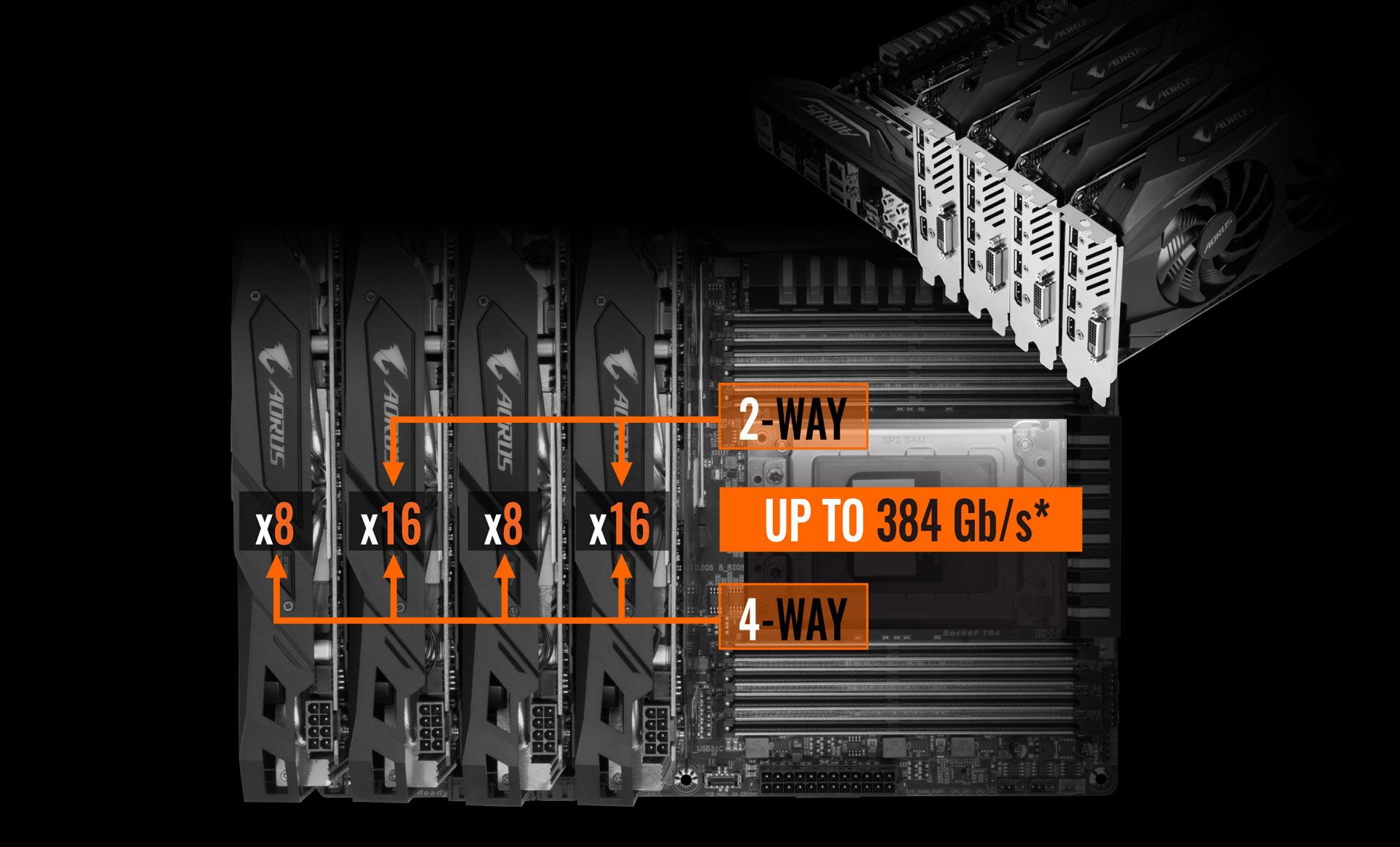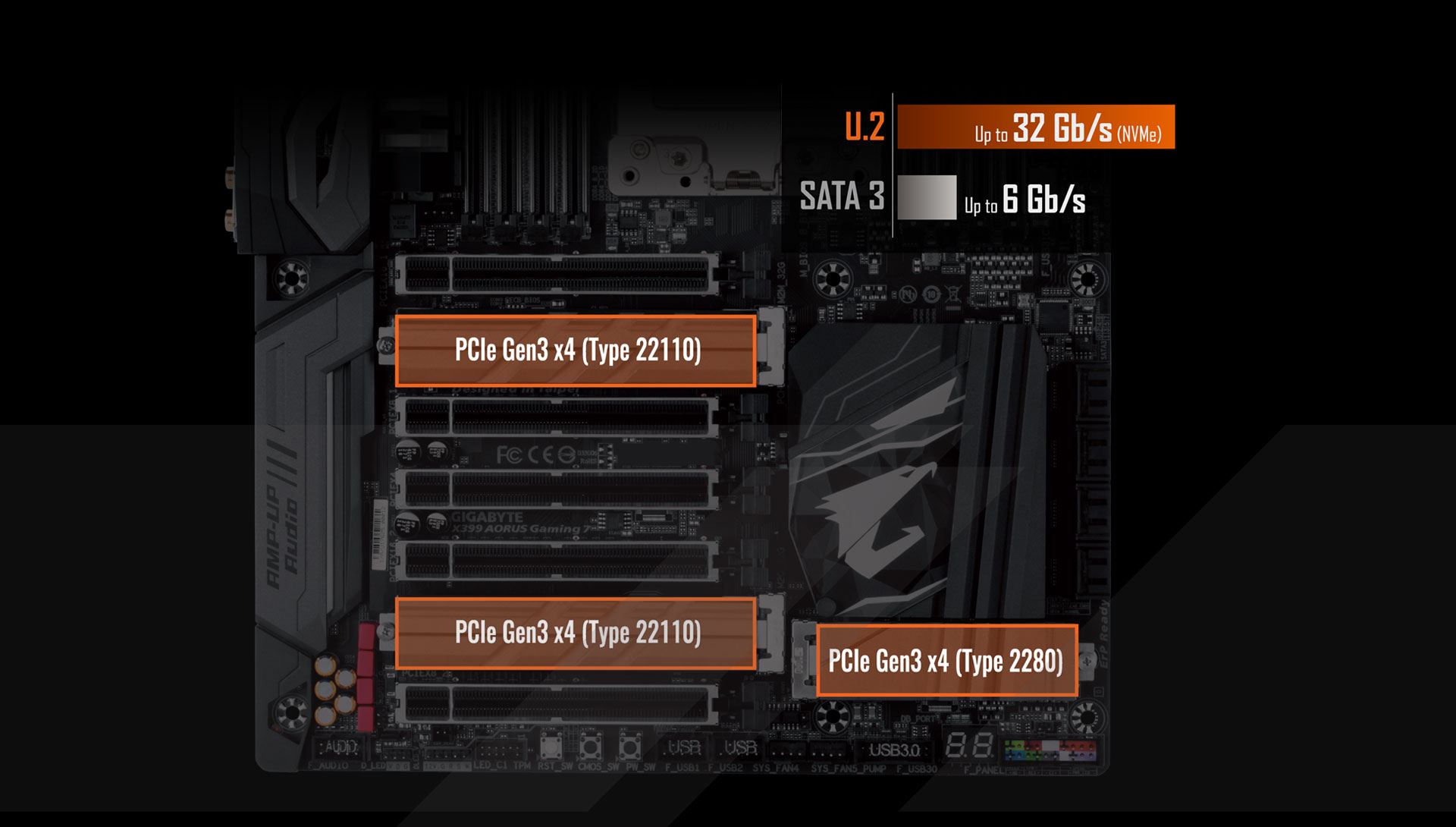 Triple PCIe Gen3 x4 M.2 Direct from CPU
AORUS Gaming Motherboards are focused on delivering M.2 technology to enthusiasts who want to maximize their system's potential.
USB 3.1 Gen2 Type-C Header
Equipped with next generation connectivity onboard AORUS X399 Gaming Motherboards already support the chassis of the future. The onboard USB Type-C header for USB 3.1 Gen2 makes access convenient when connecting a USB 3.1 drive or charging your new mobile device.