Gigabyte X399 Aorus Xtreme AMD X399 TR4 E-ATX Motherboard overview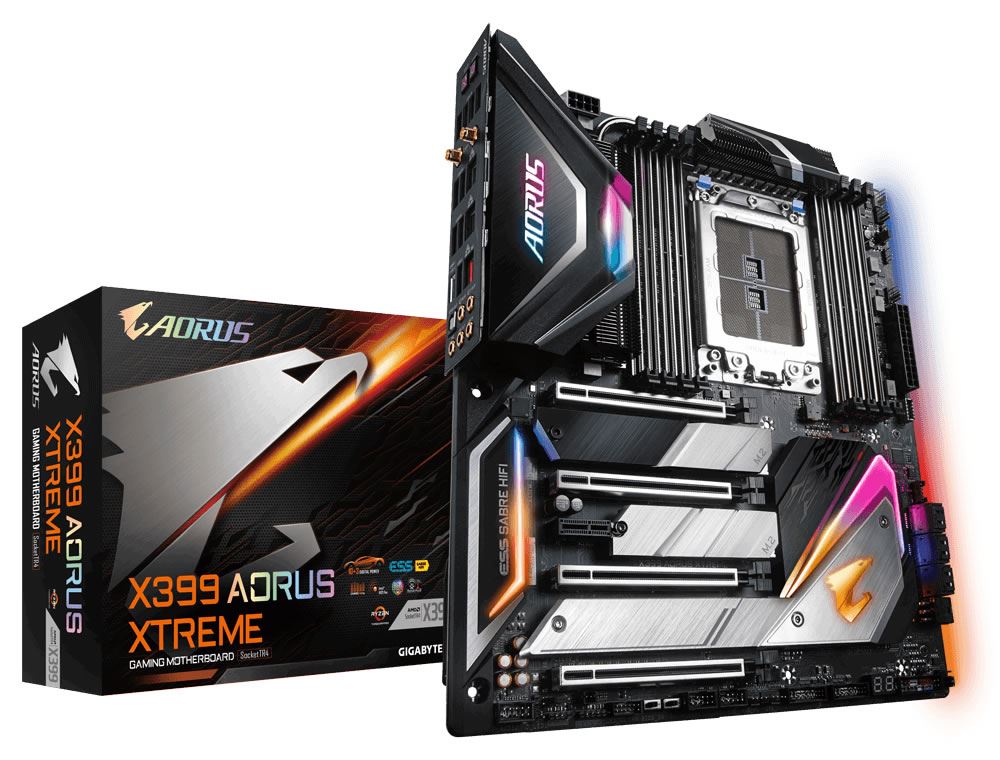 Gigabyte X399 AORUS XTREME AMD X399 TR4 E-ATX Motherboard
X399 AORUS XTREME Design Concept
X399 AORUS XTREME stays faithful to AORUS design principles with the contour of its armor resembling the falcon's dominant ascension into the skies, capturing the prowess and attitude of the falcon in flight. The LED zone on the I/O armor can be likened to the windshield of futuristic spacecrafts, symbolizing advancement and an eye into the future of technology.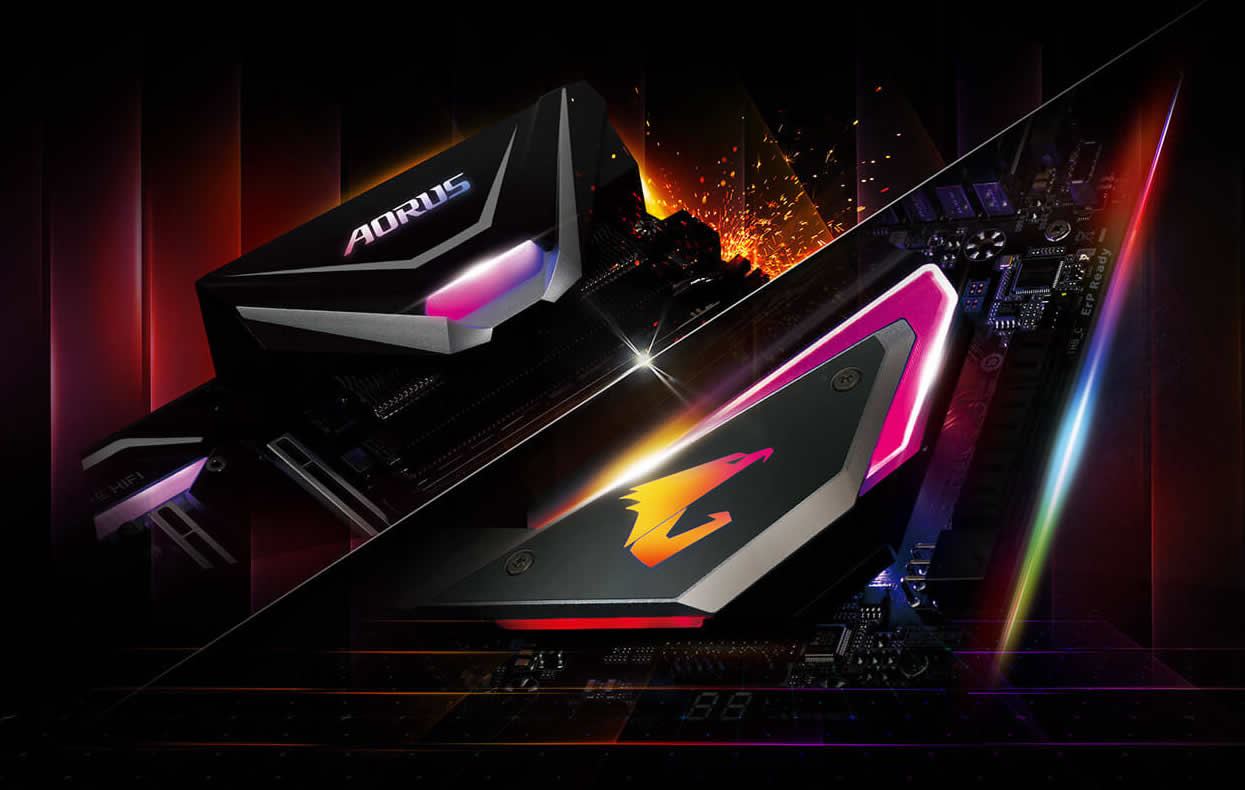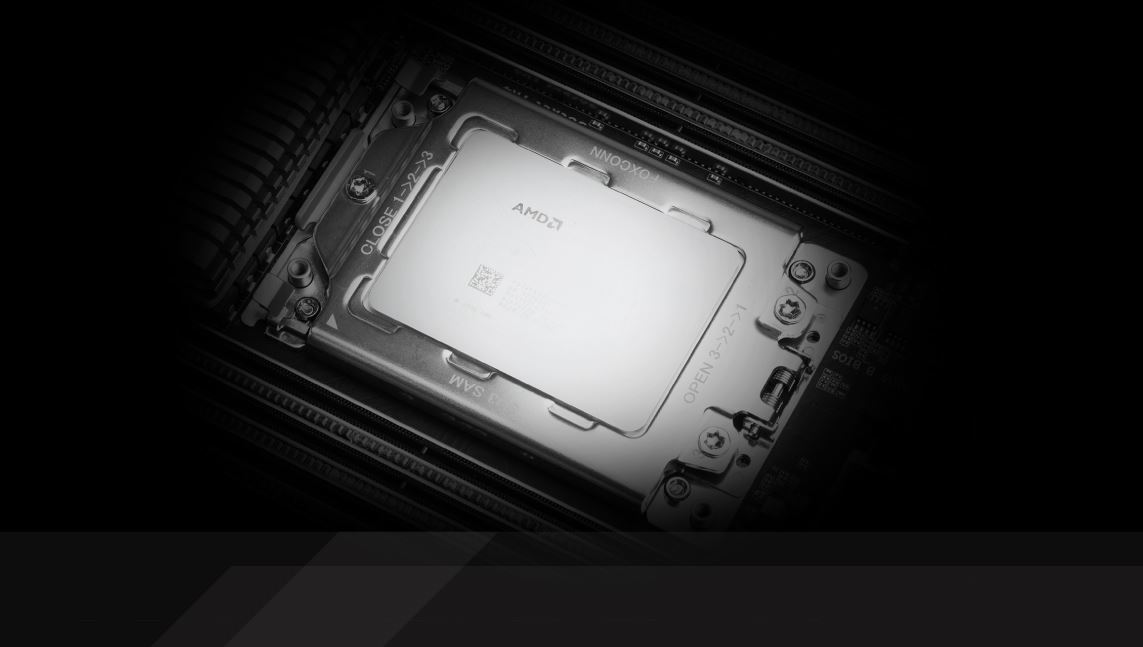 Overwhelming Power. Indisputable Supremacy. Unrestrained Potential.
The AORUS X399 enthusiast motherboard with AMD Ryzen™ Threadripper™ Processor. Do everything, do it all at the same time, and do it without sacrificing responsiveness. Render. Stream. Compile. Encode. Work or Play. Real-World Productivity or Virtual Reality Entertainment. The AORUS X399 enthusiast motherboard has the power to overwhelm your most daunting workloads.
10+3 Digital Power Design
X399 AORUS XTREME motherboard uses an all IR digital CPU power design which includes both digital PWM Controllers and PowIRstage MOSFET, capable of providing at least 50A of power from each phase, for a total of 650A. These 100% digital controllers and additional 8+8 Solid-pin CPU Power Connectors offer incredible precision in delivering power to the motherboard's most power-hungry and energy-sensitive components, allowing enthusiasts to get the absolute maximum performance from the new 2nd Gen. AMD Ryzen™ Threadripper™ processors.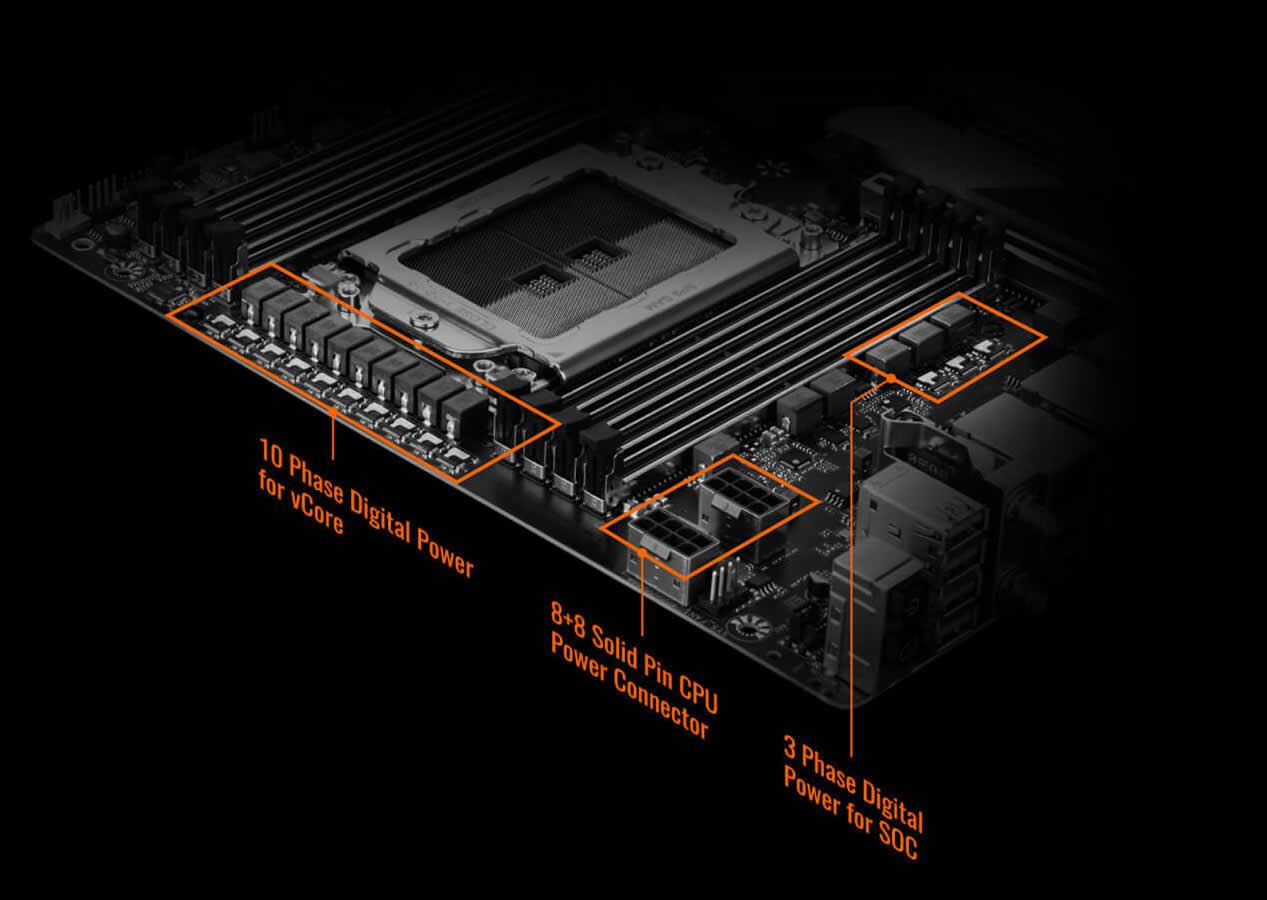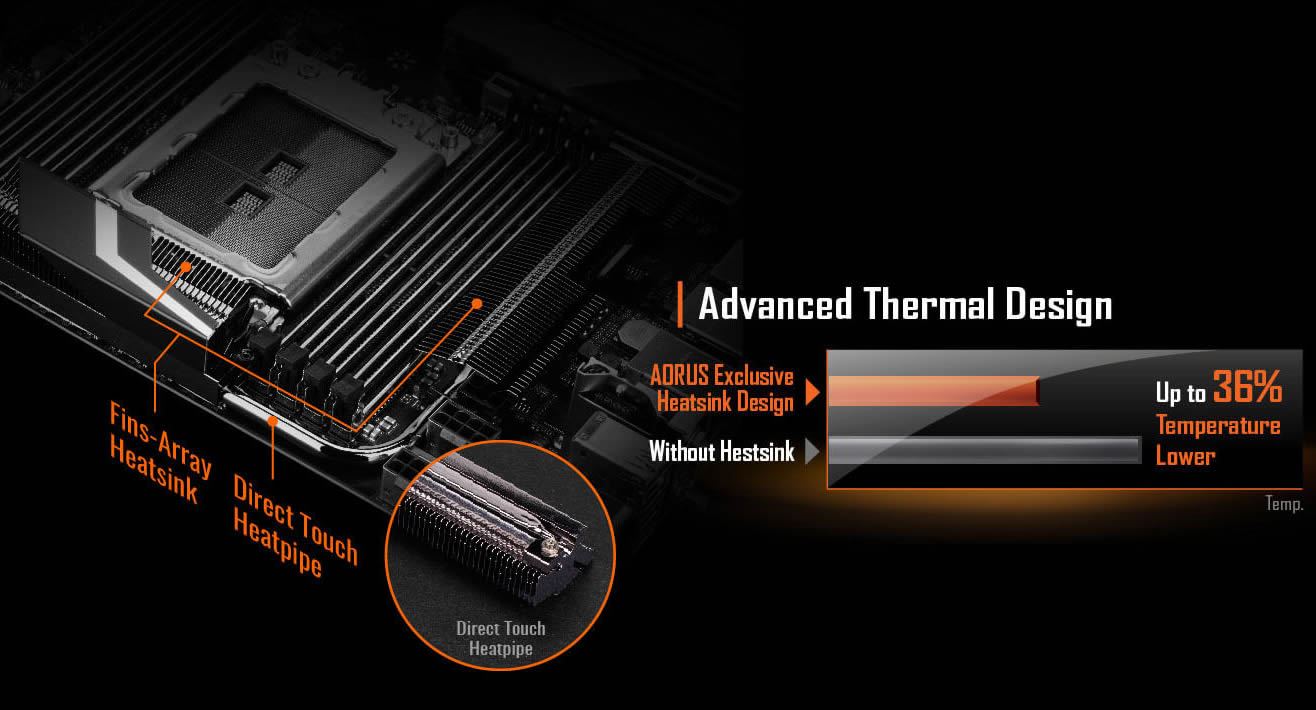 Direct Touch Heatpipe & Fins-Array Heatsink with High Thermal Conductivity Pad
X399 AORUS XTREME uses Fins-Array Heatsink which increases the heat dissipation area by 300% compared to traditional heatsinks of the same size. Direct Touch Heatpipe helps transfer heat from MOS to heatsink and fins. By using a high 5 W/mK thermal conductivity pad, it can transfer 2.7x more heat than traditional thermal pads in the same time period.
4-Way Graphics with Premium 48 PCIe Lanes Bandwidth
AORUS X399 motherboards feature a unique PCI Express design that utilizes 100% of all 48 lanes from the CPU when in a 4-Way or 3-Way graphics configuration providing the full bandwidth available and provide the best graphics bandwidth possible to the user.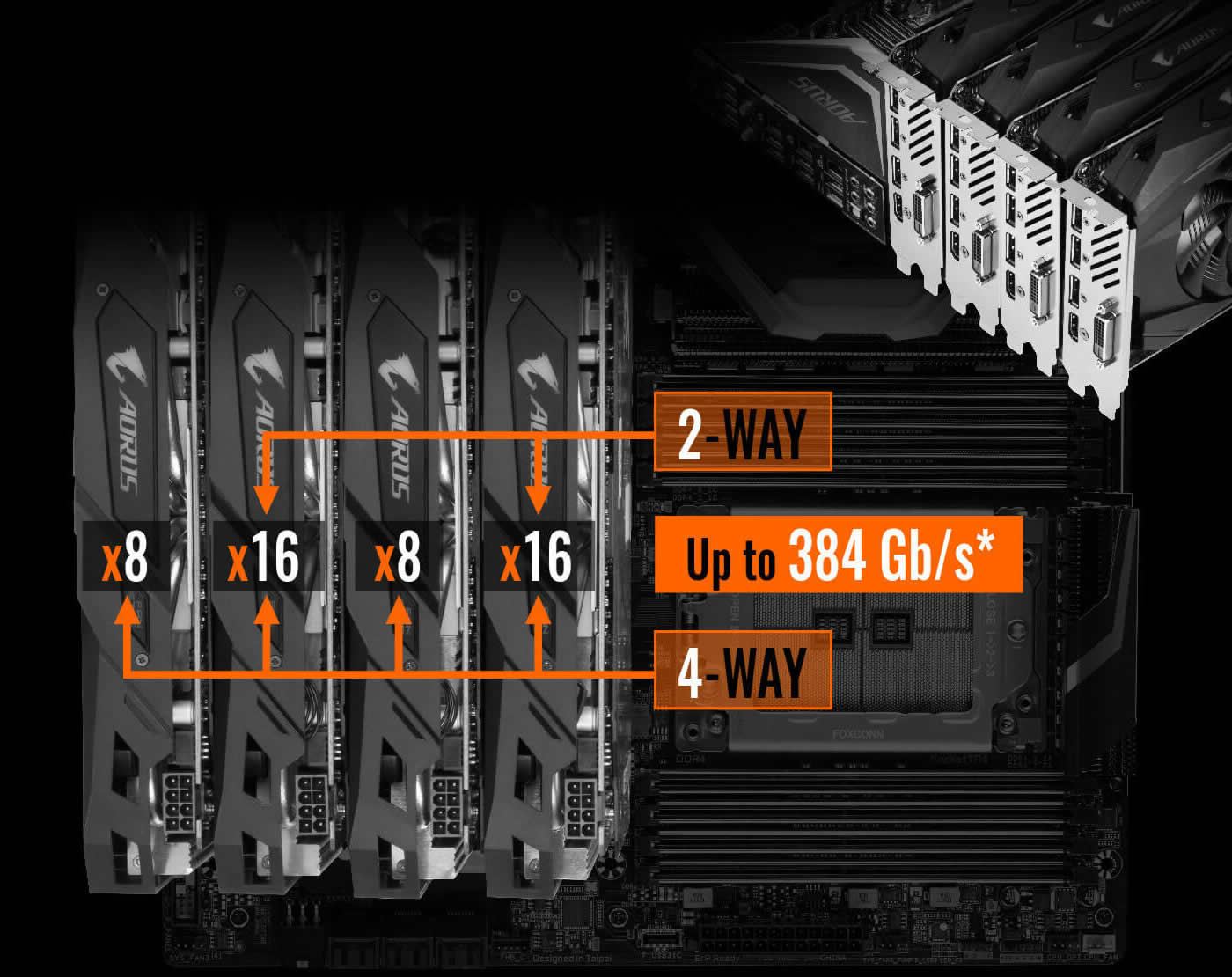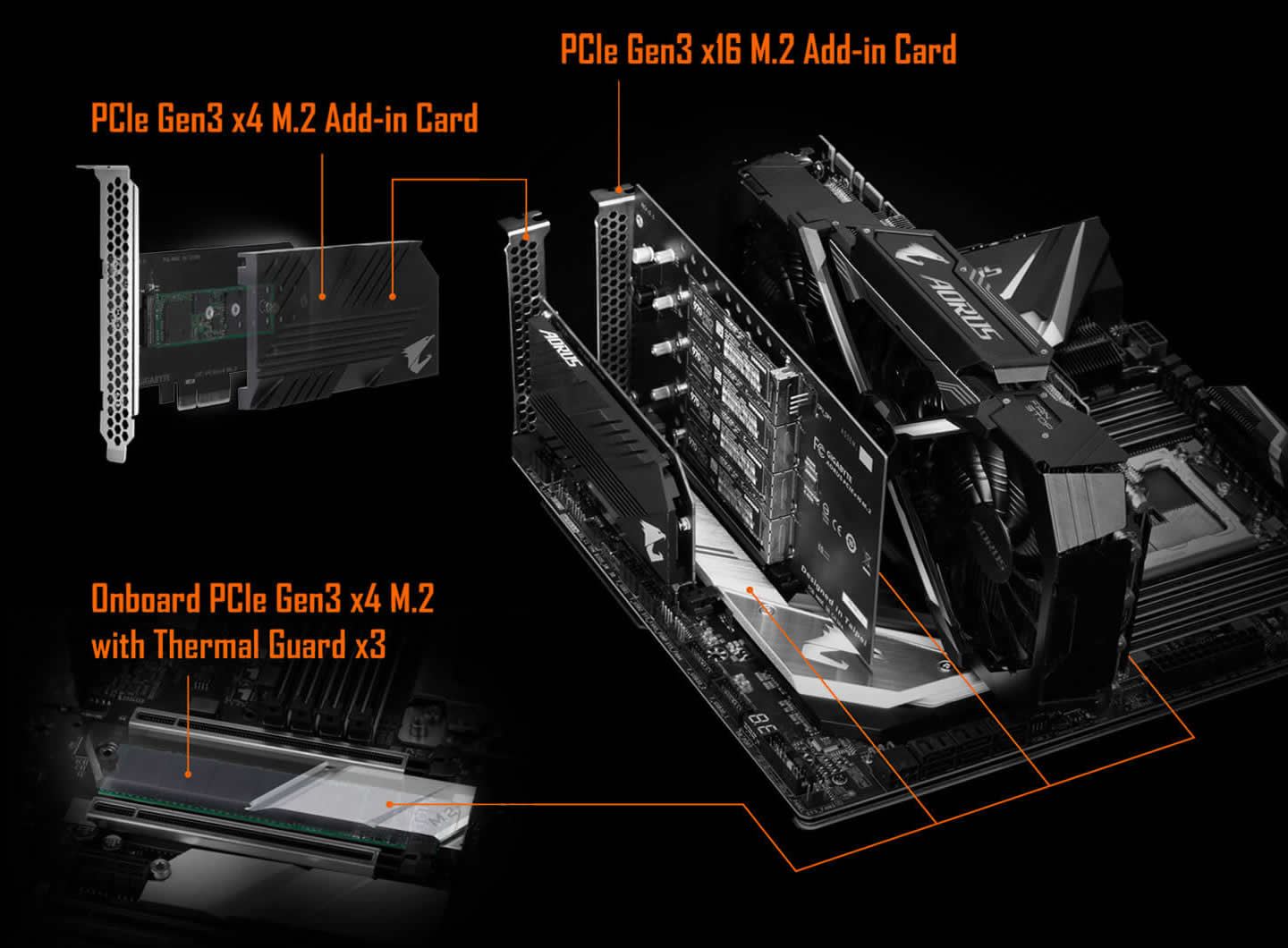 Free NVMe RAID Support
NVMe RAID for AMD Ryzen™ Threadripper™ platform is now supported for free. By combining multiple NVMe SSDs together into a RAID 0, 1, or 10 array, it is possible to greatly enhance disk performance or data integrity. With a single GPU in the system, up to 8 NVMe SSDs array can be supported by AORUS X399 motherboards.
Details and requirements, please refer AMD website: http://support.amd.com/en-us/kb-articles/Pages/NVMe-RAID-Support-for-the-AMD-Ryzen-Threadripper-platform.aspx
Triple PCIe Gen3 x4 M.2 Direct from CPU
AORUS X399 Motherboards are focused on delivering M.2 technology to enthusiasts who want to maximize their system's potential.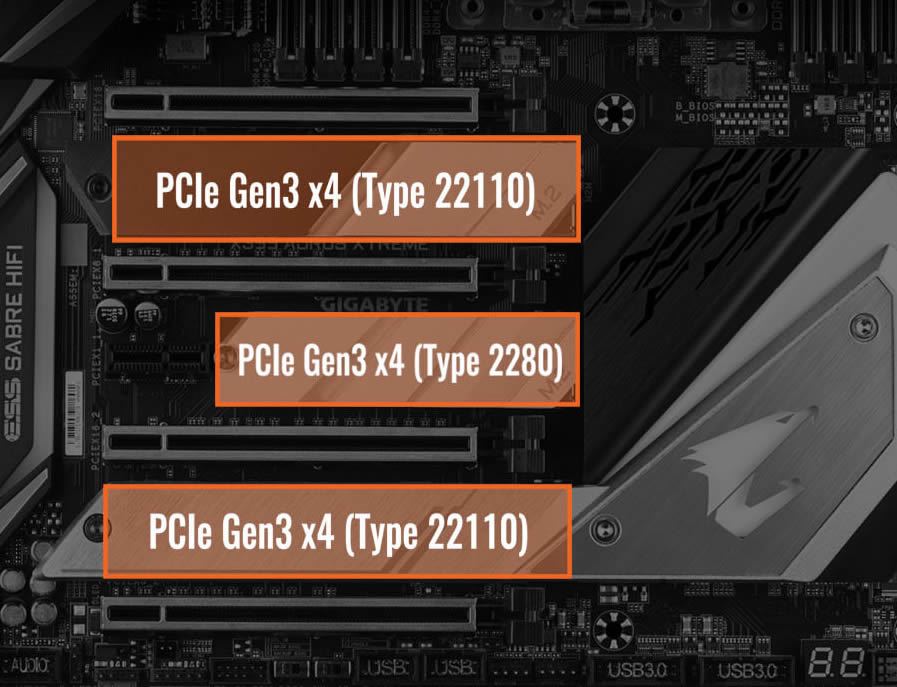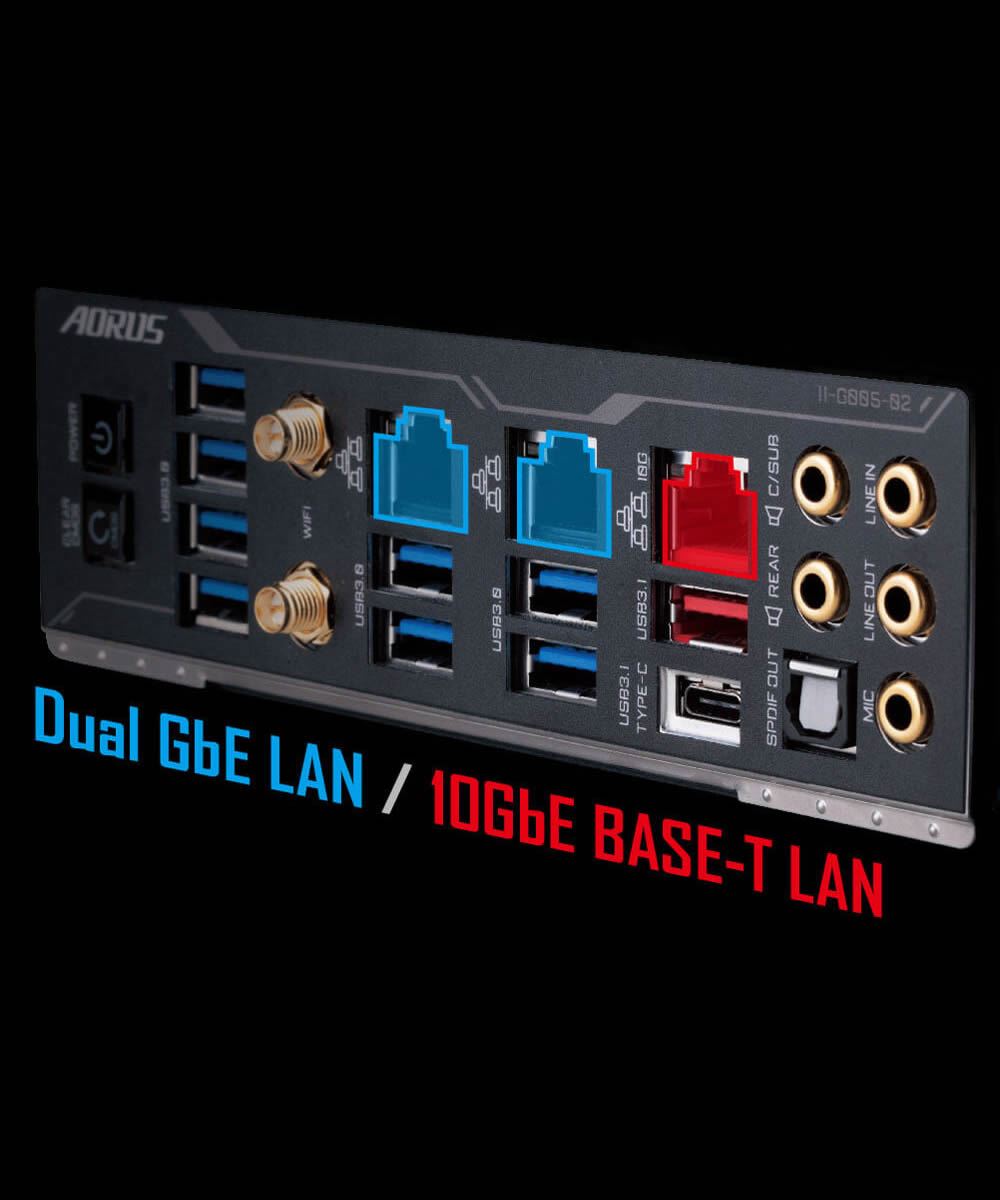 AQUANTIA® 10GbE BASE-T Networking
The AQUANTIA ® AQC107 is a high-performance, backward compatible with 10GBASE-T/ 5GBASE-T/ 2.5GBASE-T/ 1000BASE-T/ 100BASE-TX Ethernet Controller which is able to provide up to 10 GbE network connectivity, with 10 times faster transfer speeds compared to general 1GbE networking and is perfectly designed for media centers, workstations and gamers.
Dual Intel® i210AT GbE LAN Design
The GIGABYTE X399 AORUS XTREME motherboard come equipped with Dual Intel® i210AT GbE networking. The Intel® i210AT provides an ideal solution for customers looking for a full-featured Gigabit Ethernet for Desktop, Server, and Embedded Applications. The Intel® i210AT also supports advanced features such as Audio-Video Bridging, IEEE 802.1AS Precision Time Stamping, Error Correcting Code Packet Buffers, and Enhanced Management Interface options. Featured with cFosSpeed Internet Accelerator, it provides an ideal solution for gamers who are looking for full-featured networking.
Faster and Better Coverage with Intel ® Dual Band 802.11ac WIFI+BT4.2 Module
The onboard 802.11ac WIFI module from Intel ® supports up to 867 Mb/s wireless networks and BLUETOOTH 4.2. The bonded 2.4GHz/5GHz Dual Band and 2T2R antenna expands your coverage.
Multi-Zone Light Show Design
Now offering more LED customizations than ever, users can truly adapt their PC to represent their lifestyle. With full RGB support and a redesigned RGB Fusion application, the user has complete control over the LEDs which surround the motherboard.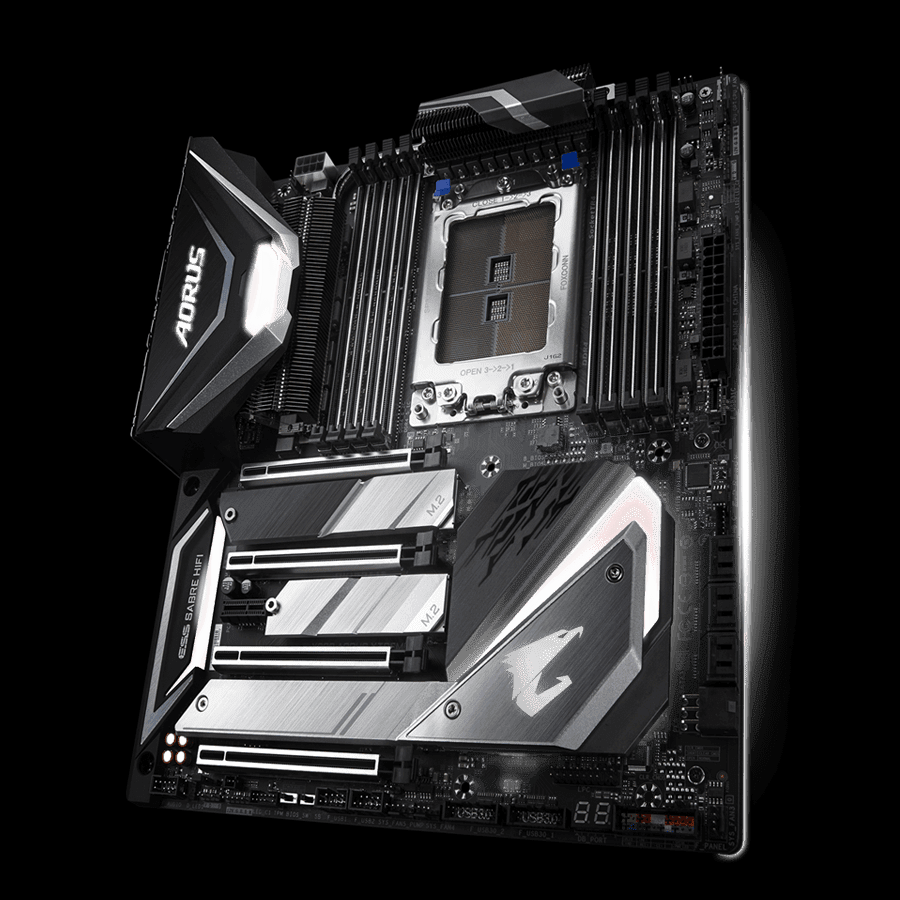 Dual-Fan Design
Built-in dual 3cm fan to actively create airflow on MOSFET heatsink, efficiently cools down MOSFET temperature when using an all-in-one CPU cooler. Completely stops or runs with very low RPM in idle mode to extend the lifespan of fans and improve acoustic level. Automatically adjusts fan speed based on accurate VRM temperatures reported by a carefully placed thermal sensor.
Integrated I/O Shield Armor
With an integrated I/O shield, building a GIGABYTE Ultra Durable PC is even easier and convenient. Users don't have to spend time to install the I/O shield, just plug it into the chassis and it's good to go! The excellent design of the integrated I/O shield provides added durability.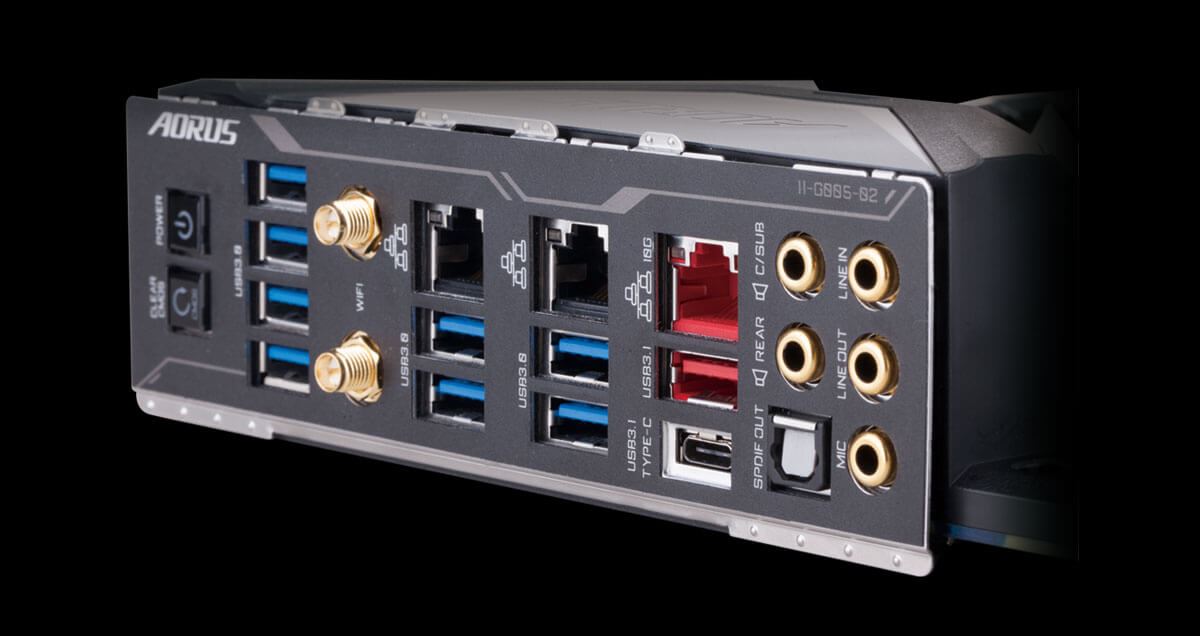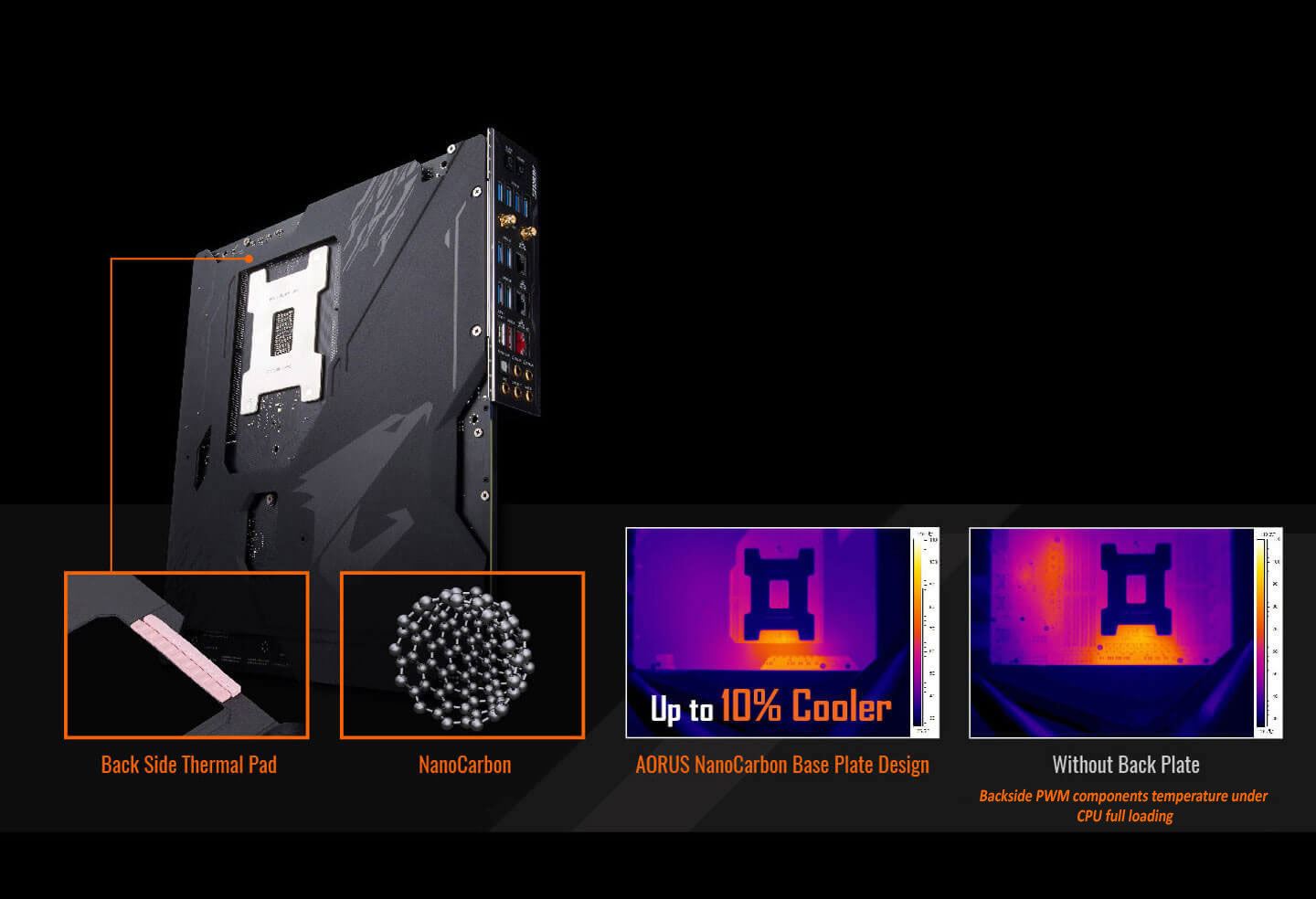 NanoCarbon Base Plate
A thin layer of NanoCarbon is coated on the base plate through electrostatic adhesion to enhance thermal radiation capability. By using the back side thermal pad, it can transfer heat from the back side PCB to the base plate, and the NanoCarbon base plate can dissipate heat passively. Effectively lowers backside PWM component temperature by 10%.