Gigabyte X570 Aorus Extreme AMD AM4 X570 Chipset E-ATX Motherboard overview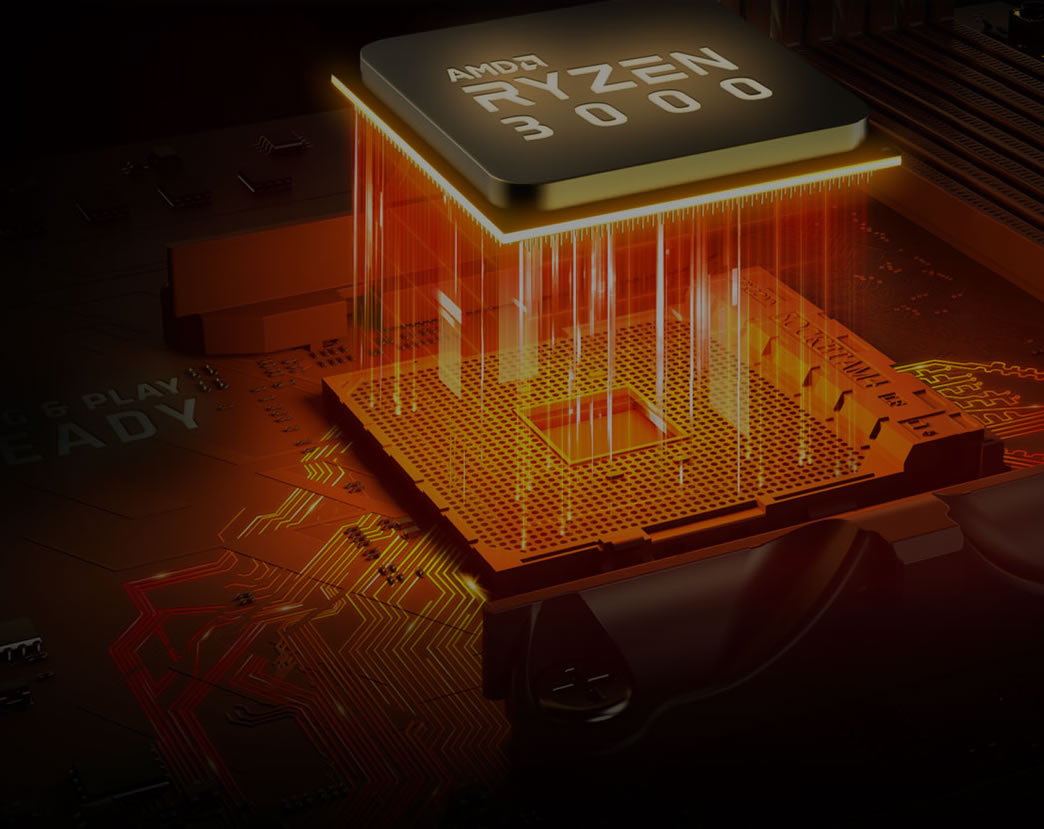 GET READY FOR AMD RYZEN™ 3000-SERIES
GIGABYTE X570 motherboards based on the AMD X570 Chipset provide full support for 3rd Gen AMD Ryzen™ Processors. The all-new design is a testament to GIGABYTE's dedication to design quality. GIGABYTE X570 motherboards offer a rich list of features such as support for PCIe 4.0 and USB Type-C™ interfaces on select boards, refined audio, high speed of Ethernet and latest standard of WIFI design, to fulfill users' performance, audio, and data transfer needs. The new, advanced power and thermal design enables users to unleash the performance on AMD Ryzen™ 3000-series Processors, making the GIGABYTE X570 motherboards perfect for users looking to build the best AMD platform gaming system.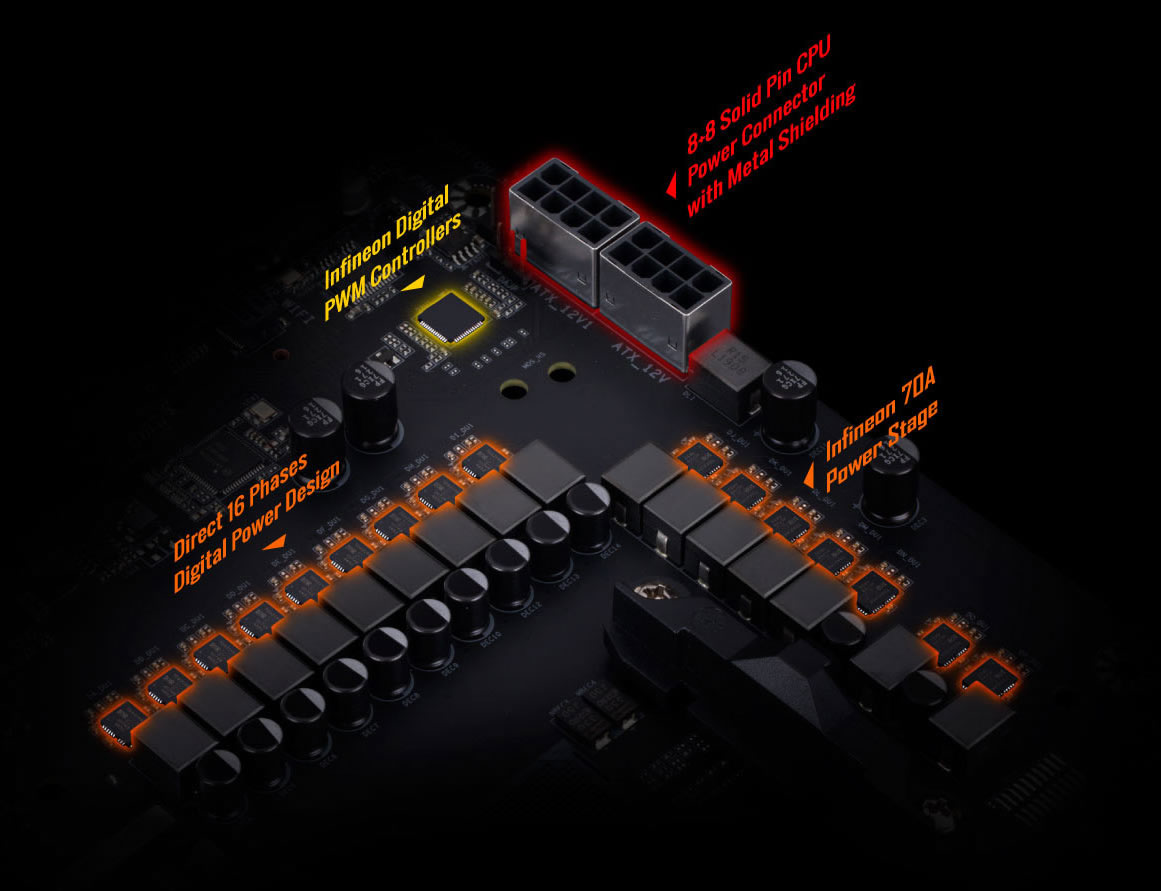 Direct 16 Phases Infineon Digital VRM Solution
X570 AORUS XTREME motherboard uses latest new generation Infineon multiphase PWM controller, and a total 16 phase for vCore and SOC, all with Infineon TDA21472 Power Stage MOSFET which is capable of providing at least 70A of power from each phase, for a total of amazing 1120A. Power design is no longer a bottleneck for this motherboard.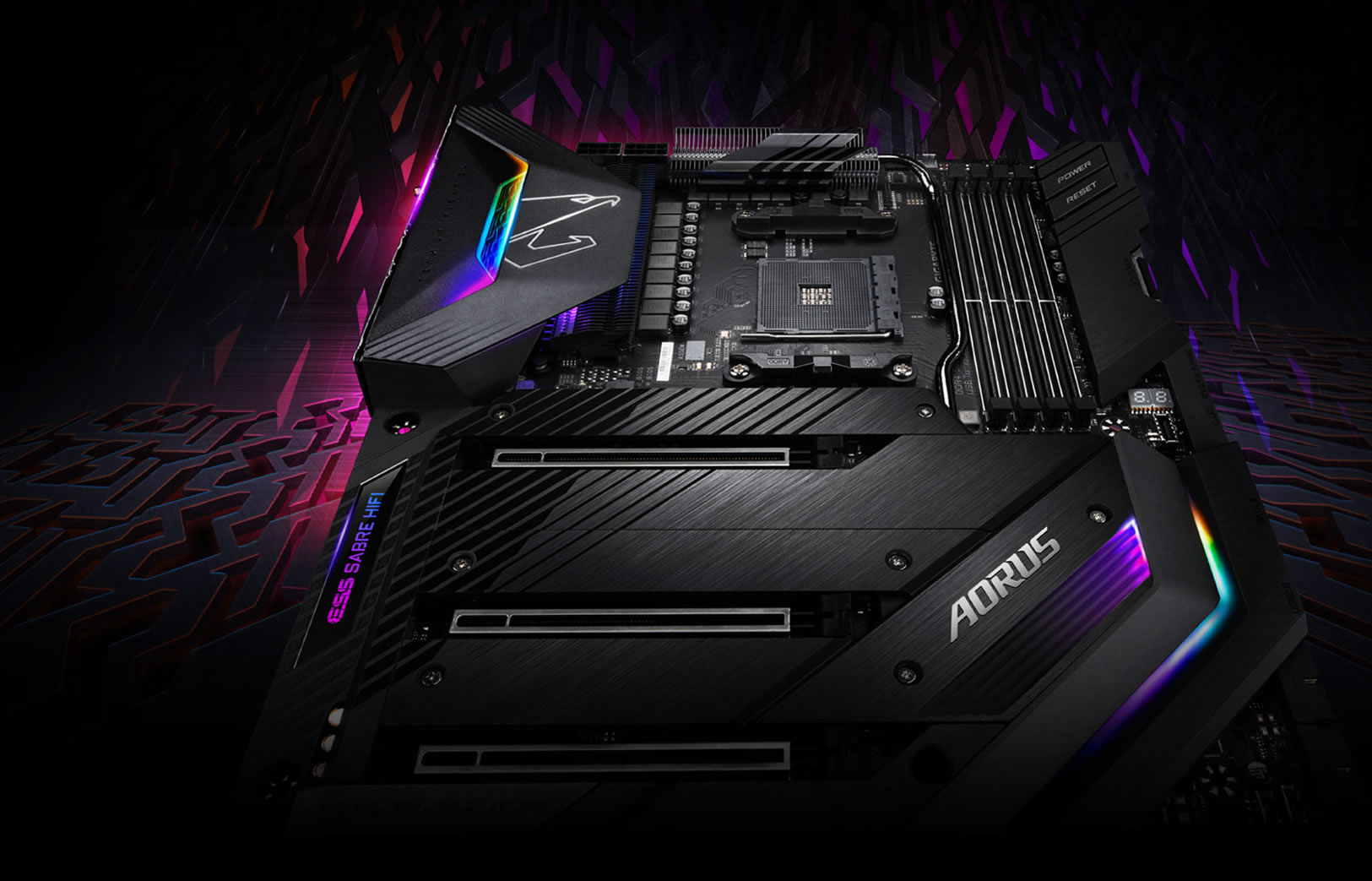 THERMAL REACTIVE ARMOR
X570 AORUS XTREME uses some unprecedented and innovative thermal design to ensure CPU, Chipset, SSD stability and low temperature under full loading application and gaming.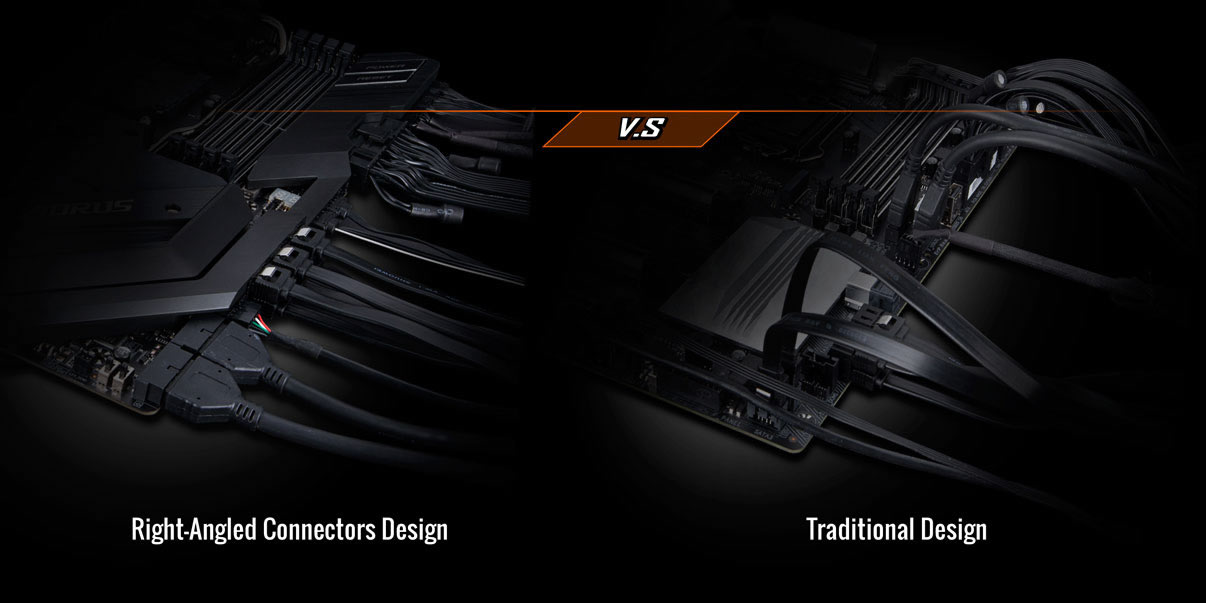 Right-Angled Connectors
X570 AORUS XTREME uses revolutionary Right-Angled Connectors design, 90% of pin headers and connectors on motherboard are right-angled and relocated to one side of PCB. The never-seen-before design help easier cable management and better in-chassis air-flow when installing great amount of devices.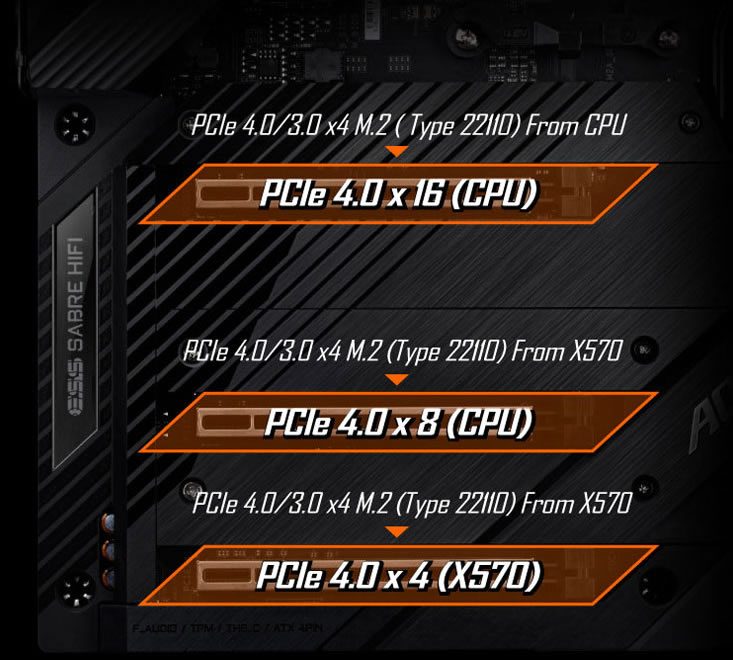 PCIe 4.0 Design
X570 AORUS XTREME equips several new components to ensure the best PCIe 4.0 signal quality, including PCB, PCIe Slots, M.2 Slots, re-drivers, switches that are specifically designed for PCIe 4.0. There will be no compromised on PCIe 4.0 performance.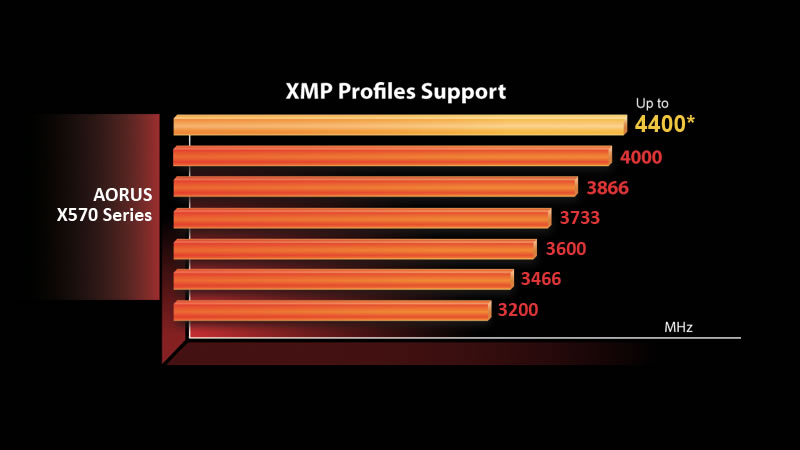 Support for DDR4 XMP Up to 4400MHz and Beyond*
AORUS is offering a tested and proven platform that ensures proper compatibility with profiles up to 4400MHz and beyond. All users need to do to attain this performance boost is to ensure that their memory module is XMP capable and that the XMP function is activated and enabled on their AORUS motherboard.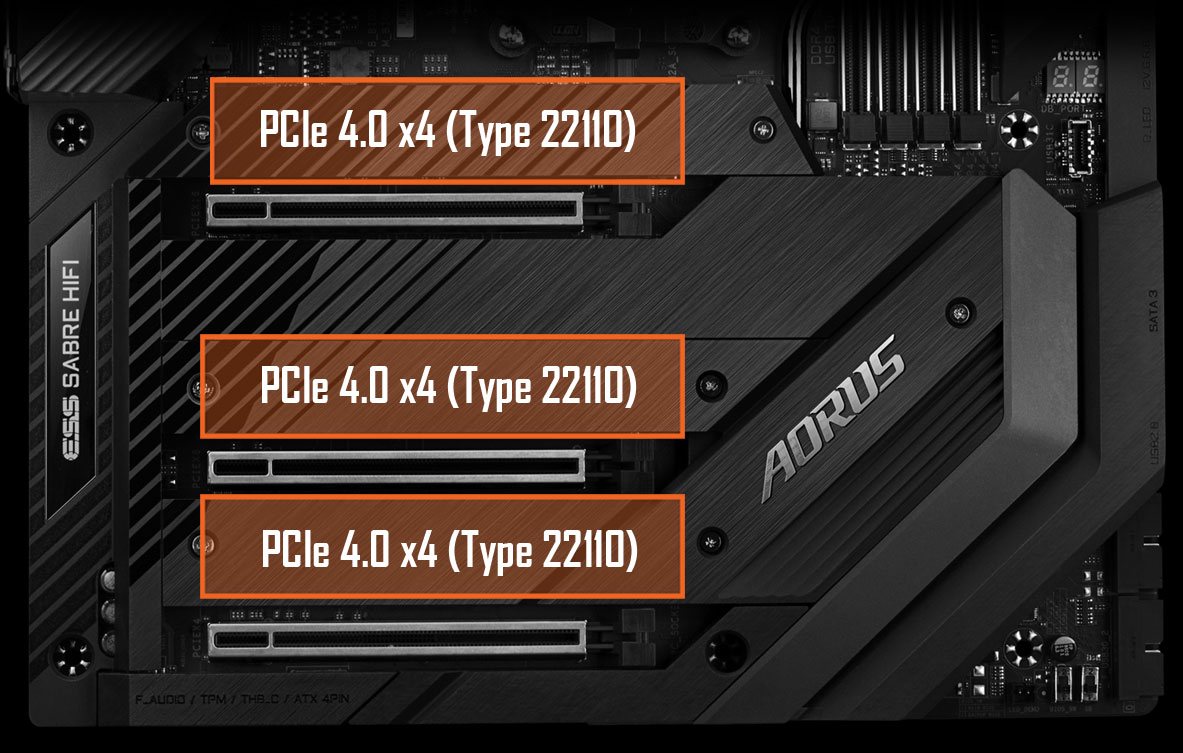 Triple PCIe 4.0 x4 M.2
AORUS Gaming Motherboards are focused on delivering M.2 technology to enthusiasts who want to maximize their system's potential.
Next Generation Connectivity
A Flagship product needs to be future-proof so your system stays up-to-date with the latest technology. X570 AORUS XTREME provides all next generation network, storage, and WIFI connectivity to keep you up to speed.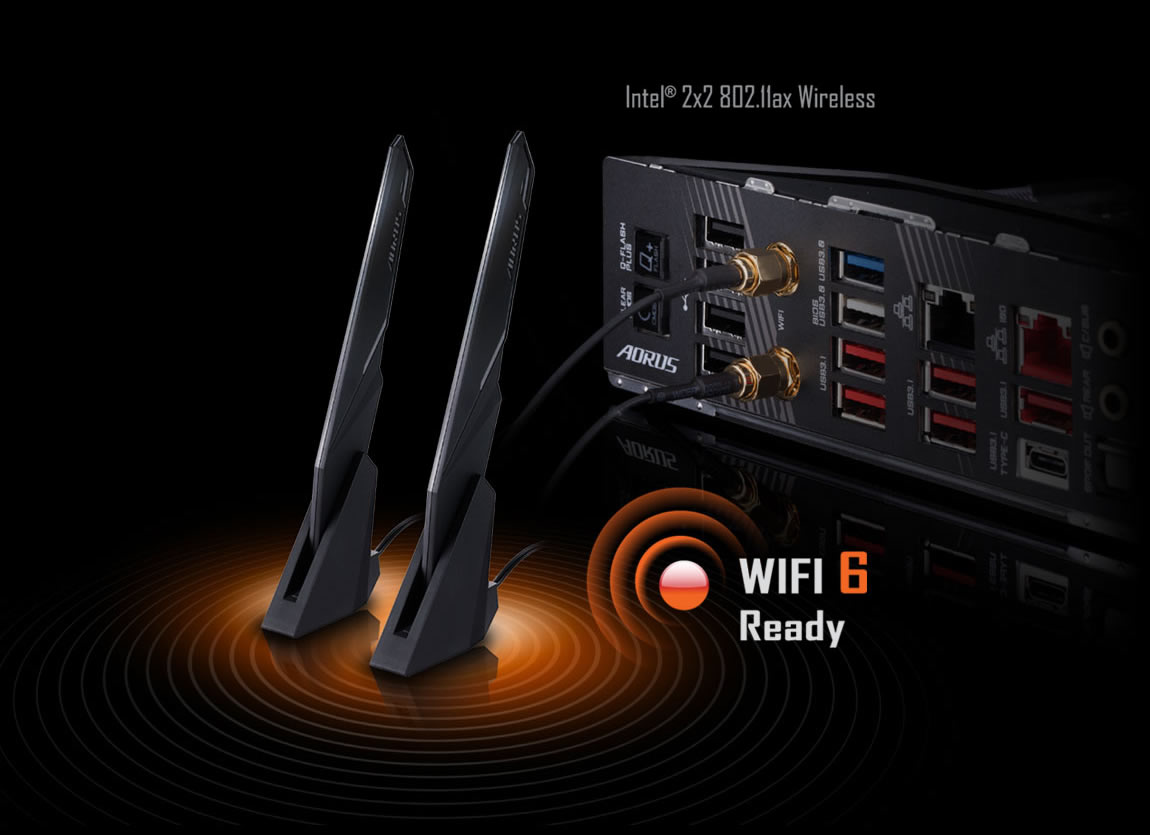 New Introduce Intel® WiFi 6 802.11ax + BT 5 Module
Intel Wireless solution supports 802.11ax, enables gigabit wireless performance, provides smooth video streaming, better gaming experience, few dropped connections and speeds up to 2.4Gbps*. Moreover, Bluetooth 5 provides 4X range over BT 4.2 and with faster transmission.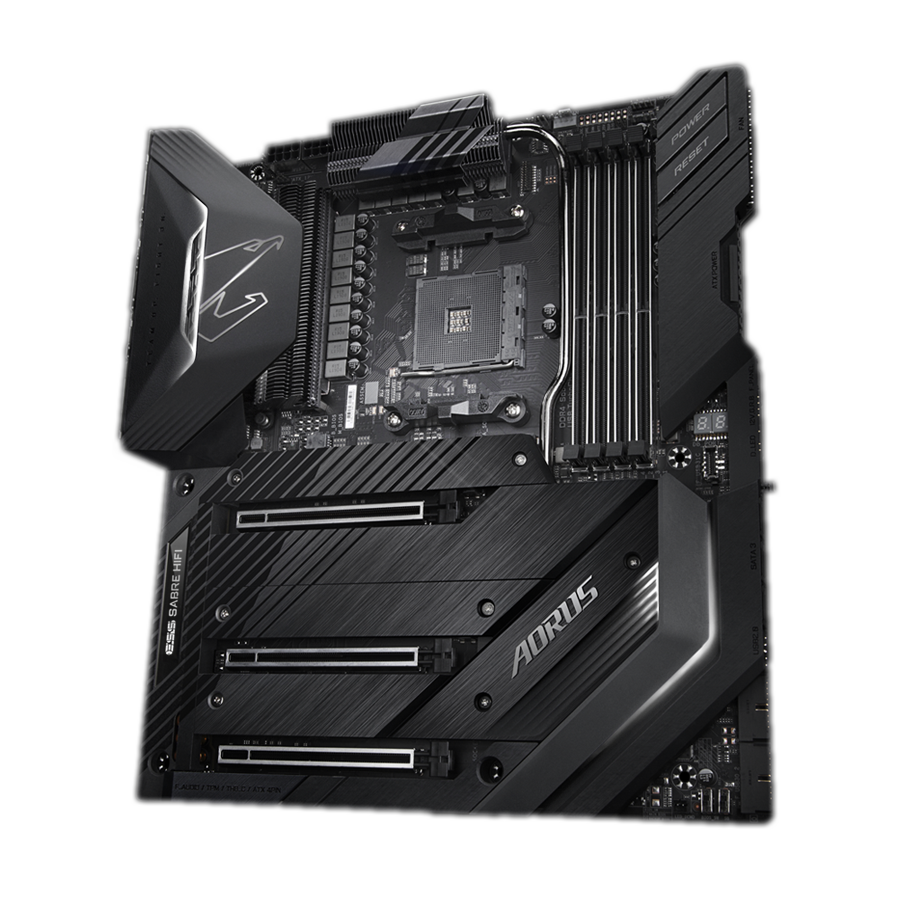 Multi-Zone Light Show Design
Now offering more LED customizations than ever, users can truly adapt their PC to represent their lifestyle. With full RGB support and a redesigned RGB Fusion 2.0 application, the user has complete control over the LEDs which surround the motherboard.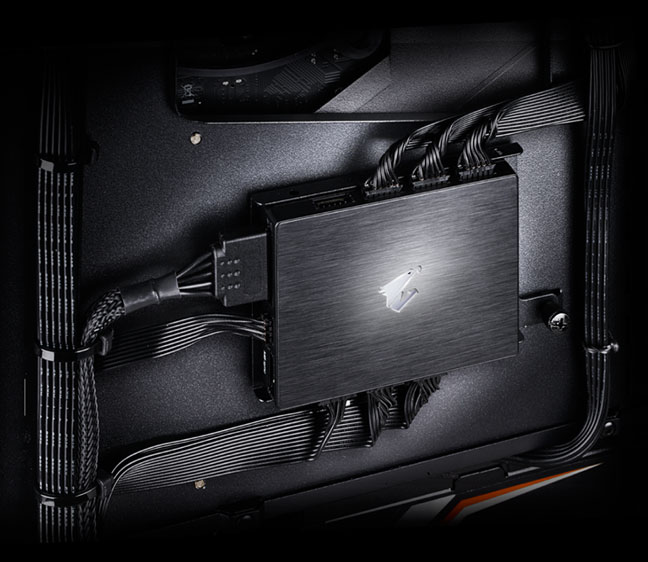 AORUS RGB FAN COMMANDER
Exclusive bundled accessory for professional casemodders
8 Hybrid Fan Headers
8 RGB LED Headers
8 Addressable LED Headers
2 external temperature sensors
2 USB 2.0 header for additional USB RGB devices
All Hybrid Fan Headers and RGB/Addressable LED Headers have independently controlled speed and lighting patterns
Easy to install inside the chassis with its compact size and magnetic base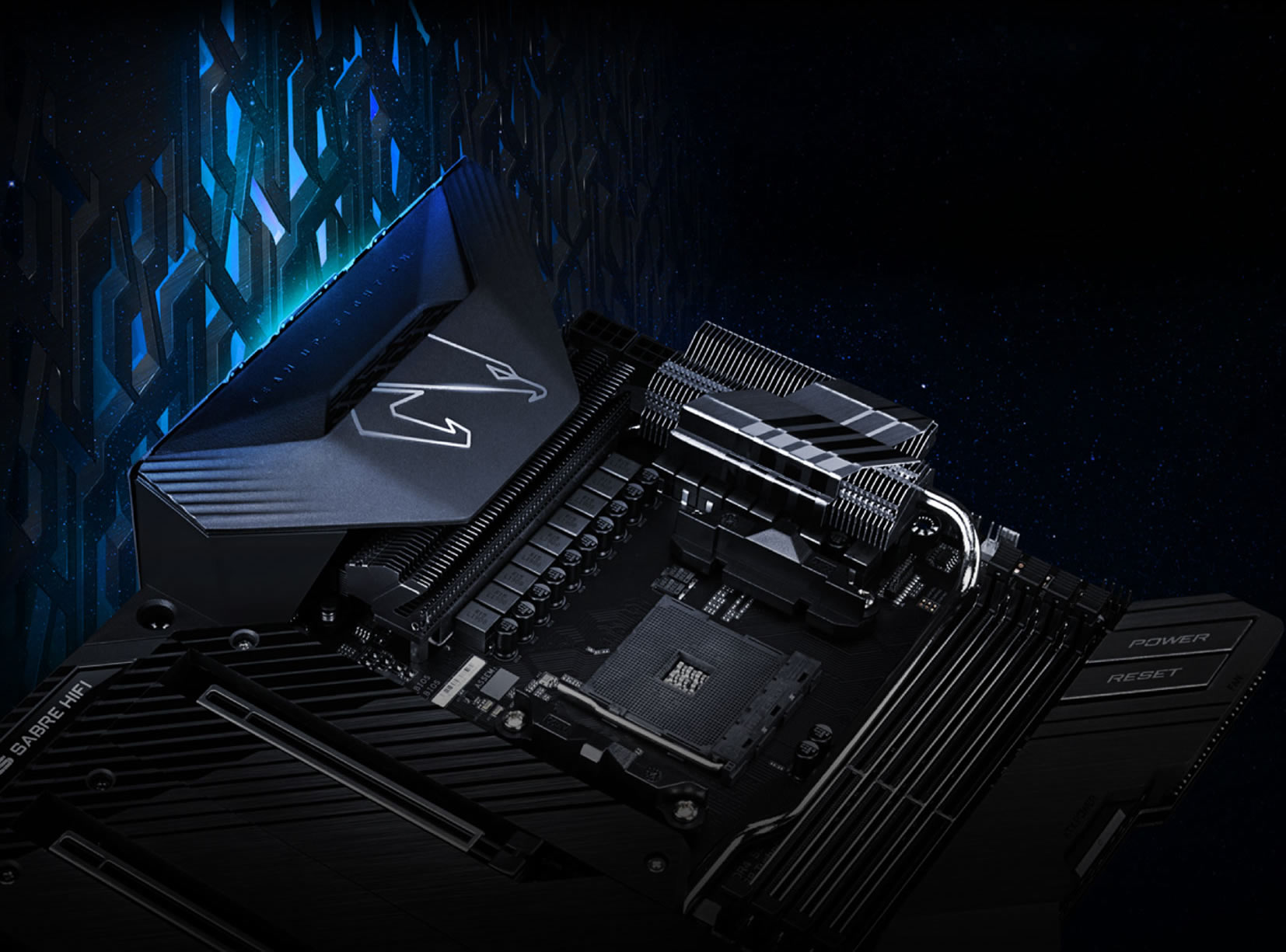 Ultra Durable
GIGABYTE is reputable for its durability and high quality manufacturing process. Needless to say, we use the best components we can find on the X570 AORUS XTREME and reinforce every slot to make each of them solid and durable.