Gigabyte X570 GAMING X AMD X570 Chipset (Socket AM4) ATX Motherboard overview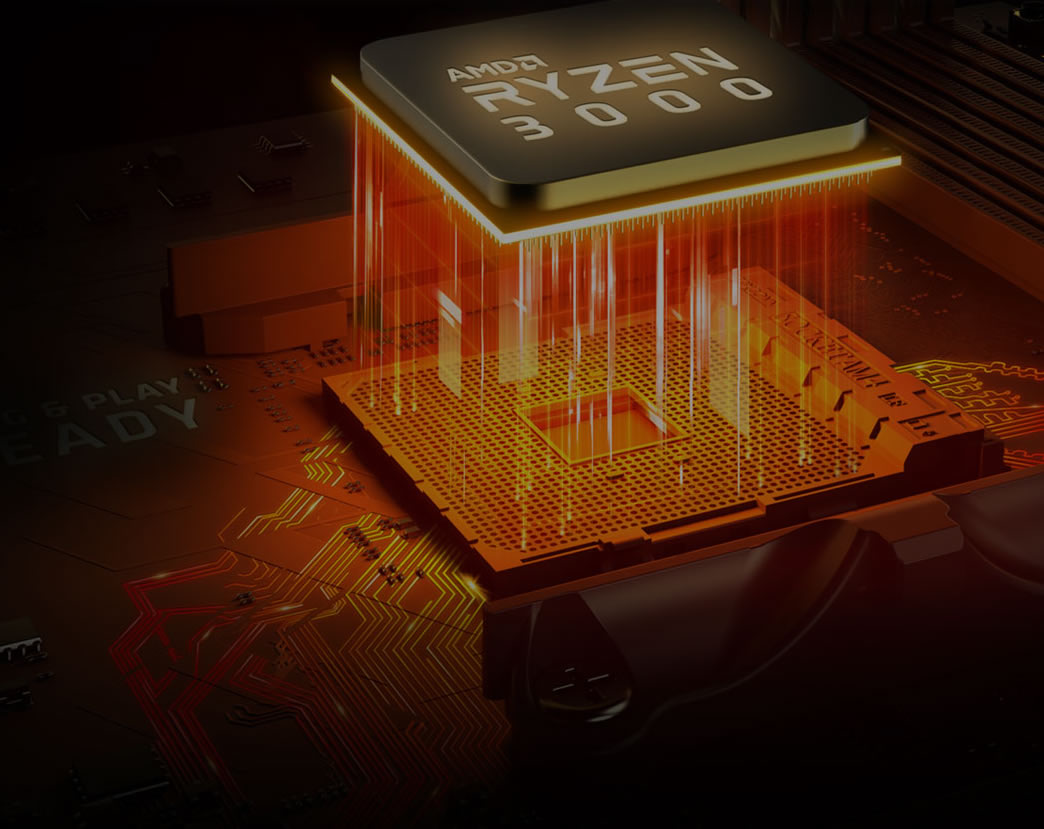 GET READY FOR AMD RYZEN™ 3000-SERIES
GIGABYTE X570 motherboards based on the AMD X570 Chipset provide full support for 3rd Gen AMD Ryzen™ Processors. The all-new design is a testament to GIGABYTE's dedication to design quality. GIGABYTE X570 motherboards offer a rich list of features such as support for PCIe 4.0 and USB Type-C™ interfaces on select boards, refined audio, high speed of Ethernet and latest standard of WIFI design, to fulfill users' performance, audio, and data transfer needs. The new, advanced power and thermal design enables users to unleash the performance on AMD Ryzen™ 3000-series Processors, making the GIGABYTE X570 motherboards perfect for users looking to build the best AMD platform gaming system.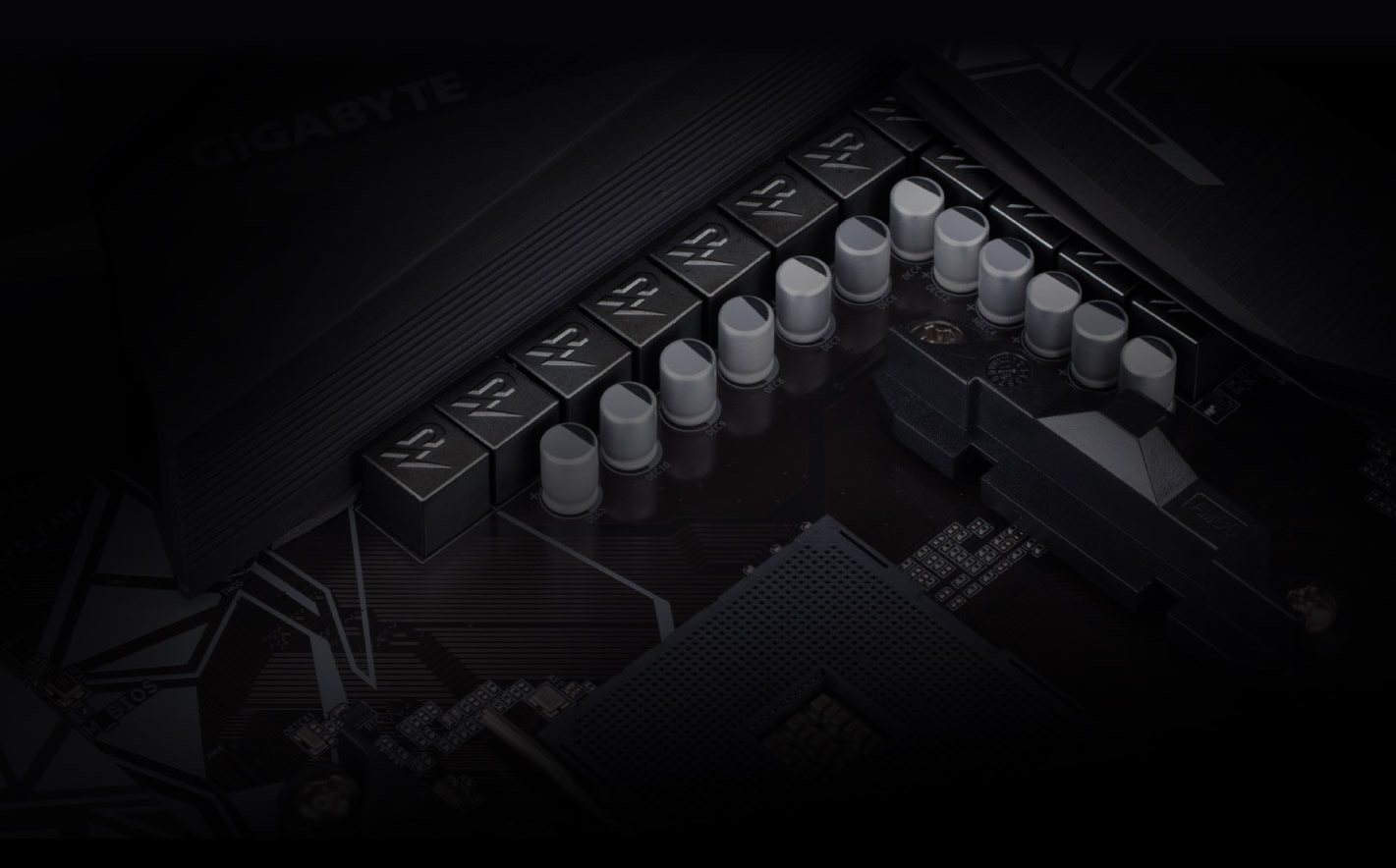 10*+2 Phases Digital VRM Design with Lower RDS(on) MOSFET
GIGABYTE X570 motherboards use a 10*+2 phase PWM + Lower RDS(on) MOSFETs design to support the latest AMD Ryzen™ 3000-series CPUs by offering incredible precision in delivering power to the motherboard's most power- hungry and energy-sensitive components as well as delivering enhanced system performance and ultimate hardware scalability.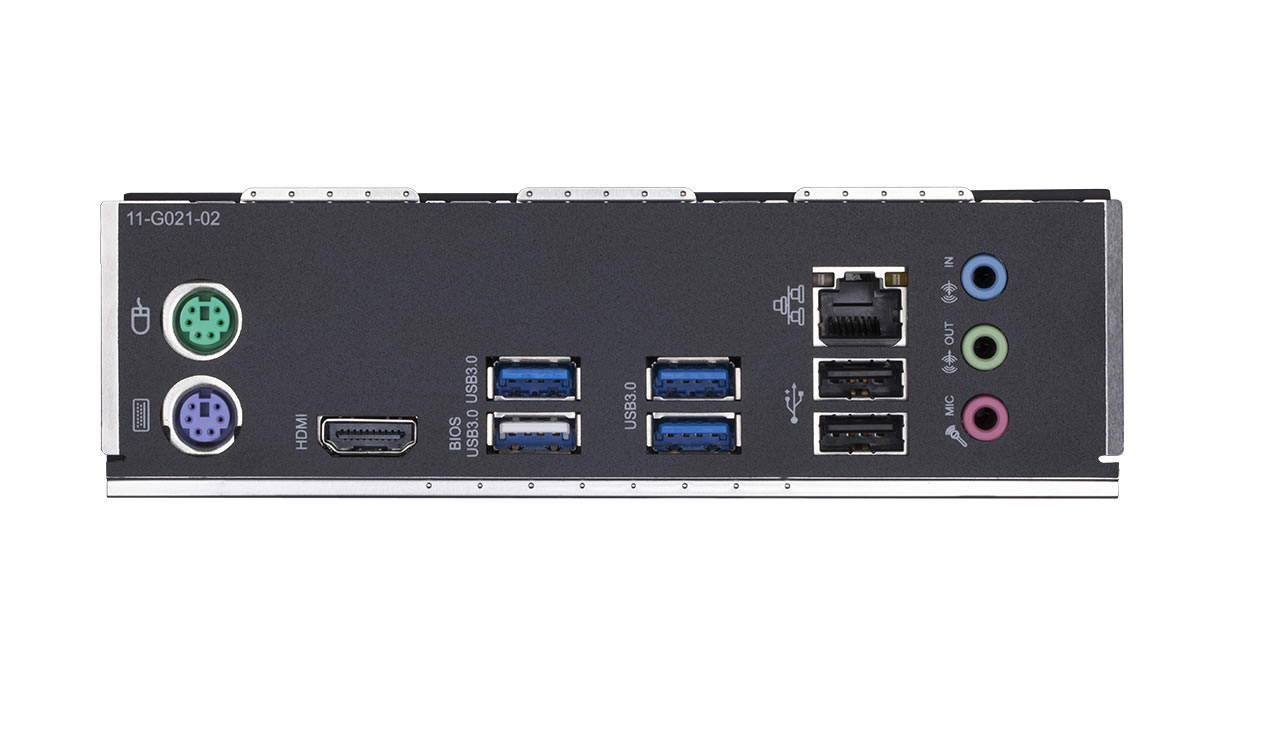 Pre-installed I/O Shield Armor
With an integrated base plate, GIGABYTE Motherboards give users a strong foundation to build their Gaming PCs. With an integrated I/O shield, building a GIGABYTE Ultra Durable PC is even easier.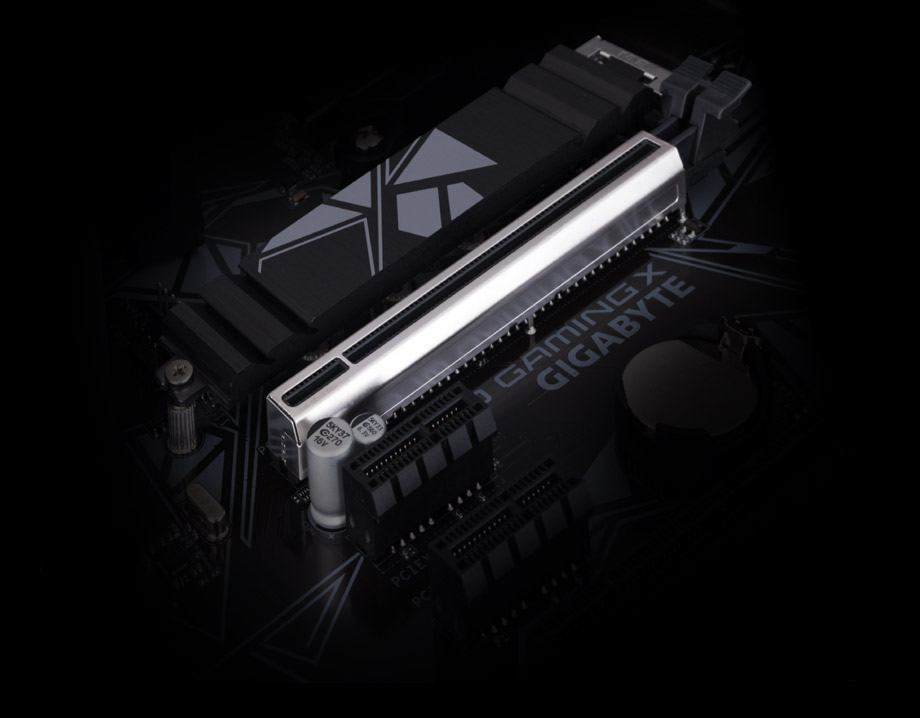 FEATURE TITLE
GIGABYTE X570 Motherboards feature built-in PCIe 4.0 slots, delivering superior bandwidth compared to that from previous generation technology. Performance of Graphics cards and PCIe NVMe AIC SSDs will not be limited by insufficient bandwidth. PCIe 4.0 slots have higher slot signal stability and lower impedance, maximizing PCIe bandwidth while also being backwards compatible with PCIe 3.0.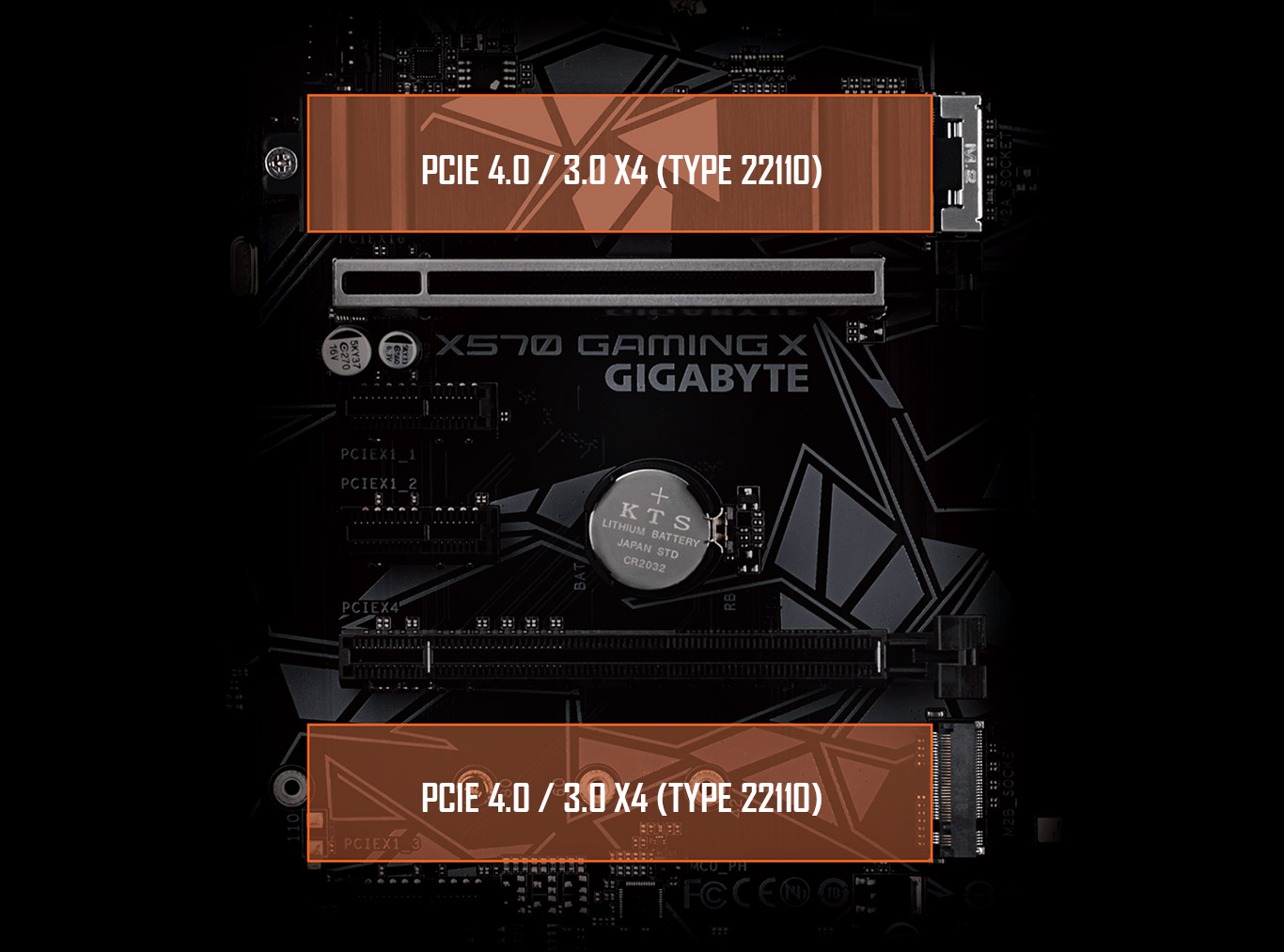 Dual PCIe 4.0 M.2 Connectors
GIGABYTE Motherboards are focused on delivering M.2 technology to enthusiasts who want to maximize their systems' potential.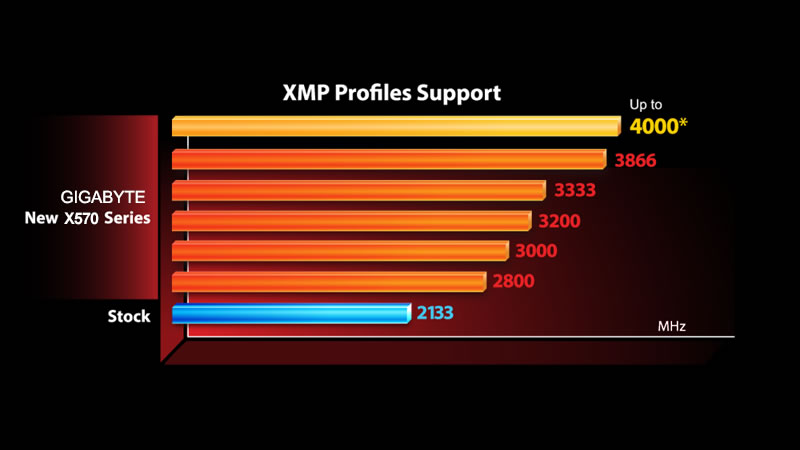 Support for DDR4 XMP Up to 4000MHz and Beyond*
GIGABYTE is offering a tested and proven platform that ensures proper compatibility with profiles up to 4000MHz and beyond. All users need to do to attain this performance boost is to ensure that their memory module is XMP capable and that the XMP function is activated and enabled on their GIGABYTE motherboard.