MSI MPG QUIETUDE 100S Black Tempered Glass ATX Gaming Case - Mid Tower overview
CAN'T HEAR IT COMING
For people that want a modest and more reserved setup while keeping things fun, look over. The MPG QUIETUDE 100S is our first silent gaming PC case that features a variety of noise dampening features and premium materials.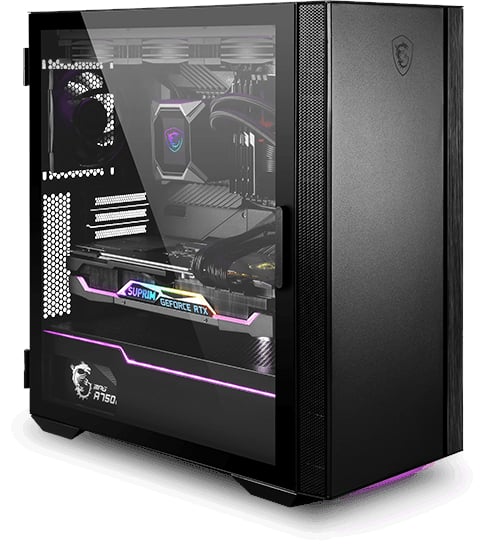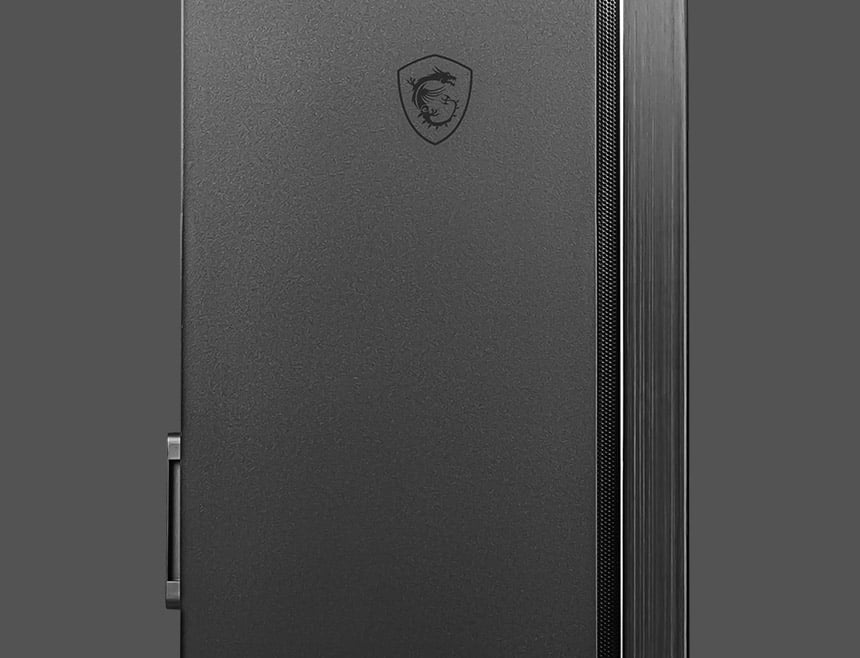 MODEST AND DECENT
The MPG QUIETUDE 100S' front panel is magnetically attached. Once removed, it reveals the dust filter underneath.
MEG SILENT GALE P12
The MPG QUIETUDE 100S features MSI's MEG SILENT GALE P12 fan, capable of generating sufficient airflow for system cooling while maintaining low noise levels.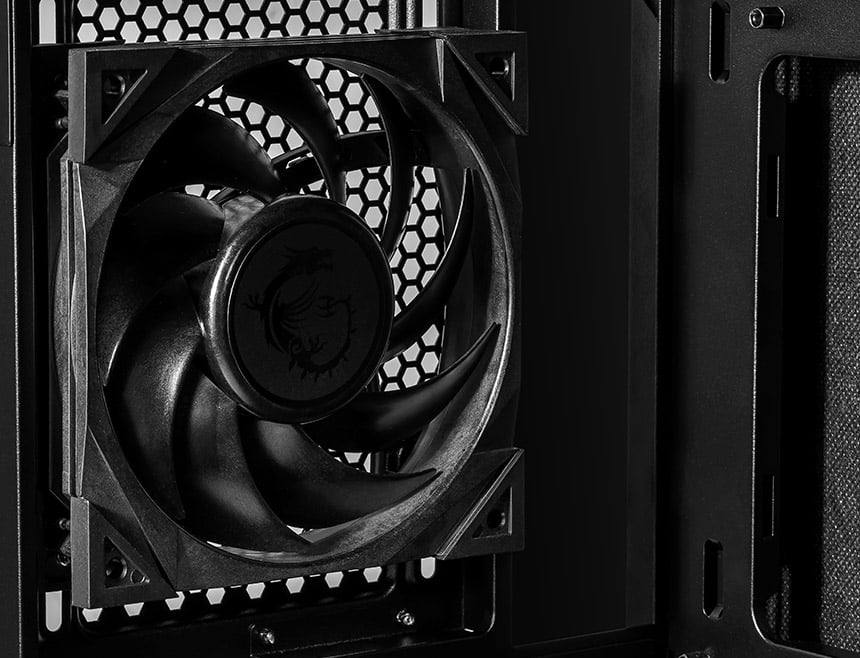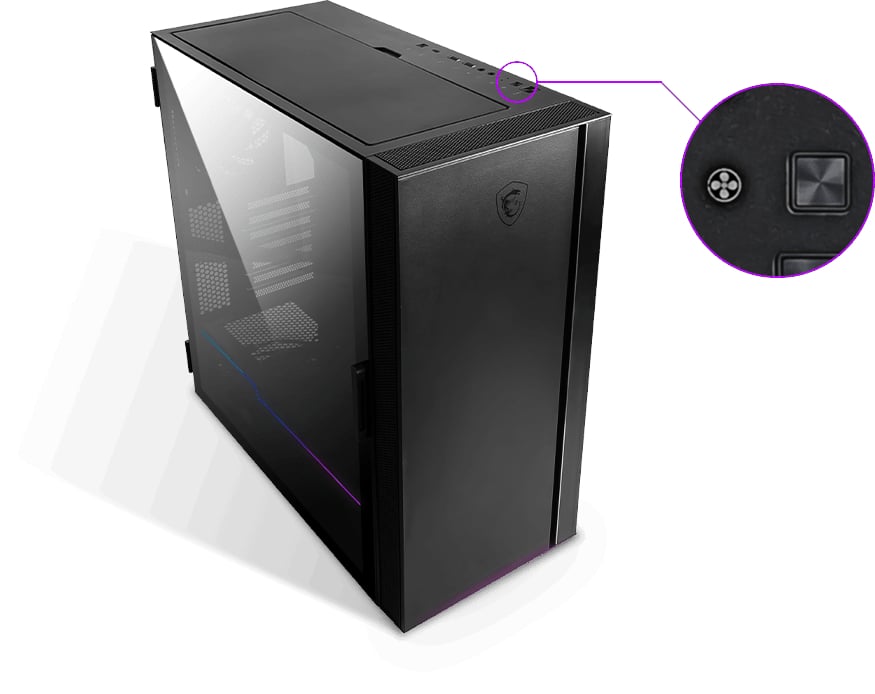 3 STAGE FAN SPEED CONTROL
The MPG QUIETUDE 100S features a fan speed control button, capable of setting the fan speed at 100%, 70%, or 0% RPM depending on your needs.
SOUND DAMPENING FOAM
The MPG QUIETUDE 100S has three panels with sound dampening foams throughout the entire system, capable of effectively shut in noise.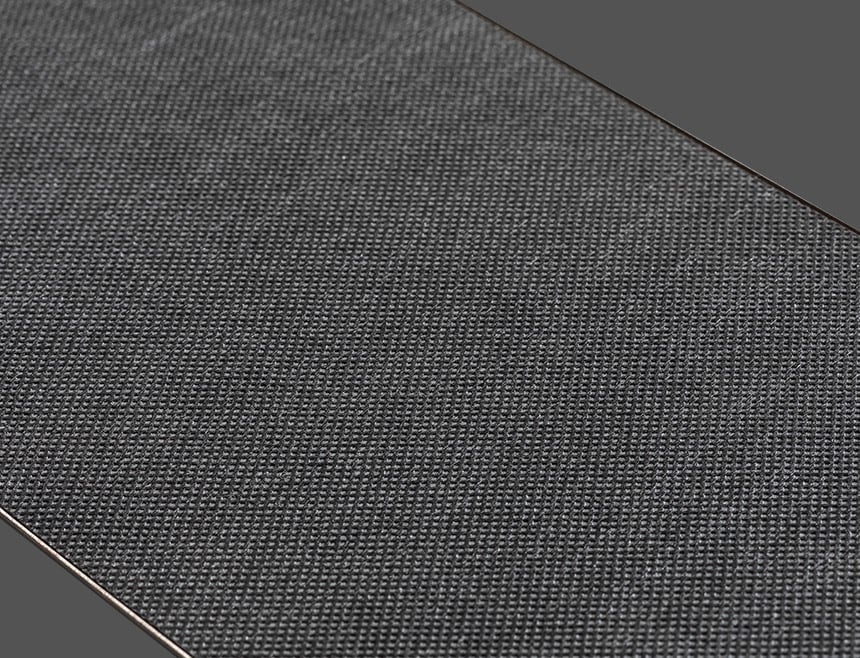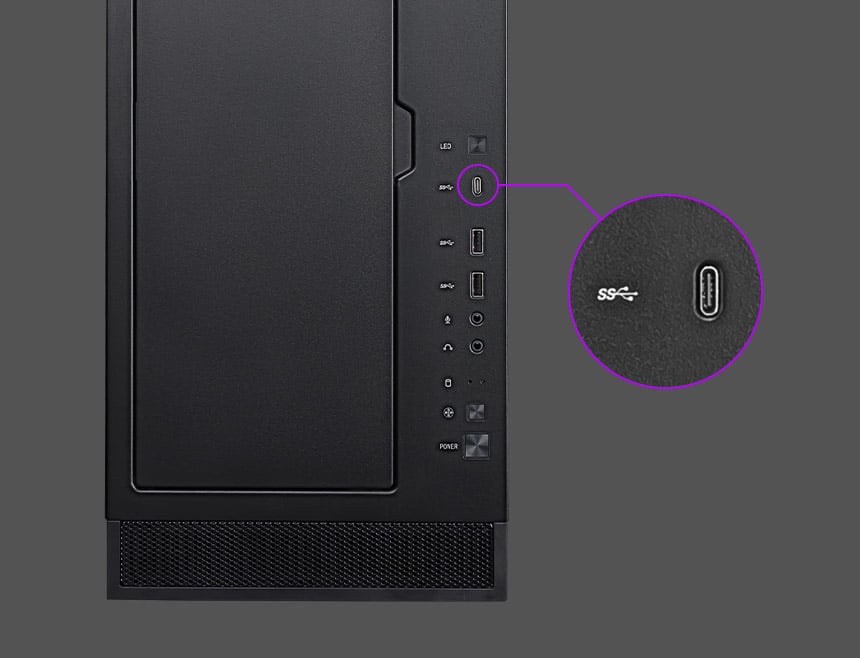 BETTER TOGETHER
Synergize the MPG QUIETUDE 100S with a MSI motherboard by bridging a USB Gen2x2 Type-C port with 20 Gbps for convenient access. Establish a complete MSI gaming ecosystem with a graphics card and liquid cooling.
ARGB LIGHTING
The MPG QUIETUDE 100S' front panel projects ARGB lighting while its side features a stunning ARGB light strip.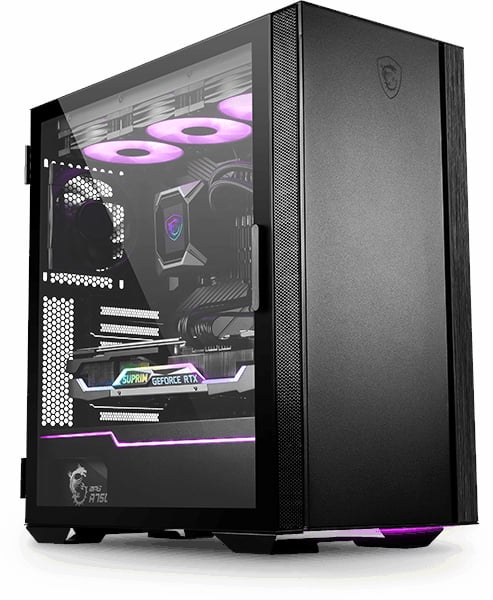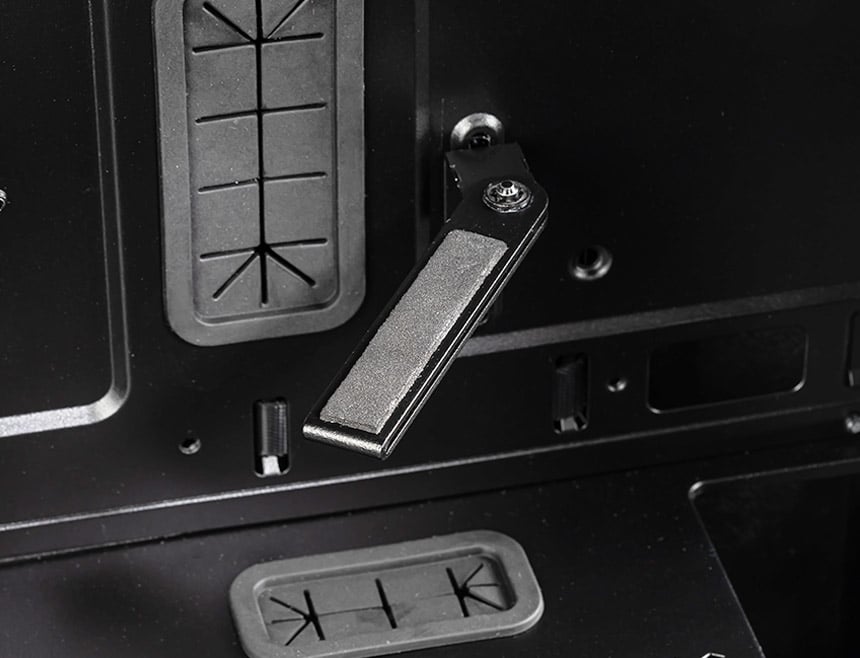 VGA SUPPORT BRACKET
The VGA support bracket is capable of sustaining graphics cards of different weights and sizes.
HINGED TEMPERED GLASS SWINGING WINDOW
The 3mm hinged tempered glass swinging window offers the best durability and system accessibility.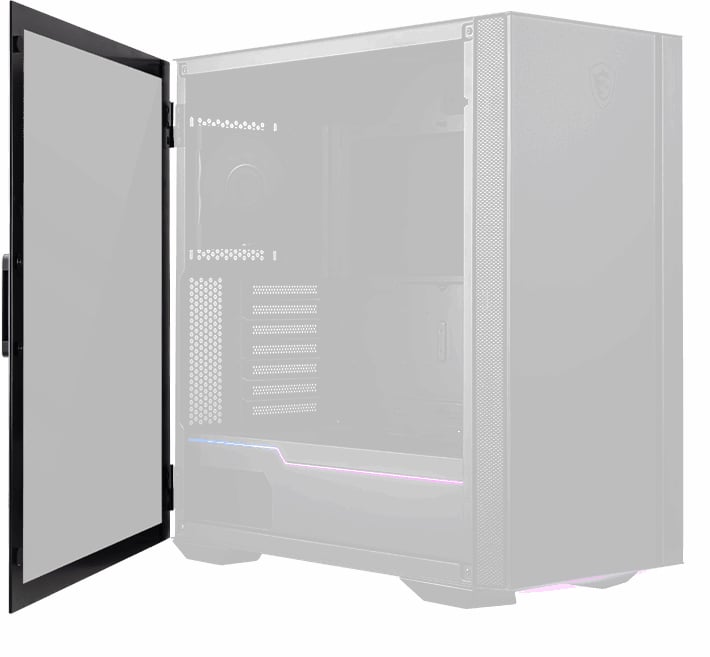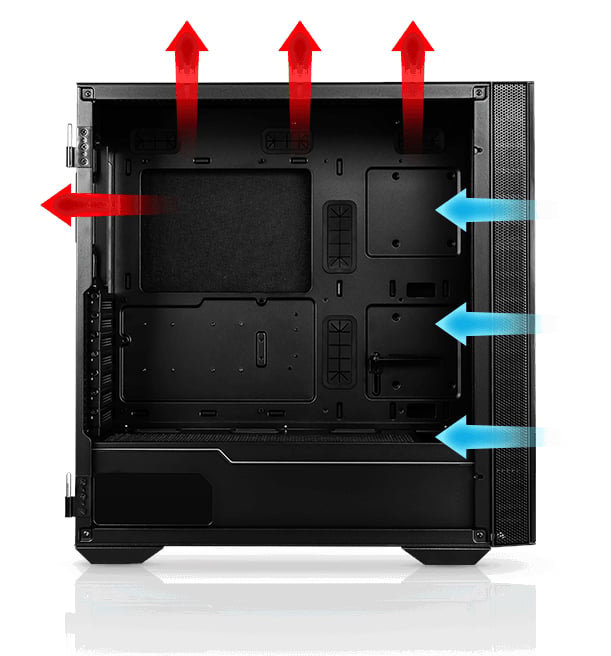 OPTIMIZED AIRFLOW
The MPG QUIETUDE 100S is optimized to provide generous and effective airflow for system cooling. The MPG QUIETUDE 100S can mount up to 7 fans.