MSI MPG Z390I Gaming Edge AC Z390 LGA 1151 Mini ITX Motherboard overview
ENHANCED PERFORMANCE
MSI motherboards feature all the latest solution for enthusiast gamers and prosumers. CPU and memory enhancement and fast storage and USB transfer speed are ready to be on the battlefield.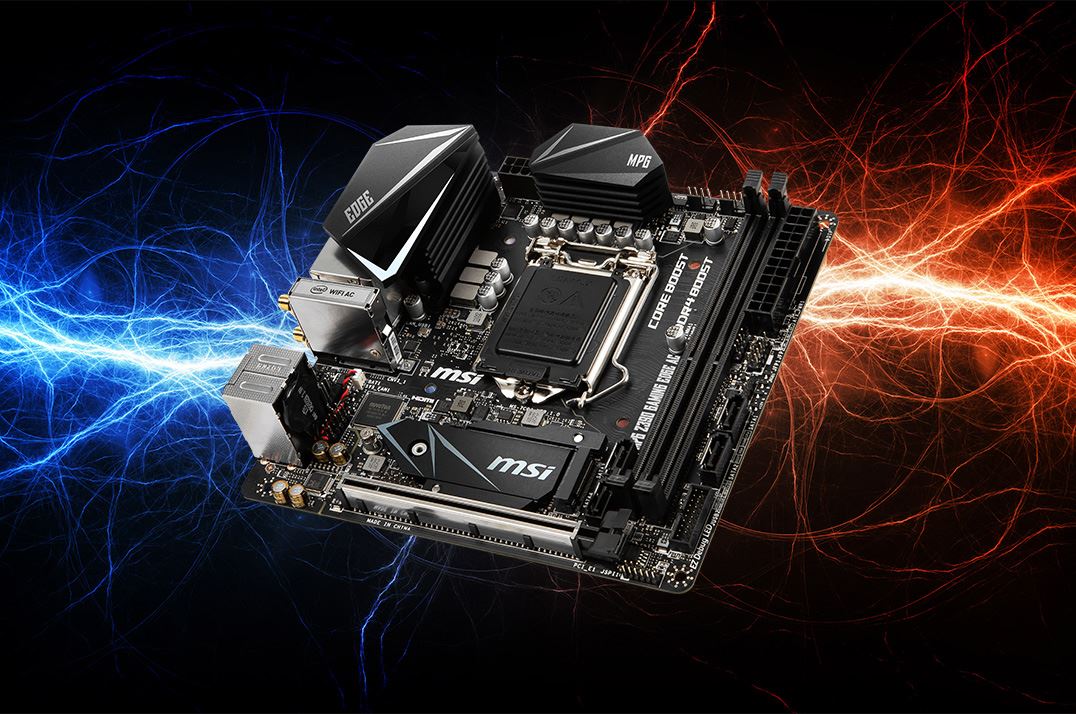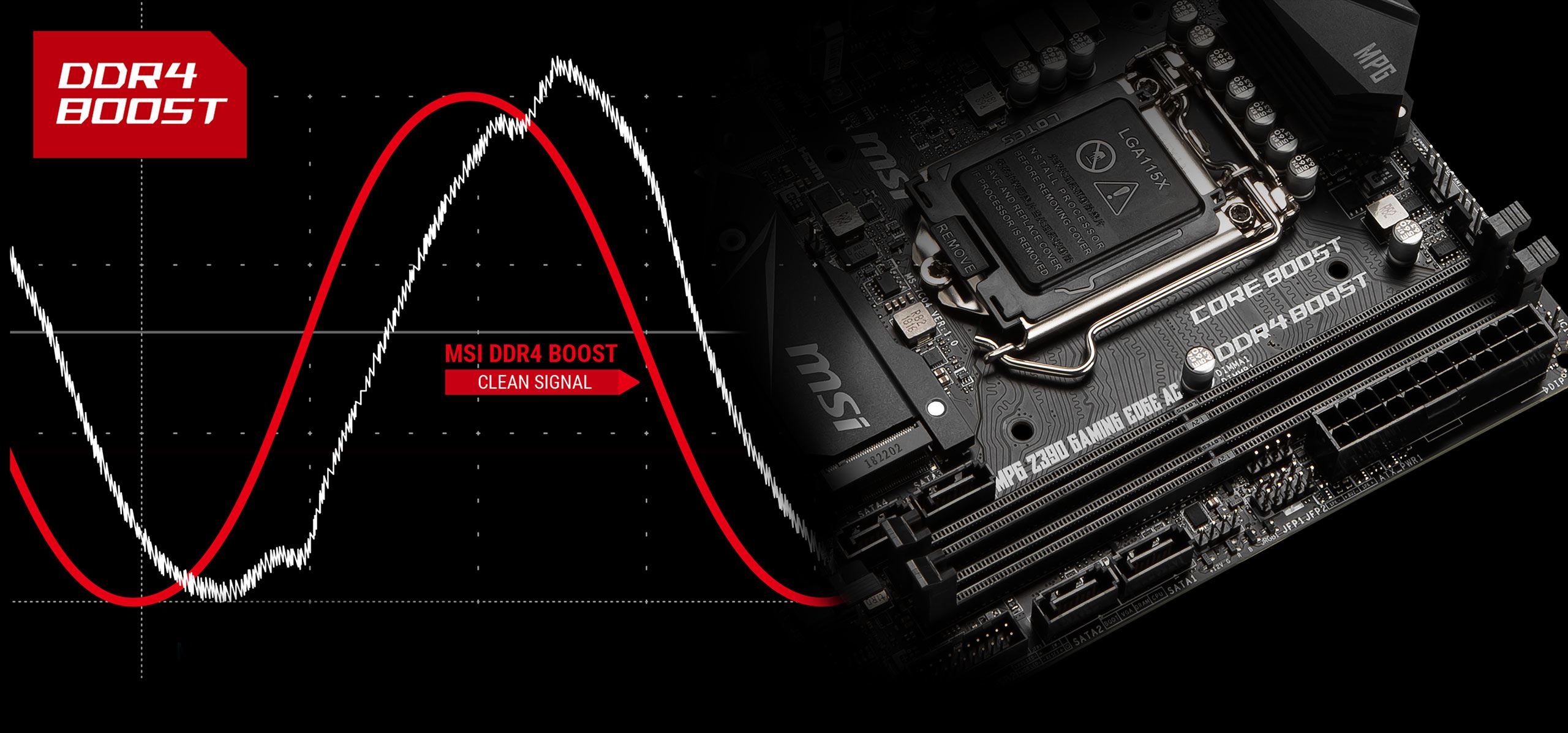 UNMATCHED MEMORY PERFORMANCE
Optimized layout design and a fully isolated memory circuitry ensures perfect stability and performance. you never have to worry about your system crashing during games with MSI DDR4 BOOST.
OPTANE: BOOST YOUR HDD TO PERFORM LIKE AN SSD
Gamers and PC Enthusiasts can now enjoy the performance of an SSD on their HDD by coupling it with the new Intel® Optane™ Memory device. Intel® Optane™ technology provides an unparalleled combination of high throughput, low latency, high quality of service, and high endurance.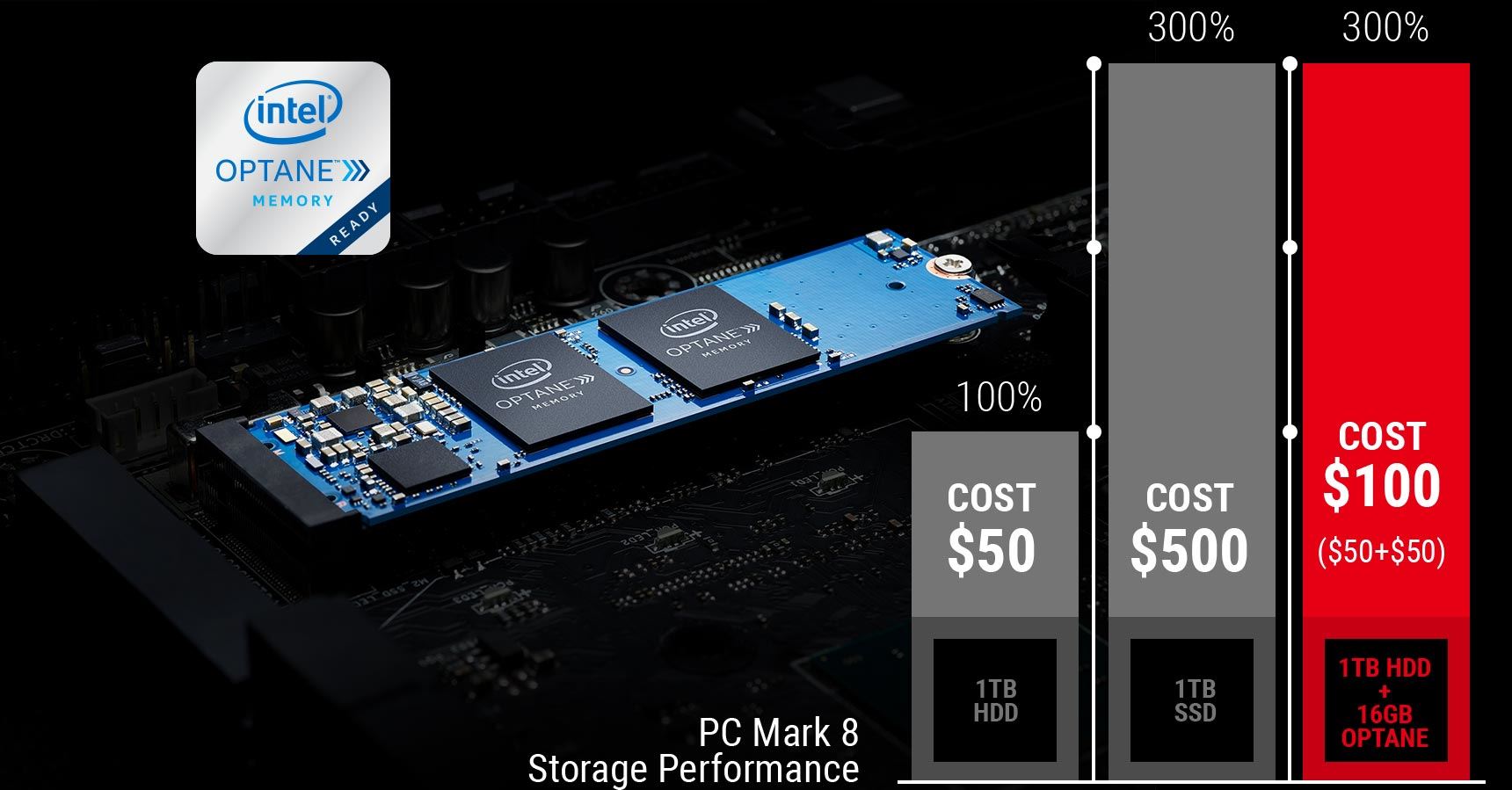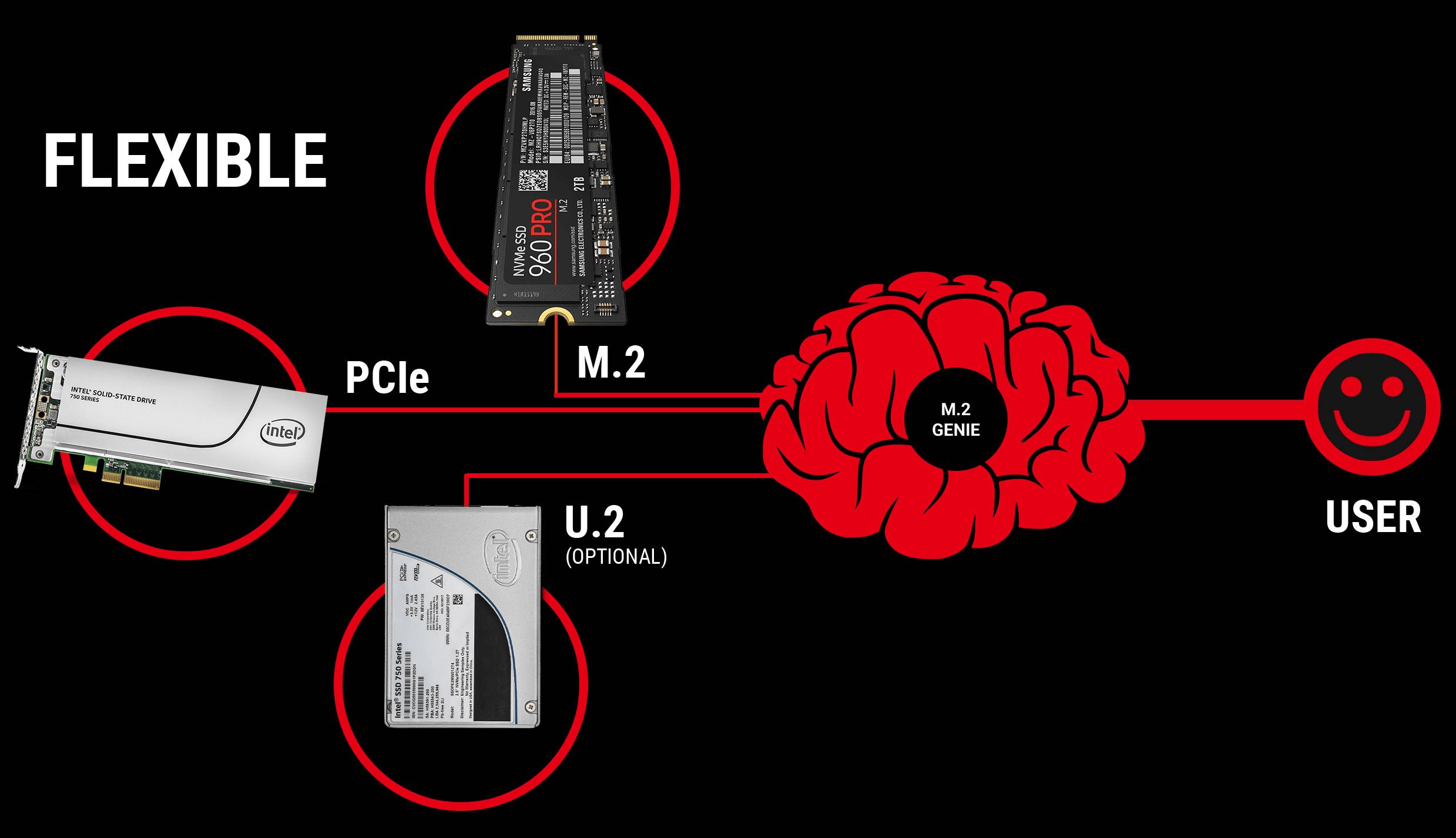 EASY RAID SETUP WITH M.2 GENIE
Looking to go all out in terms of raw data speed and put multiple SSDs in RAID 0? Setting this up can prove to be quite the challenge. That's why we created M.2 Genie, a brilliant feature to make setting up RAID 0 for M.2 and U.2 much easier and less time consuming.
NEXT-GEN INTEL® WI-FI AC & BLUETOOTH
This next-generation Intel® Wi-Fi / Bluetooth solution uses smart MU-MIMO technology, delivering AC speeds up to 433Mbps without any cable limitation.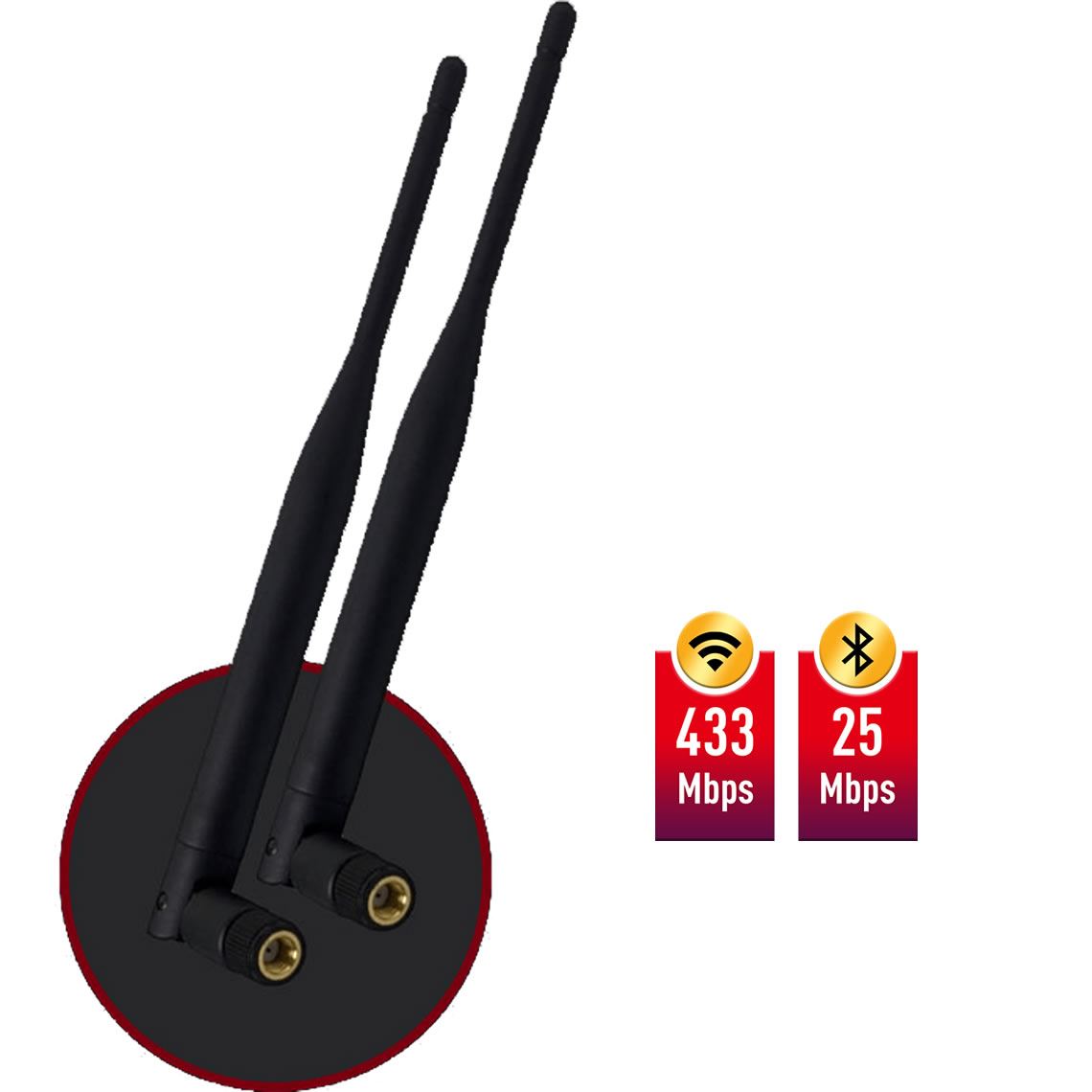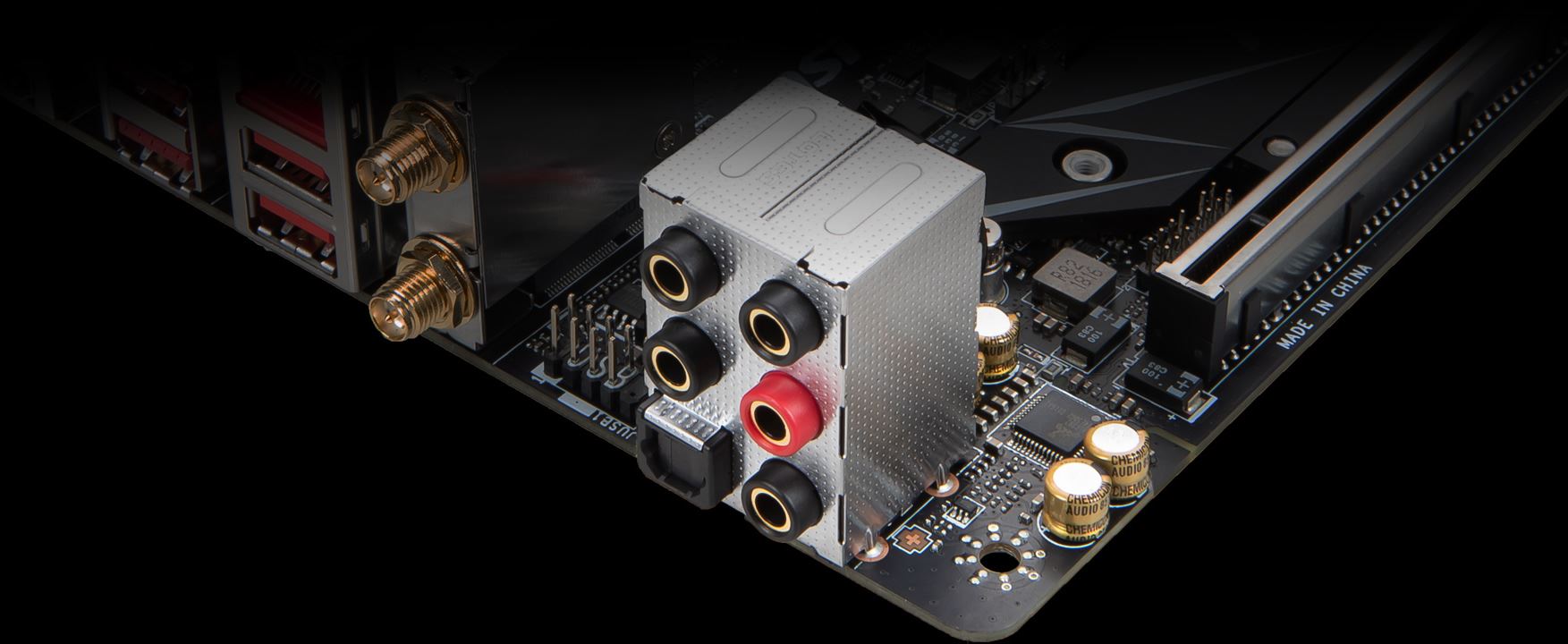 SOUND THAT PULLS YOU INTO THE GAME
Deliver the highest sound quality through the use of premium quality audio components and get the most immersive sound experience when gaming. MSI motherboards let you enjoy breathtaking, gaming-changing sound.
HIGH QUALITY AUDIO CAPACITORS
A high fidelity sound experience with exceptional acoustics and realism for studio level headphones is ensured.