MSI X299 PRO 10G LGA2066 ATX Motherboard overview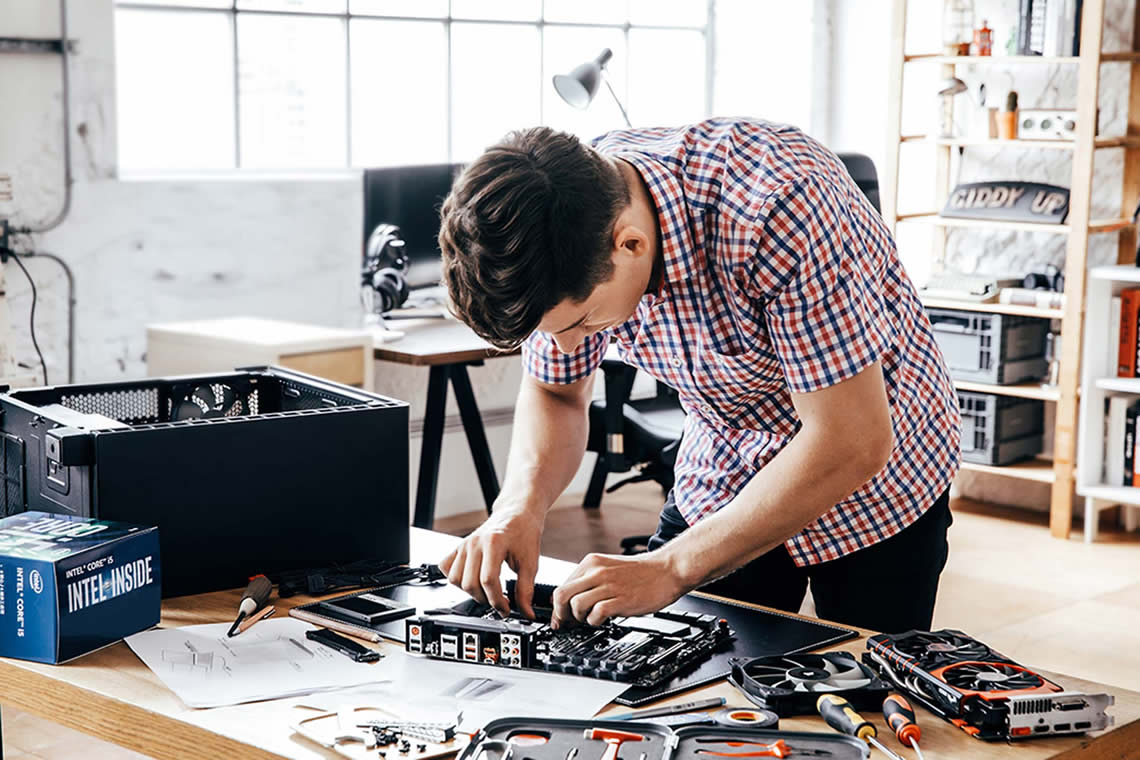 DIY FRIENDLY
MSI motherboards been designed with tons of smart features for convenient setup and usage, such as pin-header keep out zone, friendly SATA & USB location and multiple cooling solutions, so DIY users can pick and choose any gaming rig they want.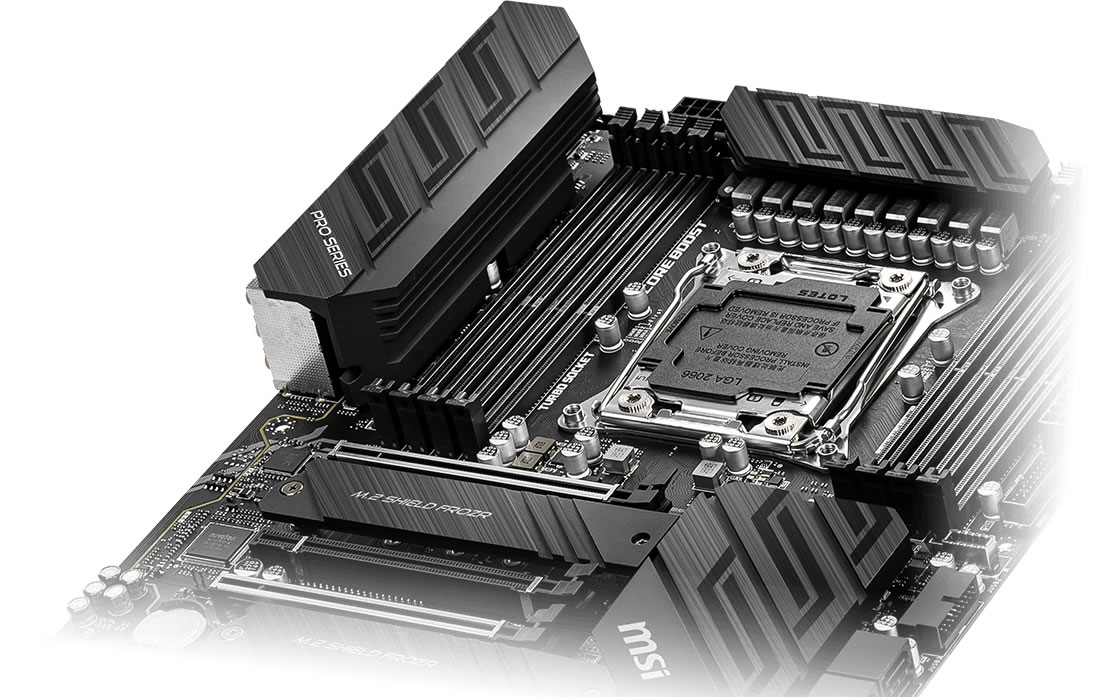 LARGER HEATSINK FOR MORE COOLING
Heatsinks on top of the power delivery circuits help to dissipate excessive heat. Extended heatsinks have even more surface area for more thermal dissipation.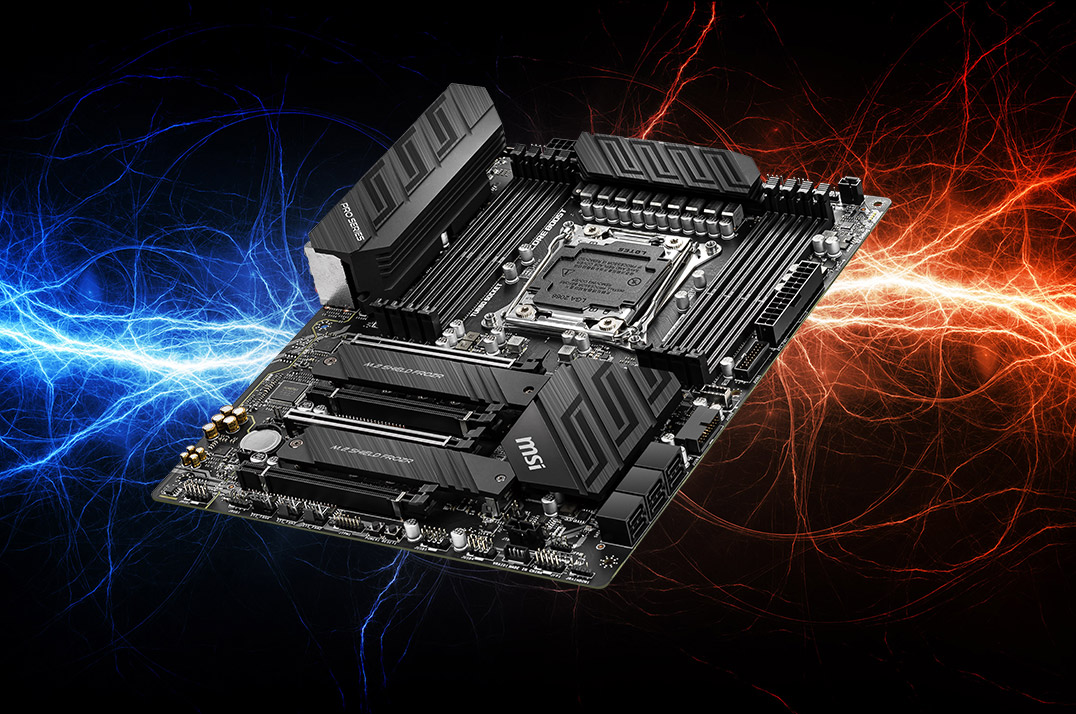 ENHANCED PERFORMANCE
MSI motherboards featured all the latest solution for enthusiast gamers and prosumers. CPU and memory enhancement and fast storage and USB transfer speed are ready to be on the battlefield.
LOOKING COOL WHILE KEEPING COOL
High quality materials and smart fan optimizations contribute to cooling all essential components, which is key to making sure your system runs stable and delivers the best performance at all times.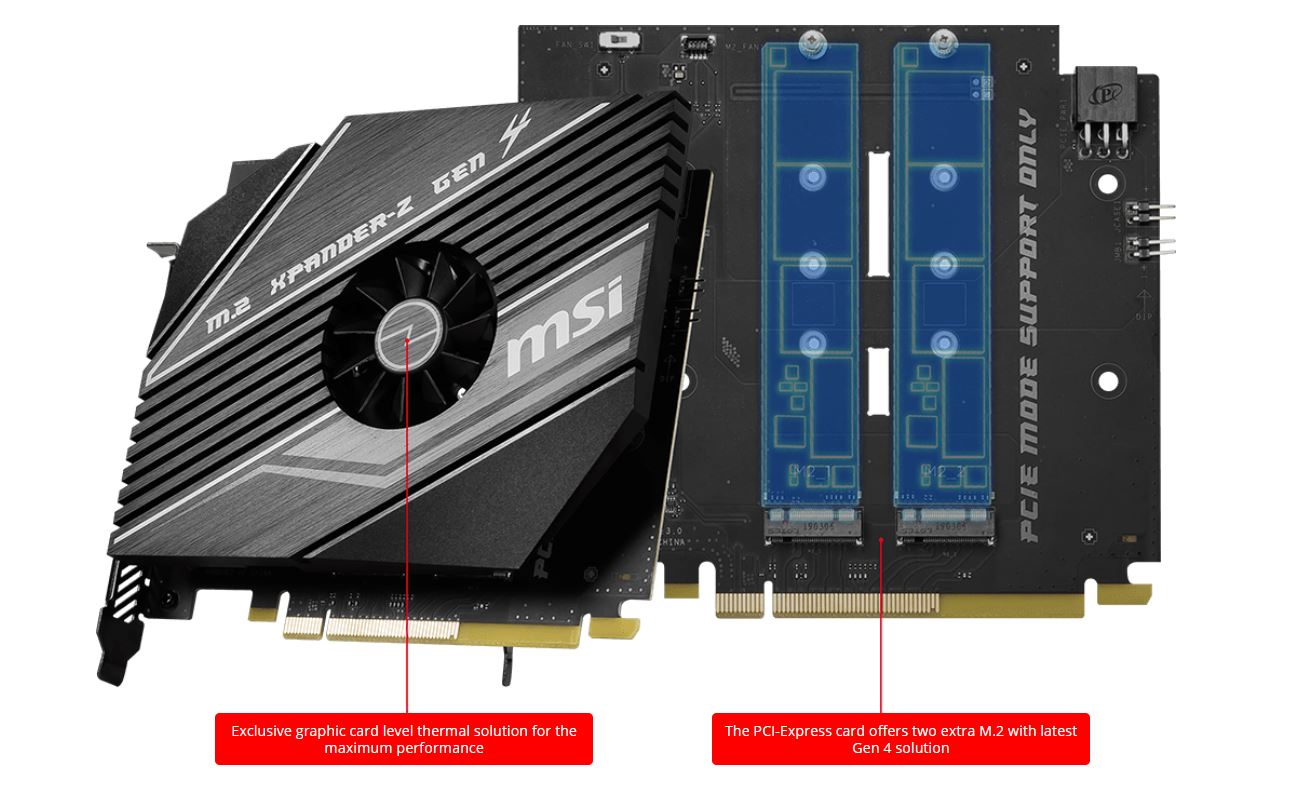 M.2 XPANDER-Z
Add more high-speed SSDs with the included M.2 XPANDER-Z add-in card.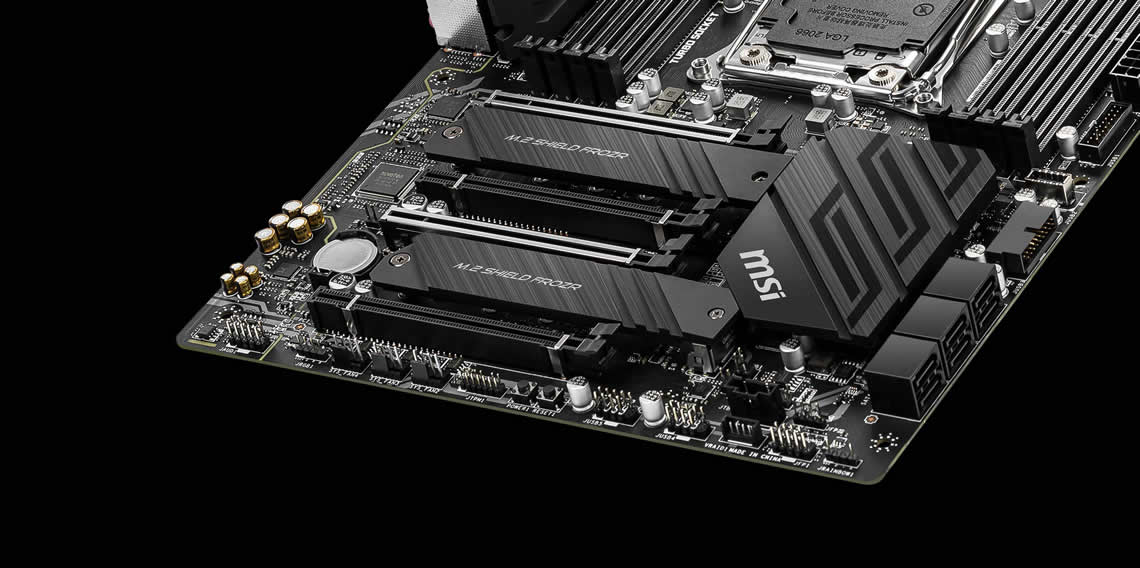 FAST AND FUTURE-READY STORAGE
MSI motherboards support all the latest storage standards, which allows users to connect any ultra-fast storage device. Start games faster, load levels faster and have a real advantage over your enemies.
DOUBLE BANDWIDTH WITH LIGHTNING USB 3.2 20G
Using USB 3.2 devices has never been faster! Featuring the Lighting ASmedia 3242 USB 3.2 Gen2x2 controller, MSI motherboards offer never before seen USB speeds up to 20Gb/s when connecting the Rear USB Type-C. The Lightning USB 20G connectors are covered with gold to ensure a better signal and performance.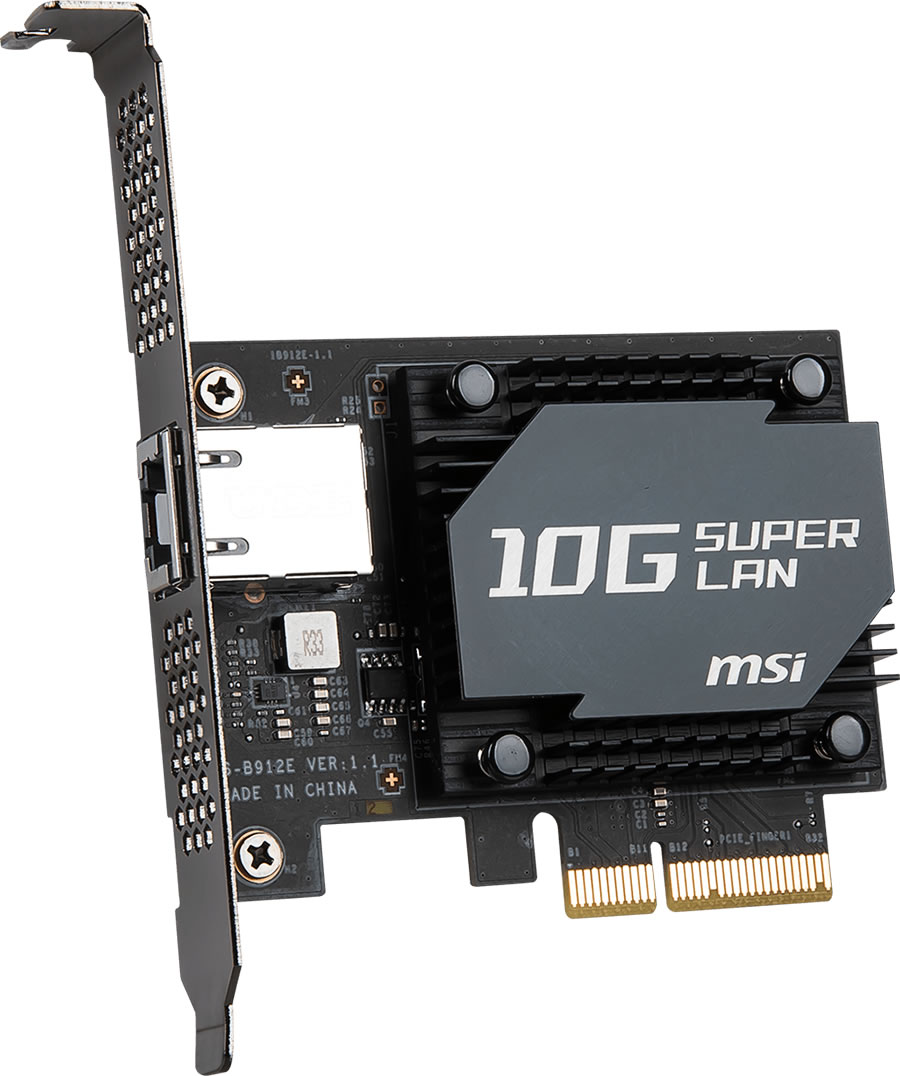 10G SUPER LAN SOLUTION
10G Super LAN card supports high-bandwidth, high-density and low-latency networks. It is the best solution for demanding creators, designers and power users to transfer the 4K videos, the huge size pictures and other large files in a fraction of the time.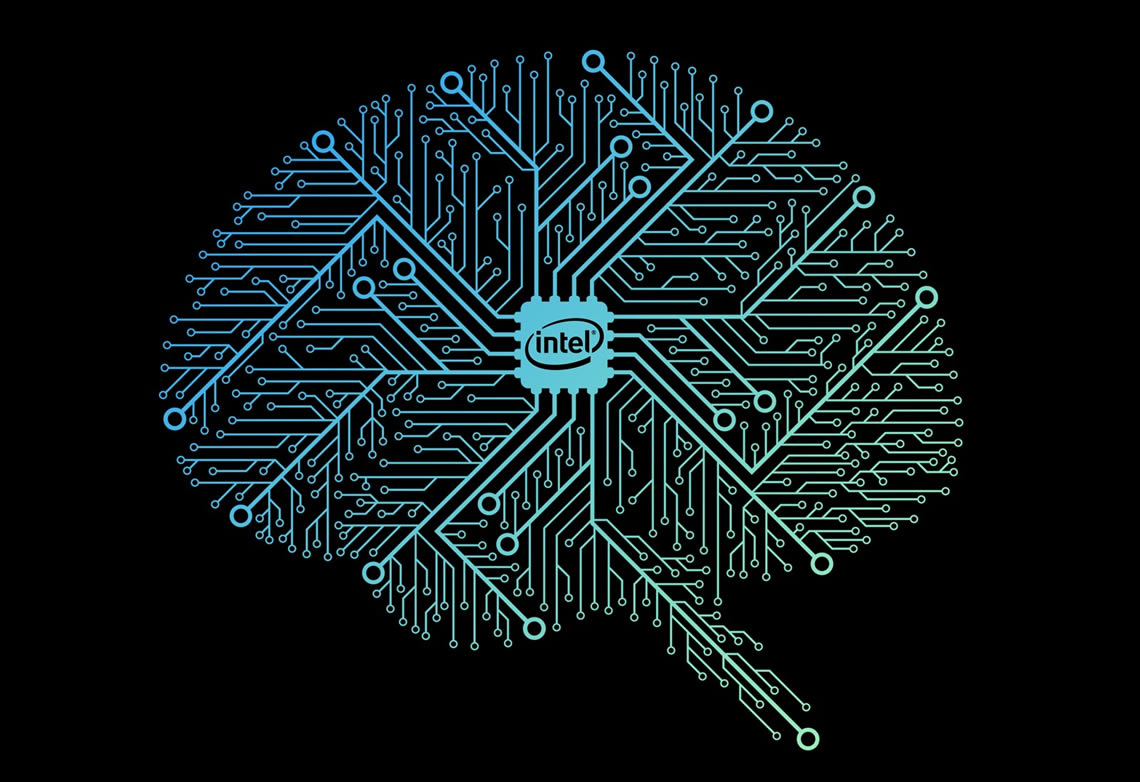 LOW LATENCY LAN POWERED BY INTEL
This model comes equipped with a premium network solution from Intel®. The high quality Gigabit LAN networking component is optimized for professional and multimedia use with outstanding performance to deliver a secure, stable and fast network connection.