MSI X299 SLI PLUS X299 (LGA2066) Gaming Motherboard overview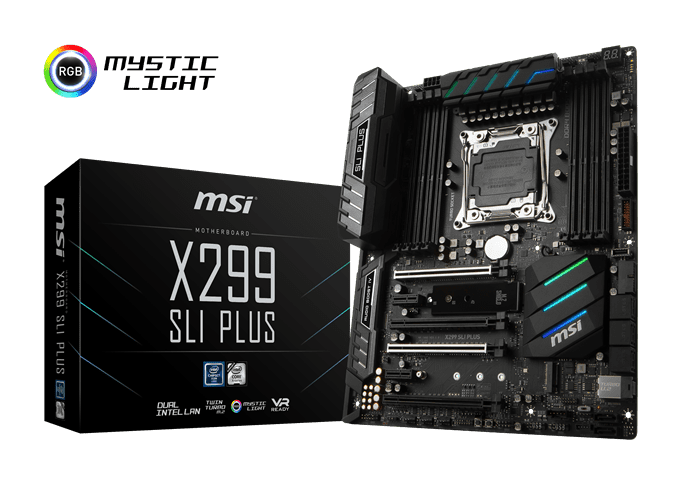 MSI X299 SLI PLUS LGA2066 Motherboard
X299 SLI PLUS
CUSTOMIZE YOUR GAMING RIG
Personalize your PC with 7 colors and 5 effects through Mystic Light RGB LED. Controlled in one click with the Mystic Light APP or a mobile device.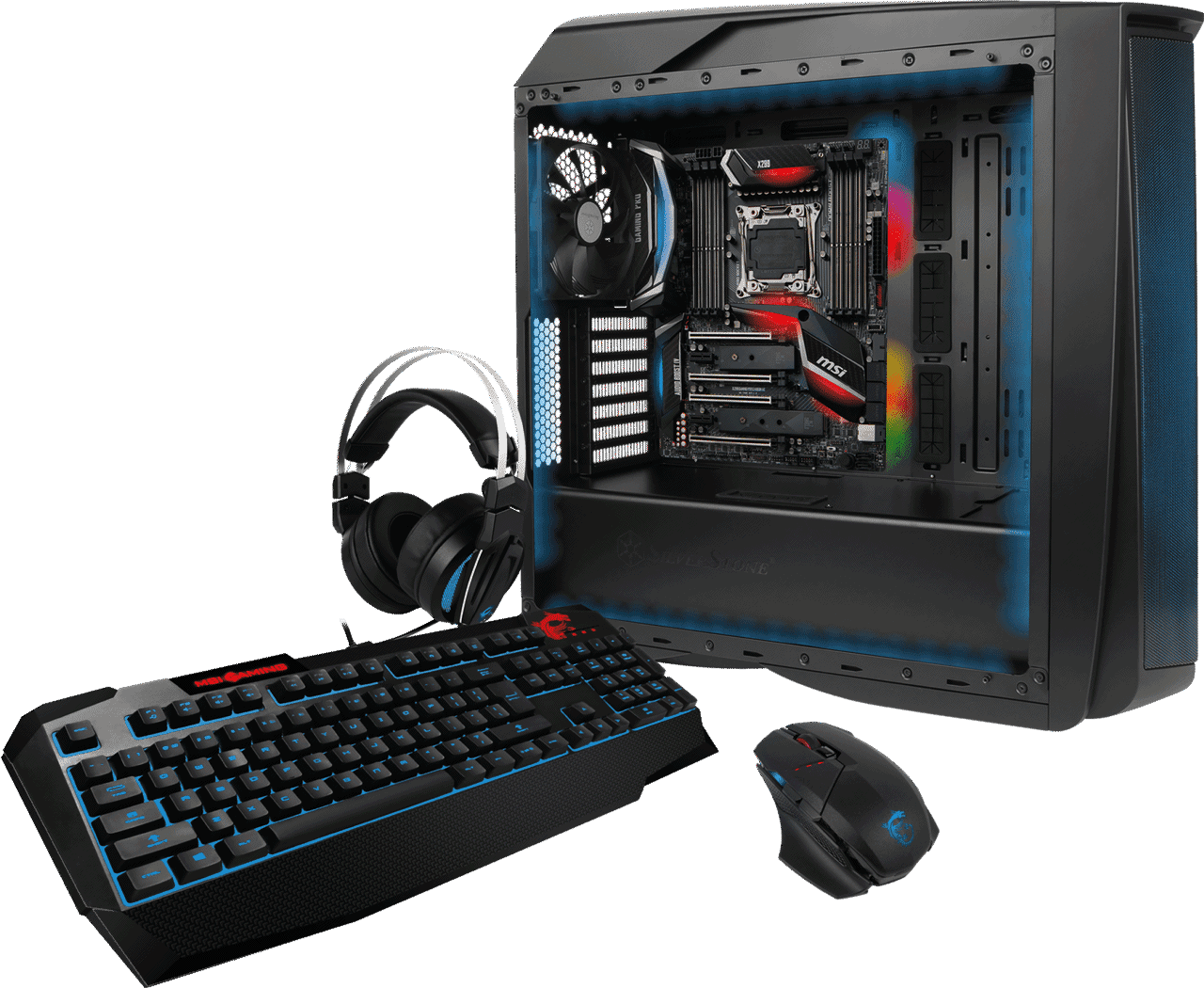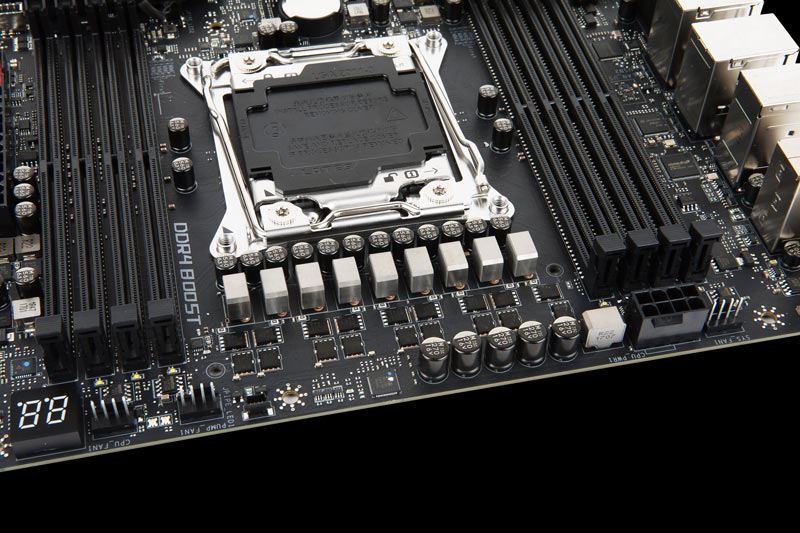 DESIGNED FOR PERFORMANCE
Combining the industry's best components with MSI's top-notch R&D design, you can count on this motherboard to deliver world-class performance. By adding plenty of premium power phases, Loadline Calibration, DigitALL CPU PWM and a dedicated ClockGen, MSI X299 models ensure a clean, stable and optimized power delivery for the best performance when pushed to the max.
UNMATCHED MEMORY PERFORMANCE
MSI motherboards are crammed with features to fuel your gaming rig's memory with more speed, higher overclockability and increased stability.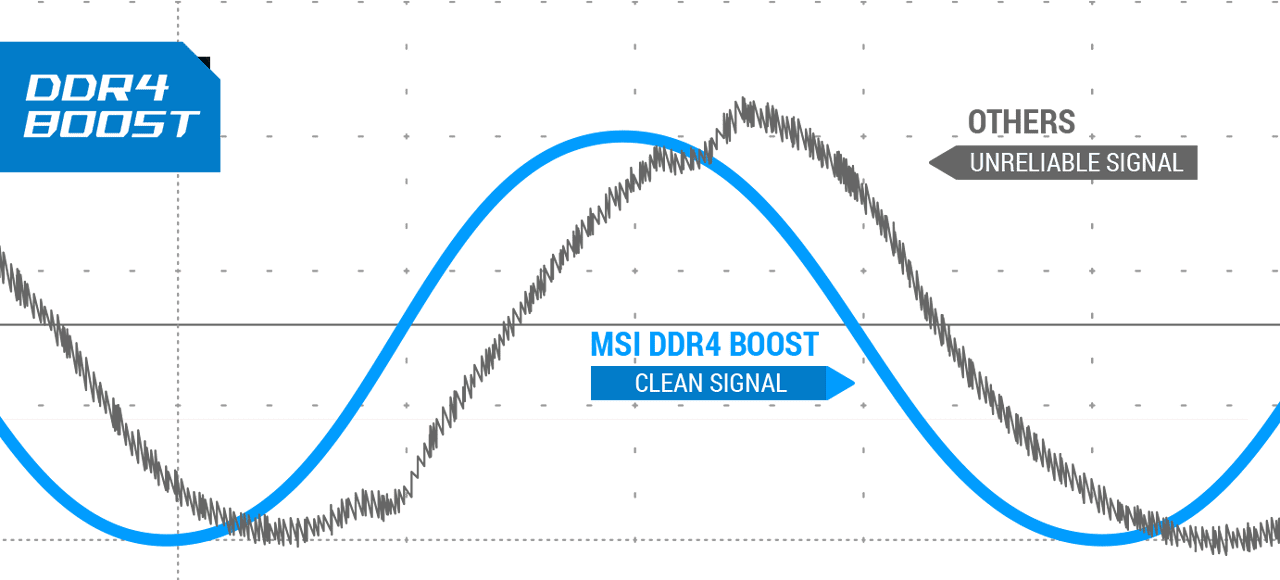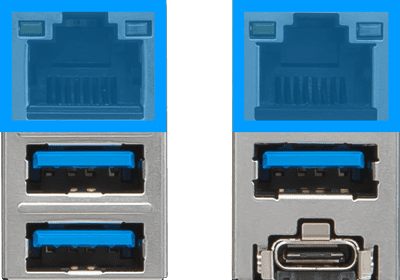 PROFESSIONAL NETWORKING WITH BANDWIDTH MANAGEMENT
With Dual Intel® LAN, content creation and sharing has never been easier. The high quality Gigabit LAN adapter is optimized for professional and multimedia use with outstanding performance to deliver a secure, stable and fast network connection.
M.2 SHIELD: MAXIMIZE SSD PERFORMANCE, PREVENT SLOW DOWNS
World's fastest SSDs can start to lower performance when getting hot. The new onboard M.2 Shield is the next generation M.2 Thermal solution avoiding this by offering the best thermal protection to make sure the SSD maintains maximum performance.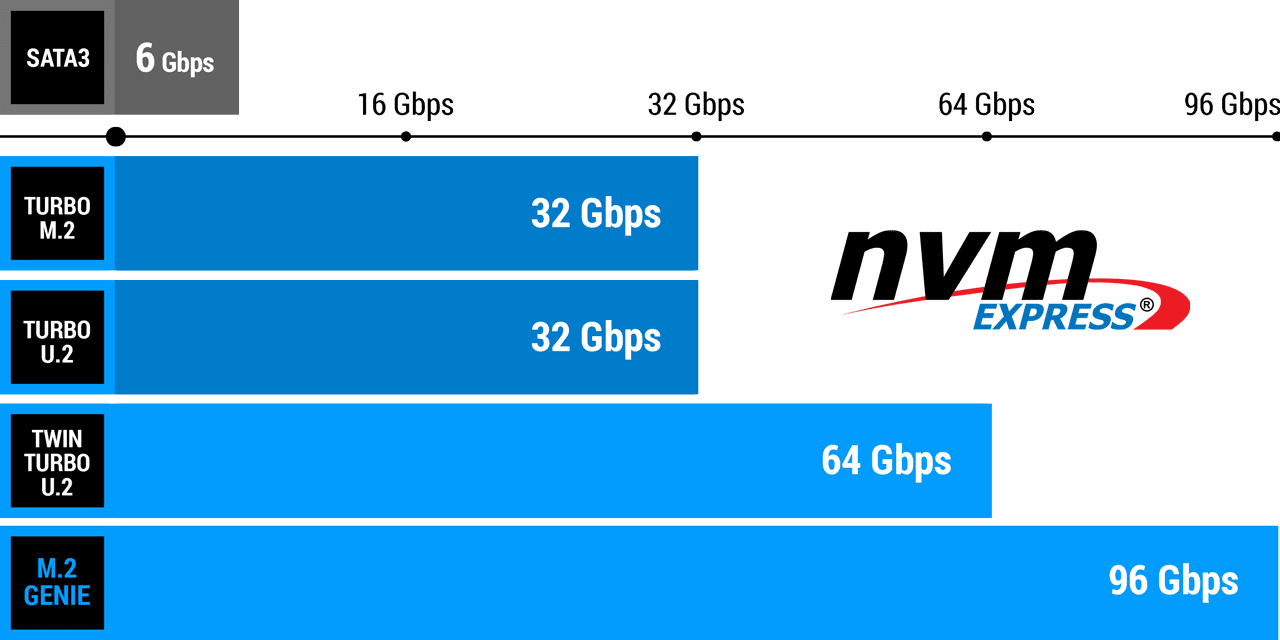 EXTREME STORAGE PERFORMANCE: 2X TURBO M.2
Enjoy a blazing fast system boot up and insanely quick loading of applications and data. Delivering speeds up to 32Gb/s per device using Gen3 x4, Turbo M.2 is over 5 times faster than a regular SATA III connection! You can even mix up devices and set up RAID easily using M.2 Genie, for even better performance
PULL YOURSELF IN THE GAME WITH VR BOOST
Traditional USB ports can suffer signal drops, significantly impacting performance of connected devices. VR Boost, only on MSI, is a smart chip that ensures a clean and strong signal to a VR optimized USB port, giving you an enjoyable VR experience.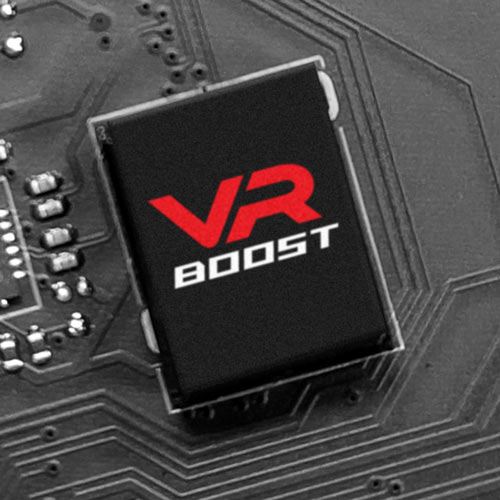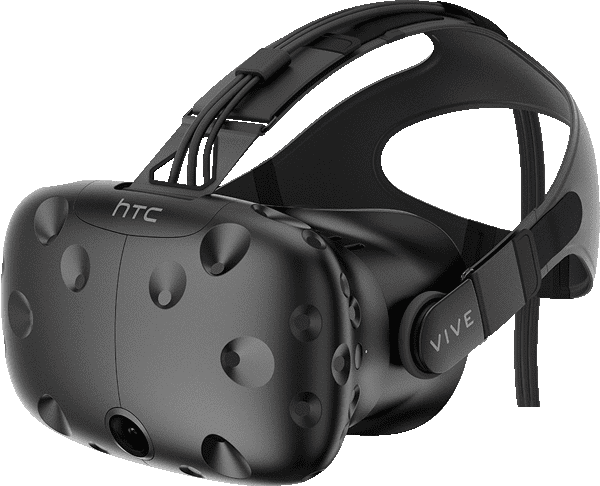 IMMERSE YOURSELF INTO VIRTUAL WORLDS
Integrating the very best of cutting edge technologies on MSI hardware provides a smooth Mixed Reality, Augmented Reality and Virtual Reality ride. Through joint efforts with major VR brands, combined with unique MSI features to optimize VR, MSI brings gamers and professionals a vivid and realistic experience in which content truly comes alive.