MSI Z370 Gaming M5 Socket LGA 1151-V2 ATX Motherboard overview
Socket 1151-V2 for 8th Gen Intel CPU's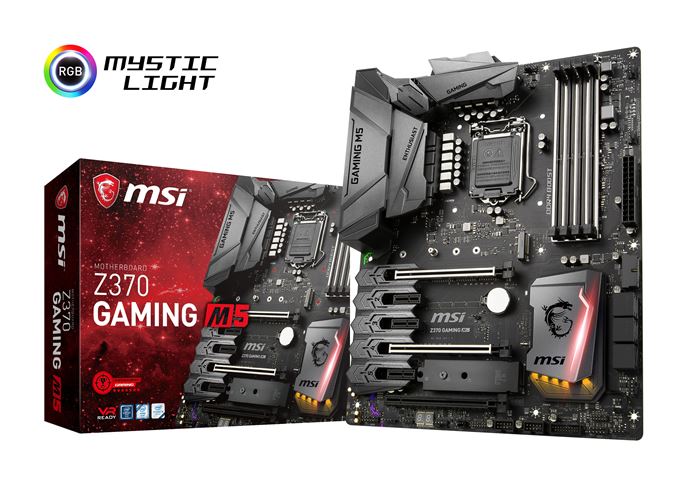 MASTER LEVEL GAMING
CUSTOMIZE YOUR GAMING RIG
Personalize your PC with 16.8 million colors and 17 effects through Mystic Light RGB LED. Controlled in one click with the Mystic Light APP or a mobile device.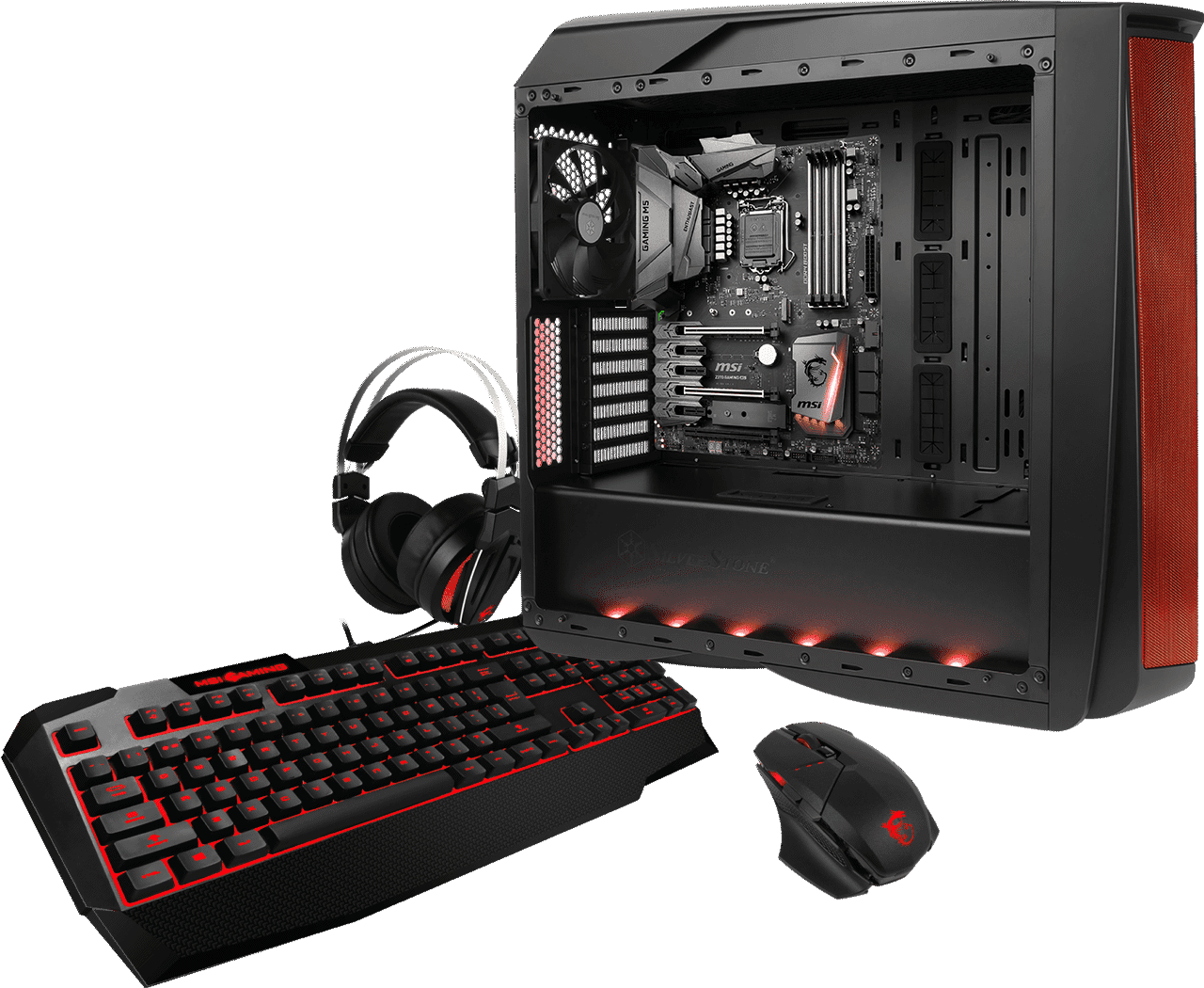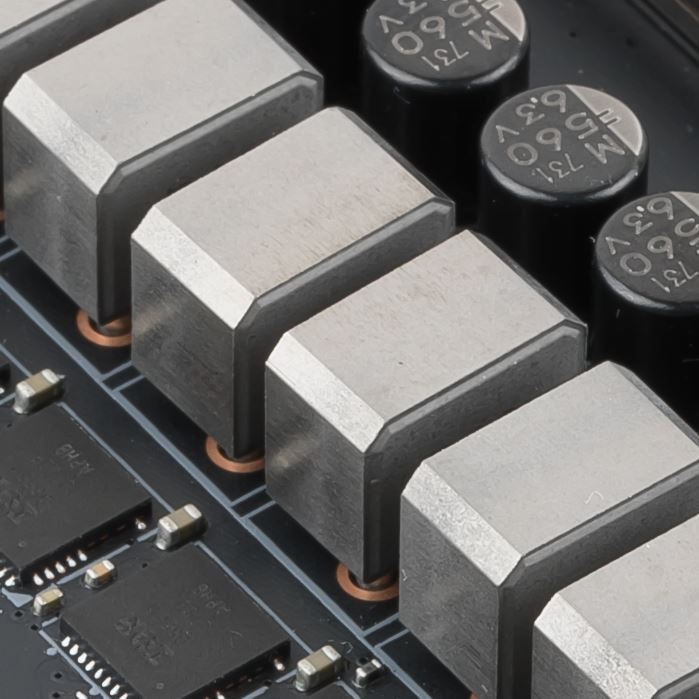 DESIGNED FOR UNLIMITED PERFORMANCE
MSI Z370 motherboards are optimized to maximize the performance on the 8th Gen Intel® processors. Choose MSI and unleash the full potential of your system through optimized PCB and power delivery design with load line calibration.
YOUR IN-GAME ADVANTAGE
Outsmart and outperform your opponents in-game using an array of unique MSI GAMING tools. Clever hardware & software tools, created to keep you one step ahead of the competition and boost your skills.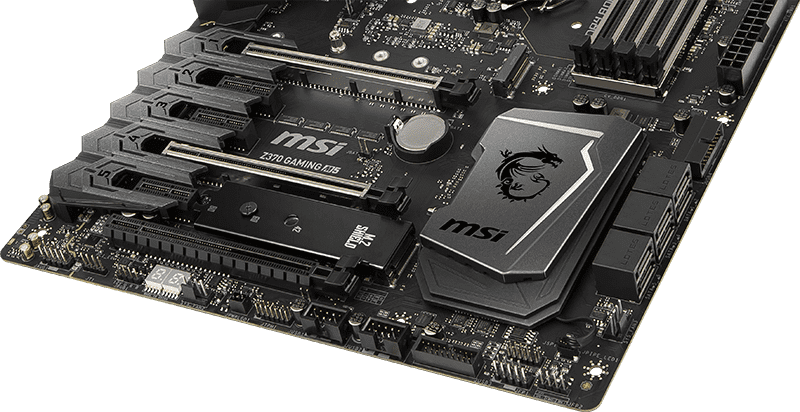 M.2 SHIELD: MAXIMIZE SSD PERFORMANCE, PREVENT SLOW DOWNS
World's fastest SSDs can start to lower performance when getting hot. The new onboard M.2 Shield is the next generation M.2 Thermal solution avoiding this by offering the best thermal protection to make sure the SSD maintains maximum performance.
IMMERSE YOURSELF INTO VIRTUAL WORLDS
Integrating the very best of cutting edge technologies on MSI hardware provides a smooth Mixed Reality, Augmented Reality and Virtual Reality ride. Through joint efforts with major VR brands, combined with unique MSI features to optimize VR, MSI brings gamers and professionals a vivid and realistic experience in which content truly comes alive.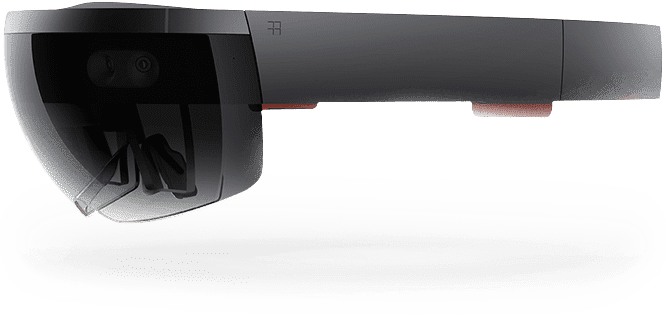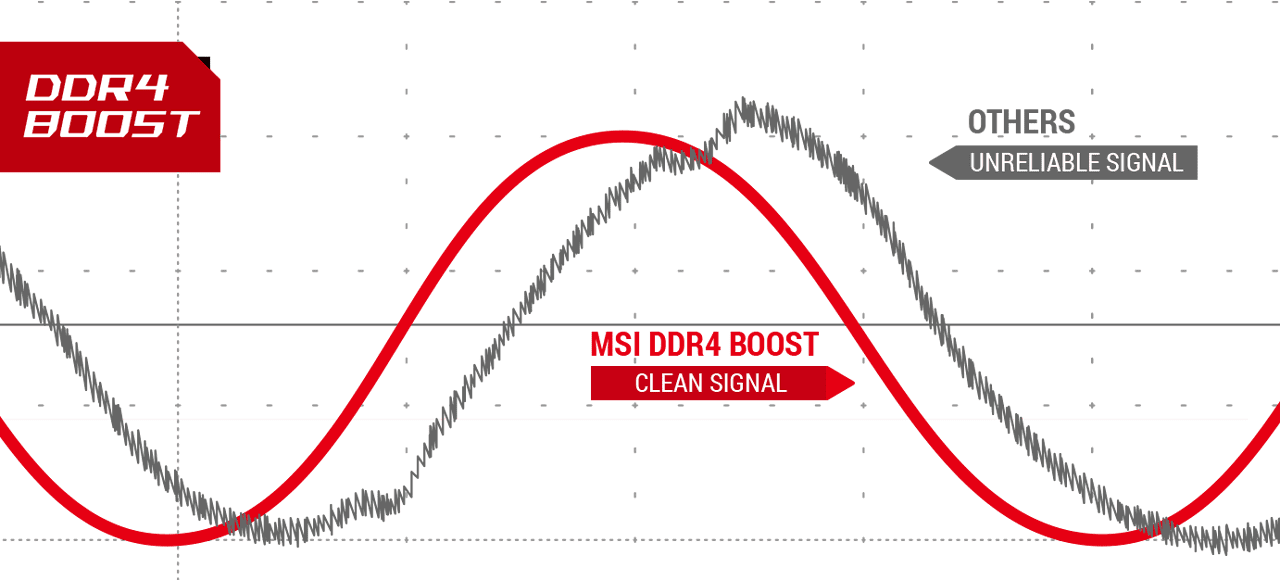 UNMATCHED MEMORY PERFORMANCE
MSI motherboards are crammed with features to fuel your gaming rig's memory with more speed, higher overclockability and increased stability.
AMPLIFY YOUR GAME WITH AUDIO BOOST 4
Like a dedicated sound card Audio Boost 4, powered by Nahimic, offers a HD audio processor, dedicated amplifier and high quality audio capacitors, all physically isolated from the rest of the motherboard circuitry to ensure the purest audio signal to locate enemies with pin-point accuracy.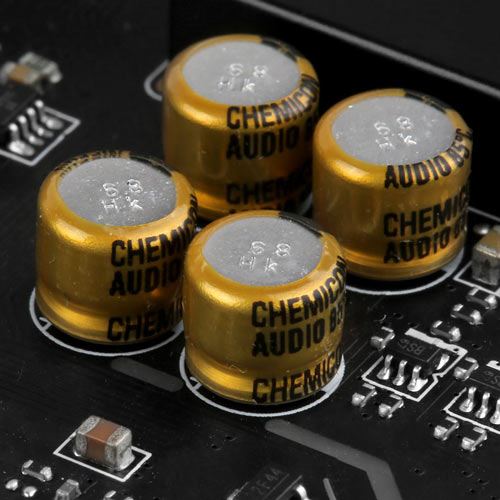 MAXIMIZE YOUR USB DEVICE PERFORMANCE
Transfer your favorite games, music and movies over USB faster than ever. MSI offers a wide variety of options to connect and boost your USB 3.1 devices, delivering lightning-fast transfer speeds!