NZXT Kraken Z53 RGB All-In-One 240mm LCD Water Cooler overview
A CLASS ABOVE THE REST
Returning with even more stunning RGB the NZXT Kraken Z53 All-in-one Liquid CPU Cooler is designed for all chassis with support for 240mm radiator mounting. The incredible Kraken Z-series coolers takes personalisation to all new levels; with NZXT CAM's unique and user friendly interface you can do more than fine tune your performance as you begin to customise your bright 2.36" LCD screen to display custom images, gifs and even hardware data straight from CAM itself. Combine this with two cutting edge AER RGB fans and you have a product which is completely unique to you. Breathtaking performance and aesthetics rolled into one simple easy to install package.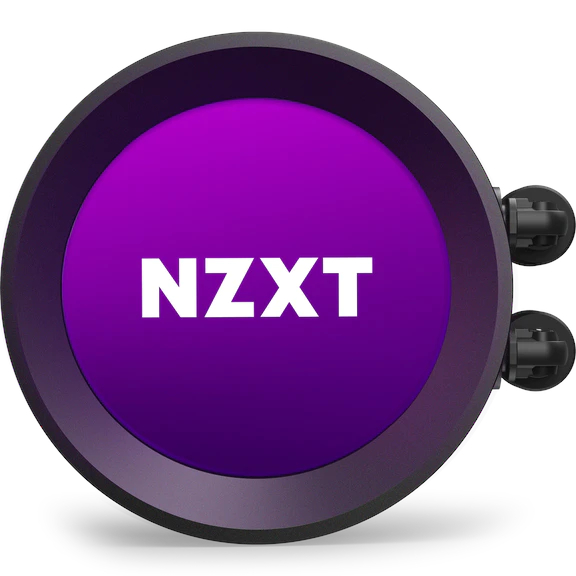 PERSONALISATION WITH PERSONALITY
With a beautiful bright 2.36" LCD screen capable of displaying 24-bit colour, you can now truly make this AIO cooler your own with custom images, gifs or even CAM system information, never be left in the dark with the Z53.
PERFORMANCE & APPERANCE MANAGEMENT
CAM's user-friendly, stylish and elegant software makes you the master of your pc, with simple to use intuitive controls you can view your systems performance statistics from Temperature to fan speeds CAM will show you it all, but wait theres more CAM also allows you to control, change and synchronise your lighting across your NZXT products giving you complete control.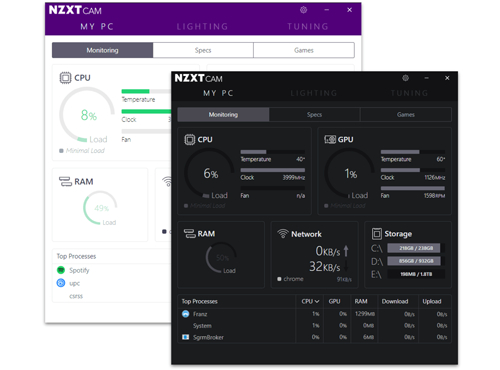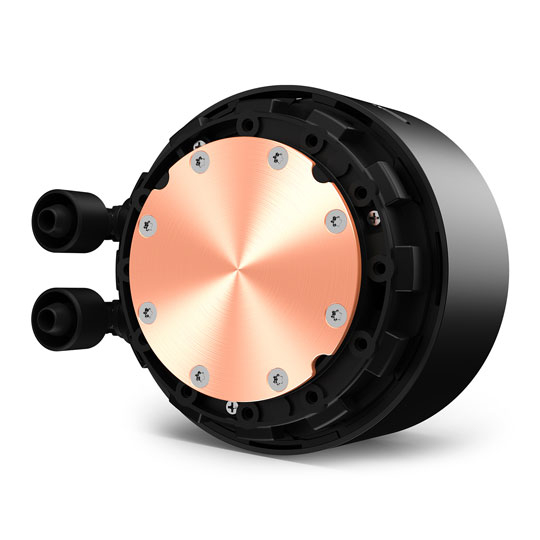 ALL NEW PUMP DESIGN
A brand new pump platform has been installed on the NZXT Kraken Series to bring you enhanced cooling performance.
AER RGB FANS
AER RGB radiator fans are specially designed to bring you liquid cooling perfection. Featuring a chamfered intake and fluid dynamic bearings, they deliver silent operation, long-term reliability and superior cooling performance.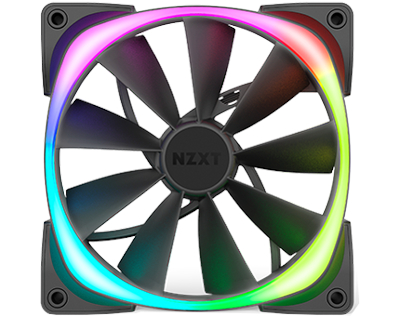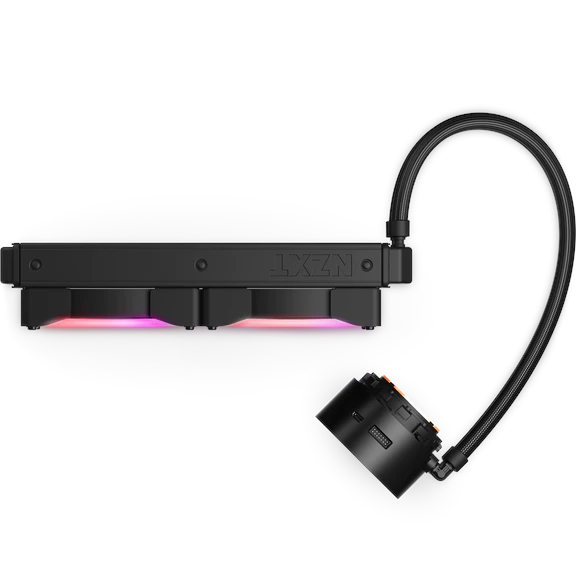 SWITCH IT UP
The NZXT Kraken Z53 features fine nylon mesh sleeves giving you better durability and protection against mishandling. The pump itself features a pre-applied thermal compound and the display can be rotated in 90° increments to reduce interference with other components making installation and maintenance a piece of cake.