Phanteks Eclipse P400 Air Black Tempered Glass Tower Chassis overview
ECLIPSE P400A
The Phanteks Eclipse P400A breathes performance with its full metal mesh front panel. Thanks to engineering improvements we have been able to create an Ultra-Fine Performance Mesh that brings the best possible performance while keeping dust from entering the system.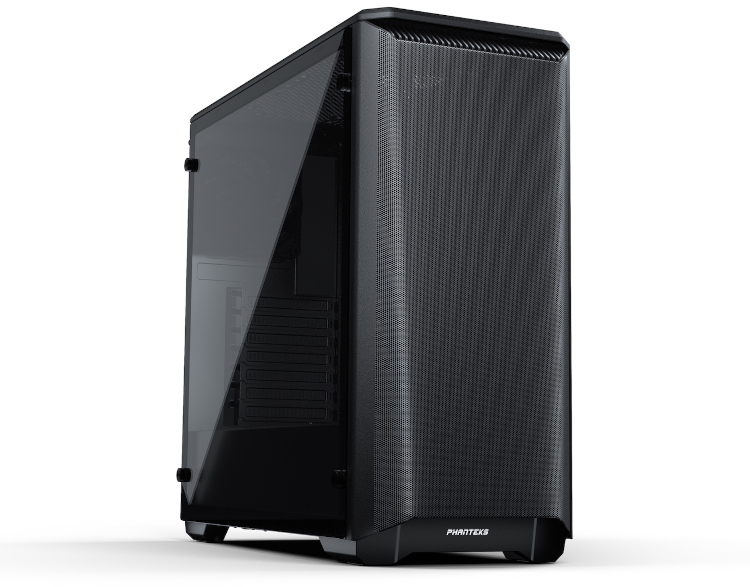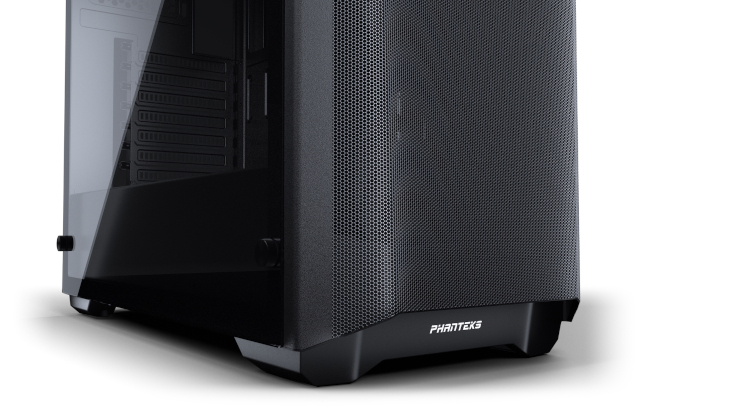 FULL-METAL MESH FRONT PANEL
The single-piece front panel is made from an Ultra-Fine Steel Mesh. This mesh catches dust, adds structure, strength and is part of the P400A's seamless design. The optimised High Air-Flow Mesh offers maximum performance.
INTEGRATED 3-SPEED FAN CONTROLLER
The built in fan controller balances noise and performance with the push of a button. Choose the right speed for you Full, Medium or slow.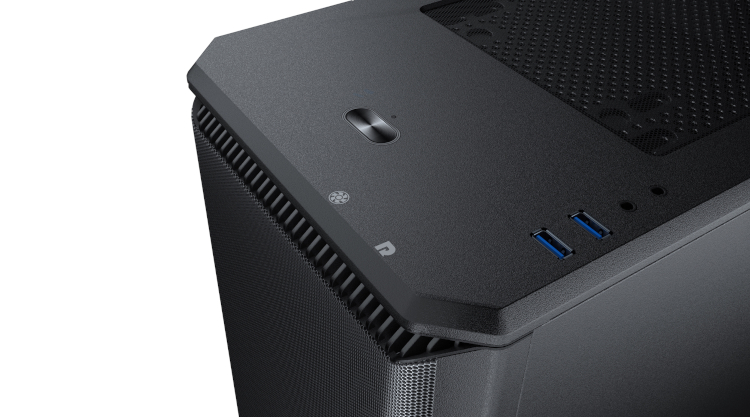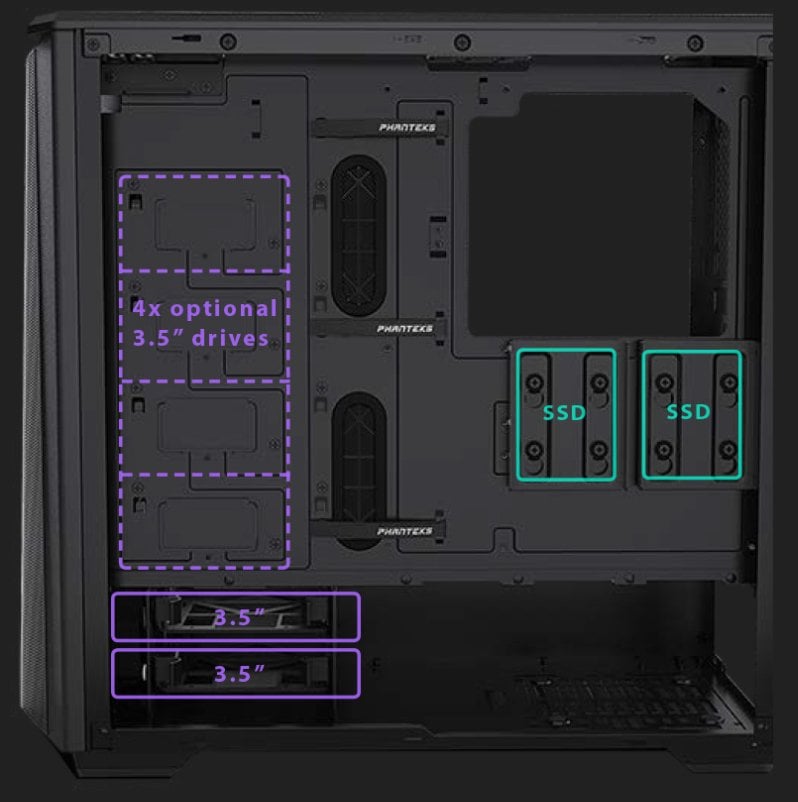 STORAGE CAPACITY
The P400A supports 2 x 3.5" HDDs and 2 x 2.5" SSDs out of the box with easy to use trays and vibration dampening. There is space for an additional 4x drives with the optional PH-HDDKT_02 brackets.
MULTIPLE FAN AND RADIATOR SUPPORT