Phanteks Eclipse P600S Grey Tempered Glass Tower Chassis overview
ECLIPSE P600S
The Eclipse P600S is designed to bring you the best of two worlds. A hybrid forged between silent and high-performance chassis. Find the optimal configuration in any situation by switching between quiet or performance mode. Designed with effective soundproofing panels and Phanteks new high-airflow fabric, the Eclipse P600S offers the full potential of two opposites, minimum noise and maximum airflow.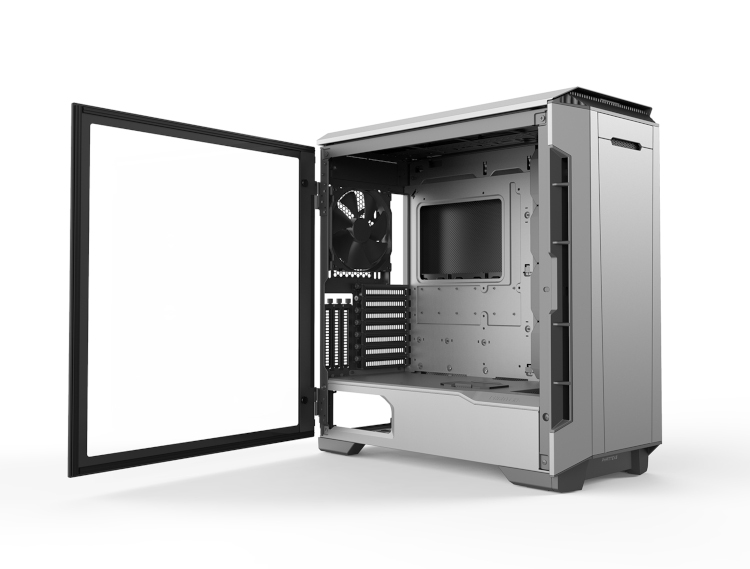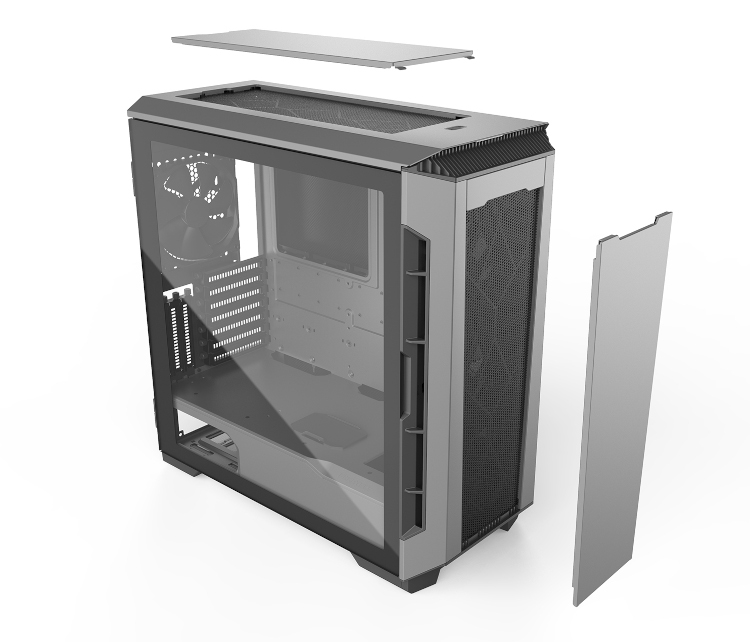 TWO INTERCHANGEABLE MODES

Find peace and quiet with the P600S in silent mode. Weight-reinforced acoustic panels reduces all unwanted noise

Instantly switch to high-performance mode by removing the acoustic panels to reveal Phanteks High-Airflow Fabric Mesh for maximum case airflow.
FAN SUPPORT
The Eclipse P600S utilises its chassis size and form to provide a range of possibilities when it comes to installing fans. This case supports 120mm and 140mm fans in multiple configurations.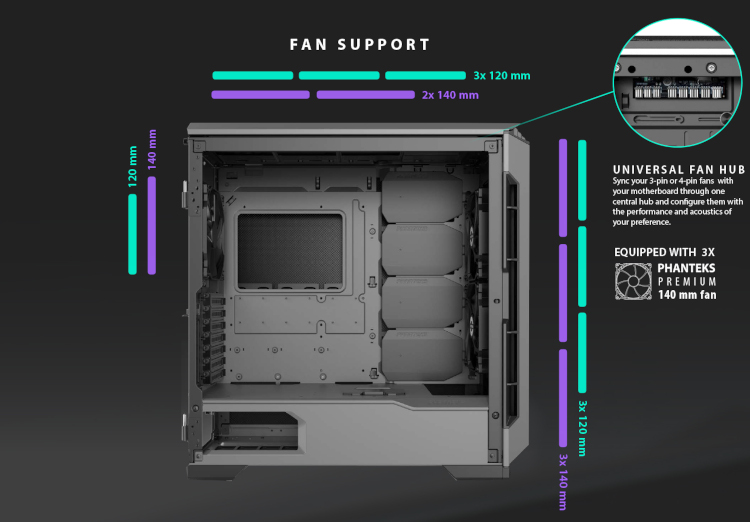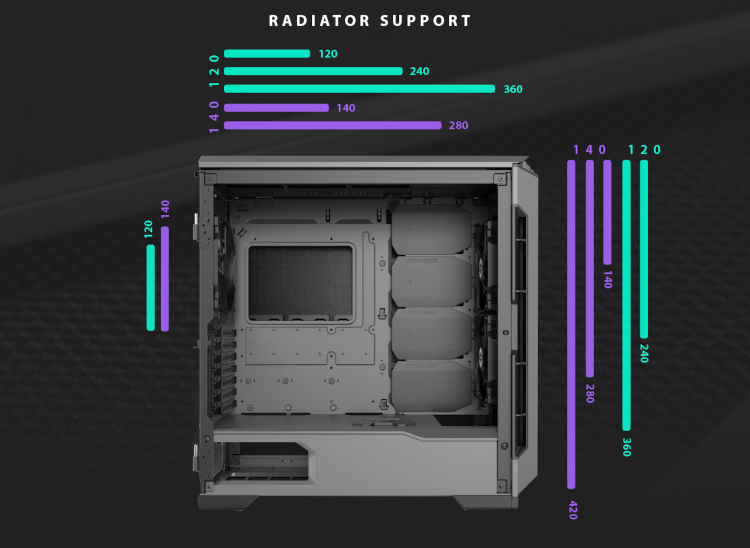 RADIATOR SUPPORT

The Eclipse P600S supports radiator sizes up to 420mm in an array of configurations in the front, top and rear of the chassis.
STORAGE CAPACITY
With the capacity to install up to 10 x 3.5" harddrives and a more than capable 3 x SSD drives, you will never run out of space. With all of this flexibility you are free to customise your build further.