PNY 2 Slot NVLink Bridge for RTX Ampere overview
NVIDIA NVLINK BRIDGE
NVLink enables many exciting new features such as memory pooling and performance scaling that dramatically accelerates workloads found in Machine Learning, Data Science, VFX, CAD and CAE, HPC, and Scientific and Technical computing .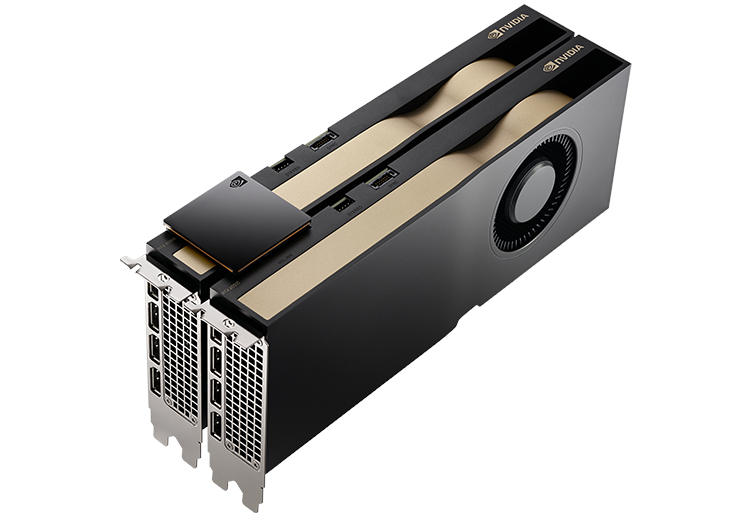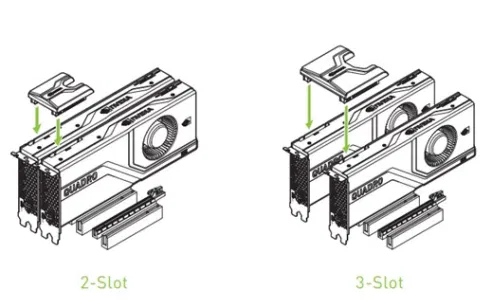 CHOOSING THE CORRECT NVLINK BRIDGE
A proper NVLink implementation must match identical GPUs with the correct NVLink bridge to make the necessary connection. You must pick the NVLink bridge that matches your NVIDIA professional graphics boards and motherboard. The 2-Slot bridge is required when two graphics boards are sitting side-by-side on a motherboard, while the 3-Slot bridge is required when there is an empty slot between the two graphics boards.