PNY Quadro K2000D 2GB GDDR5 Professional Graphics Card overview
Accelerate Your Creativity
Accelerate your creativity with NVIDIA Quadro — the world's most powerful workstation graphics. Certified with a broad range of sophisticated applications used by professionals, tested by leading workstation manufacturers and backed by a global team of support specialists, Quadro gives you the peace of mind to focus on doing your best work. Whether you're creating revolutionary products, designing groundbreaking architecture, navigating massive geological datasets, or telling spectacularly vivid visual stories, Quadro graphics solutions give you the performance to do it brilliantly.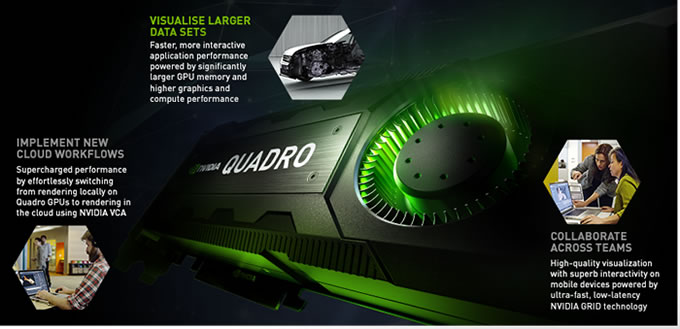 Quadro K200D for DVI
The NVIDIA Quadro K2000D graphics board offers the perfect blend of performance and the latest productivity enhancing technical innovations at a very reasonable cost for a wide range of leading professional applications. With two DVI-DL connectors, and the ability to drive an additional side display, the K2000D is an ideal choice for color or grayscale medical imaging applications requiring 10- or 12-bit grayscale imaging with DICOM monitor calibration support. You get 2GB of GDDR5 GPU memory, 384 SMX CUDA parallel processing cores, and full Shader Model 5 compatibility; all in a single slot form factor which requires no auxiliary power to deliver full performance.