Powercolor Radeon Red Devil RX 5700 8G Navi Graphics Card overview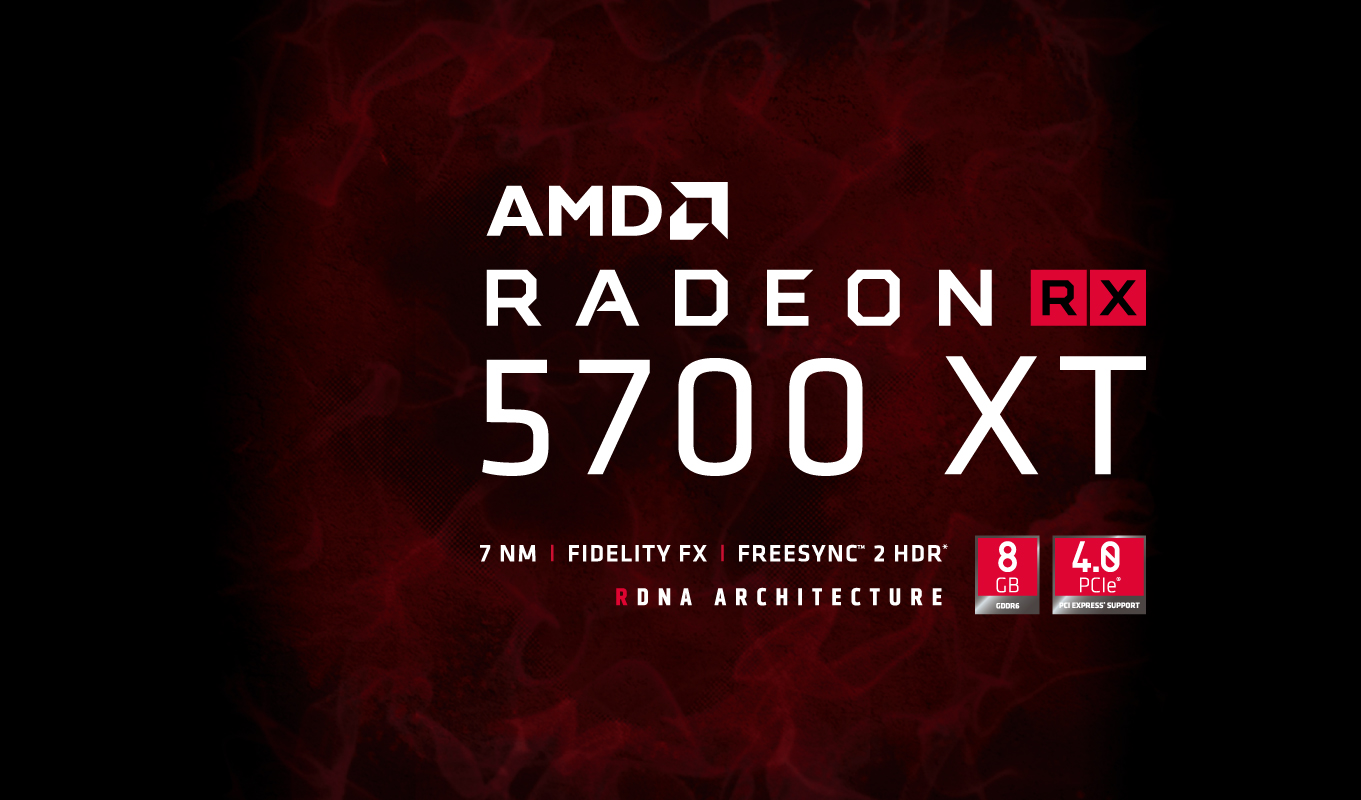 Celebrating the new Red Devil with a new branding, new look and RGB
To celebrate the new Red Devil branding as well the introduction for the first time RGB, PowerColor is having a special limited-edition RX 5700 Red Devil, with an entire new cooling solution to bring the best of Navi as well a more neutral use of colors that will match any gaming rig color scheme. Not only that Red Devil has RGB lighting both on the side and on the back of the card for awesome tweaks.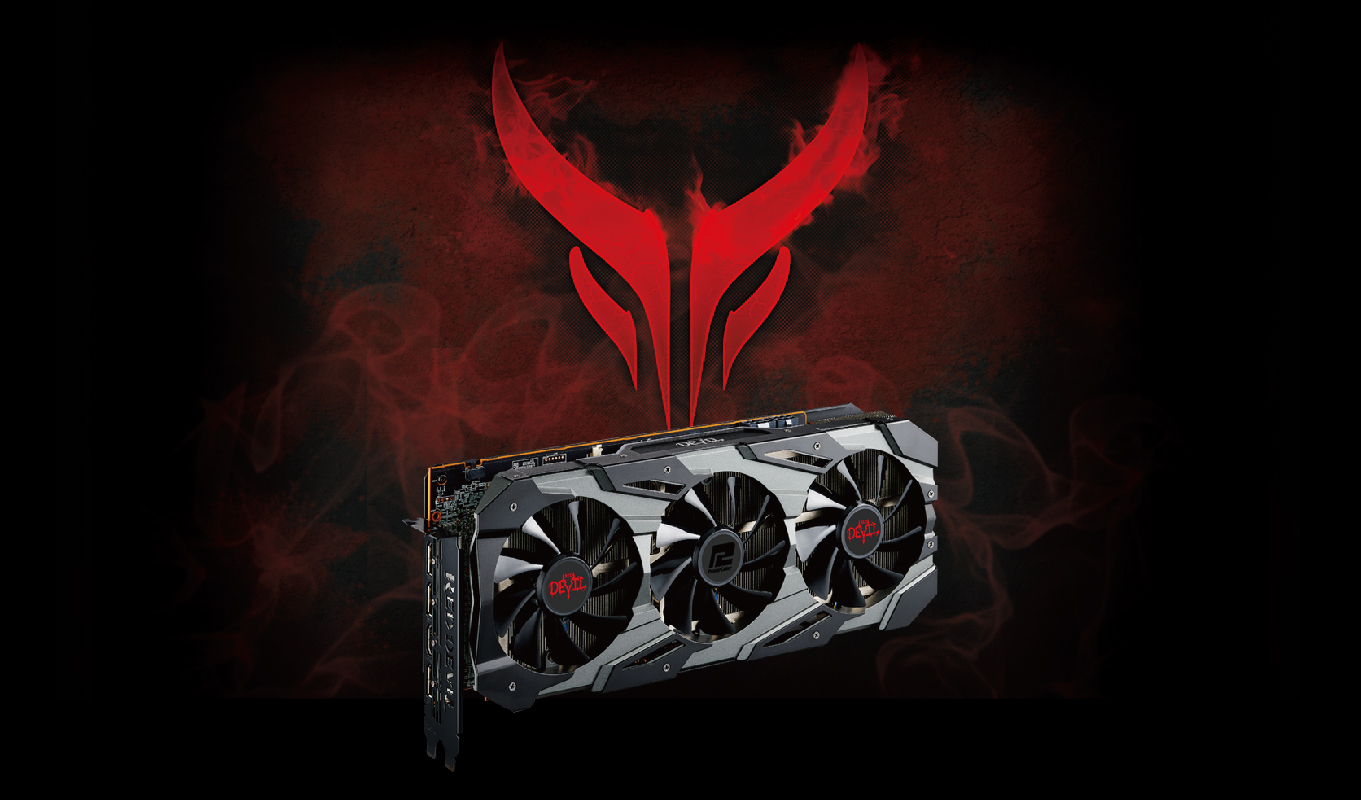 The best of the beast
To deliver the best performance not only Red Devil RX 5700's features a triple 90mm fan and 300mm cooler but also a state-of-the-art PCB design with 10 VRMs using DrMos and high-polymer Caps well capable of over 300W of power. Plenty of juice for anyone to push the limits of what's capable on a 5700 card.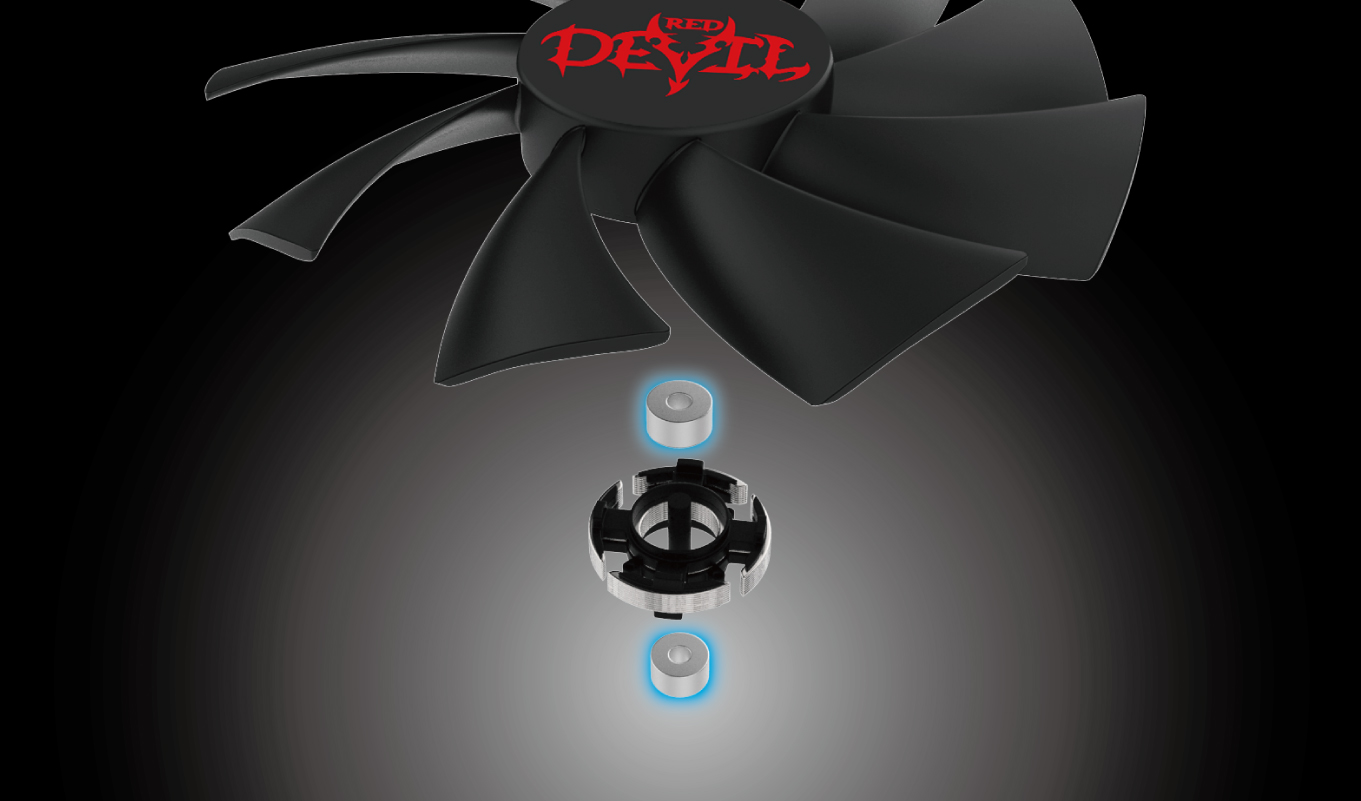 Two Ball Bearing
The cooling fan equips with two-ball bearings which increases 4X longevity.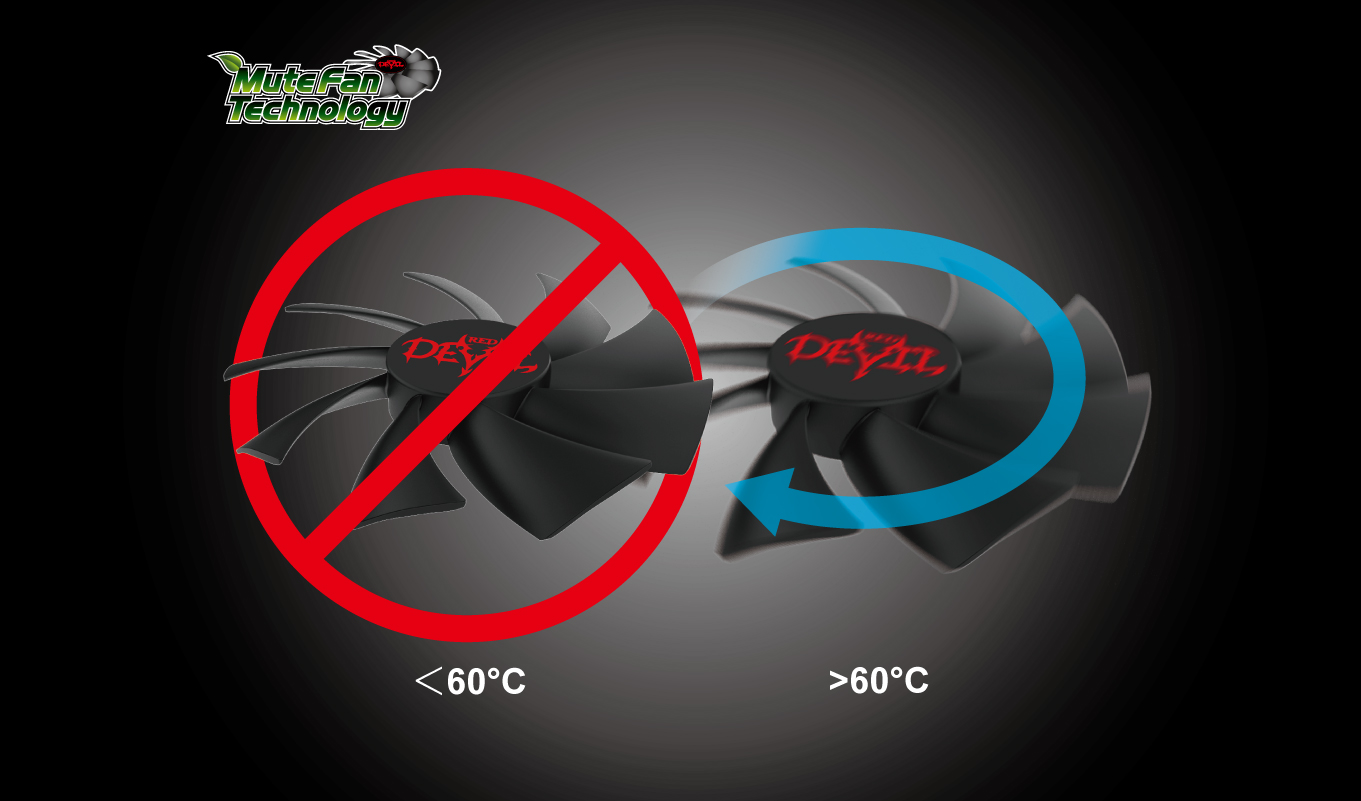 Mute Fan Technology
Mute Fan Technology intelligently turns off the fan below 60?, providing silent gaming during medium and low load while reducing power consumption simultaneously.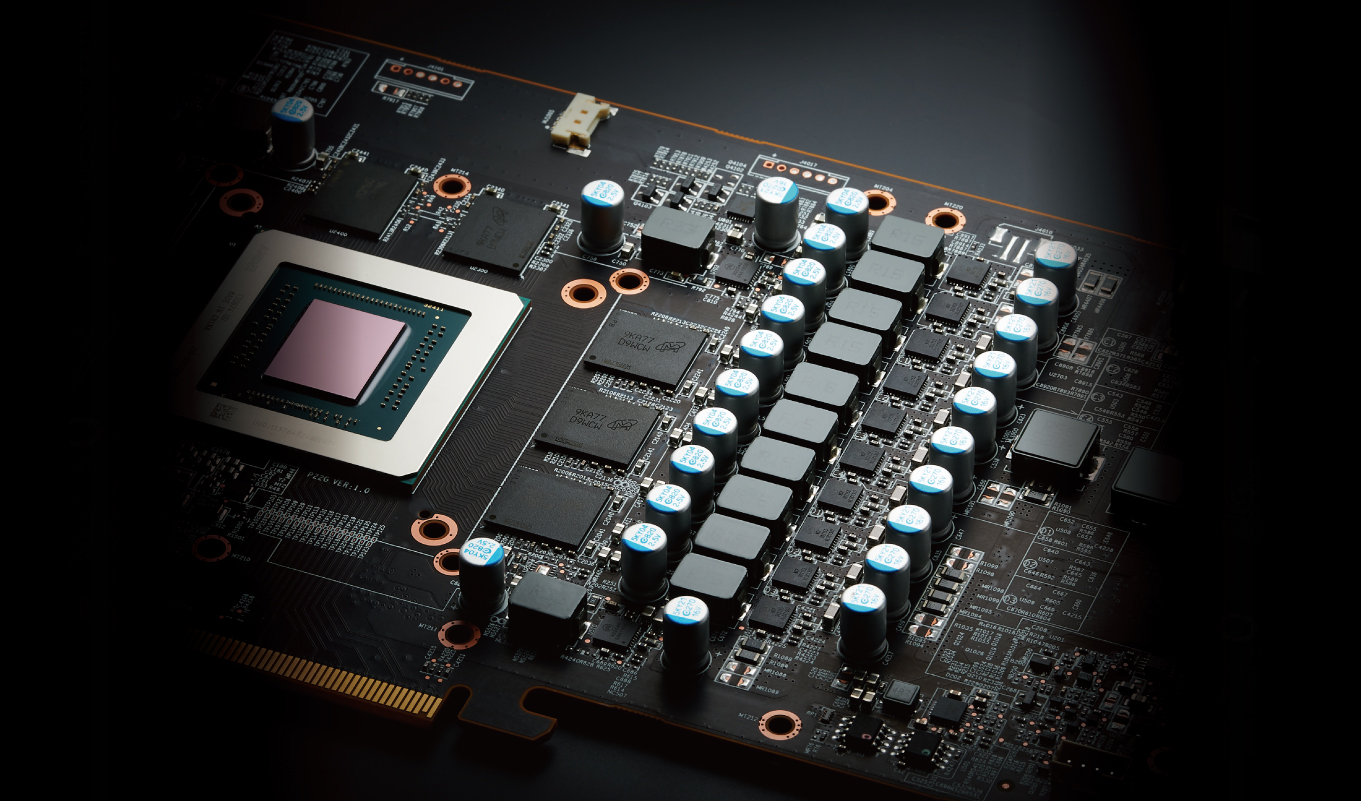 Platinum Power Kit—DrMos
? Digital controller and Super Capacitors for improved reliability
Superior power efficiency
Significantly low power loss
Better thermal protection
10 phases PWM guarantees better overclocking and stability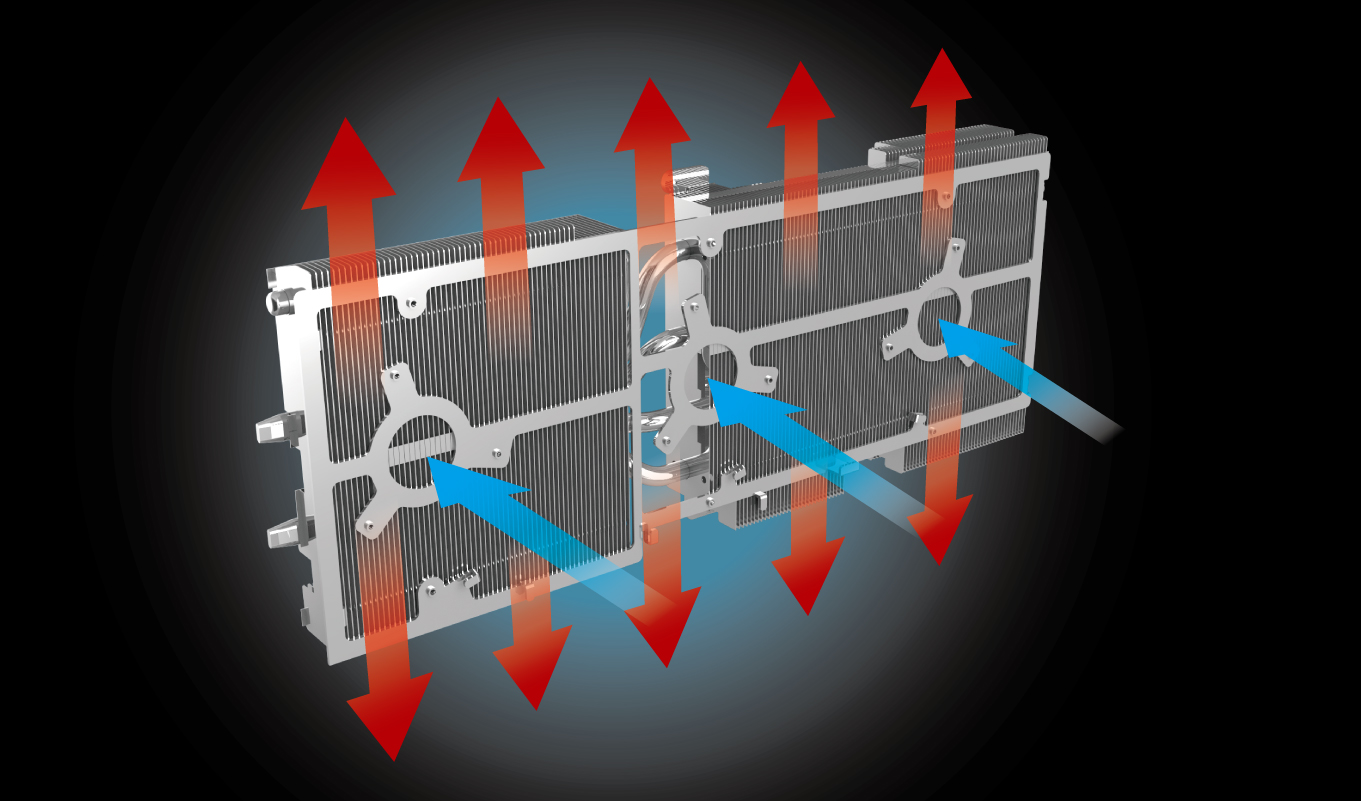 Dominant triple-fan cooler for ultimate gaming experience
RX 5700 Red Devil equips outstanding cooler for true gamers. The 5 copper heatpipes ensures the efficiency of spreading the heat to the heatsink. More fins on the heatsink enlarges the surface for heat dissipation and better performance.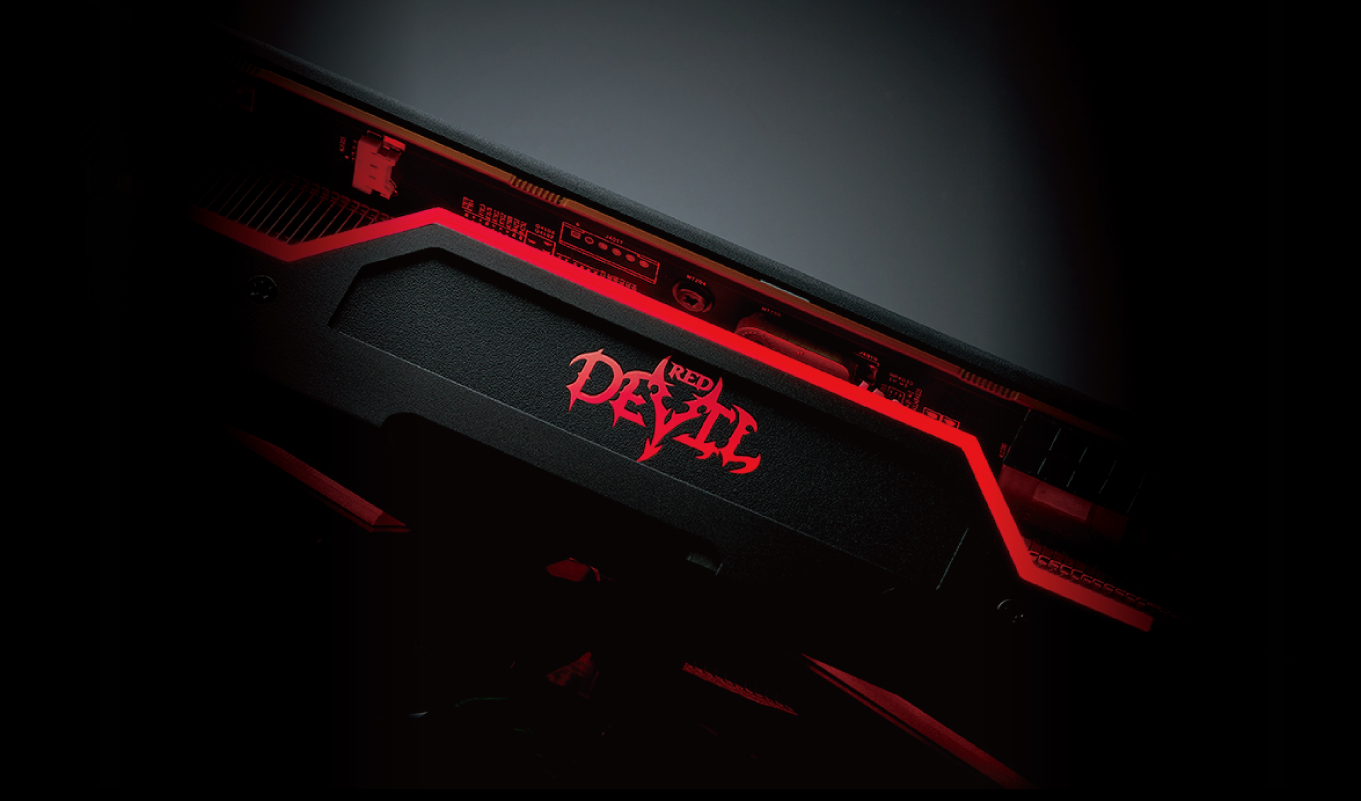 RGB
PowerColor Red Devil offers customized and personalized colors.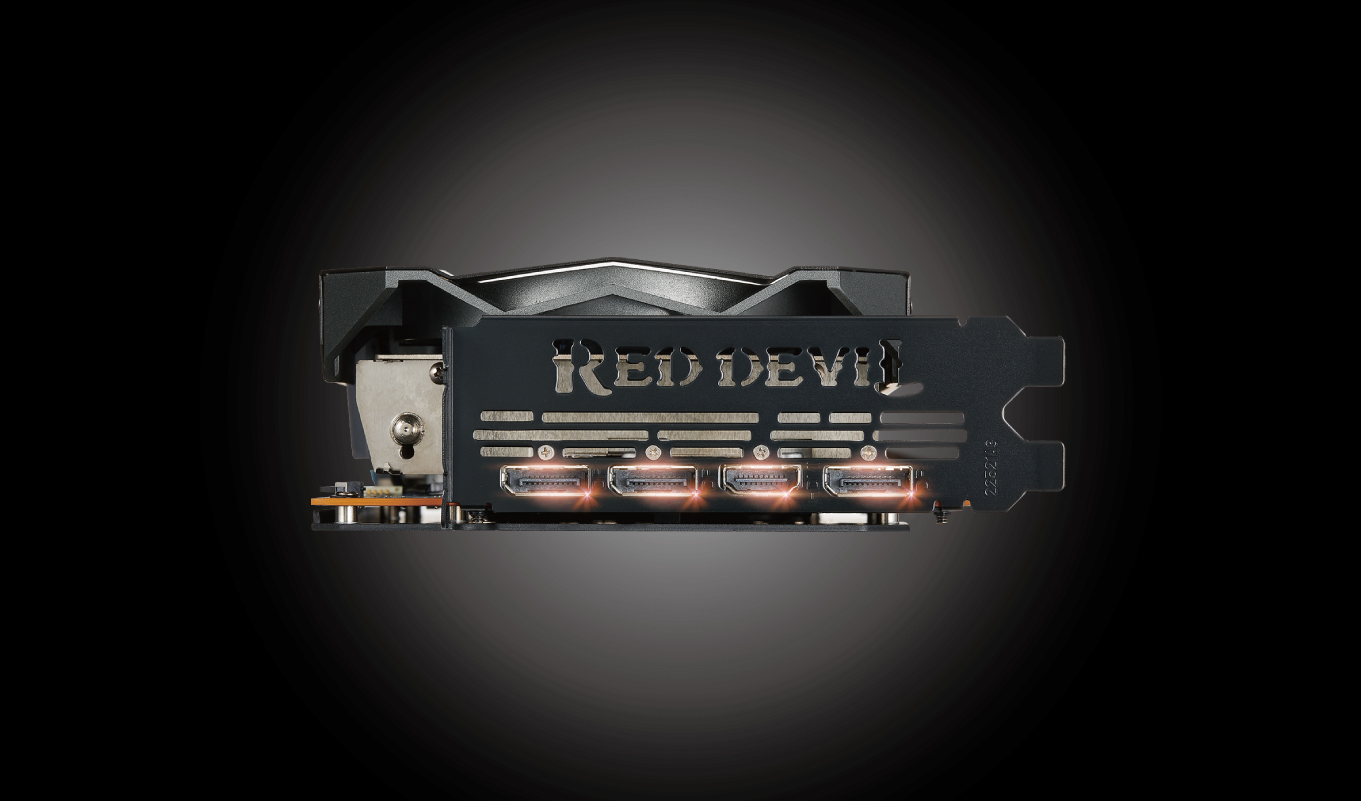 Output LED
No flashlight needed when plugging in the output! LED illuminated ports will easily lead you to the outputs you are looking for.