Prestigio Roadrunner Cube Full HD Dash Cam - Black overview
ALL THE EDGES OF CUBE

The new Prestigio RoadRunner CUBE is a perfect combination of design, functionality and durability. It has all the classical functions of the Prestigio Car Video Recorder and few signature advantages. Full HD resolution, 6 layers lens and wide viewing angles allow it to capture high quality video and clear images. The Wi Fi function enables several tasks to be accomplished – using a smartphone as a screen to review footage or ease of changing settings. The SONY Image Sensor guarantees perfect image processing even in low-light environments. The Prestigio RoadRunner CUBE suits any style due to its contemporary stylish design.

Full HD video
Never worry about the quality of recorded video Full HD definition of Prestigio RoadRunner CUBE camera ensures that every single detail will be visible and you can be confident about your safety on the road. If an accident occurs you will get all the evidence of your innocence.

Built-in Wifi
Pair your Prestigio RoadRunner CUBE with your smartphone via Wi-Fi and increase its possibilities: view, download or delete recorded images and video, update driving information.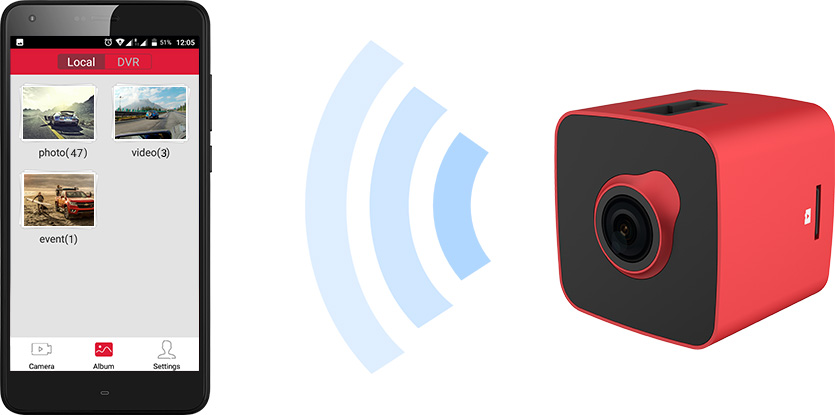 Sony image sensor
Do not worry about the quality of content in a low-light environment. The Sony Sensor provides optimal image quality.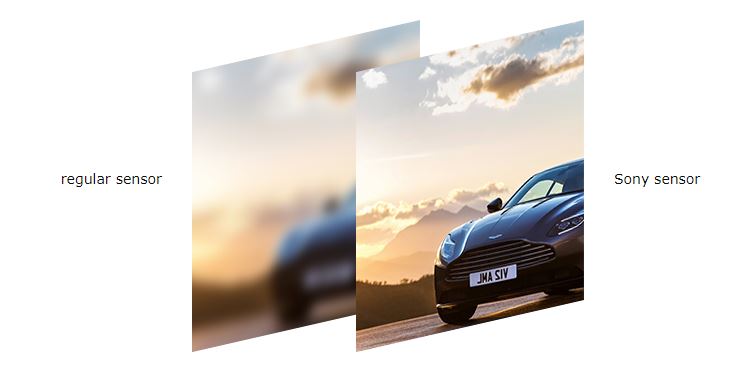 Wide viewing angle
140° wide viewing angle provides an extensive road overview.

Overheating Protection System
Prestigio understands that overheating can damage the battery or the whole device. That is why we implement the standard: At normal room temperature, it is expected that the battery will remain under 50?, and this won't damage the device.

Nice-to-have
The Prestigio RoadRunner CUBE features all the much-loved modes of Prestigio DVRs. Motion detection to economize the storage, cycling recording guarantees that you will never face the problem of full storage on your device, and a G-sensor detects and protects the accident file from cyclic rewriting.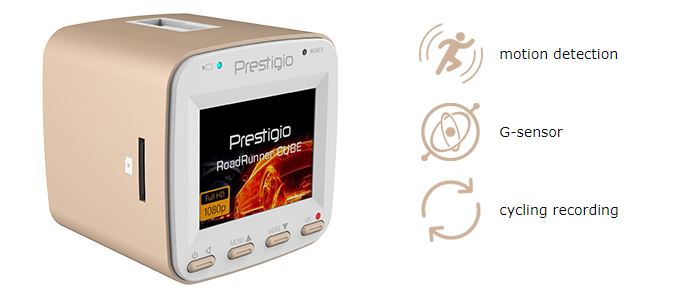 Dual USB port Charger
The "CUBE" is available with a dual USB car charger. Charge your CUBE DVR with a smartphone or navigator simultaneously.