Thermaltake TOUGHLIQUID Ultra All-In-One 240mm LCD Water Cooler Including 2 x Free TOUGHFAN 12 Radiator Fans overview
2.1 INCH ROTATIONAL LCD DISPLAY
A 2.1 Inch Rotational LCS Display that presents real-time information and even play JPG and GIF files with 480*480 resolution, bringing great visual aesthetics and highly customizable functions to your All-in-One cooler.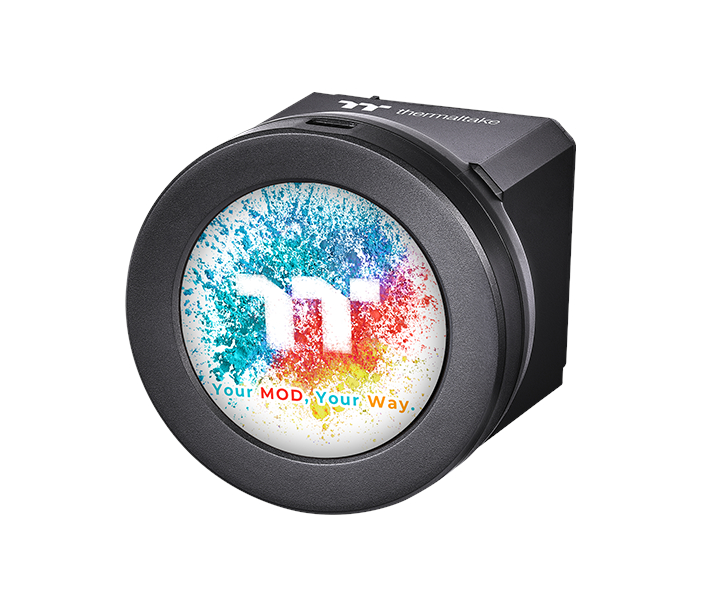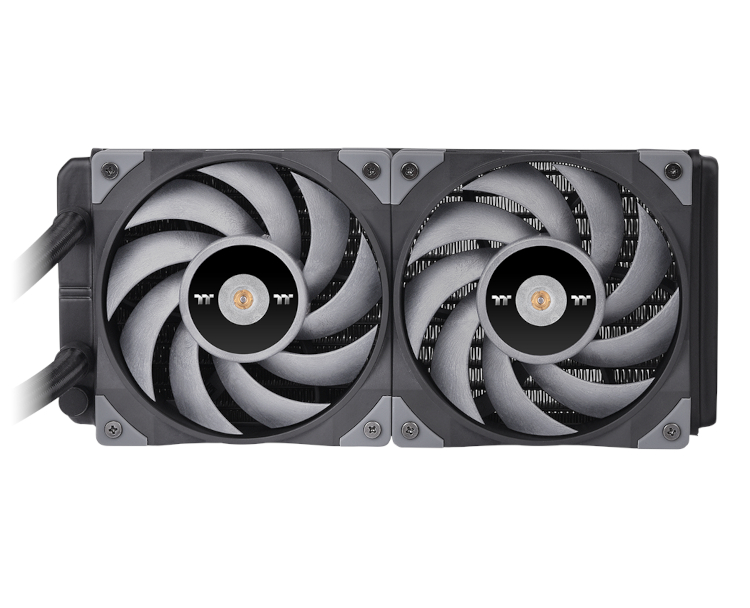 TOUGHFAN 12 TURBO EQUIPPED
Equipped with two TOUGHFAN 12 Turbo fans, the TOUGHLIQUID Ultra 240 boosts the fan speed up to 2500 RPM, ensuring the best cooling results whether you're working or gaming.
HIGH PERFORMANCE COLD PLATE
The high-performance copper base plate accelerates heat conductivity. The high-quality and reliable pump enables maximum water circulation, keeping the copper plate continuously cool. The low evaporation tube effectively decreases the loss of coolant; therefore, no refill is required.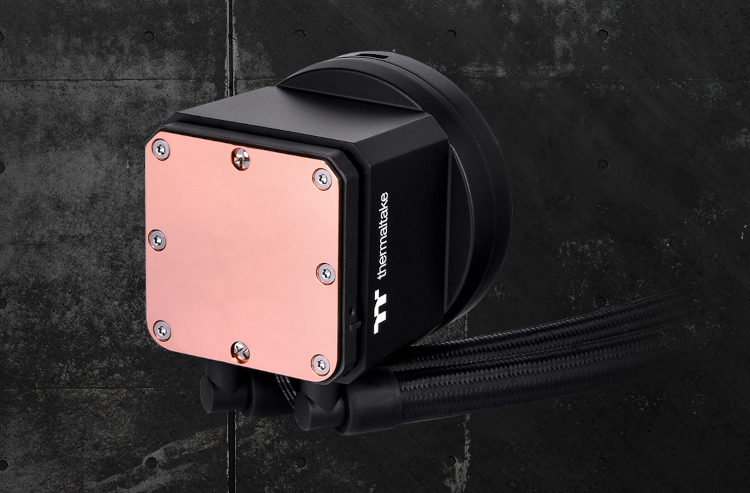 FULLY CUSTOMIZABLE WITH TT RGB PLUS 2.0
Monitor frequency and real-time temperature directly from our 2.1 inch LCD Display, and upload any image or GIF file to add extra flair with the TT RGB Plus 2.0 software.
2 FREE TOUGHFAN 12 RADIATOR FANS
Each purchase includes 2 high performance TOUGHFAN 12 radiator fans for no extra cost.