Thermaltake View 27 Snow Edition Gull-Wing Curved Window MId-Tower Case overview
2 x Vertical Expansion Slots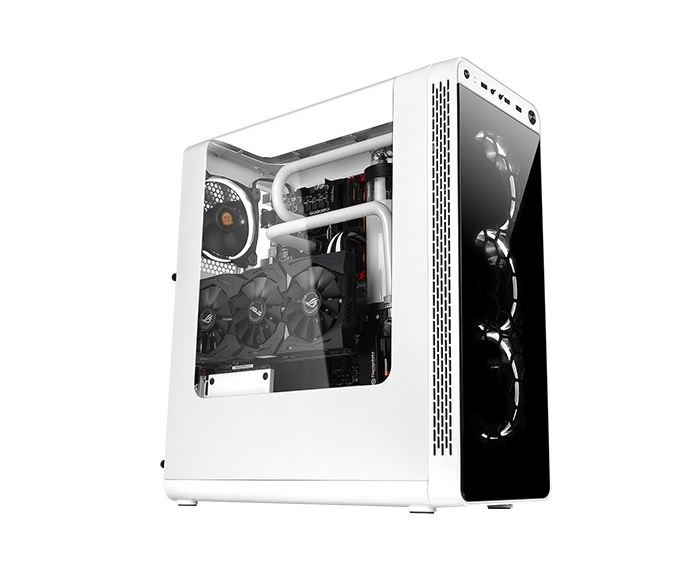 Game in a new perspective with the Thermaltake View 27 Snow Edition Mid-Tower Gaming Chassis. Featuring a transparent gull-wing window panel and four pre-installed 120mm Riing LED White fans, three at the front side and one at the rear, the View 27 Snow Edition delivers a gorgeous view with advanced floating GPU mounting system and exceptional ventilation performance, plus the built-in full length power supply cover gives a steam-lined look. See the vision of next generation gaming chassis with the Thermaltake View 27 Snow Edition.
Gull-Wing Window Design
The enlarged window panel with wraparound design advances the View 27 Snow Edition visual presentation and permits users to show off their dedication and skill set unlike any other cases on the market.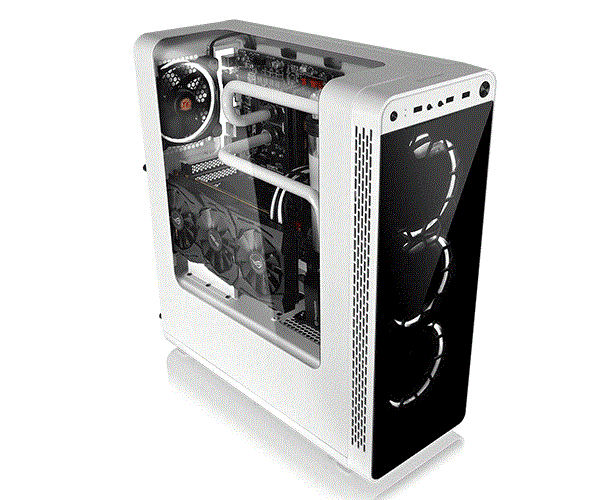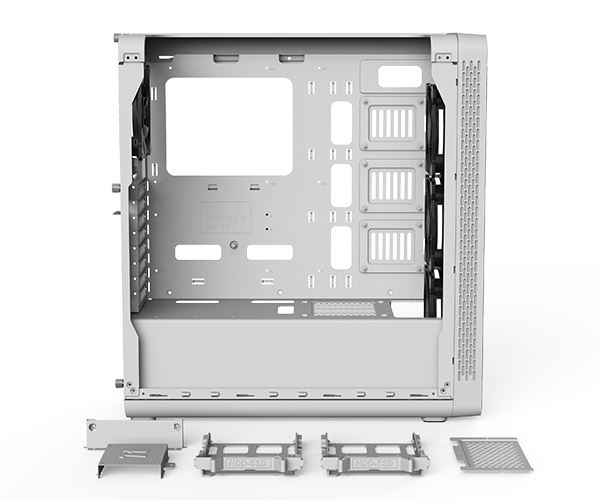 Tool-Free Installation
The innovative 3.5" & 2.5" tool-free drive bay design minimizes the hassles of installation and removal, whilst allowing users to freely interchange the hard-drive cages to suit their particular needs. The dual drive bay concept of "2+4" offers a good ratio for accessories and storage devices. Power cover design is another unique feature of the View 27 Snow Edition. The entire bottom area can be used to reorganize unused cables, which makes for a tidy-looking system.
Superior Hardware Support
The View 27 Snow Edition supports motherboards up to standard ATX, a tower CPU cooler with maximum height 155mm, and a dual expansion slot VGA of up to 410mm in length without front fan. Users can also place the VGA either vertically or horizontally. Moreover, with the modular drive cage design, users can easily mount up to two 3.5"/2.5" or four 2.5" storage devices into the build.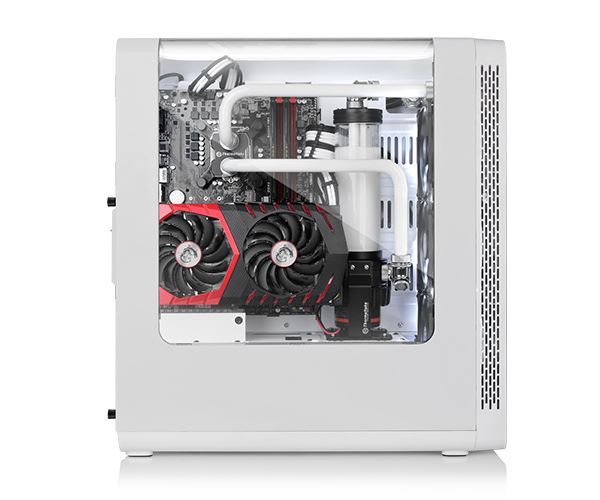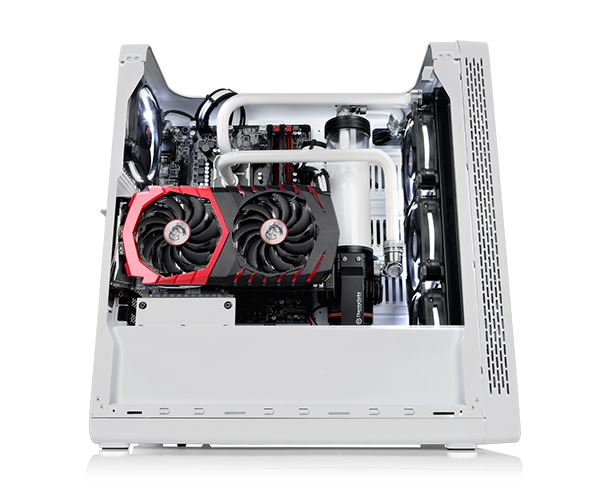 Complete Liquid Cooling Solution
The View 27 Snow Edition has the capability to deliver an outstanding cooling efficiency throughout the entire case. At the front of the case, users can install up to either (3) 120mm fans and a 360mm DIY liquid cooling radiator, or 360mm AIO liquid cooler, with a long graphic card at the same time. Additionally, a 120mm exhaust fan is preinstalled at the rear to optimize system ventilation. To keep the interior dust free, all intake ventilation holes are specially designed with removable dust filters.