AMD EPYC Genoa 9474F, 48 Core 96 Threads, 3.60GHz, 256MB Cache, 360Watts. overview
ADVANCING DATA CENTER PERFORMANCE AND EFFICIENCY
Drive exceptional time-to-results for your business-critical applications with 4th Gen AMD EPYC™ processors. This new generation of AMD EPYC™ features the world's highest-performing x86 processor and enables low TCO across a wide range of workloads and industries. It also delivers leadership energy efficiency to help you achieve corporate sustainability goals, as well as state-of-the-art security features to help keep your critical data protected. Built on "Zen 4" architecture and supported by a broad ecosystem of solutions, 4th Gen AMD EPYC™ is optimised for general-purpose workloads spanning from the enterprise to the cloud.
**Please note images have been used for illustrative purposes, please refer to product photos.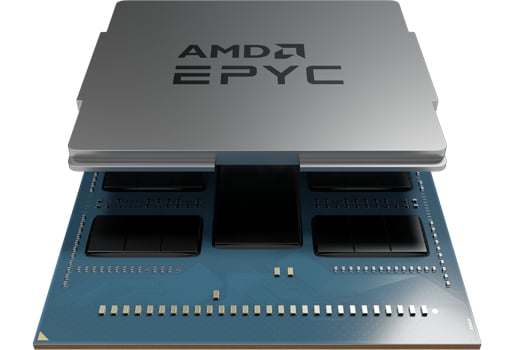 POWERED BY ZEN4
AMD EPYC™ 9004 Series processors include up to 96 "Zen 4" microarchitecture-based cores, built on 5nm process technology. "Zen 4" enables leadership memory bandwidth and capacity with 12 DDR5 channels, as well as next-gen I/O with PCIe® 5.0 and memory expansion with CXL™.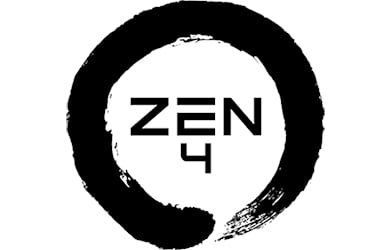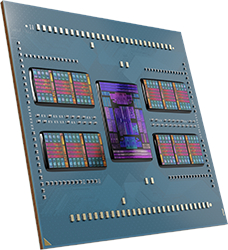 AMD INFINITY ARCHITECTURE
The heart of the AMD Infinity Architecture is a leadership interconnect that supports extraordinary levels of scale at every layer. Components communicate using AMD Infinity Fabric™ technology—a connection that is used within cores, between cores, and with off-chip components—to connect 'Zen 4' processor cores, memory, PCIe® Gen 5 I/O, and security mechanisms. As a result, the architecture delivers breakthrough performance and efficiency to deliver on the promise of next-generation computing.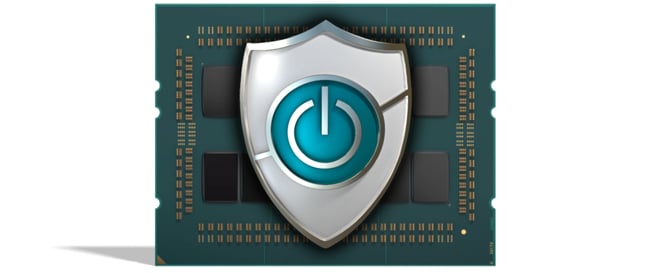 ENABLING SOFTWARE BOOTS WITHOUT CORRUPTION
AMD EPYC processor's secure root of trust is designed to validate the initial BIOS software boots without corruption. In virtualized environments, you can cryptographically check that your entire software stack is booted without corruption on a cloud server or services you choose.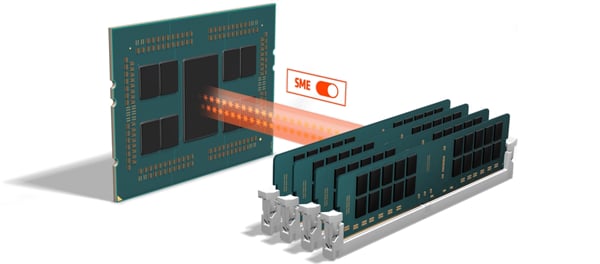 RESTRICT INTERNAL VULNERABILITIES
With encrypted memory, attacks on the integrity of main memory (such as cold-boot attacks) are inhibited because any data obtained is encrypted. High-performance encryption engines integrated into the memory channels help speed performance. All of this is accomplished without modifications to your application software.
Meet 4th Gen AMD EPYC™ Server Processors