ASRock X570 Phantom Gaming X AMD X570 Chipset (Socket AM4) ATX Motherboard overview
XXL ALUMINIUM HEATSINK
ASRock Super Alloy motherboards feature extra large aluminum alloy heat sinks that effectively take away heat from the MOSFET and chipset so that your whole system may perform more stable.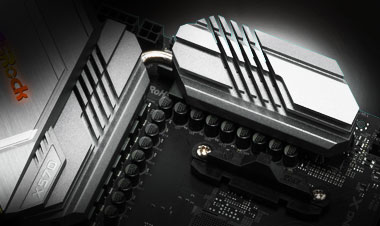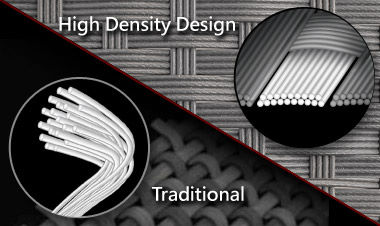 HIGH DENSITY GLASS FABRIC PCB
ASRock Super Alloy motherboards feature a high density glass fabric PCB design that reduces the gaps between the PCB layers to protect the motherboard against electrical shorts caused by humidity.
PREMIUM 60A POWER CHOKE
Compared to traditional chokes, ASRock's premium 60A power chokes effectively make the saturation current up to three times better, thus providing enhanced and improved Vcore voltage to the motherboard.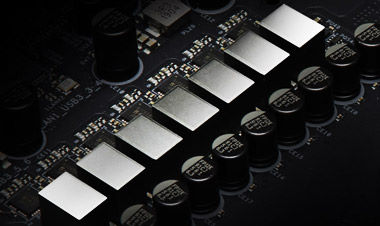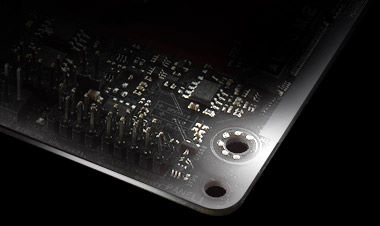 MATTE BLACK PCB
Pure black PCB appearance. The new Matte Black and copper colour scheme represents rock-solid quality and gives the motherboard a more mysterious touch.
Dr. MOS
Dr.MOS is the integrated power stage solution which is optimized for synchronous buck-set down voltage applications! Intelligently delivering higher current and driving up to 50A continuous current for each phase, thus providing improved thermal result and superior performance.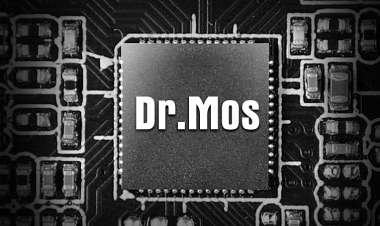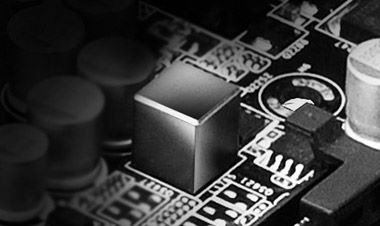 PREMIUM MEMORY ALLOY CHOKE
Specifically designed for memory power delivery, these new alloy chokes feature a highly magnetic and heat resistant design, thus delivering more stable and reliable power to the motherboard and memory modules.
COMBO CAPS
A combination of 820uF and 100uF capacitors. Together these capacitors provide clearer, efficient and more responsive CPU Vcore power, and overclockers may achieve higher scores.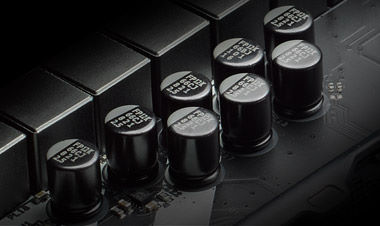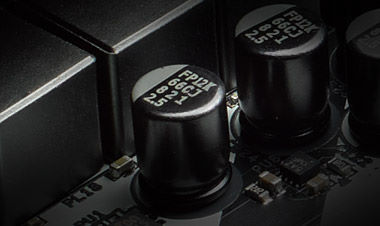 NICHICON 12K BLACK CAPS
Supreme 12K black capacitors with lifespans of at least 12,000 hours. Compared to other counterparts on high-end motherboards that merely have lifespans of around 10,000 hours, ASRock applied Nichicon 12K Black Caps that offer 20% longer lifespans and provide more stability and reliability.
I/O ARMOR
A new designed protective cover for all of the crucial parts near the motherboard's rear I/O, so that they won't easily be damaged by static electricity.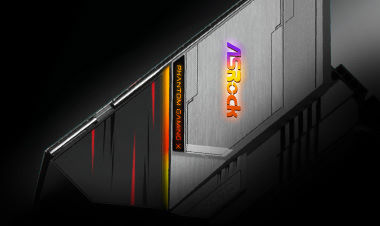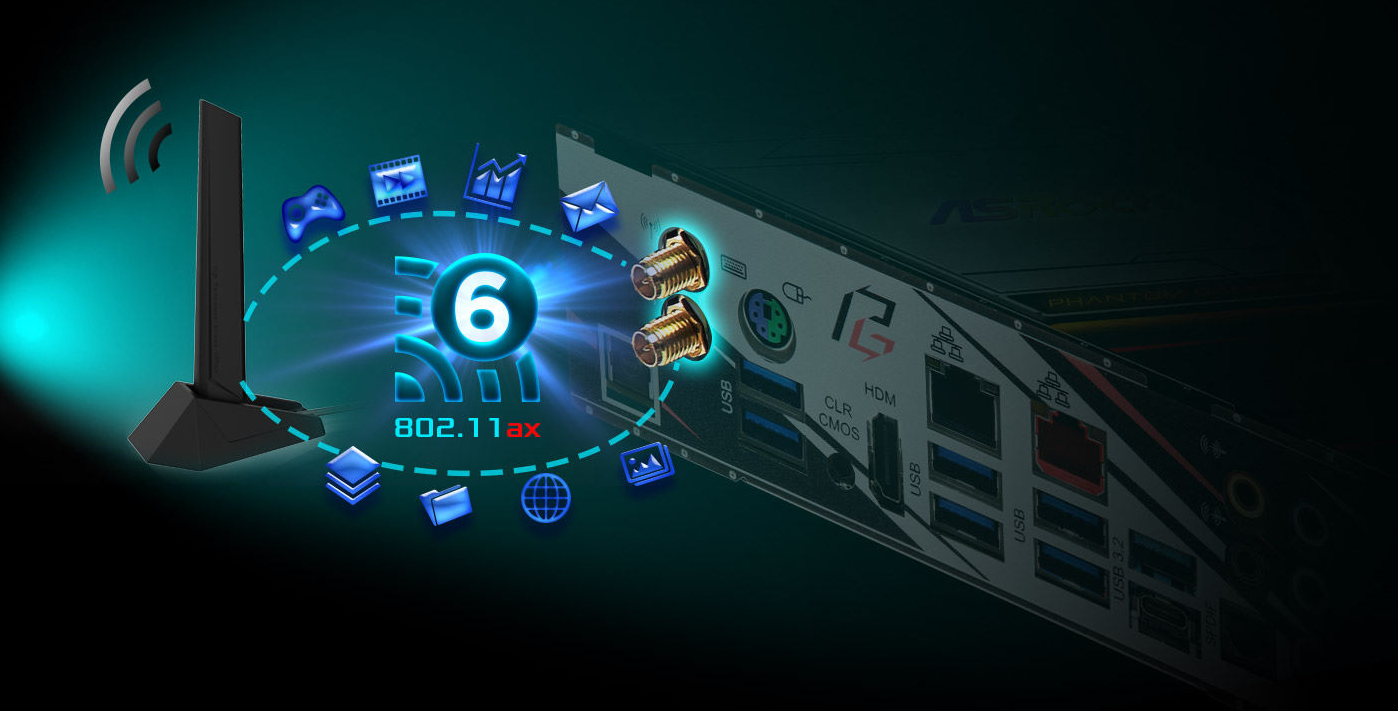 INTEL® WIFI 6
Welcome to the new Wi-Fi standard! ASRock's motherboard equipped with next generation Intel® Wi-Fi 6 802.11ax adapter. The speed will be working up to 2.4Gbps and it will also natively operate with both 2.4Ghz and 5Ghz simultaneously. Significant improvement in bi-directional MU-MIMO support is another attractive feature as well.
PHANTOM GAMING 2.5Gb LAN
The intelligent Phantom Gaming 2.5Gb/s LAN platform is built for maximum networking performance for the demanding requirements of home networking, content creators, online gamers and high-quality streaming media. Boost networking performance up to 2.5X the bandwidth compared to the standard gigabit Ethernet, you'll enjoy the faster and uncompromised connectivity experience for gaming, file transfers and backups.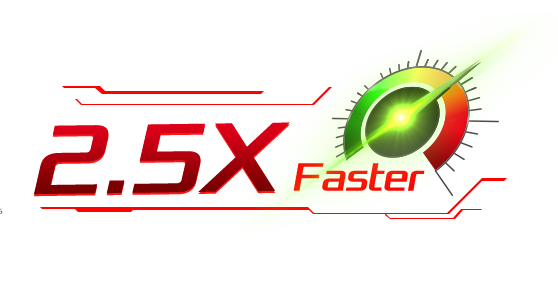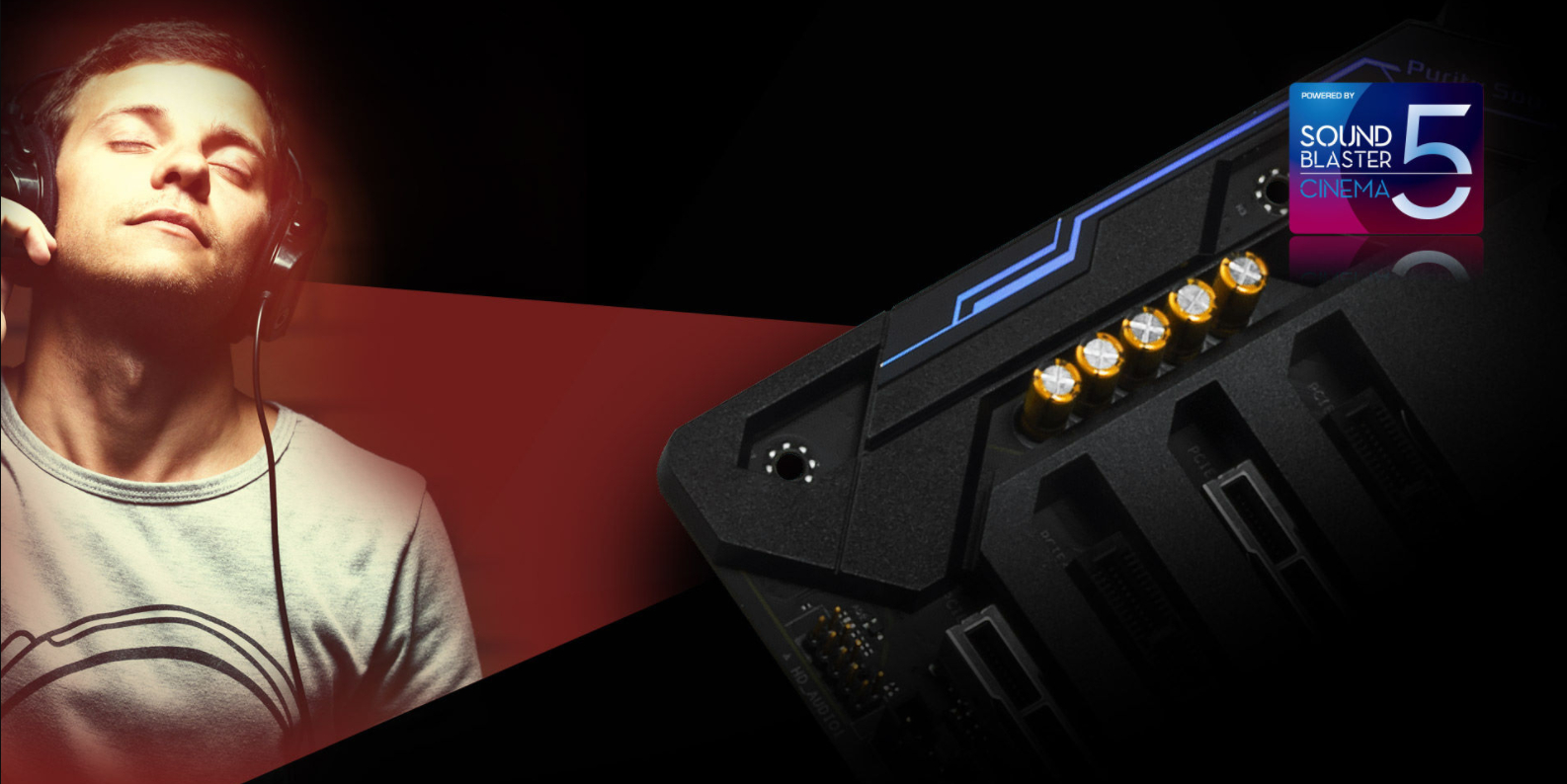 CREATIVE SOUND BLASTER CINEMA
A new world of cinematic audio that delivers unprecedented levels of audio realism, dynamics and punch to gaming sound. Whether you're gaming or watching a movie, Reality 3D technology lets you enable 5.1/7.1 surround sound for an additional layer of transience to your listening experience even with just a pair of headphones or stereo speakers.
BIOS FLASHBACK
Get the most convenient BIOS flashing with just a simple click. Users can easily achieve the latest BIOS support with a USB and power supply, No CPU, RAM or other components required.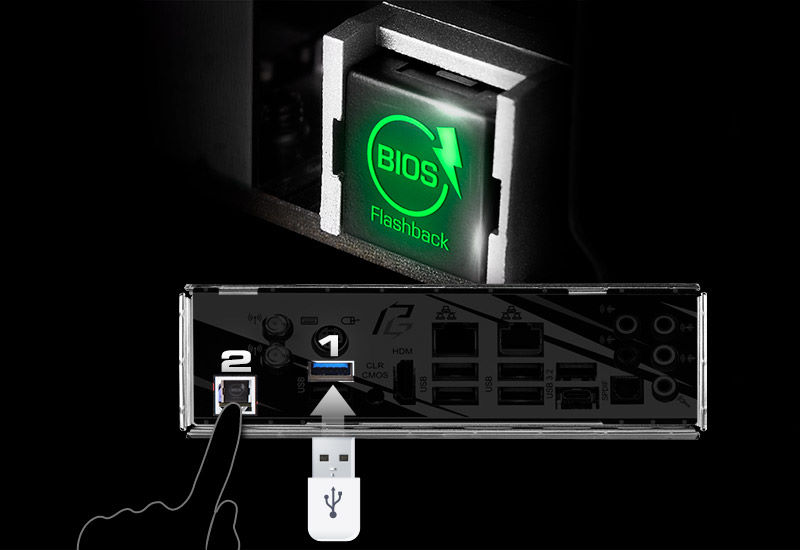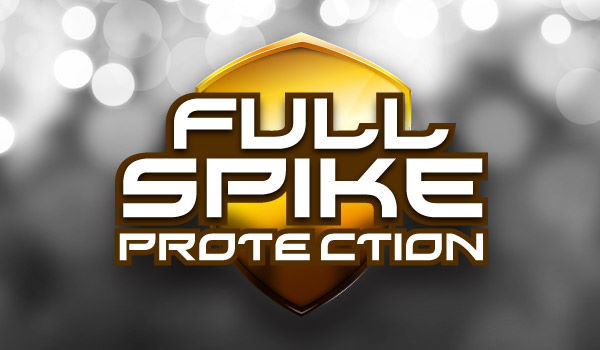 FULL SPIKE PROTECTION
Some sensitive digital components on the motherboard are vulnerable to power surges, the excessive current may cause your system to malfunction immediately. ASRock Full Spike Protection includes various technologies to prevent your motherboard's components from being damaged by these unexpected voltage spikes.
PCIE GEN4 WITH STEEL SLOT
The next generation PCI Express 4.0 is capable of performing twice the speed compared to previous 3rd generation. ASRock's exclusive Steel Slot with extra anchor points are revolutionary, added to ensure signal stability and also making sure heavy graphics cards secure into the PCI-E slot safely.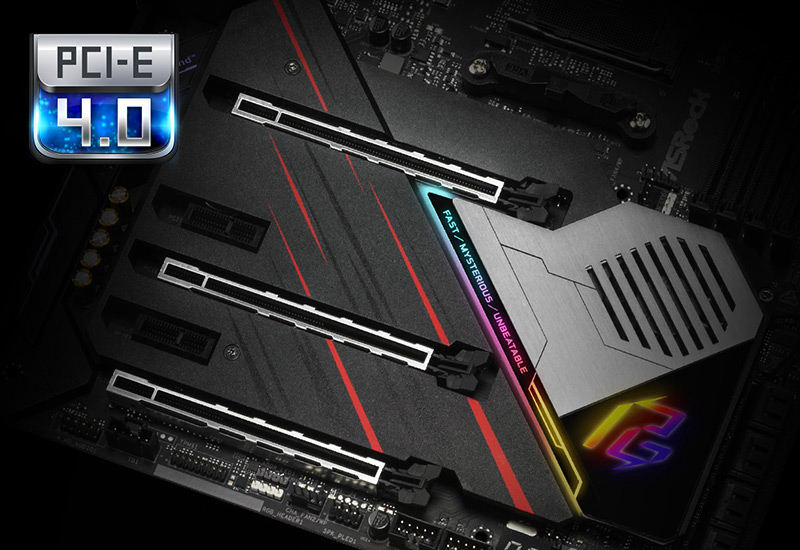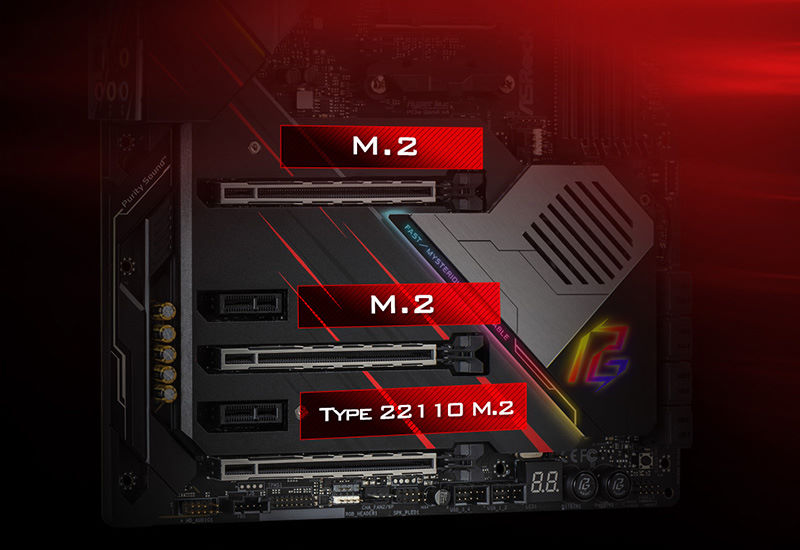 TRIPLE HYPER M.2 FOR SSD
Forged with aluminum alloy heatsink top cover that effectively improves heat dissipation. Underneath is the next generation PCI Express 4.0 Hyper M.2 Socket, with twice the transfer speed of the previous 3rd Generation.
RULE YOUR OWN LIGHTING WAY - POLYCHROME RGB
This motherboard features onboard RGB headers and an addressable RGB header that allows the motherboard to be connected to compatible LED devices such as RGB LED strips, CPU fans, coolers, chassis and so on. Users may also synchronize RGB LED devices across the Polychrome RGB Sync-certified accessories to create their own unique lighting effects.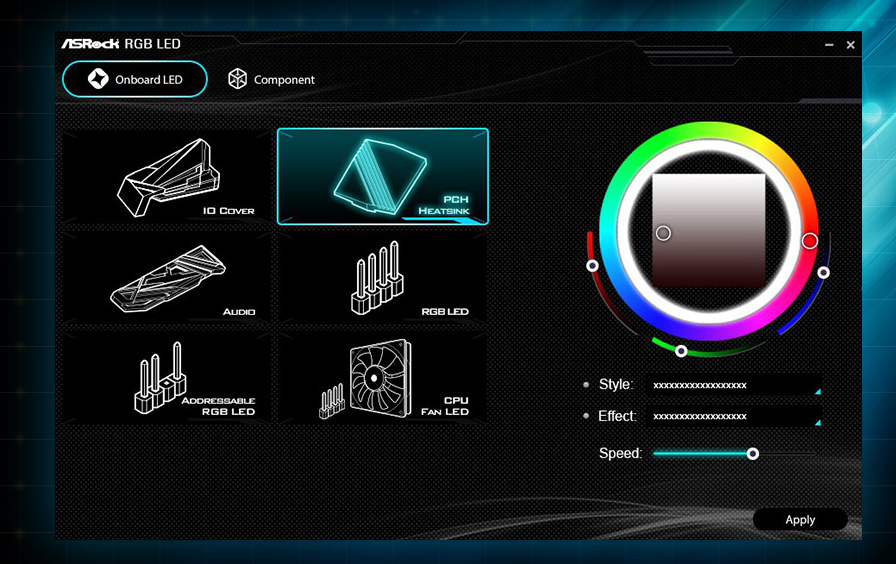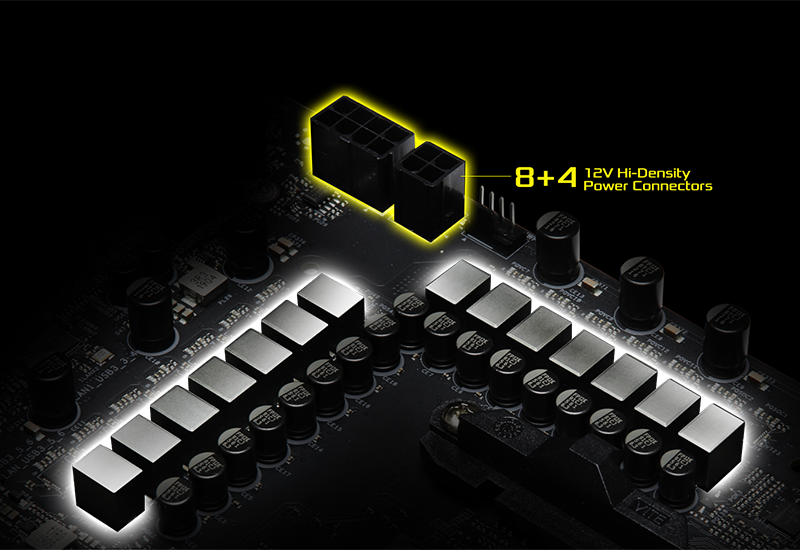 14 PHASE DIGITAL POWER DESIGN
ASRock X570 Phantom Gaming X features a 14 Phase Digital power phase design using sturdy components for completely smooth power delivery to the CPU. Plus, it offers unmatched overclocking capabilities and enhanced performance with the lowest temperature for advanced gamers as well.
EBR FAN
The longer lifespan EBR bearing fan have been used to ensure the best durability. EBR bearing fans have a lifespan up to 50,000 hours, equivalent to 5.7 years of working under full speed.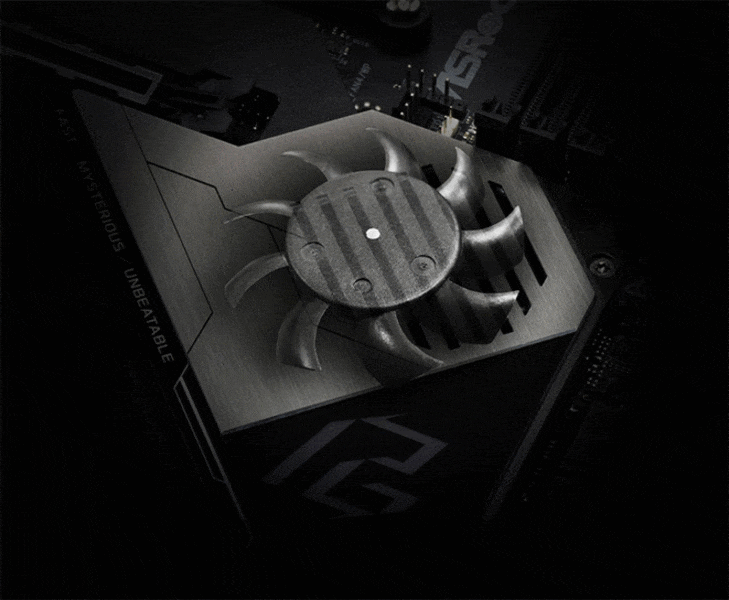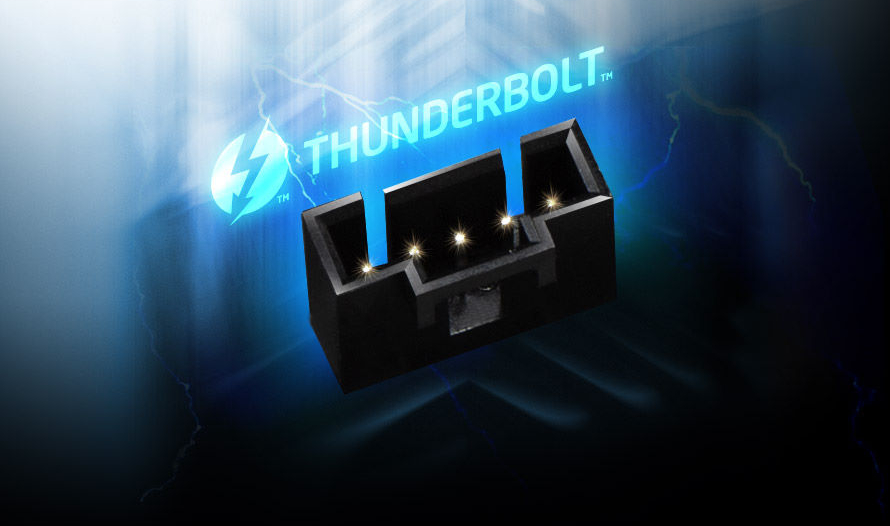 THUNDERBOLT 3 AIC HEADER
Thunderbolt 3 is no longer limited to a certain chipset, ASRock is the first motherboard manufacturer to implement Thunderbolt 3 technology onto AMD X570 motherboards. All you need is a Thunderbolt 3 AIC R2.0 card!
AMD STOREMI TECHNOLOGY
A powerful tool that combines the speed of your SSD with the capacity of your hard disk into a single, fast, easy-to-manage drive, AMD StoreMI technology "combines" these two types of storage into a single drive and automatically moves the data you access the most to the SSD, so you get the best of both worlds.