ASUS GeForce RTX 2080 Ti Turbo 11GB GDDR6 Graphics Card overview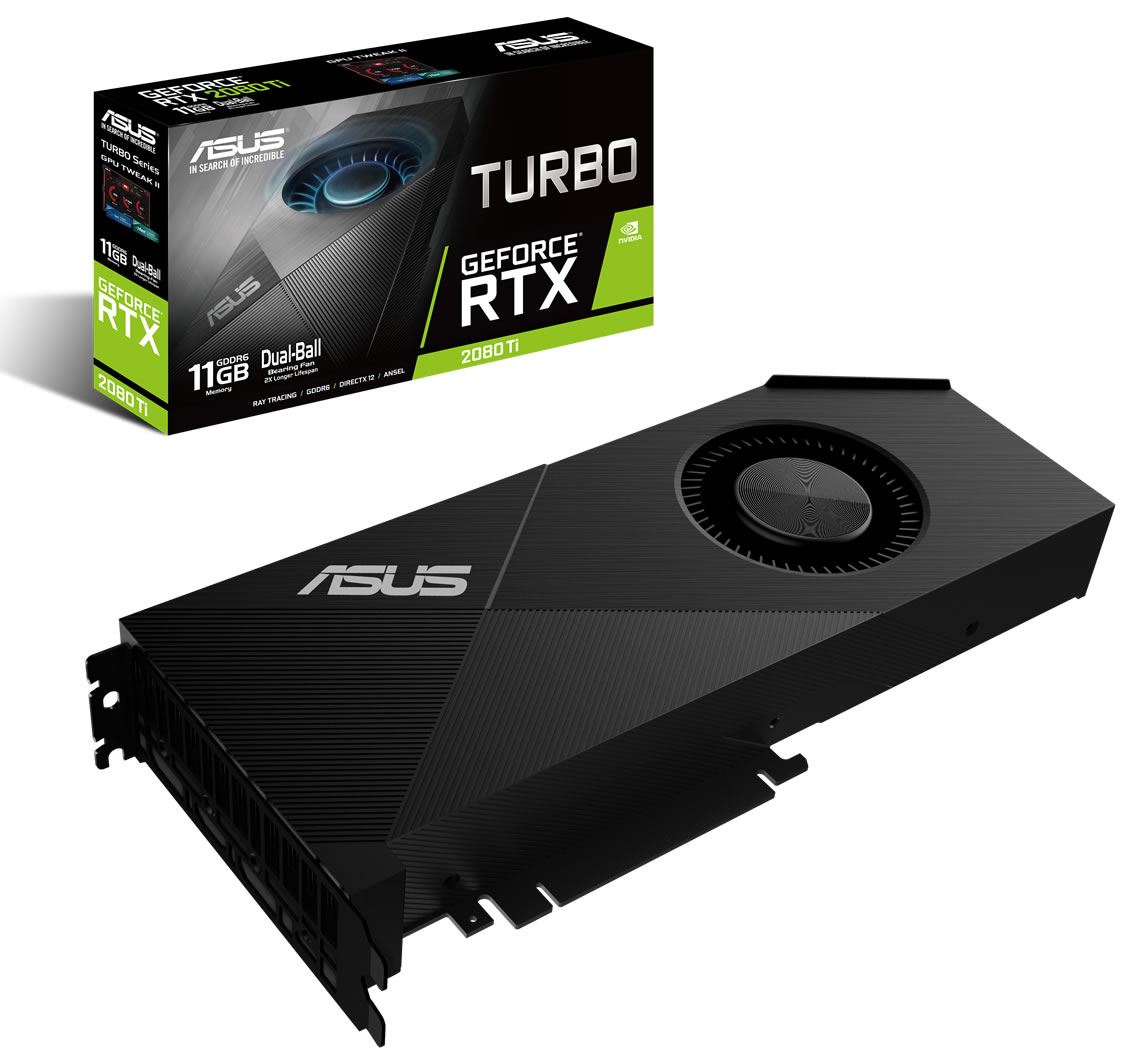 ASUS GeForce RTX 2080 Ti Turbo 11GB GDDR6 Graphics Card
REAL-TIME RAY TRACING IN GAMES
Ray tracing is the definitive solution for lifelike lighting, reflections and shadows, offering a level of realism far beyond what's possible using tradition rendering techniques. NVIDA Turing is the first GPU capable of real-time ray tracing.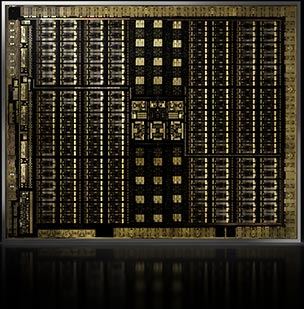 NVIDIA TURING ARCHITECTURE
This revolutionary architecture, combine3d with our all-new GeForce RTX platform, fuse together real-time ray tracing, artificial intelligence and programmable shading. You've never created and enjoyed games like this before.
UP TO
6X
FASTER PERFORMANCE
REAL-TIME
RAY TRACING
IN GAMES
POWERFUL
AI
ENHANCED GRAPHICS
Blow them away
The ASUS Turbo GeForce® RTX 2080 Ti is designed from the ground up for systems with multiple GPUs or other airflow restricting scenarios by incorporating a host of subtle design optimizations that improve airflow through the shroud and increase reliability. Grasp the reins of the most powerful graphics platform ever.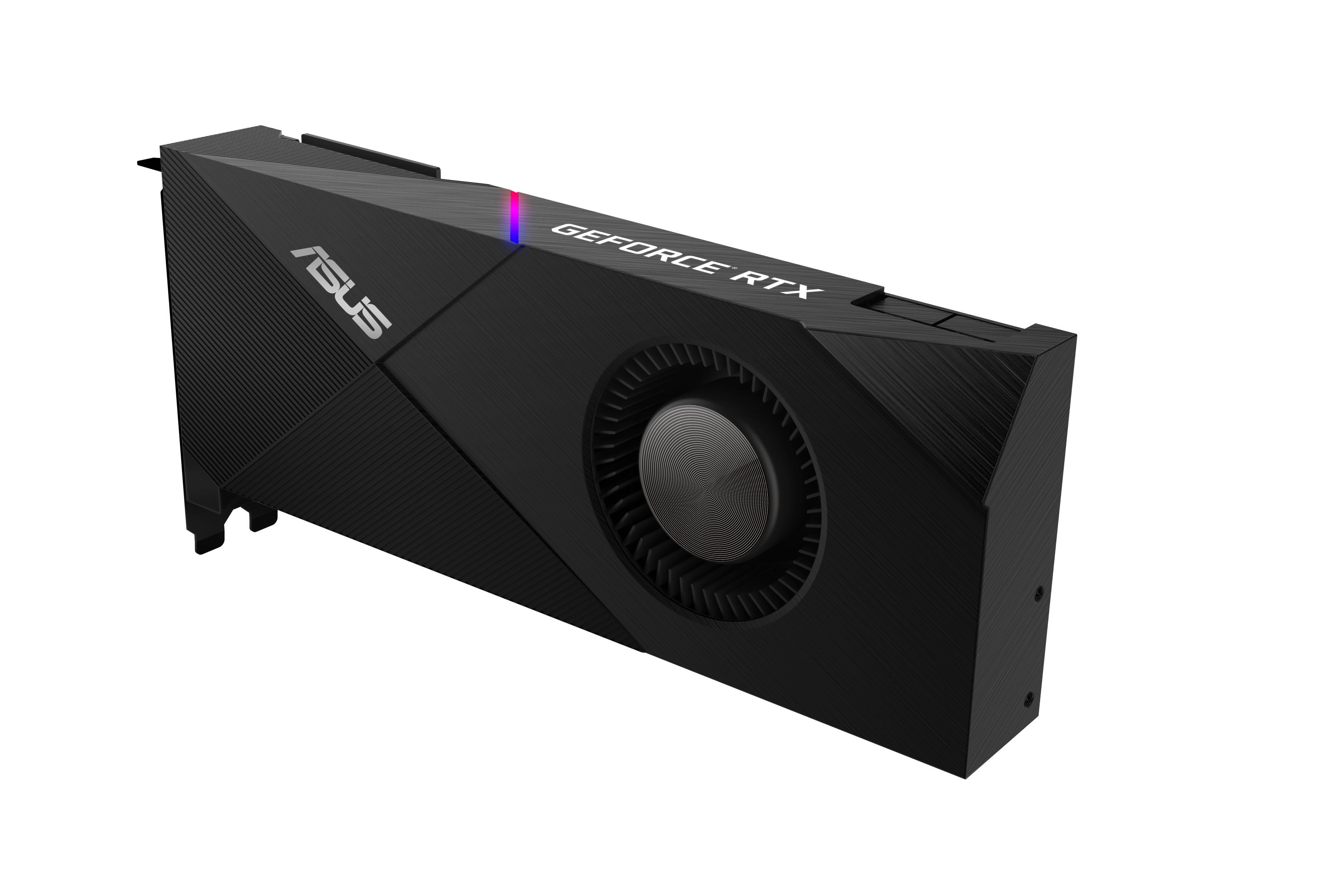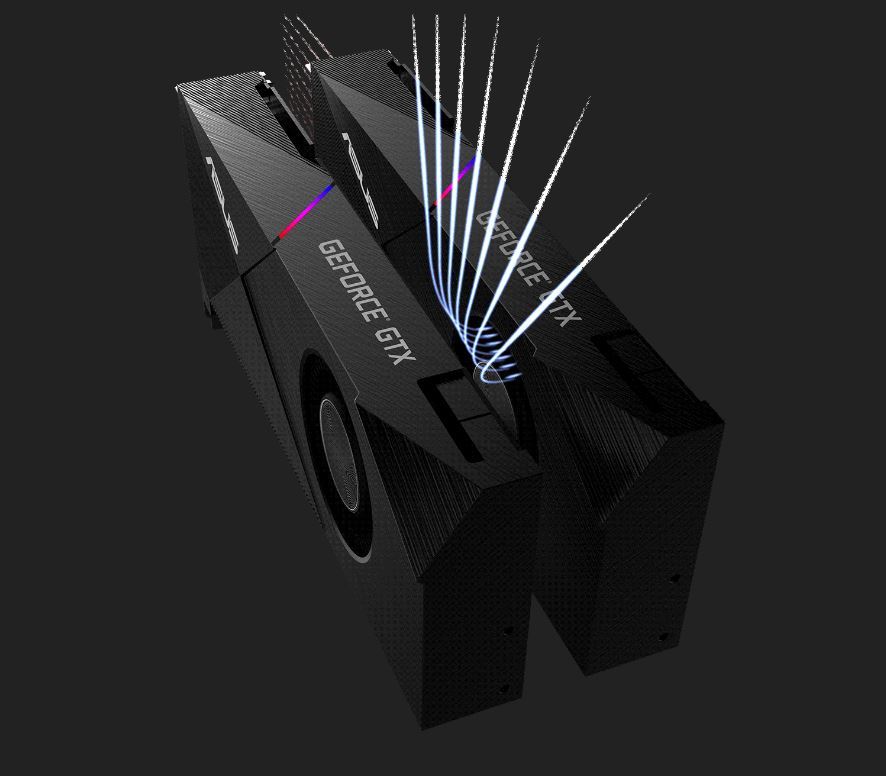 Redesigned Shroud
The Turbo GeForce® RTX 2080 Ti features a new shroud that's designed to look sharp while optimizing cooling on several fronts. Parts of the shroud surrounding the fan intake have been raised to create a buffer between other cards in SLI setups and space-restricted chassis. This physical buffer is paired with an angled shroud surface that funnels cool air to a large 80mm fan to ensure Turing™'s thermals remain under control in any scenario.
Dual-ball Bearing Fan
The Turbo GeForce® RTX 2080 Ti features an 80mm dual-ball bearing fan that is quiet, efficient, and lasts twice as long as sleeve-bearing designs. To further increase reliability, we designed the fan to be IP5X dust resistant, which means dust won't be able to damage its internal components.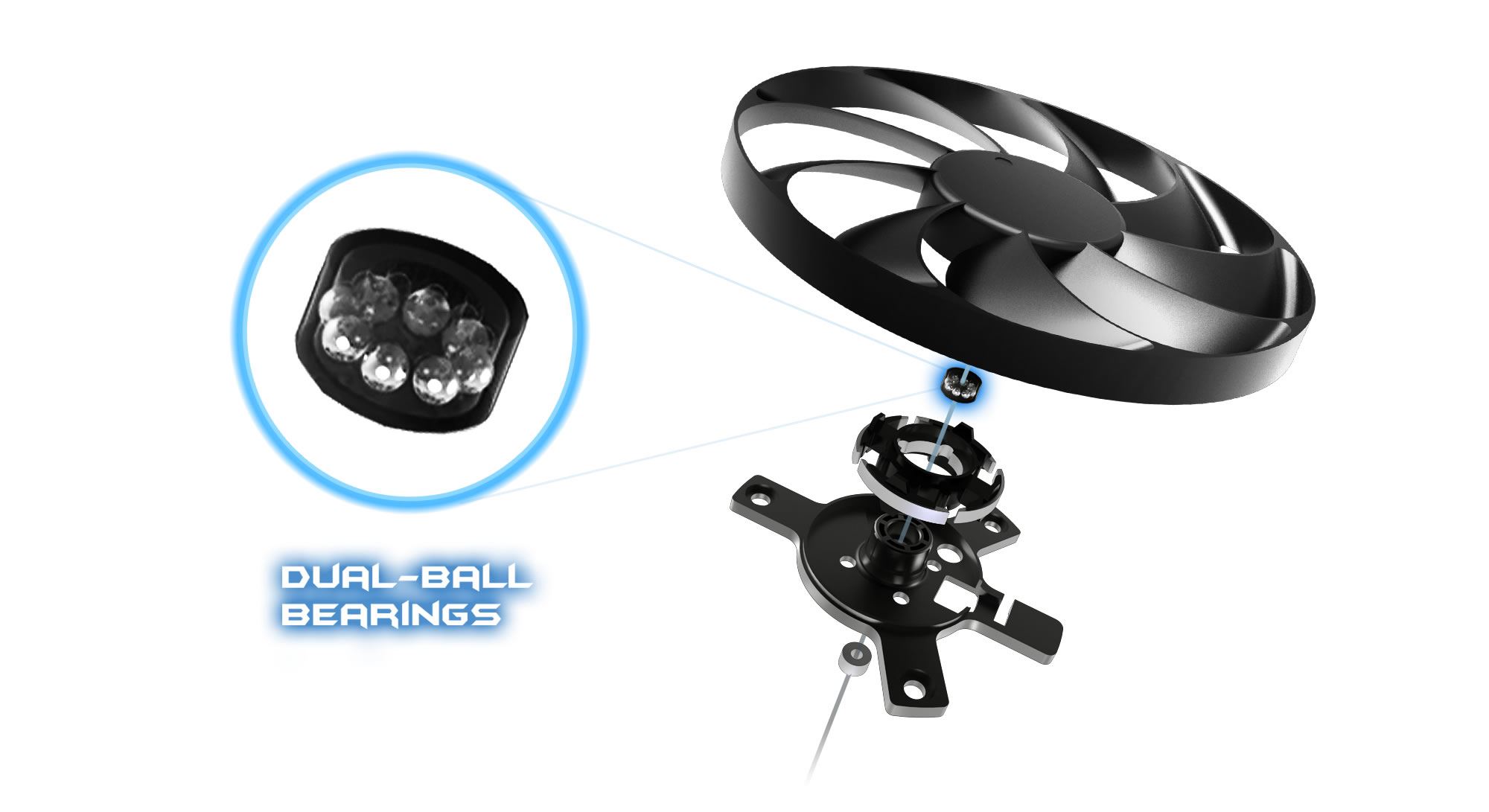 NVIDIA® G-SYNC™ Technology
The Turbo GeForce® RTX 2080 Ti features NVIDIA® G-SYNC™ display technology for the smoothest and fastest gaming imaginable, eliminating screen tearing and minimizing display stutter and input lag. Enjoy the latest first-person shooters, sports and action-adventure games at super-fast frame rates, even at the highest graphics settings!
GPU Tweak II
The ASUS GPU Tweak II utility takes graphics card performance tuning and to the next level. It allows you to tweak critical parameters including GPU core clocks, memory frequency, voltage settings, and more with the option to monitor everything in real-time through a customizable on-screen display. From fine-grain performance tuning to advanced fan control, GPU Tweak II has all the tools you need to get the most out of your graphics card.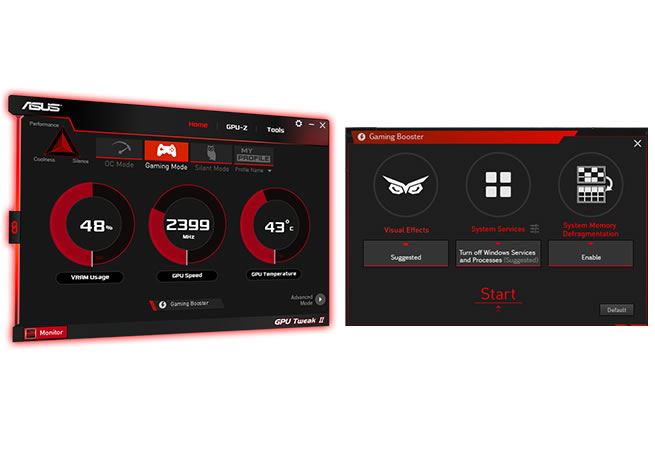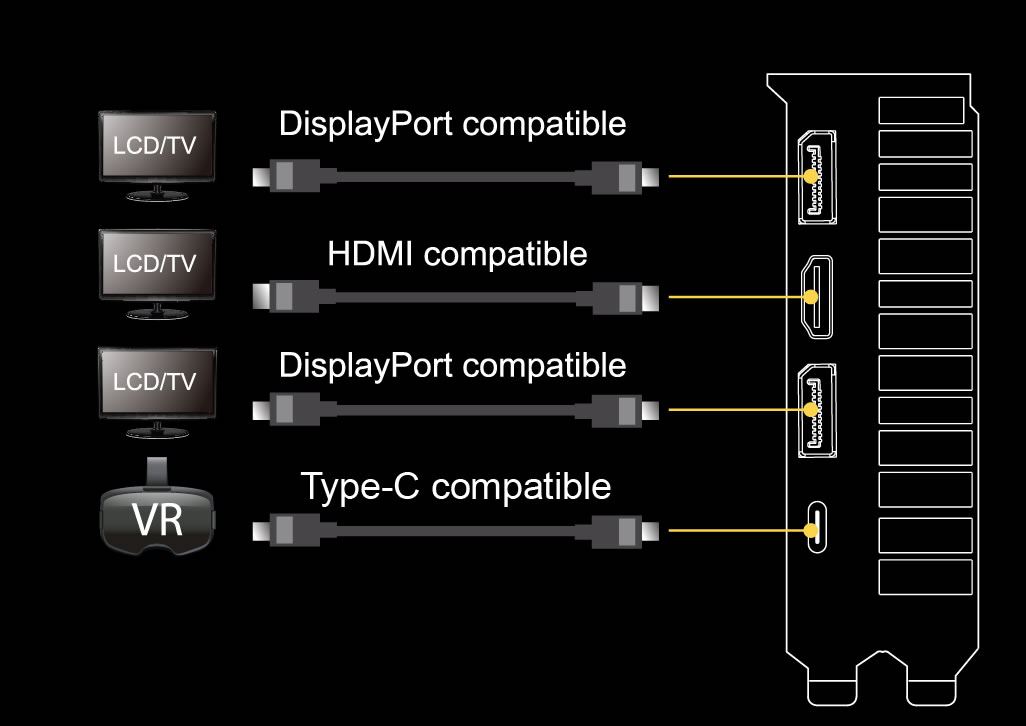 Virtual Reality
By combining advanced VR rendering, real-time ray tracing, and AI, the Turbo GeForce® RTX 2080 Ti will take VR to a new level of realism. Cable management is much improved with VirtualLink, which utilizes an Alternate Mode of USB Type-C™ to provide a quick, single-cable connection for next-generation VR headsets.
Subtle Lightning
The shroud features a subtle illuminated strip, adding a professionally styled accent to your build.