Asus ROG Maximus XI Apex Z390 Chipset LGA 1151 ATX Motherboard overview
Power and Finesse
With hardware-level overclocking controls, enhanced memory support, extensive cooling options, Maximus XI Apex is designed to push through every performance limit. The board even includes AI smarts that provide automated CPU overclocking for newcomers and quick tuning information for experts.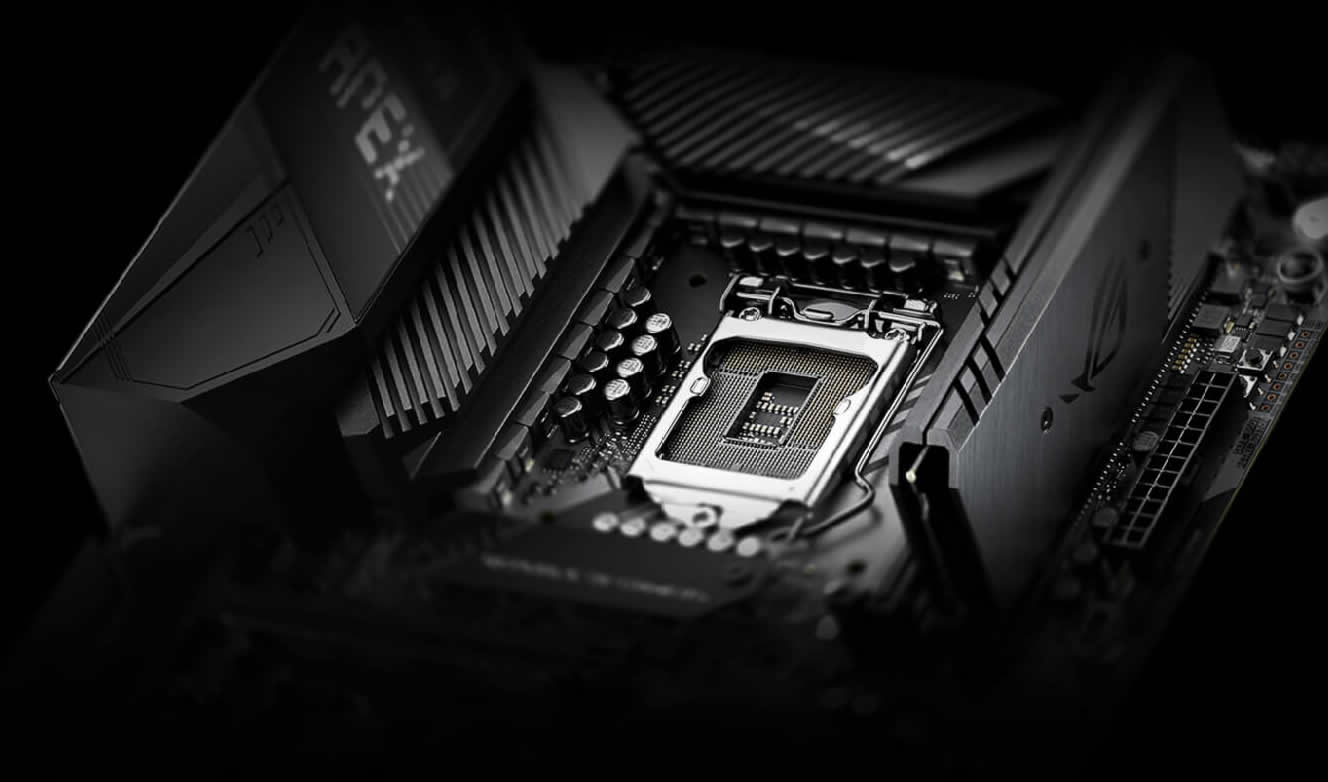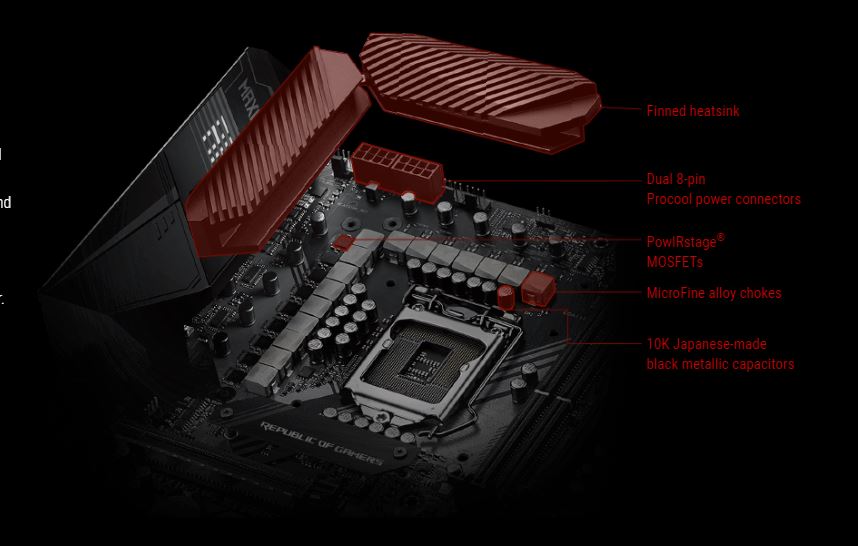 BUILT FOR OVERCLOCKING
By default, all of Coffee Lake's major bus frequencies are derived from the same reference clock, limiting the control and flexibility needed to harness the full overclocking potential of the platform. ROG Maximus XI Apex features a dedicated onboard clock generator that supplies dynamic reference clocks to the CPU cores and major subdomains, giving you the freedom to coax every MHz of headroom from the system.
DDR4 4800MHZ+
With Maximus XI Apex, our engineers adopted a two-slot memory design to enable a shorter trace layout for tighter control over impedance and reduce signal interference. This is teamed with ASUS OptiMem II to preserve memory signal integrity by routing traces and vias to the optimal PCB layer. Together, the enhancements provide more headroom for overclocking and improved stability, allowing Apex to achieve memory speeds of DDR4-4800MHz and beyond.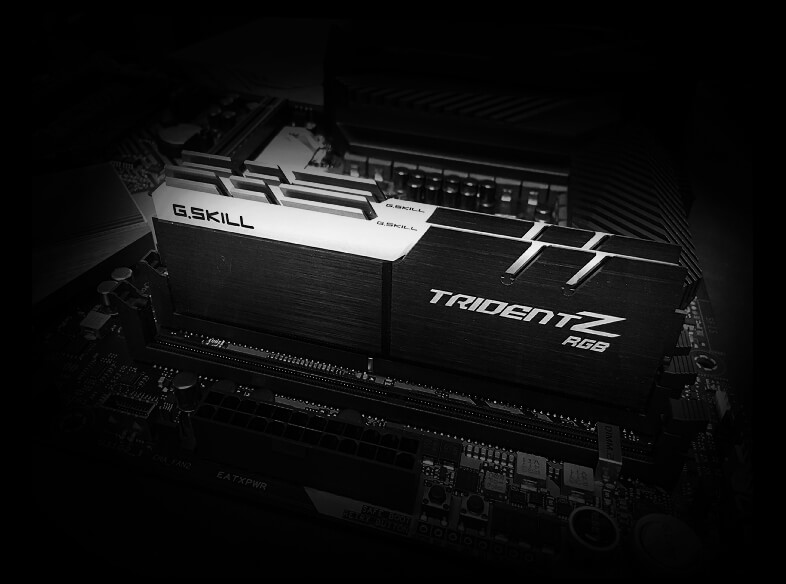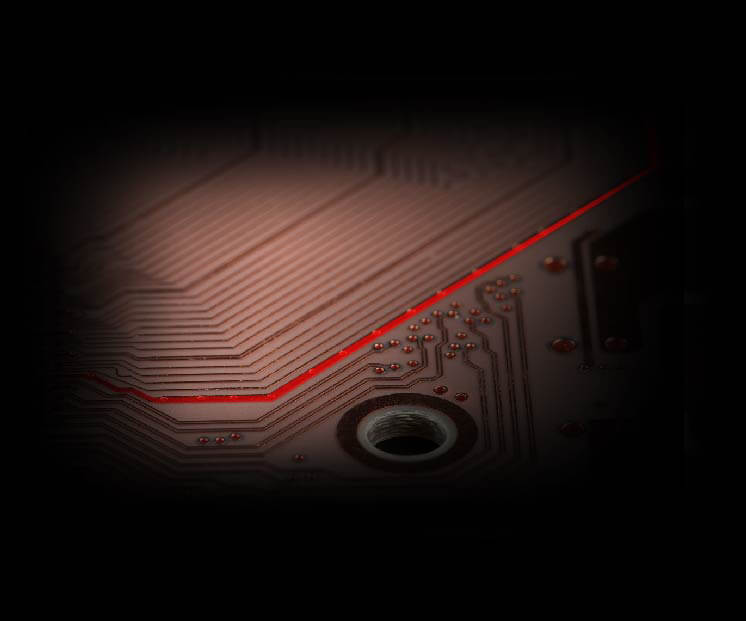 OPTIMEM II
To provide Intel's latest CPUs unfettered access to memory bandwidth, we've reimagined motherboard trace routing from the ground up. Our OptiMem II tech carefully maps memory signal pathways across different PCB layers to reduce vias and also adds shielding zones that significantly reduce crosstalk.
Fan Xpert 4
Enjoy comprehensive control over fans, water pumps and all-in-one (AIO) coolers, via either Fan Expert 4 or our award-winning UEFI. Whether you're cooling with air or water, Auto-Tuning mode intelligently configures all parameters with a single click. There's also an Extreme Quiet mode, which reduces all fan speeds to below the default minimum — keeping your system whisper-quiet when performing light tasks.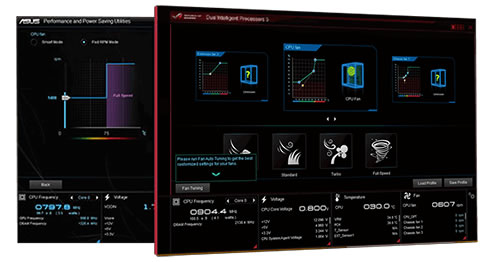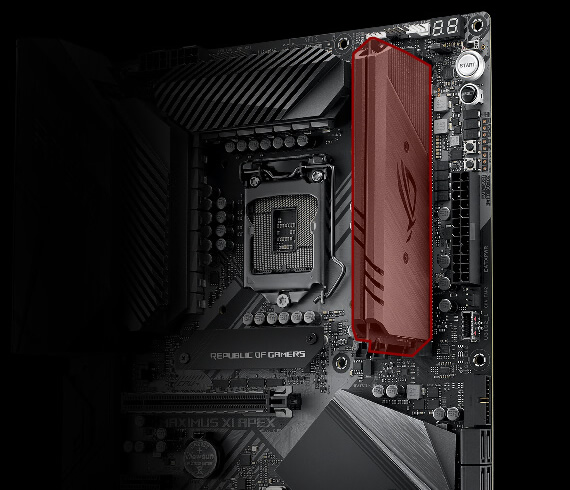 ROG DIMM.2 (PCIe 3.0x4)
Maximus XI Apex's exclusive DIMM.2 module is a bundled expansion card that supports up to two NVMe PCIe 3.0 x4 M.2 SSDs in RAID configurations for great performance, connected via a DDR4 interface. The module is topped off with metal heatsinks that helps to control the SSD thermals for maximum performance, and elevates the aesthetics.
GROW YOUR GAMING WORLD
Gear up with ROG components, from graphics and monitors, to mice and keyboards, and up your game with complementary aesthetics, control and compatibility. The ROG ecosystem is more extensive than any competing brand, so enjoy greater choice as your system expands.