Asus ROG Strix GeForce RTX 2080 Super OC Edition 8GB Gaming Graphics Card overview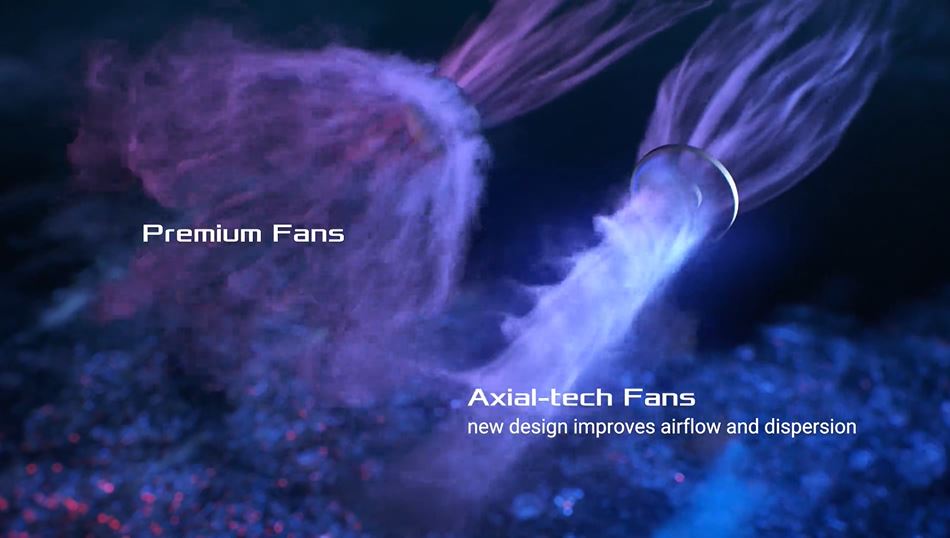 Axial-tech Fan Design
Newly designed for the latest generation of top-end ROG graphics cards, these fans feature a smaller hub that facilitates longer blades and a barrier ring to increase downward air pressure.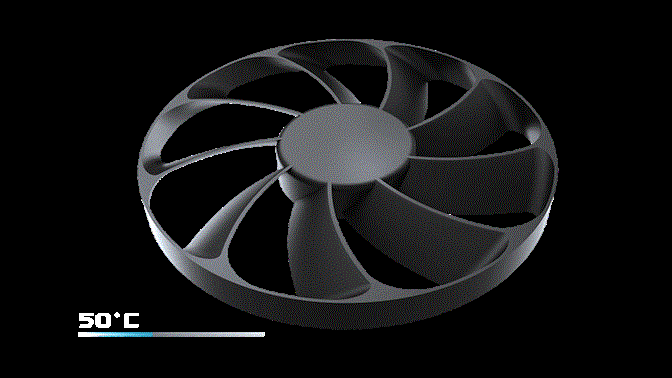 0dB Technology
An advanced onboard controller brings fans to a standstill when the GPU core temperature is below 55 Celsius, letting you enjoy light gaming in relative silence. As temps rise past the threshold, the fans automatically start up again.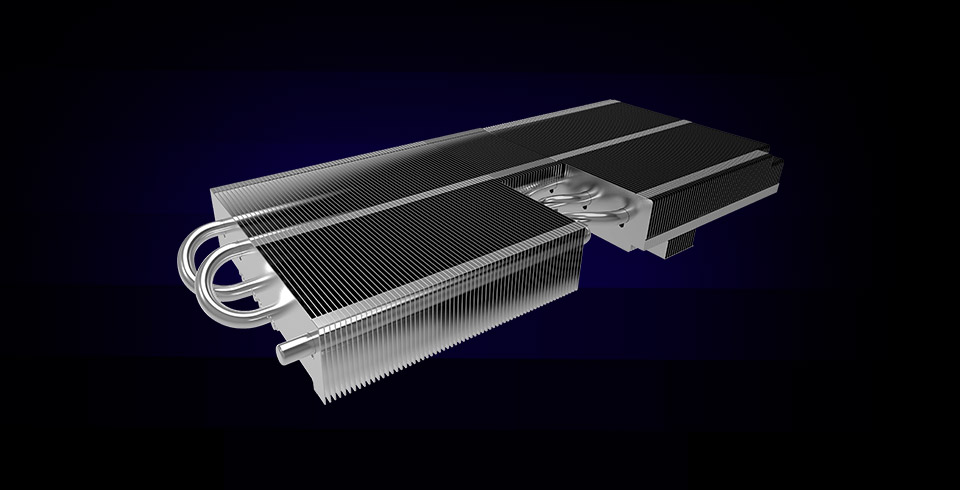 2.7-slot Design
The ROG Strix GeForce RTX 2080 SUPER leverages a 2.7-slot design to gain more heatsink surface area. The extra thermal headroom increases overclocking potential and allows fans to run at even lower speeds in light scenarios.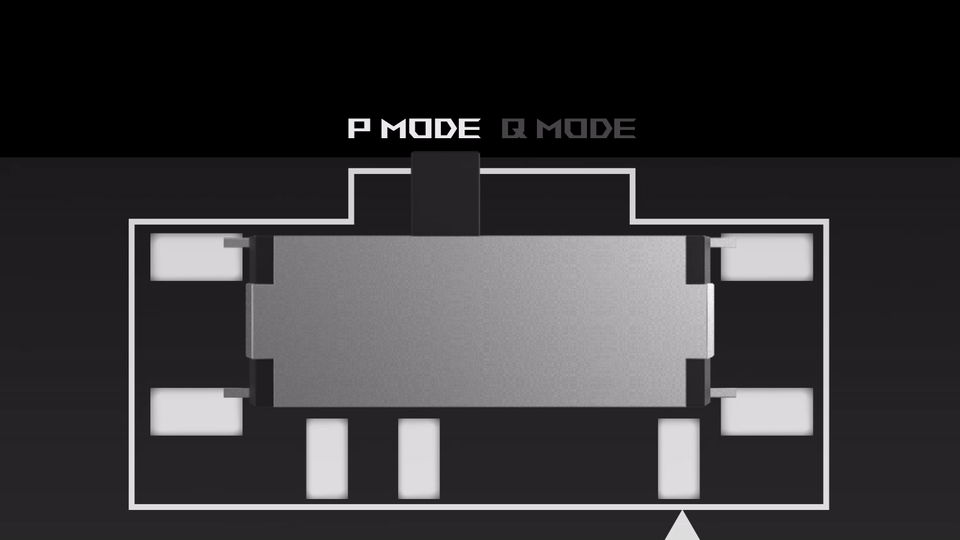 Dual Bios
Do you prioritize low core temps or low noise levels? Performance mode will let the fans spin up to keep the card running cool all the time. Quiet mode keeps the same power target and top-end settings, but offers a less aggressive fan curve for quieter operation at medium temps. For even more customization and control, check out our GPU Tweak II software.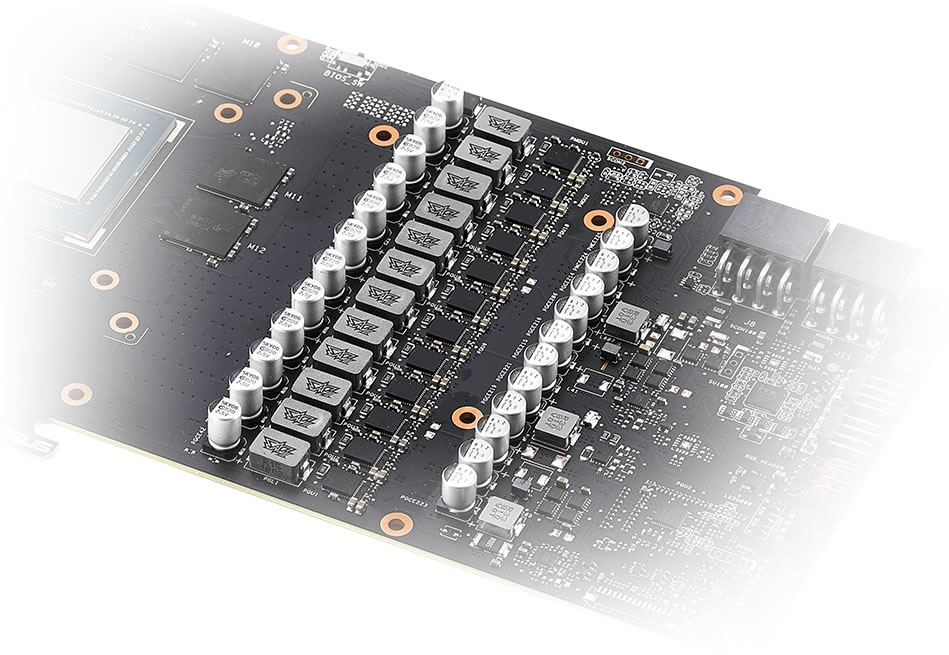 Super Alloy Power II
To deal with varying game and application workloads, the Turing™ architecture can change speeds in an instant, necessitating a power delivery circuit with the reserves to handle the onslaught when you dial up the clock. The ROG Strix GeForce® RTX 2080 SUPER™ is armed with premium capacitors, DrMOS power stages, and alloy-core chokes capable of pushing performance to the max.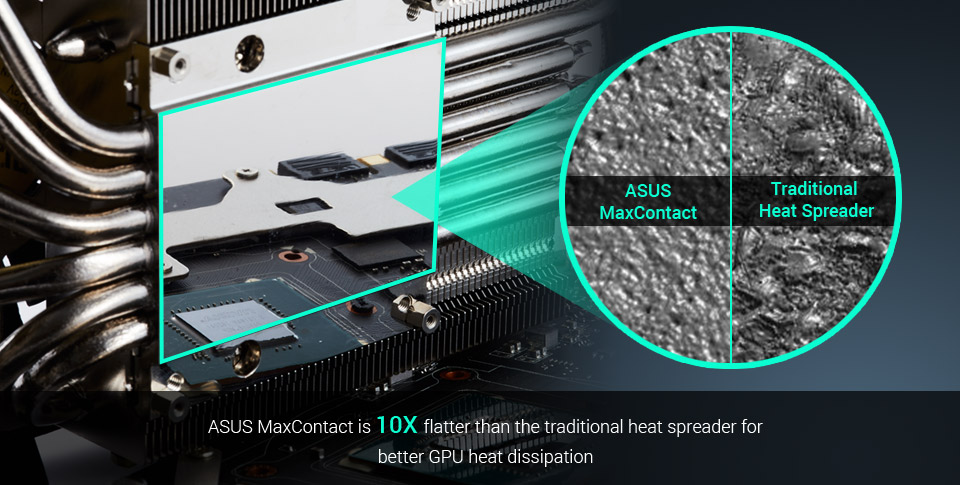 MaxContact Technology
MaxContact is an industry-first technology that utilizes precision machining to create a heat spreader surface that makes up to 2X more contact with the GPU chip, resulting in improved thermal transfer.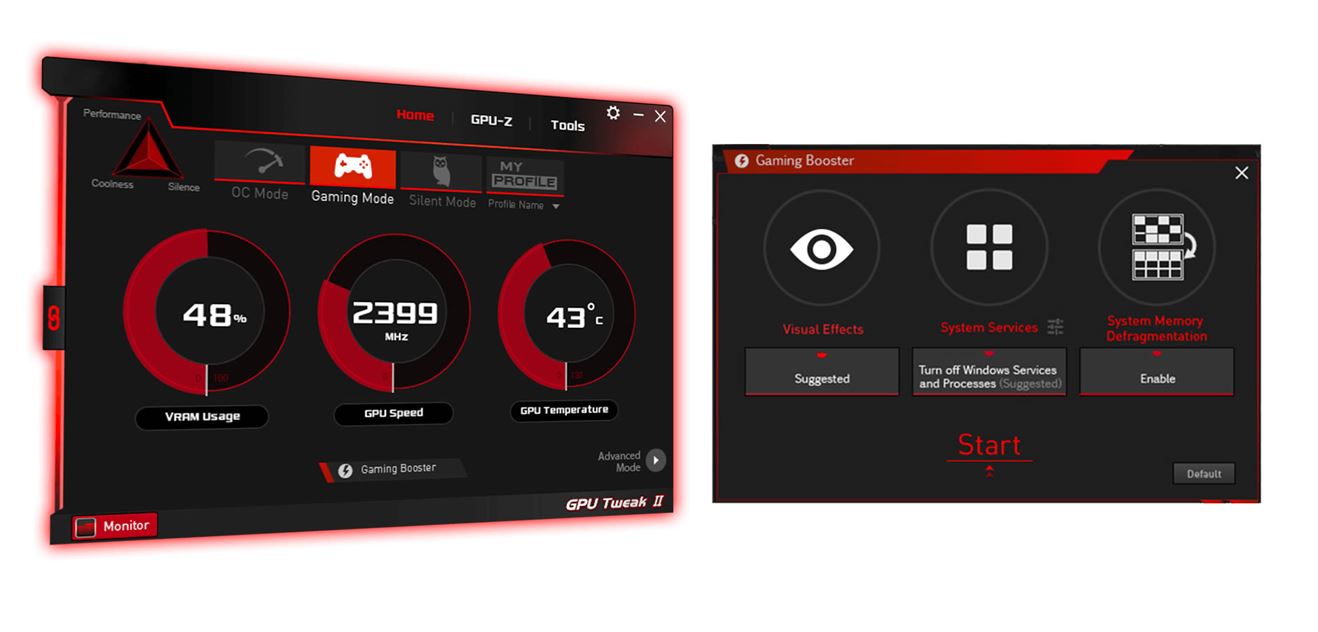 GPU Tweak II
The ASUS GPU Tweak II utility takes graphics card tuning to the next level. It allows you to tweak critical parameters including GPU core clocks, memory frequency, and voltage settings, with the option to monitor everything in real-time through a customizable on-screen display. Advanced fan control is also included along with many more features to help you get the most out of your graphics card.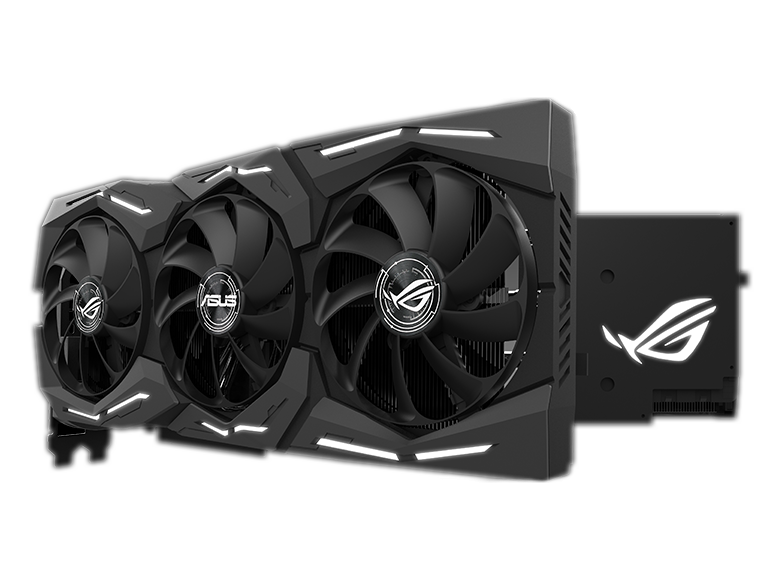 Aura Sync
The ROG Strix GeForce RTX 2080 SUPER features Aura RGB lighting on both the shroud and backplate. Get Aura Sync software to connect your compatible products for a completely customized gaming setup. You can sync to music, change color based on temperature, or select from a large number of patterns and static options, so make sure to look out for the Aura Sync logo when you're picking parts for your build.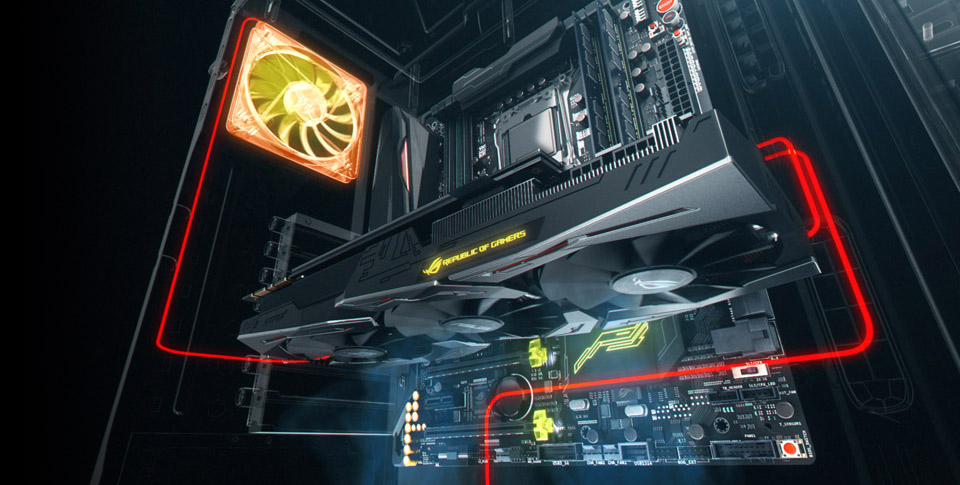 ASUS FanConnect II
ASUS FanConnect II features two 4-pin, hybrid-controlled headers that can be connected to both PWM and DC system fans for optimal system cooling. Connected fans react to GPU and CPU temperatures, so that your system is optimally cooled no matter what you do. A comprehensive set of tuning options allow you to tweak fan speeds for your preferred balance of cooling and acoustics.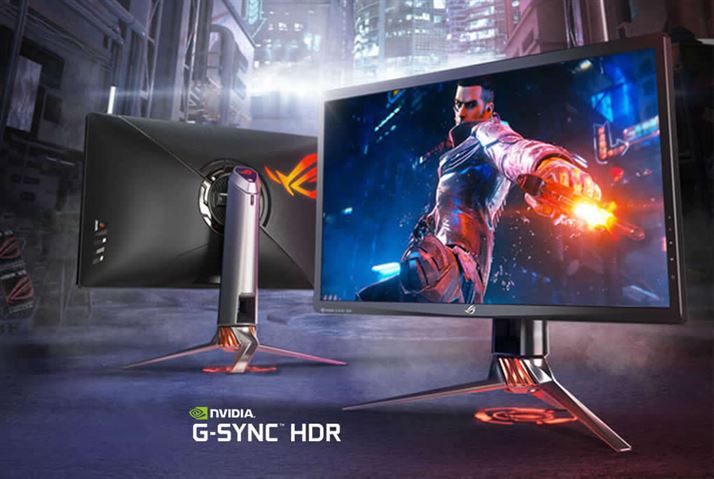 NVIDIA® G-SYNC™ Technology
This graphics card supports NVIDIA® G-SYNCTM display technology for a super-smooth variable refresh rate experience. Enjoy AAA games without the nuisance of screen tearing or stuttering.