ASUS ROG STRIX Z270E GAMING Intel Z270 (Socket 1151) ATX Motherboard overview


REPUBLIC OF GAMERS
STRIX Z270E GAMING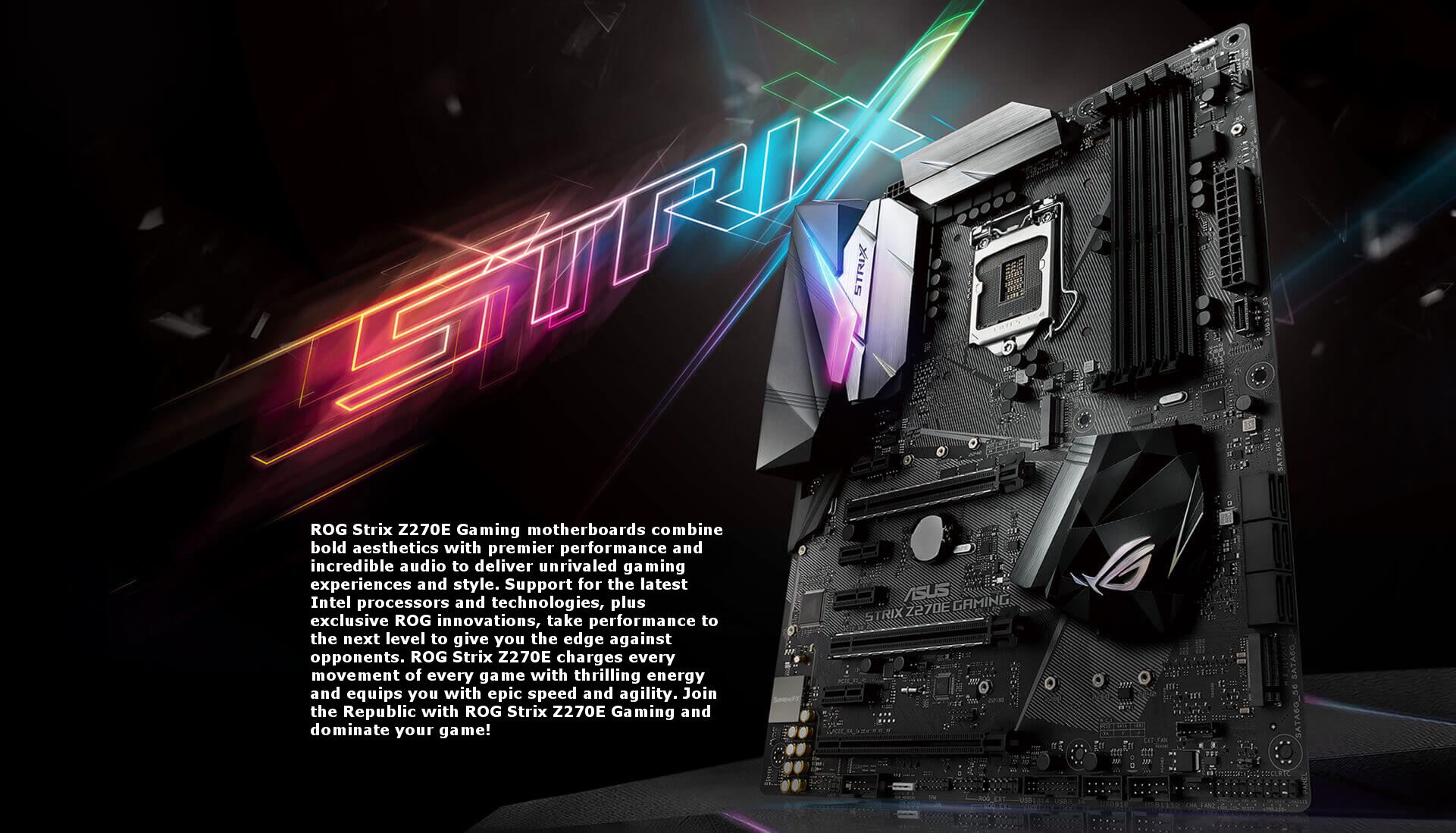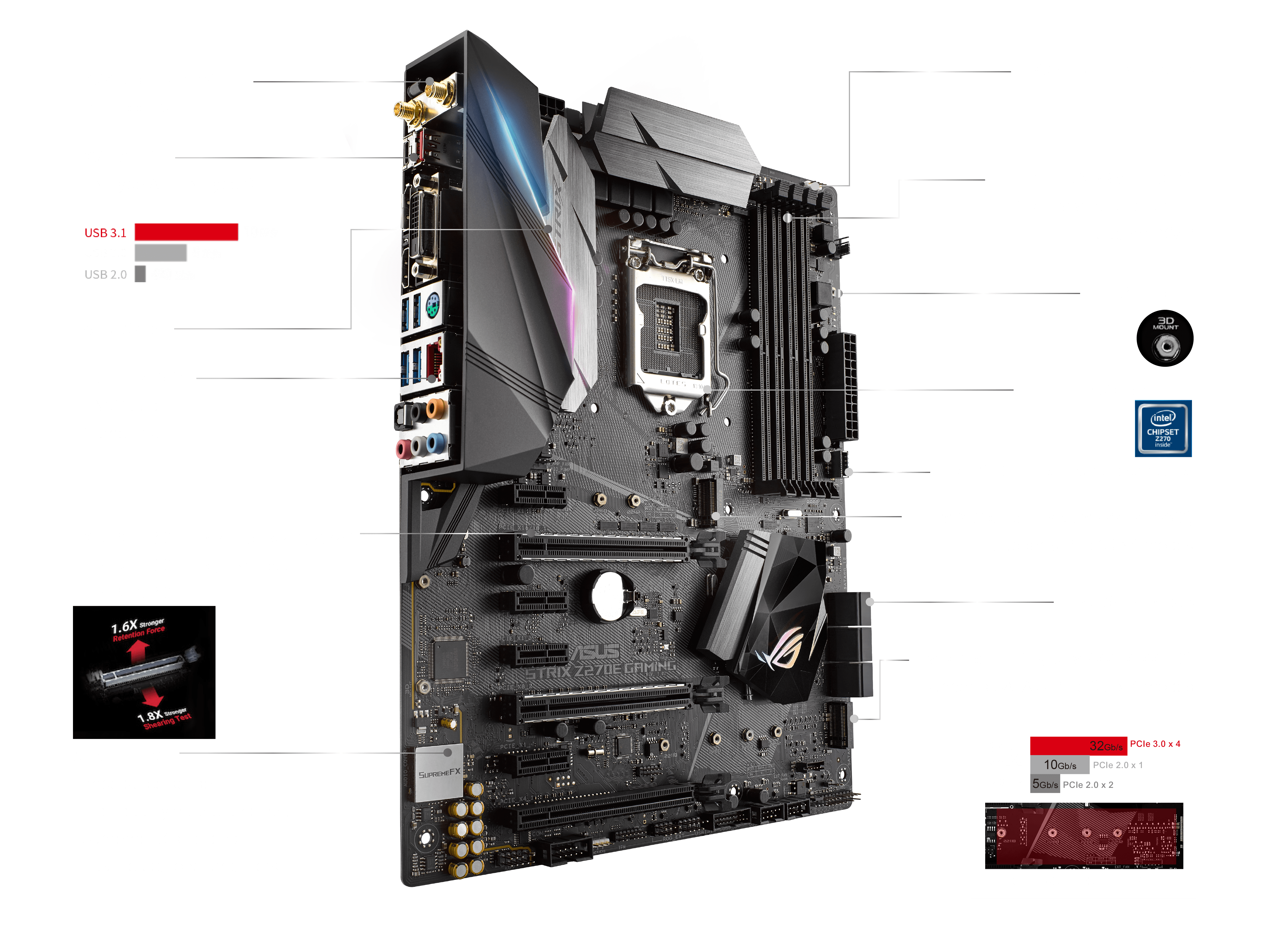 LIGHTING
AURA LIGHTING CONTROL
Create your own custom LED lighting effects with the intuitive Aura software. Cast a stunning multi-color glow across your build with the powerful RGB LEDs built in to ROG Strix Z270E Gaming, or attach separate RGB strips using the two onboard 4-pin headers. You can even use both at the same time and enjoy perfect lighting synchronization. Fire up Aura and enjoy the creative freedom of nine different lighting themes.
*The Aura RGB-strip header supports standard 5050 RGB LED strips with a maximum power rating of 2A (12V). For maximum brightness, strip length should not exceed 2m.
* One extension cable is included. RGB LED strips are sold separately.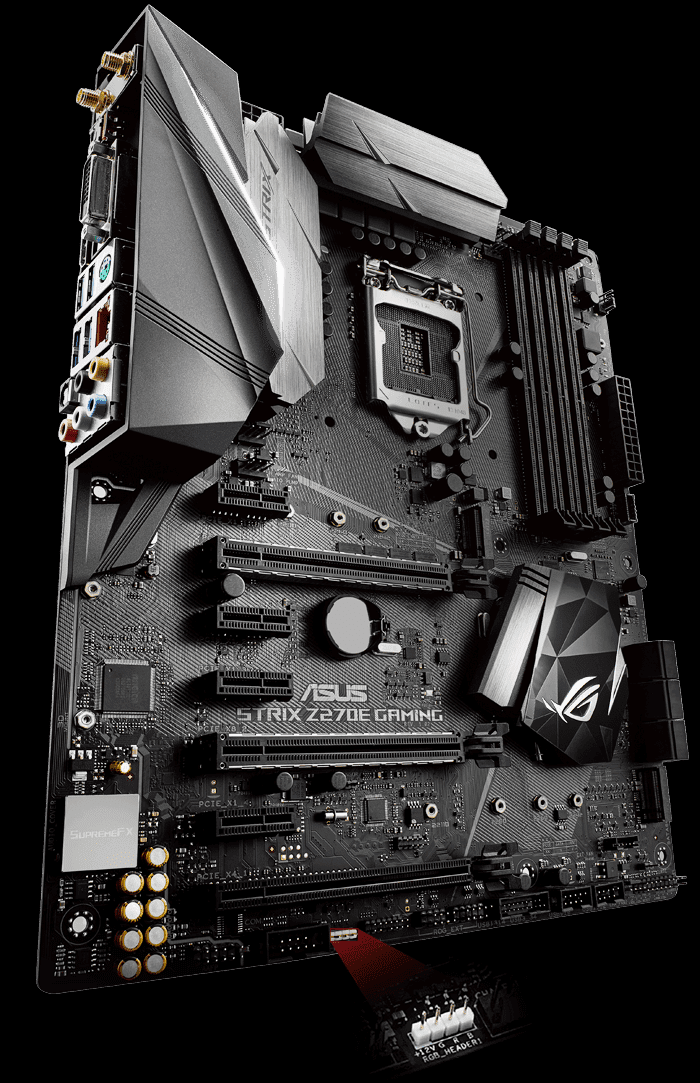 OUTSHINE THE COMPETITION
ASUS Aura Sync RGB LED technology makes ROG Strix Z270E Gaming the control hub for your illumination ambitions — so it's easy to synchronize incredible lighting effects between compatible components, including RGB LED strips, graphics cards, keyboards and even mice! Change all LEDs in unison or employ dynamic modes to flow the illumination effects smoothly across all synchronized devices.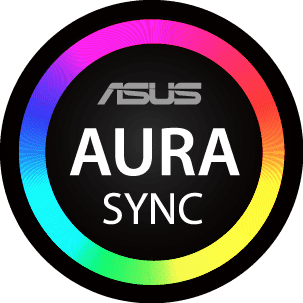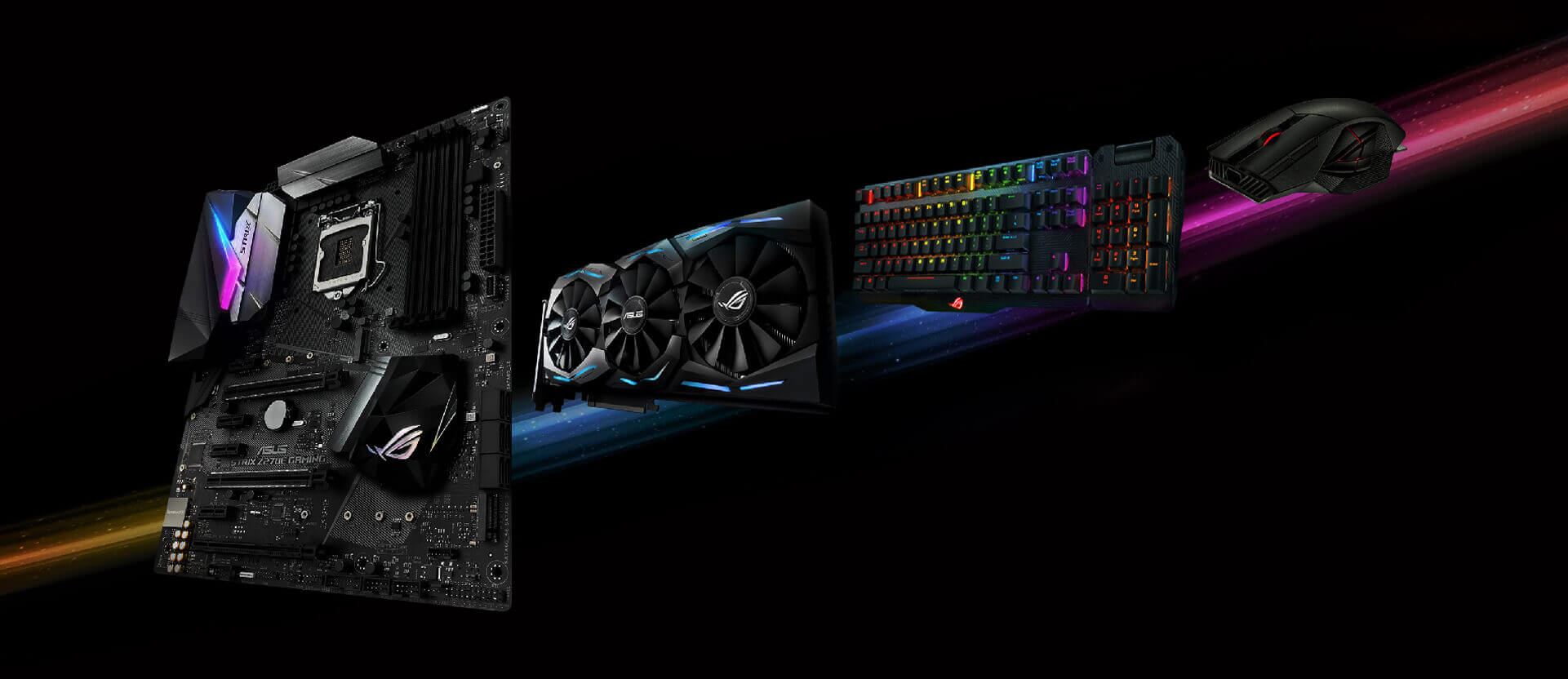 SCAN AND DETECT TO DOMINATE
SONIC RADAR III
We've given Sonic Radar III an overhaul, evolving the audio engine to process sounds more accurately than ever, ensuring you're always aware of what's going on around you — and we've even added an onscreen arrow to help you pinpoint the enemy's position instantly! See the origin of key in-game sounds and hone your enemy-pinpointing skills. Plus the new audio boost feature provides filters that let you hear even the faintest sounds, so you can become the hunter, not the hunted!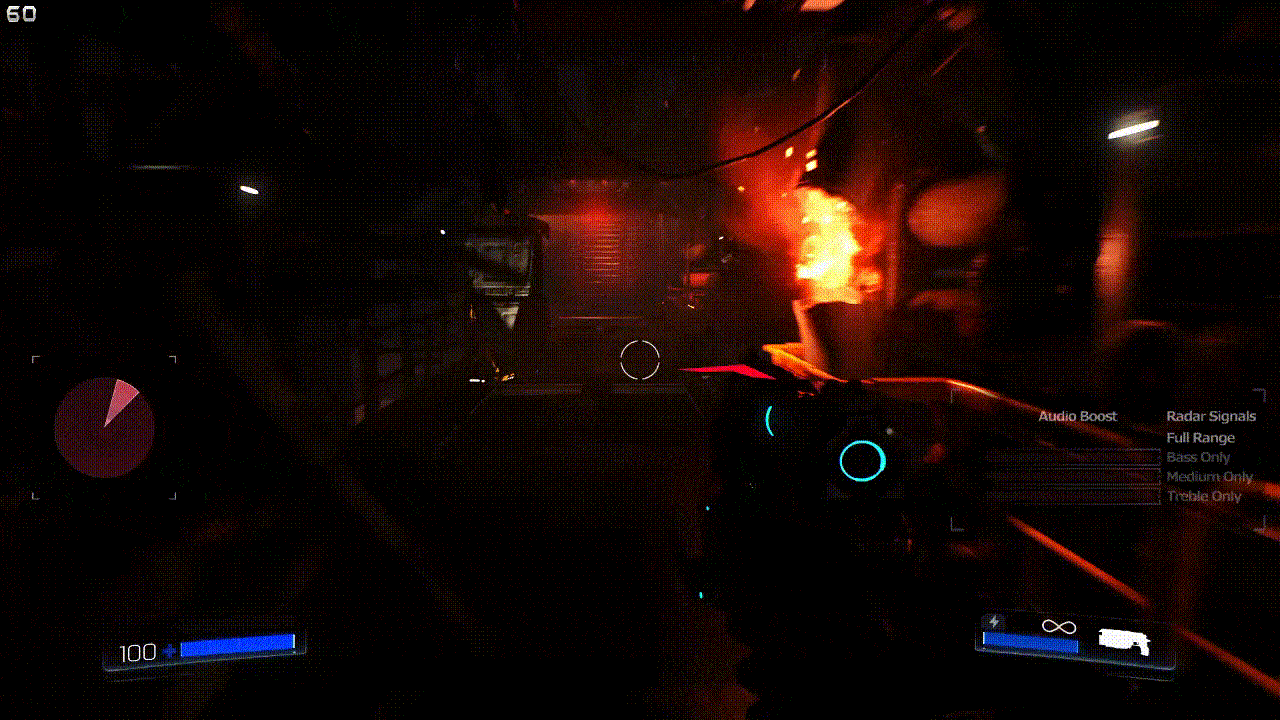 IMPROVED AUDIO ALGORITHM
The new Sonic Radar III audio algorithm is now even more accurate to allow enemies to be pinpointed with even more accuracy.
3D ENGINE
Sonic Radar III is built around it's all new HUD with an in-game 3 dimensional arrow for a more intuitive experience.
AUDIO BOOST
The new audio boost feature now allows the boosted audio to be heard directly.
AUDIO RADAR
Sonic Radar III is effective regardless of surrounding noise and chaos.
PERFORMANCE
ASUS PRO CLOCK TECHNOLOGY
IMPROVED OVERCLOCKING FOR FASTER GAMING PERFORMANCE
A dedicated base-clock generator designed for 7th Generation Intel© processors allows overclocked base base-clock frequencies up to or beyond 425MHz*. This custom solution works in tandem with the ASUS TurboV processing unit to enhance voltage and base-clock overclocking control, — providing an exciting new way to boost performance to extreme heights.
BCLK Range (MHz)

CPU Frequency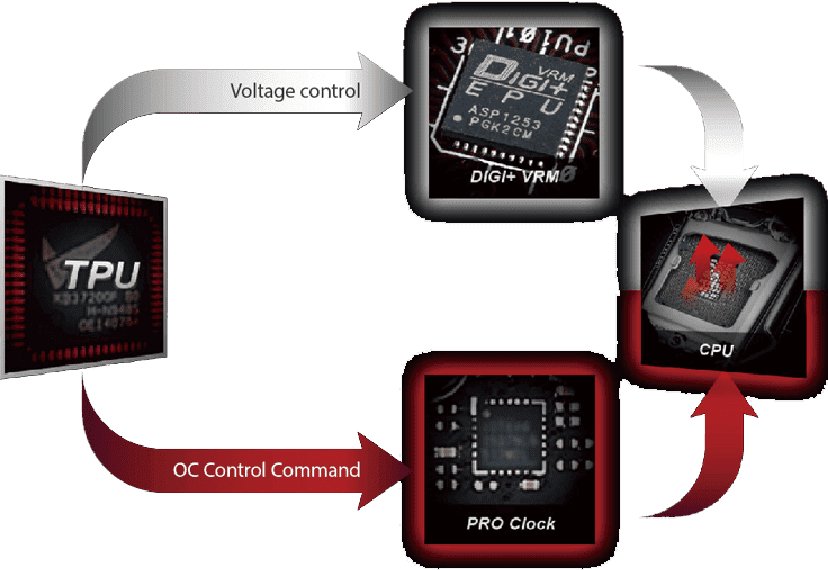 OS Support
The Asus Z270 Chipset Motherboards Support the following Operating Systems:

Windows® 10 64-bit
Windows® 8.1 64-bit*
Windows® 7*


*Windows® 8.1 64-bit and Windows® 7 32/64-bit are only supported when using 6th Generation Intel® Processors