ASUS ROG STRIX Z270H GAMING Intel Z270 (Socket 1151) ATX Motherboard overview


REPUBLIC OF GAMERS
STRIX Z270H GAMING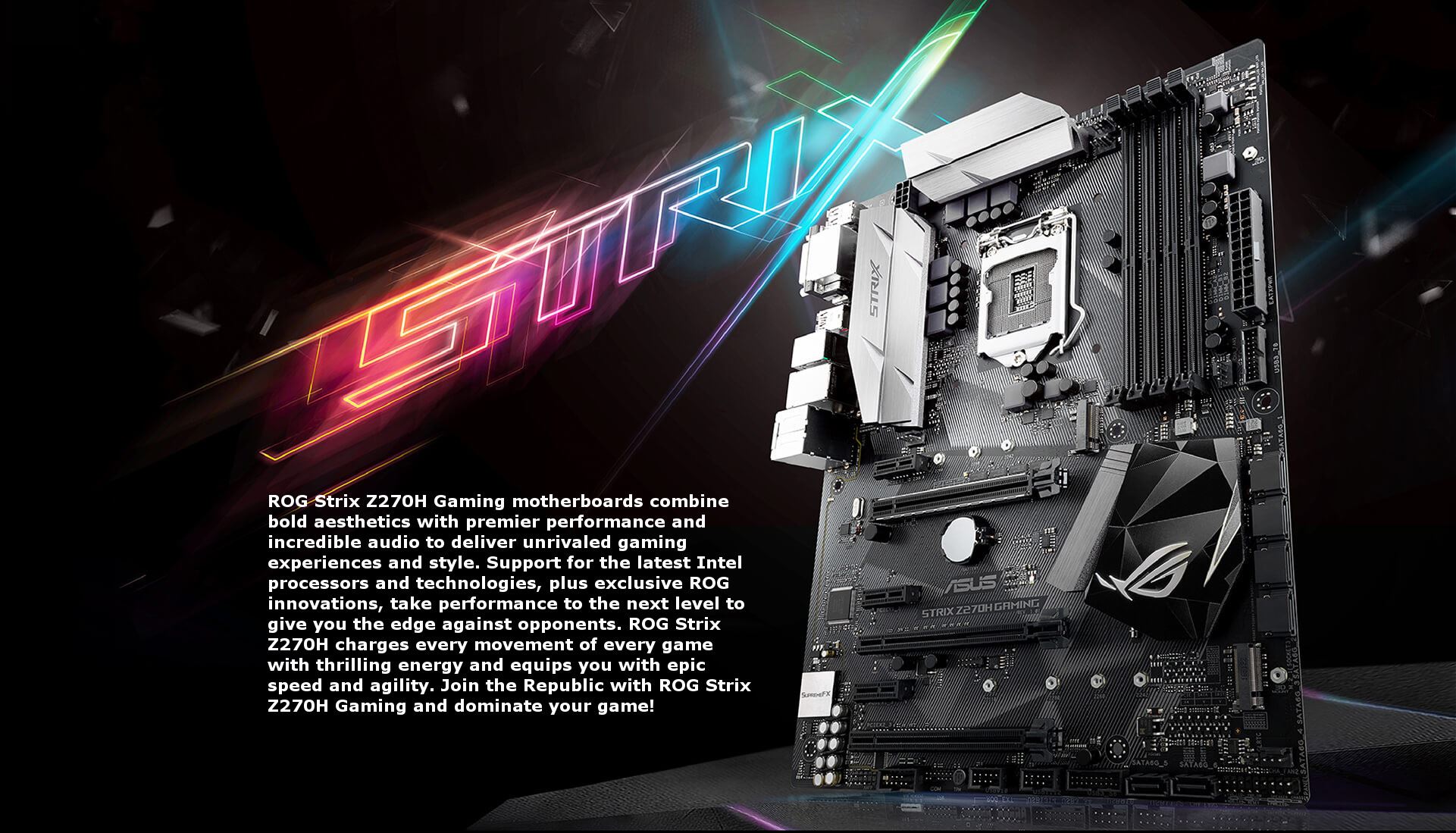 SCAN AND DETECT TO DOMINATE SONIC RADAR III
We've given Sonic Radar III an overhaul, evolving the audio engine to process sounds more accurately than ever, ensuring you're always aware of what's going on around you — and we've even added an onscreen arrow to help you pinpoint the enemy's position instantly! See the origin of key in-game sounds and hone your enemy-pinpointing skills. Plus the new audio boost feature provides filters that let you hear even the faintest sounds, so you can become the hunter, not the hunted!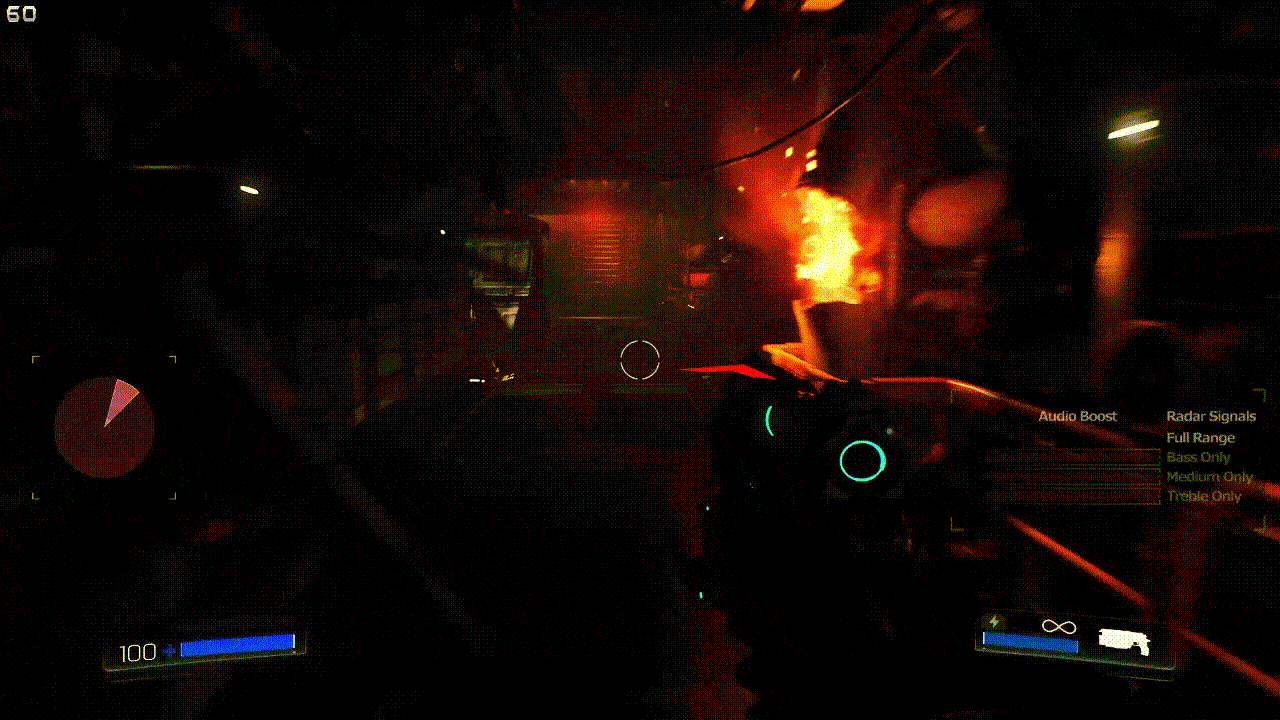 IMPROVED AUDIO ALGORITHM
The new Sonic Radar III audio algorithm is now even more accurate to allow enemies to be pinpointed with even more accuracy.
3D ENGINE
Sonic Radar III is built around it's all new HUD with an in-game 3 dimensional arrow for a more intuitive experience.
AUDIO BOOST
The new audio boost feature now allows the boosted audio to be heard directly.
AUDIO RADAR
Sonic Radar III is effective regardless of surrounding noise and chaos.
PERFORMANCE ASUS PRO CLOCK TECHNOLOGY IMPROVED OVERCLOCKING FOR FASTER GAMING PERFORMANCE
A dedicated base-clock generator designed for 7th Generation Intel© processors allows overclocked base base-clock frequencies up to or beyond 425MHz*. This custom solution works in tandem with the ASUS TurboV processing unit to enhance voltage and base-clock overclocking control, — providing an exciting new way to boost performance to extreme heights.
BCLK Range (MHz)

CPU Frequency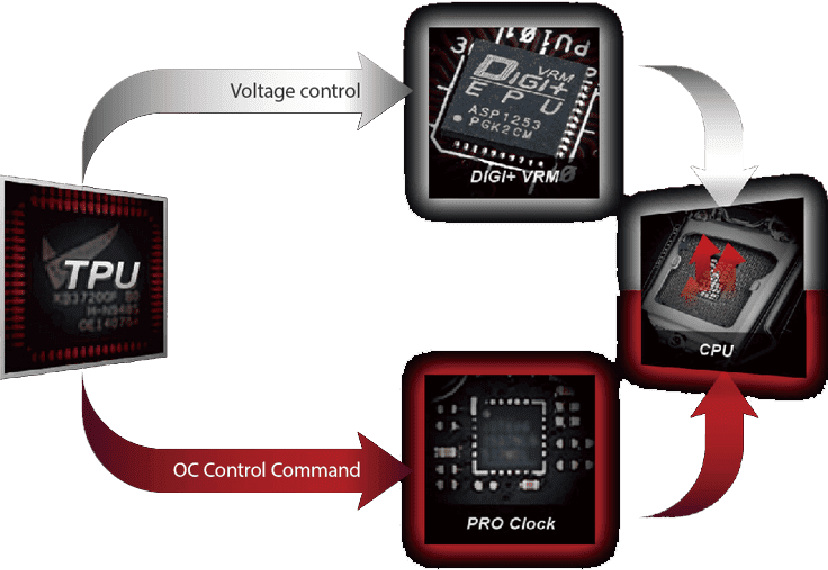 THIRD-GENERATION
ASUS T-TOPOLOGY DDR4 OVERCLOCKING
STRENGTH IN NUMBERS
With support for DDR4 memory, ROG Strix Z270H Gaming lets you drive memory frequencies to 3866MHz and beyond when overclocked! ASUS-exclusive T-Topology circuit design provides superb memory-overclocking capability to unleash the full power of DDR4 by minimizing coupling noise and signal reflection. With innovative equidistant memory channels, T-Topology delivers balanced control and powerful overclocking compatibility.
BEYOND VR READY
ROG Strix Z270H Gaming isn't just VR Ready — it goes way beyond! The ASUS ROG Beyond VR Ready marque means that ROG Strix Z270H Gaming has been tested with loads of class-leading components to ensure that your productivity, gaming and entertainment needs are tuned for maximum performance after you've taken off the headset. ASUS Beyond VR Ready opens up a new way to configure and build your dream system with total confidence.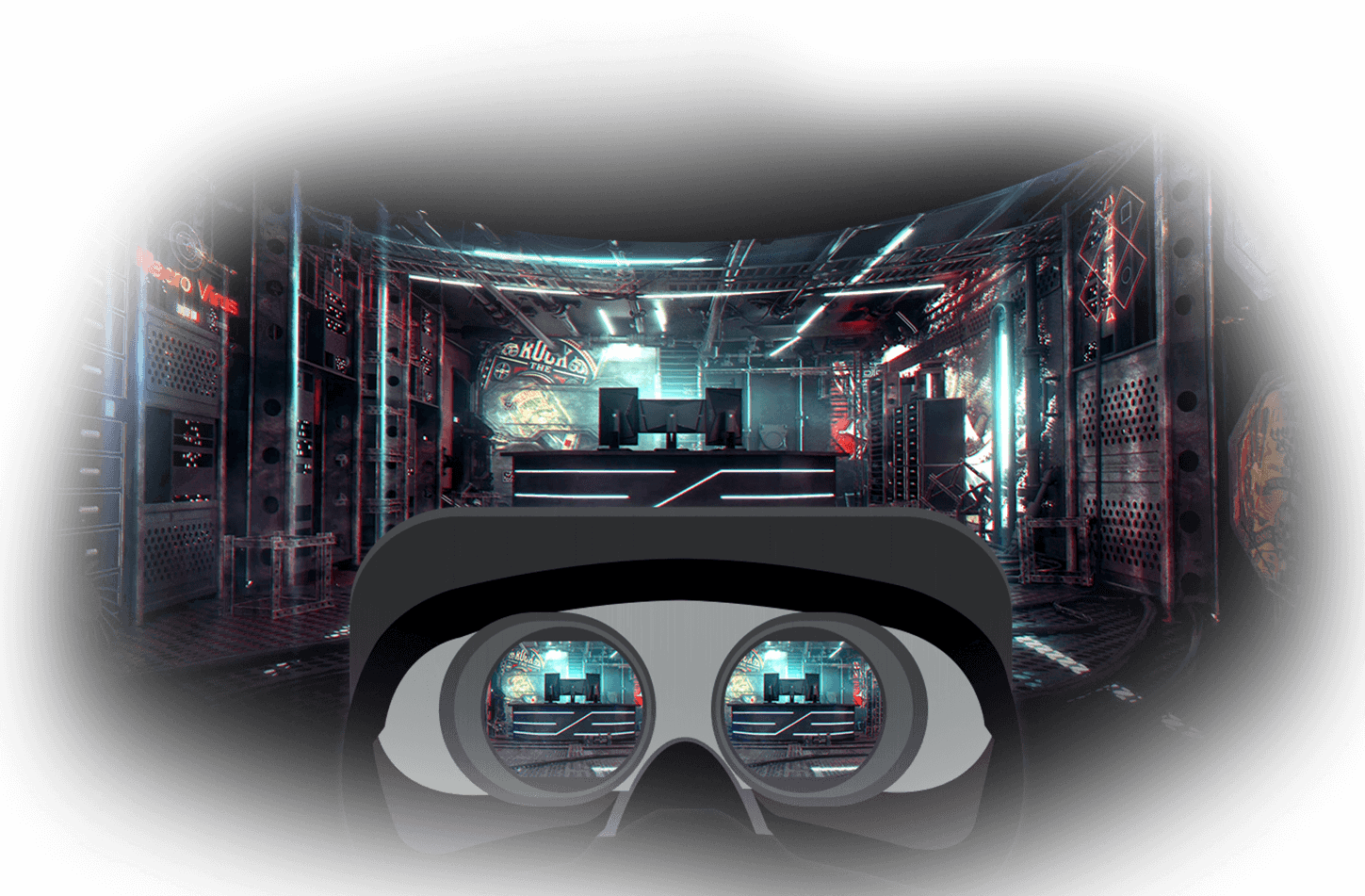 OS Support
The Asus Z270 Chipset Motherboards Support the following Operating Systems:

Windows® 10 64-bit
Windows® 8.1 64-bit*
Windows® 7*


*Windows® 8.1 64-bit and Windows® 7 32/64-bit are only supported when using 6th Generation Intel® Processors