ASUS ROG Strix Z690-I Gaming WIFI Intel Z690 Chipset (Socket 1700) Motherboard overview
ROG STRIX Z690-I GAMING WIFI
The ROG Strix Z690-I Gaming WiFi packs premium-grade power delivery and triple-decker cooling into a compact mini-ITX form factor to unleash the full force of 12th Gen Intel Core processors. Meanwhile, cutting-edge performance arrives courtesy of a PCIe 5.0 expansion slot and DDR5 memory support. Plus, onboard WiFi 6E and PCIe 4.0 M.2 slots bring lightning-fast performance to an endless variety of scenarios. On top of all that, DIY-friendly innovations help simplify the PC building process, so even novice builders can quickly get to serious gaming.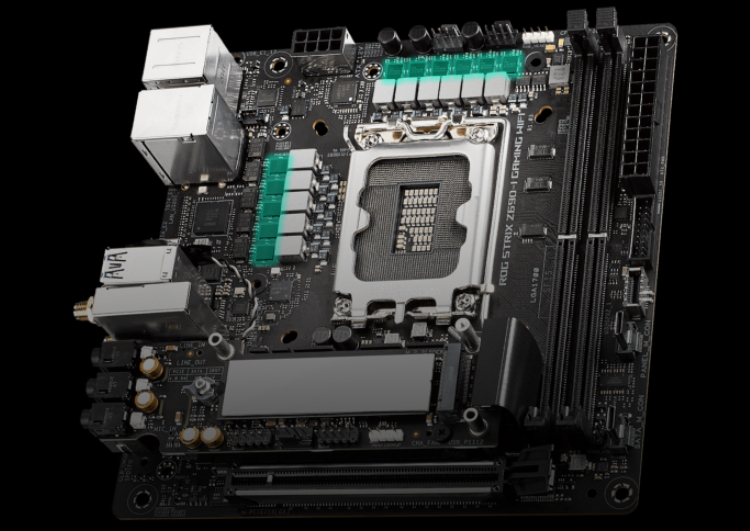 POWER STAGES
10+1 power stages combine high-side and low-side MOSFETS and drivers into a single package, delivering the power and efficiency that the latest Intel processors can take full advantage of.
ALLOY CHOKES AND DURABLE CAPACITORS
Premium chokes and durable capacitors are engineered to resist extreme temperatures, enabling performance that exceeds industry standards.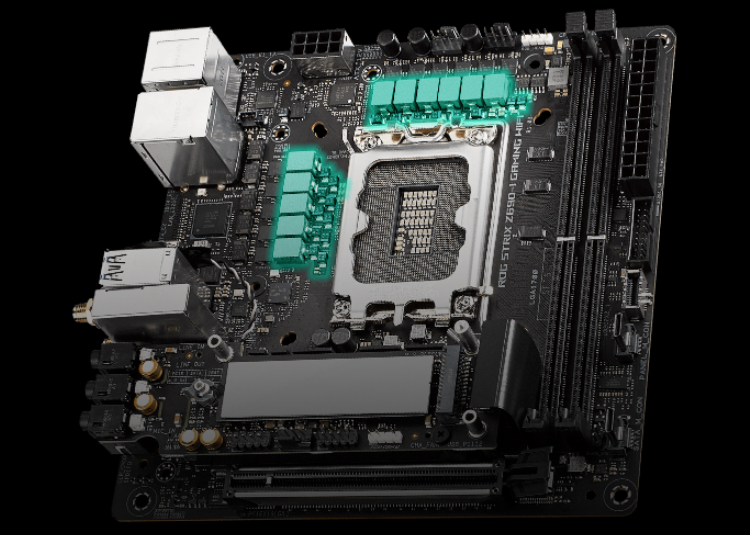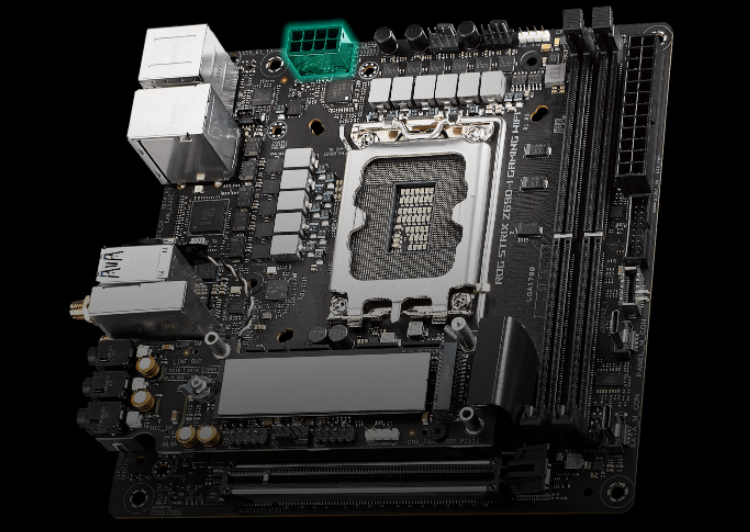 PROCOOL II POWER CONNECTOR
ASUS ProCool II connectors are built to tight specifications to ensure full contact with power supply cable wiring. A metal sheath improves heat dissipation, and low electrical impedance helps prevent hotspots and bolsters reliability.
DIGI+ POWER CONTROL
The Digi+ voltage-regulator module (VRM) is one of the finest in the industry, ensuring ultra-smooth and clean power delivery to the CPU.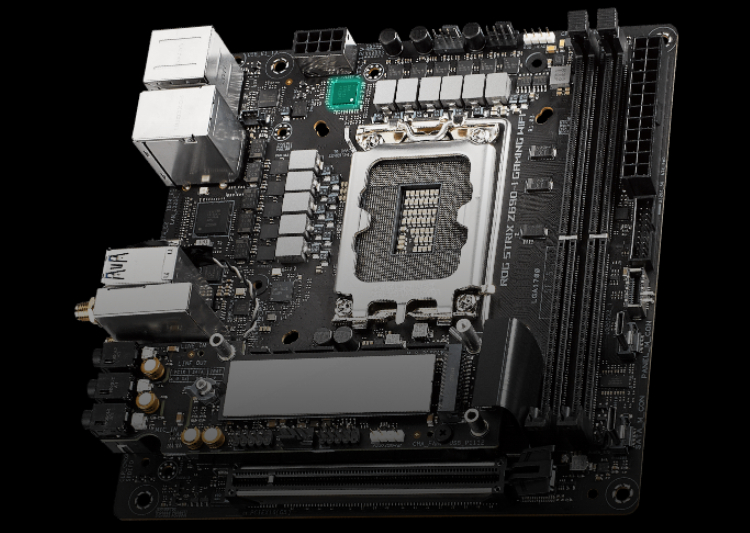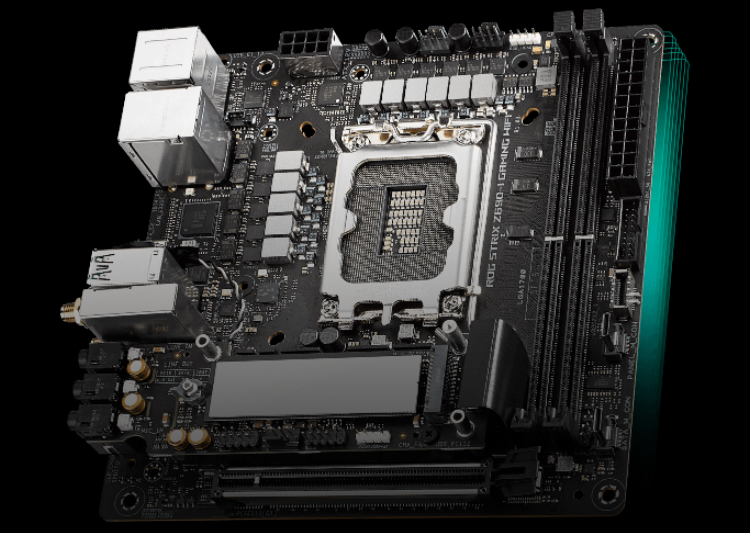 TEN-LAYER PCB
The PCB design quickly dissipates heat around the VRM to improve overall system stability and provide the CPU with more overclocking headroom.
COOLING INNOVATION
Connected by an L-shaped heat pipe, the two VRM heatsinks and aluminum I/O cover provide ample mass and surface area to deal with the thermals of Intel's latest processors. Specially engineered thermal pads efficiently transfer heat from the inductor and phase array to the heatsink.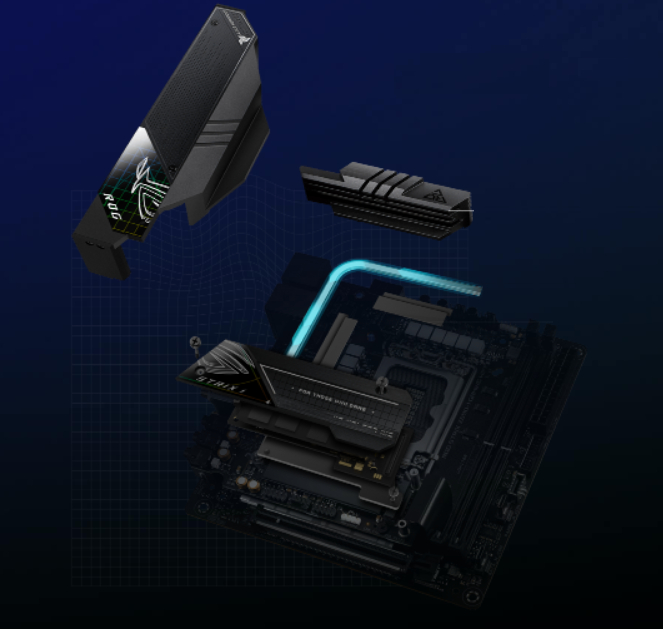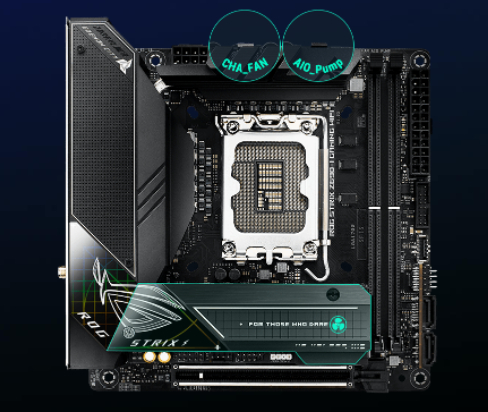 COOLER BY DESIGN
ROG Strix Z690 series features the most comprehensive cooling options ever, configurable via Fan Xpert 4 or the UEFI BIOS.
DDR5 OVERCLOCKING STRENGTH
Comprehensive memory tuning options are the cornerstone of ROG motherboards. For DDR5, the Strix Z690 lineup breaks performance limits by providing a stacked suite of overclocking parameters for not only high-speed kits, but even entry-level memory modules that have a locked power management IC (PMIC).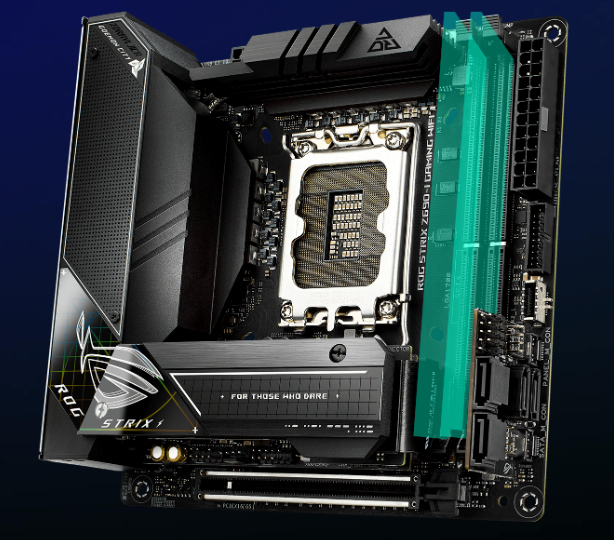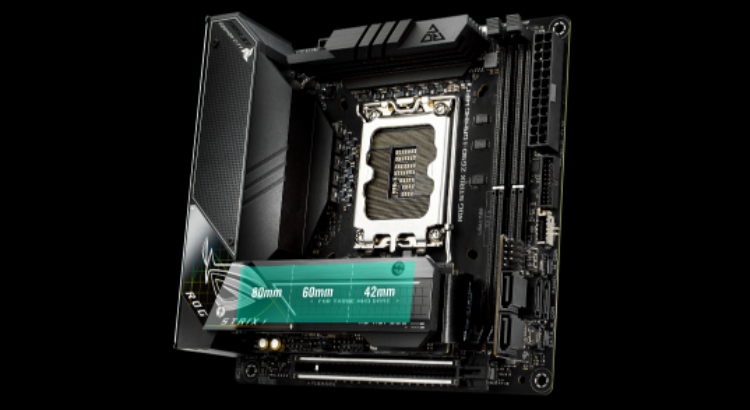 PCIE 4.0 READY
ROG Strix Z690-I Gaming WiFi features two onboard M.2 slots, both of which supports wickedly fast PCIe 4.0 drives for provide maximum storage flexibility and lightning-fast data speeds available with the latest Intel processors.
TWO-WAY AI NOISE CANCELATION
This powerful ASUS-exclusive utility leverages a massive deep-learning database to reduce background noise from the microphone* and incoming audio while preserving voices. Distracting keyboard clatter, mouse clicks and other ambient noises are removed so you can hear and be heard with perfect clarity while gaming or during calls.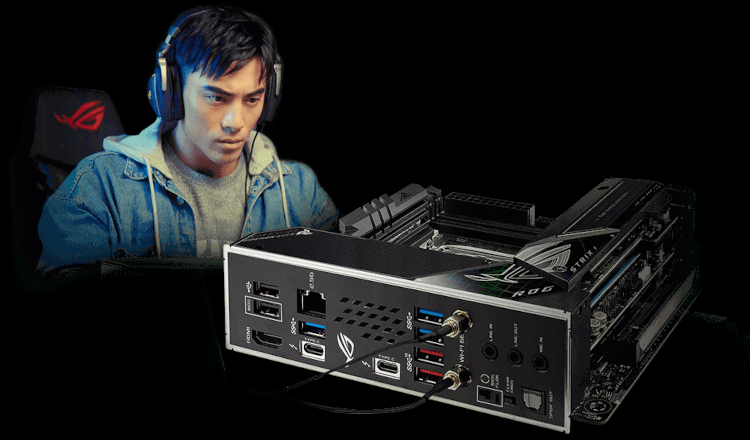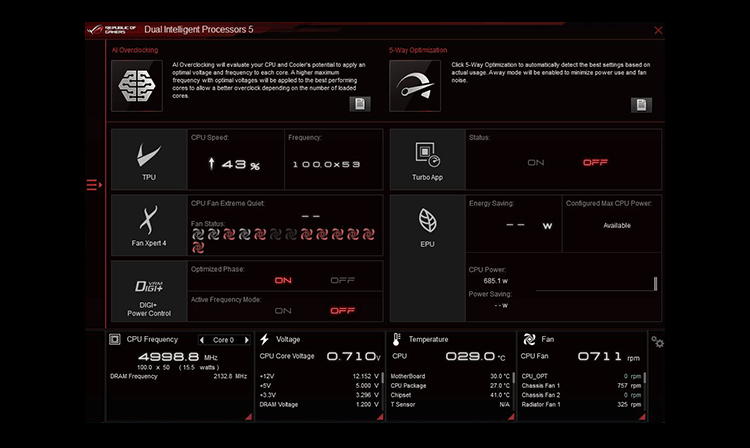 AI OVERCLOCKING
ROG AI Overclocking is an intelligent utility that helps you get the most out of your build by automatically profiling your CPU and cooling system to predict optimal voltage and frequency settings. Accessible via the AI Suite software in Windows or directly through the UEFI, the intuitive AI Overclocking user interface enables users of all levels. A range of customizable settings are available for seasoned overclockers, and an auto-tuning option is available for beginners.
AI COOLING
ASUS AI Cooling technology automatically manages and controls motherboard-connected fans to ensure optimal settings based on current system load and temperature.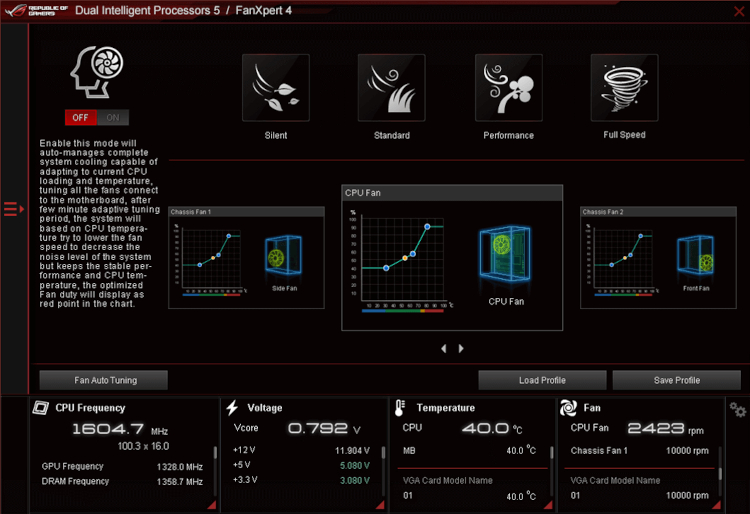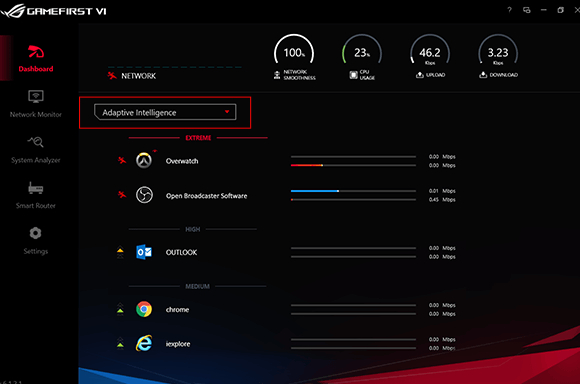 AI NETWORKING
The proprietary ROG GameFirst VI utility is designed to help all users — beginners, experts, and everyone in between — optimize network settings to ensure smooth online gameplay. New to this generation, GameFirst VI features AI-enhanced identification and boost technologies to ensure faster and smarter network optimization.
ROG FRONT PANEL SATA CARD
The ROG Strix Z690-I Gaming WiFi comes with an expansion card that provides additional functionality including four SATA ports, one ARGB lighting header, and connectors for a front panel header and a PC speaker. This efficient use of space enables builders to construct some of the most compact PC builds with full feature, or could also connect the power button via the 2-pin Power_BTN onboard for even more compact builds.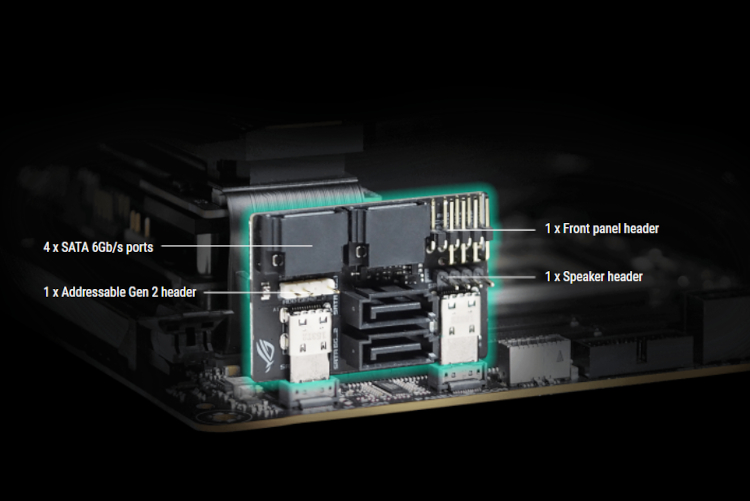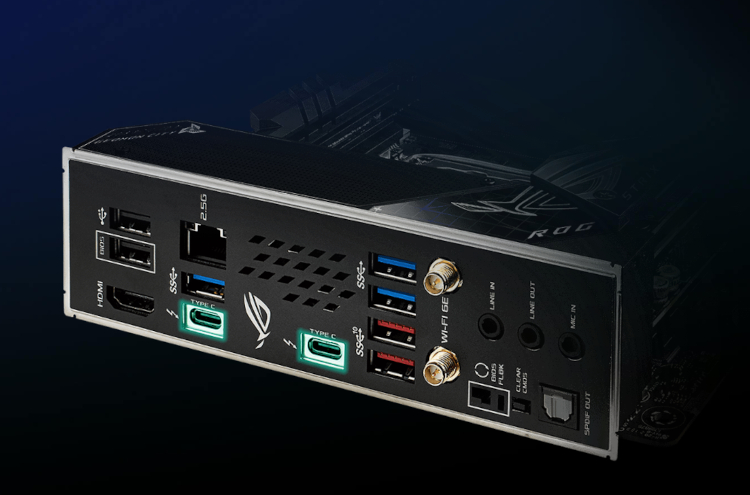 DUAL THUNDERBOLT 4 PORTS
Mini-ITX systems often find homes in entertainment centers for HTPC duty. The ROG Strix Z690-I Gaming WiFi stands ready with dual Thunderbolt 4 USB C ports on the rear I/O panel whose bidirectional 40 Gbps connectors can handle two external 4K displays at once, plus a variety of other compatible accessories.
WIFI 6E / INTEL 2.5G LAN
Onboard WiFi 6E technology takes advantage of the newly available radio spectrum in the 6 GHz band. It provides up to three times the bandwidth of the 5 GHz band and up to seven 160 MHz bands to deliver ultrafast wireless networking speeds and improved capacity as well as better performance in dense wireless environments. Onboard 2.5 Gb Ethernet gives your wired connection a boost, with up to a 2.5X improvement over standard Ethernet connections for faster file transfers, smoother lag-free gaming and high-res video streaming.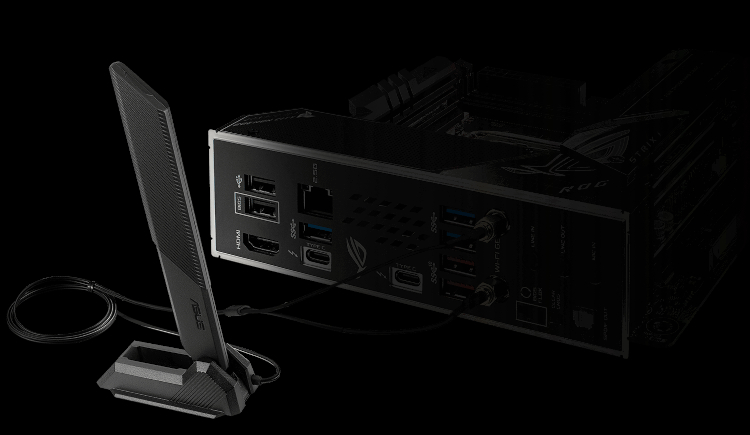 SUPREMEFX
ROG SupremeFX is a unique blend of hardware and software that provides superior audio. In ROG Strix Z690-I Gaming WiFi, SupremeFX features the ALC4080 codec to increase playback resolution from 192 kHz to 384 kHz across all channels. The front-panel output is streamed through a highly integrated Savitech amplifier that's capable of driving of a wide variety of gaming headsets and high-fidelity headphones.
UNDENIABLY ROG STRIX
The ROG Strix Z690-I Gaming WiFi design language is defined by futuristic grids and meshes that may seem low-key at first, until users gaze upon the lower left-hand corner that glows with an iridescent grid pattern.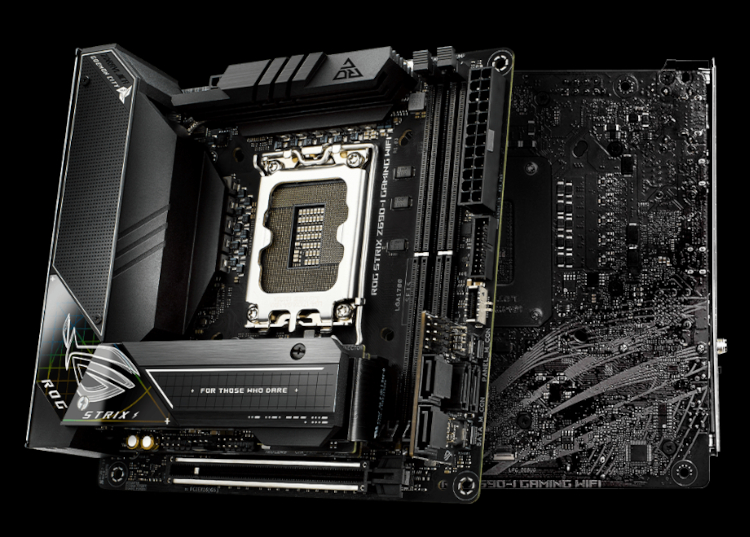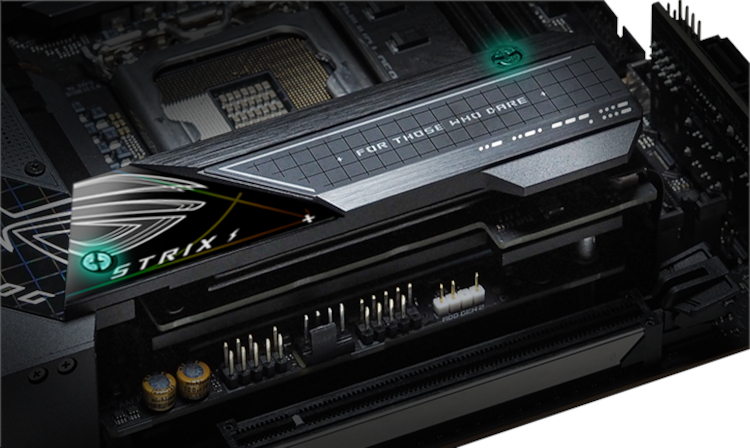 HEATSINK DESIGN WITH EASY DIY IN MIND
To enable a smooth DIY experience, two stacked M.2 slots are secured by a connector and a set of screws.
M.2 Q-LATCH
The innovative Q-Latch makes it easy to install or remove an M.2 SSD without the need for specific tools. The design employs a simple locking mechanism to secure the drive and neatly eliminate traditional screws.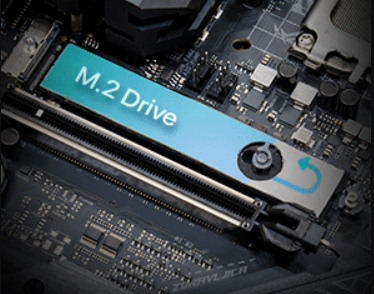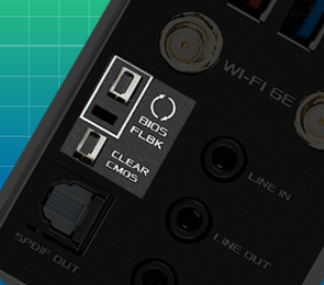 CLR CMOS / BIOS FLASHBACK BUTTONS
A quick press of the Clr CMOS button helps reset BIOS settings. It can also be used to reboot the PC if incorrect BIOS settings have been selected. BIOS FlashBack is the simplest and safest way to update BIOS. Simply drop the (UEFI) BIOS file onto a FAT32-formatted USB stick, and plug it into the USB BIOS FlashBack port and press the button. Updates can even be performed without having memory or a CPU installed.
Q-LED
Onboard LEDs indicate power status or issues with the CPU, memory, graphics card or boot device.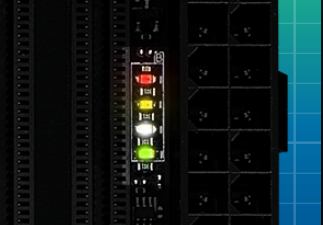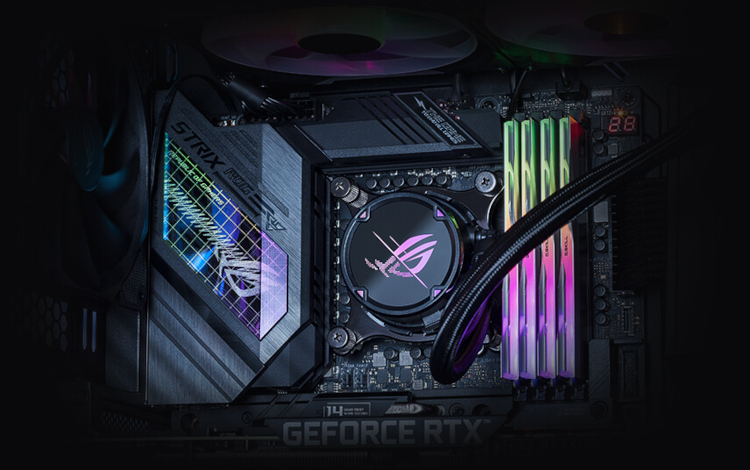 CERTIFIED COMPATIBILITY
ROG Strix motherboards undergo an extensive certification program to ensure compatibility with the widest range of components and devices. Our Qualified Vendor List (QVL) provides a reference for identifying guaranteed-compatible components and memory. ASUS AIO coolers are also compatible with a wide variety of CPUs, up to and including 12th Gen Intel processors, giving you ultimate flexibility to cool the CPU that fits your needs.
THE ROG STRIX ECOSYSTEM AWAITS
Level up your game with ROG Strix. Enjoy complementary aesthetics, control and compatibility across AIO coolers, cases, peripherals, and much more. ROG offers more choices than any other brand.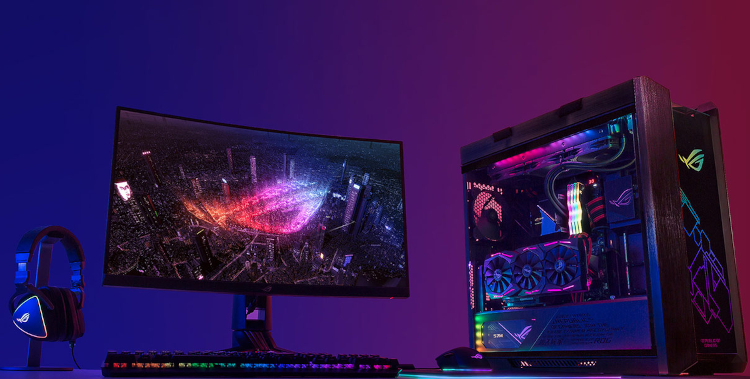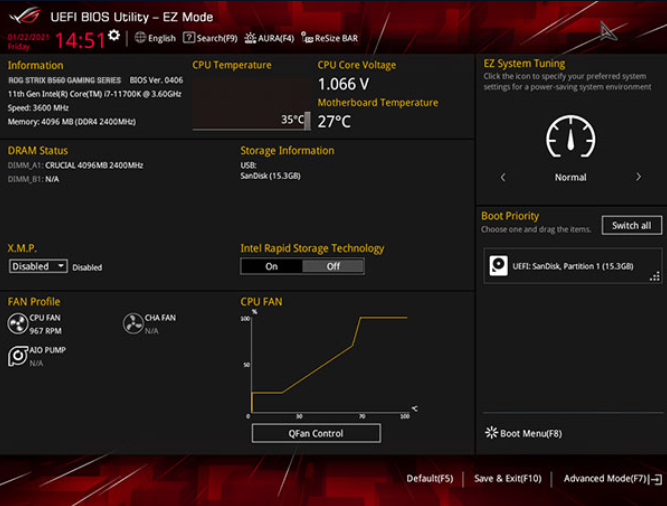 UEFI BIOS
The renowned ROG UEFI (BIOS) provides everything you need to configure, tweak, and tune your rig. It offers intelligently simplified options for newcomers to PC DIY, as well as more comprehensive features for seasoned veterans.
SONIC STUDIO III
ROG Sonic Studio supports HRTF-based (head-related transfer function*) virtual surround for VR headsets, casting an immersive aural landscape that draws you deeper into the action. The intuitive Sonic Studio interface also offers a range of EQ options and one-click presets, allowing you to tailor acoustics to suit personal preferences or the characteristics of your headset.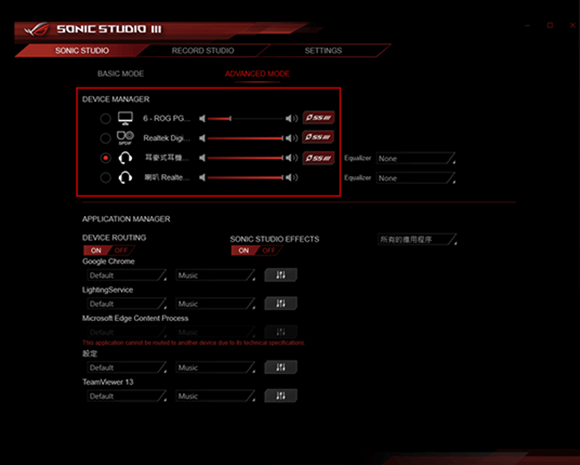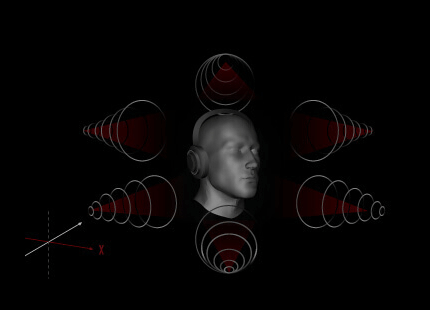 DTS: SOUND UNBOUND
ROG Strix Z690 motherboards are pre-loaded with the DTS Sound Unbound app that envelops you in audio as never before, conjuring whole new levels of immersion for extraordinary gaming and entertainment experiences. By leveraging Windows Sonic spatial technology, DTS Sound Unbound delivers audio in a virtual 3D space — putting you right in the middle of the soundscape, where you can sense the location and direction of every gunshot, footstep or other sound in your virtual environment.
AIDA64 EXTREME
ROG Strix Z690 motherboards include an AIDA64 Extreme 60 days free trial. This industry-leading system information tool provides detailed information about installed hardware and software, and it also provides benchmarks for measuring performance of the entire system or individual components. AIDA64 Extreme includes a monitoring and diagnostics feature to detect and prevent hardware issues. All vital system sensors can be tracked in real time, allowing voltage readings, fan speeds, and temperature information to be displayed on the desktop or sent to dedicated displays or to the OLED panels of ROG AIO liquid coolers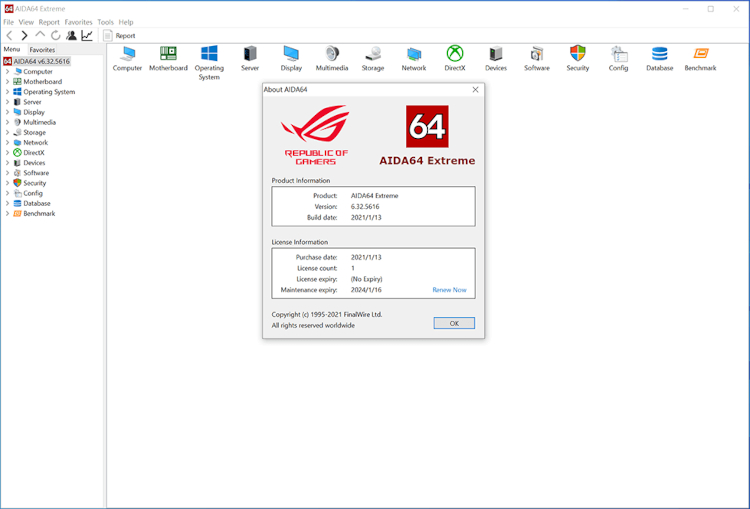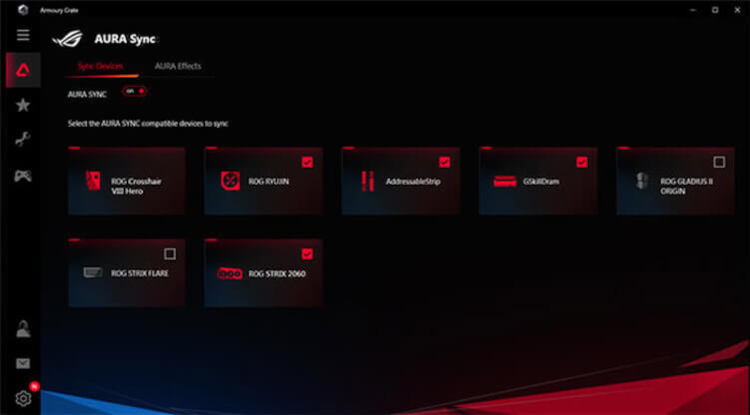 ARMOURY CRATE
Armoury Crate is a software utility designed to give you centralized control of supported gaming products, making it easy to tune the look and feel of your system. From a single intuitive interface, Armoury Crate helps you customize RGB lighting and effects for compatible devices and synchronize them with Aura Sync to create a unified lighting scheme across your system. In addition, Armoury Crate's Fan Xpert4 tool provides comprehensive control over fans, water pumps and all-in-one (AIO) coolers.