Asus Strix Raid Pro 7.1 PCI Express Gaming Sound Card overview
SHARPEN YOUR HEARING TAKE CONTROL
Strix Raid Pro is a premium sound card set built with audiophile-grade components to satisfy gamers who demand ultimate audio performance. Strix Raid Pro features rich, immersive, and clear sound with an incredible 116dB signal-to-noise ratio (SNR), and a 600ohm headphone amplifier for deep, tight bass. The simple yet powerful Sonic Studio sound utility and control box provides complete sound card control and allows instant in-game audio adjustments.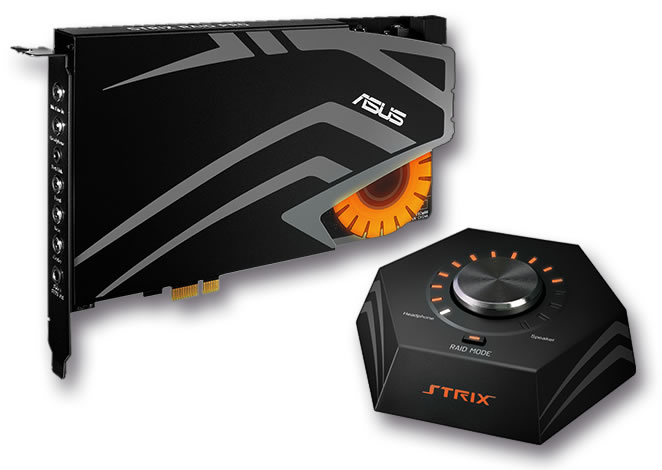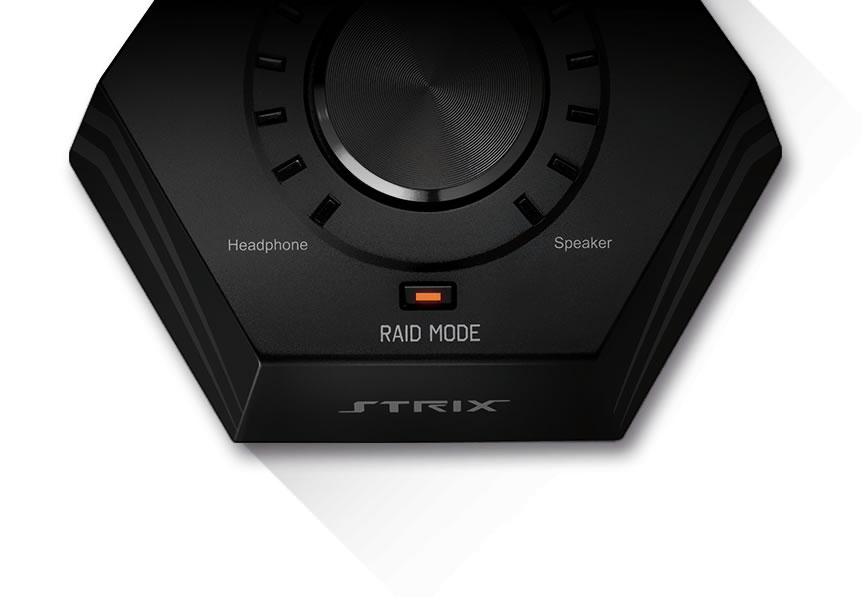 GAMER-FRIENDLY DESIGN
ASUS exclusive Raid Mode can be turned on right in the heat of gaming action with just one-click on the audio control box to provide the exact audio adjustment you want. With this powerful combination of Raid Mode and the audio control box, gamers no longer need to pause the game and open sound software to adjust their audio, ensuring they never miss a single moment of gaming action. Gamers can save their favorite or most frequently-used audio adjustments — Equalizer, Bass Boost, Virtual Surround, and Mic Volume — into custom presets that they can instantly turn on or off with the dedicated Raid Mode button on the audio control box. It also has a convenient knob to adjust the Raid Mode intensity level.
Gain the gaming edge with Sonic Radar Pro!
Modern games are more than graphics – precise audio positioning gives gamers a distinct edge over enemies. That's why Strix Raid Pro includes Sonic Radar Pro, an ASUS exclusive technology that visualizes and enhances in-game sounds, giving you a vital edge in first-person shooters. Fire up your favorite game and Sonic Radar Pro displays a 'radar' HUD (heads-up display) that pinpoints in-game actions relative to your position, so you'll know exactly where you are on the battlefield and what's happening around you!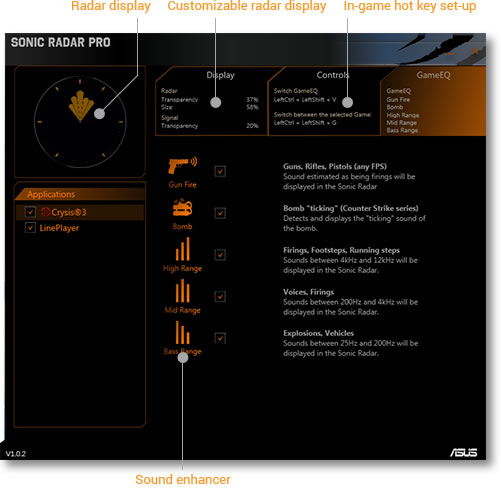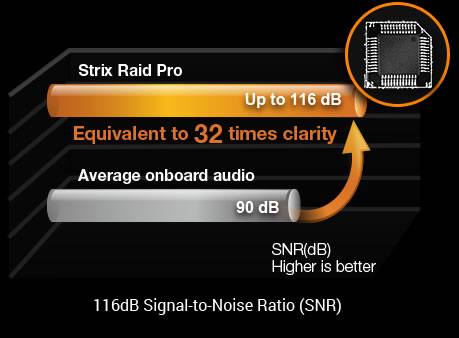 116dB signal-to-noise ratio (SNR) clarity
High-fidelity grade ESS SABRE9006A DAC delivers unrivalled, jitter-free sound and an exceptional 116dB signal-to-noise ratio (SNR) for 32 times greater clarity than average onboard audio.
Hyper Grounding Technology
Noise-blocking multi-layer PCB developed with decades of ASUS professional layout expertise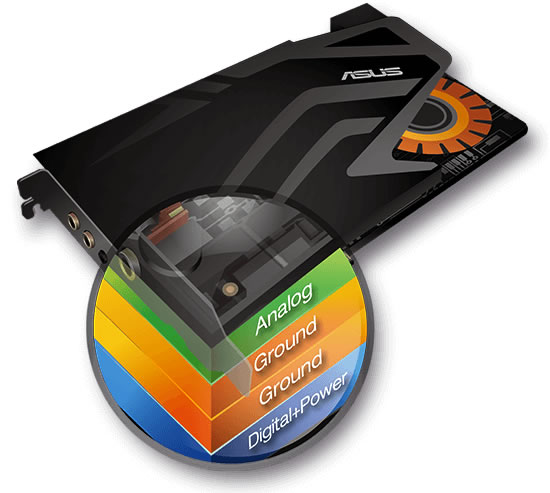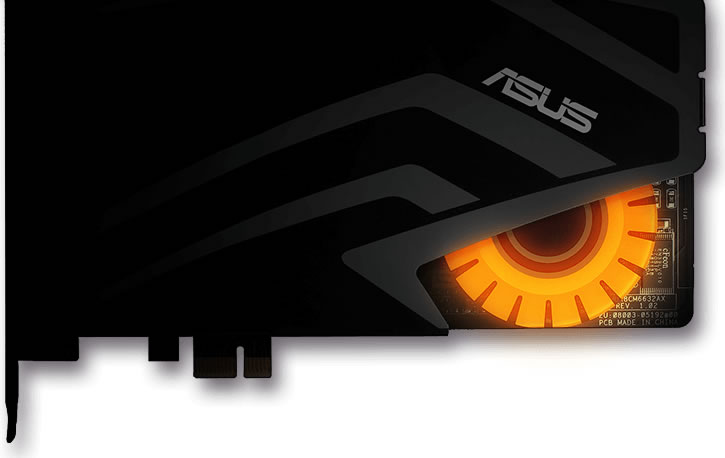 Lighting effects
Express your gaming style with Strix Raid Pro. Its owl-eye design even lights up in the dark.