Asus TUF H310-PLUS GAMING LGA 1151 H310 ATX Motherboard overview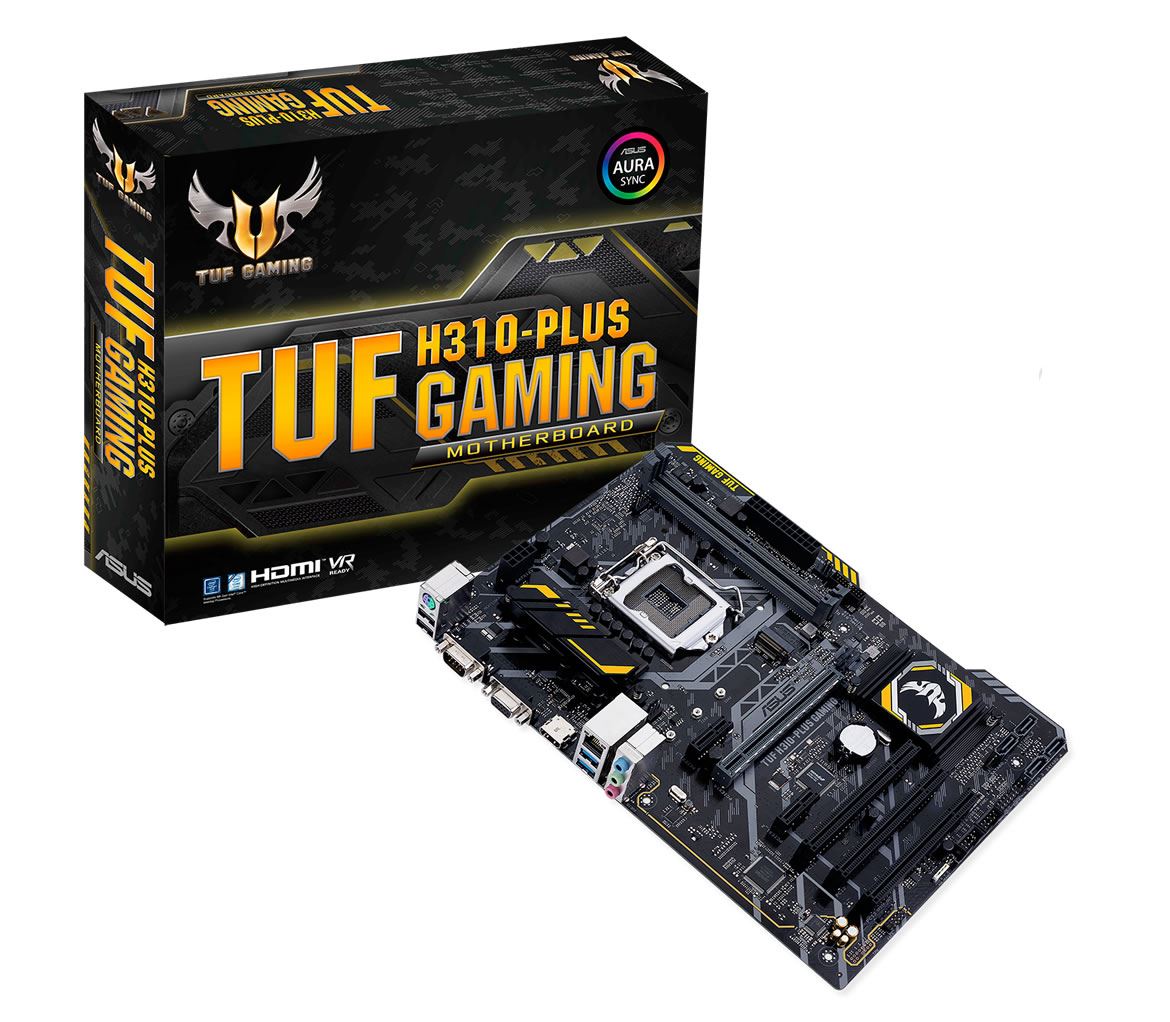 TUF Gaming motherboards are specially designed and tested to survive and thrive in conditions where other boards would struggle. Engineered with highly durable components, these motherboards deliver unwavering stability for gaming sessions that last as long as you demand. When you build with a TUF Gaming motherboard, you also benefit from the TUF Gaming Alliance — an ASUS collaboration with trusted industry partners that ensures easier building, the best compatibility, and complementary aesthetics from components to case.
TUF gaming alliance
TUF Gaming Alliance is the marque of collaboration between ASUS and major PC-component manufacturers, including trusted brands like Ballistix, Cooler Master, Corsair, G.Skill, In Win and Themaltake. A growing range of compliant parts, from PC chassis and power supplies to CPU coolers and DRAM, guarantee both compatibility and aesthetic harmony. We're also continually increasing our partnerships, making the TUF Gaming Alliance ever stronger.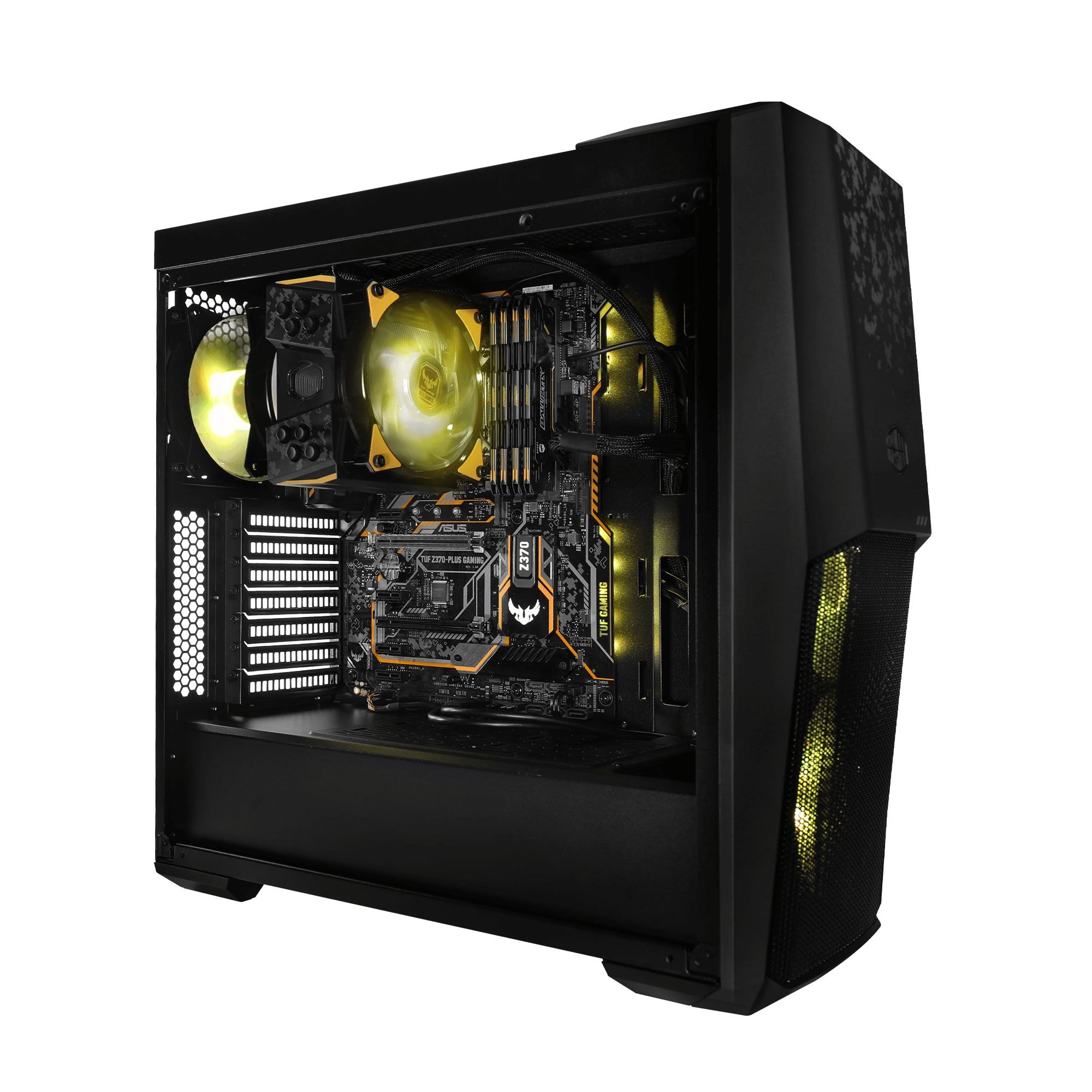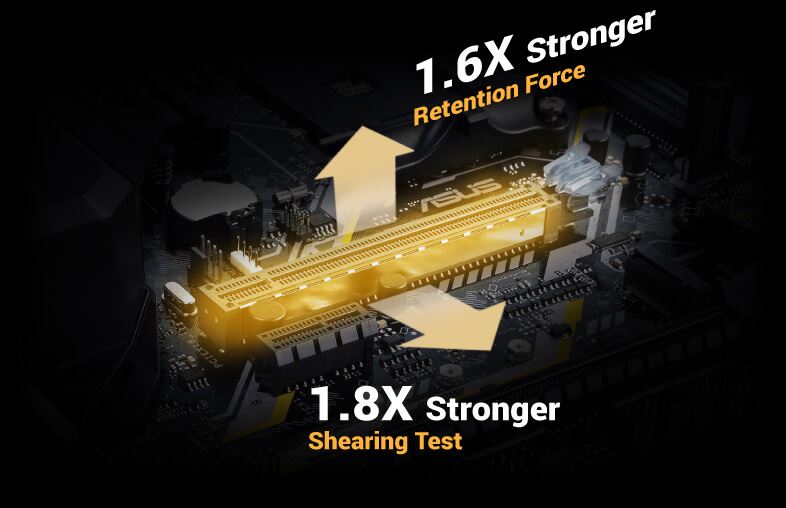 TUF PROTECTION
SafeSlot is the PCIe slot reinvented by ASUS and engineered to provide superior retention and shearing resistance. Manufactured in a single step using a new insert-molding process, SafeSlot integrates fortifying metal for an inherently stronger slot, which is then firmly anchored to the PCB through additional solder points.
FAN XPERT 2+
System temperatures are key to a stable gaming rig ? especially GPU temperatures. TUF Gaming motherboards include Fan Xpert 2+ software that's able to intelligently control system fans based upon the input of multiple sensors, including the temperature of ASUS graphics cards*. This ensures that your TUF Gaming system stays perfectly cooled, no matter how long you play.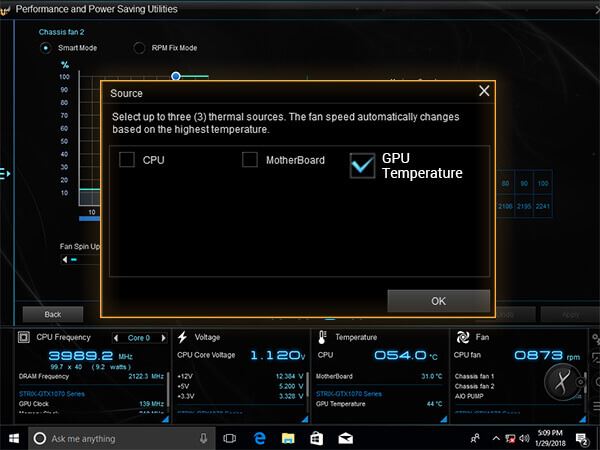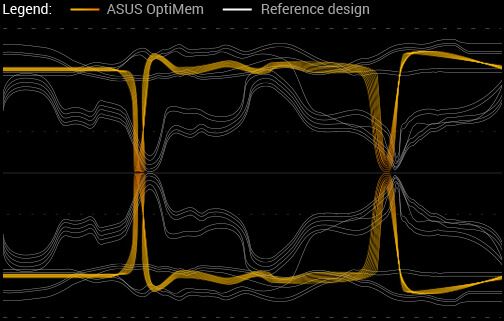 Improved DDR4 Stability
ASUS OptiMem preserves memory signal integrity by routing traces and vias to the optimal PCB layer, and our T-Topology trace layout ensures time-aligned signaling by balancing trace lengths between memory slots. These enhancements allow the TUF Gaming motherboards to support a wide range of dual and quad-DIMM memory kits, while providing your rig with the stability it needs to deal with any type of workload - whether you're gaming or running intensive applications.
Speed Up with Onboard M.2
With x2 PCI Express® 2.0 bandwidth, M.2 supports up to 10Gbps data-transfer speeds. It's the perfect choice for an operating system or application drive, making your PC and apps work as fast as possible.