be quiet! Dark Power 13 1000W 80 PLUS Titanium Fully Modular ATX Power Supply / PSU overview
80 PLUS TITANIUM CERTIFIED
Dark Power 13 is certified with 80 PLUS Titanium and a money-saving energy efficiency rating of up to 95.2%. This provides lots of benefits for your high-end system, including less power consumption and an overall cooler and quieter operation. The standby drain is below 0.1 watts.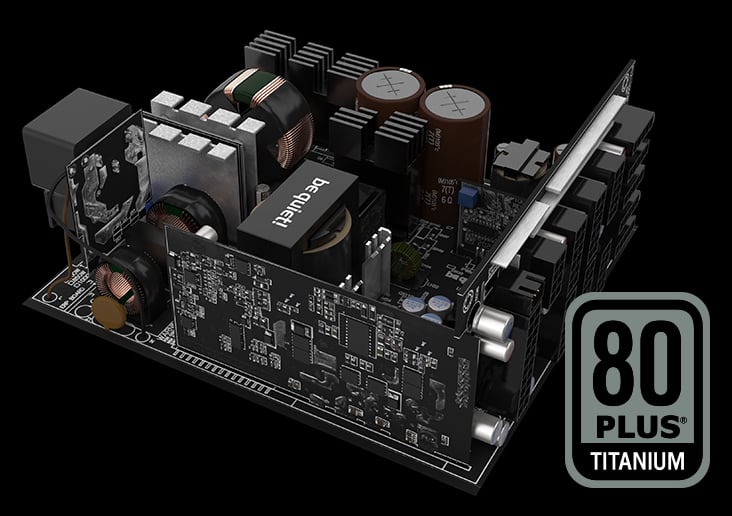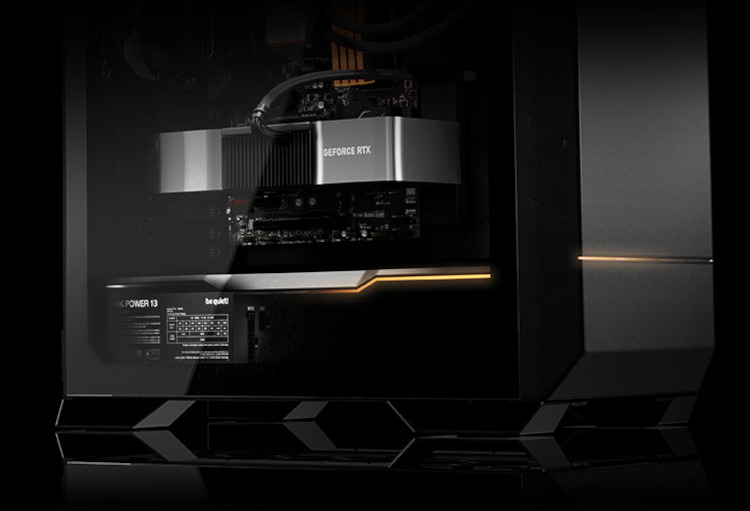 FUTURE-PROOF YOUR SYSTEM
Dark Power 13 is an ATX 3.0 PSU and comes with both native integration of the 12VHPWR connector for next-generation PCIe 5.0 graphics cards, and PCIe 6+2-pin connectors for support of current-gen GPUs. This makes the PSU extremely versatile and the perfect choice for present high-end systems and the ones to come.
THE NEW STANDARD OF POWER
Dark Power 13 offers of continuous power with 4 independent 12V rails. Even if the graphics card demands excessive power for a short time: Dark Power 13 handles power excursions up to double its rated power with ease. This ensures reliable operation with the next generation of processors and graphics cards.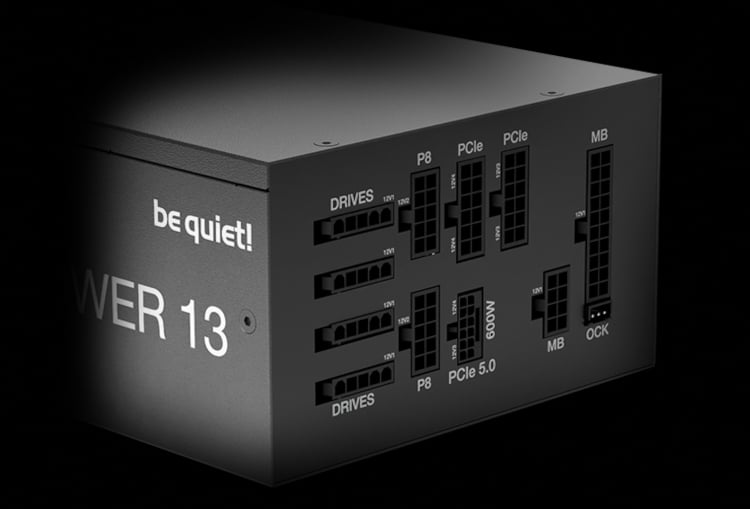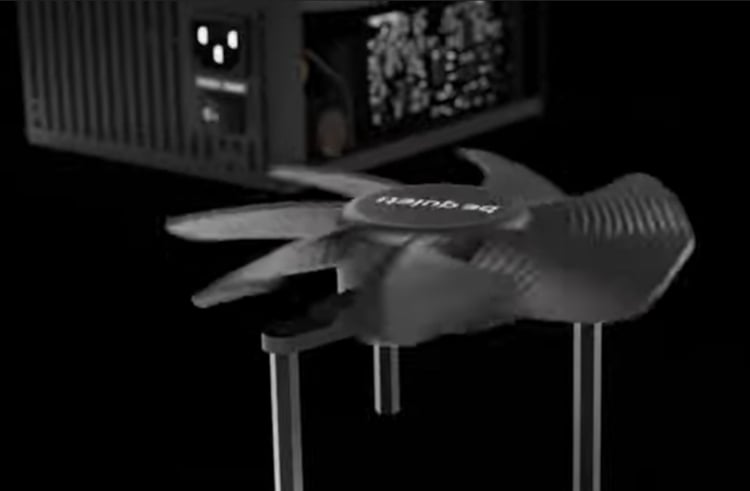 FRAMELESS SILENT WINGS FAN
The improved tripod-mounted be quiet! Silent Wings fan enables maximum airflow and a virtually inaudible operation. This is thanks to its unique, airflow-optimized fan blade design along with an advanced fluid-dynamic bearing. A 6-pole fan motor ultimately makes for less vibration, super-long life and minimal power consumption.
INNOVATIVE COOLING CONCEPT
The split fan inlet of the Dark Power 13 is a custom-shaped funnel that increases airflow while reducing unwanted turbulence. The wire-free design inside allows the cool air to reach all components flawlessly which ultimately leads to a longer lifespan.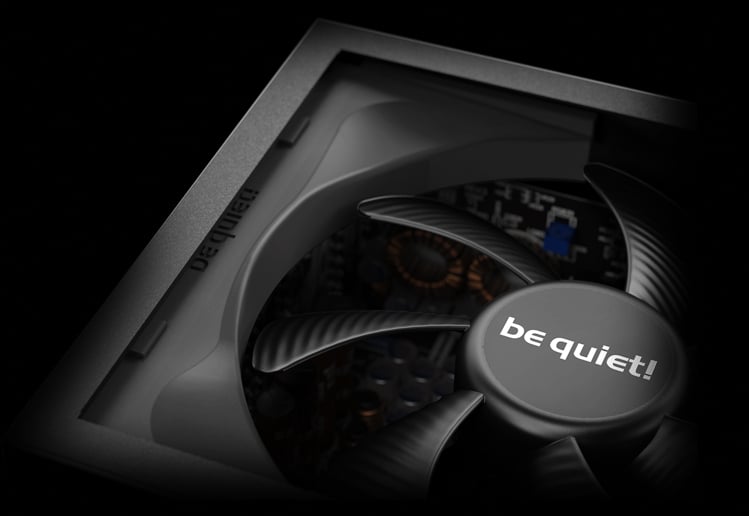 READY FOR OVERCLOCKING
Dark Power 13 is particularly suitable for overclocking. The overclocking key gives you full overclocking control by manually switching between the default four 12V-rail mode and the alternative massive single-rail operation.
WORLD CLASS TOPOLOGY
With an active rectifier and full bridge LLC technology Dark Power 13 offers some of the most advanced technologies available, resulting in higher efficiency, better regulation and lower ripple noise for an incomparably stable operation.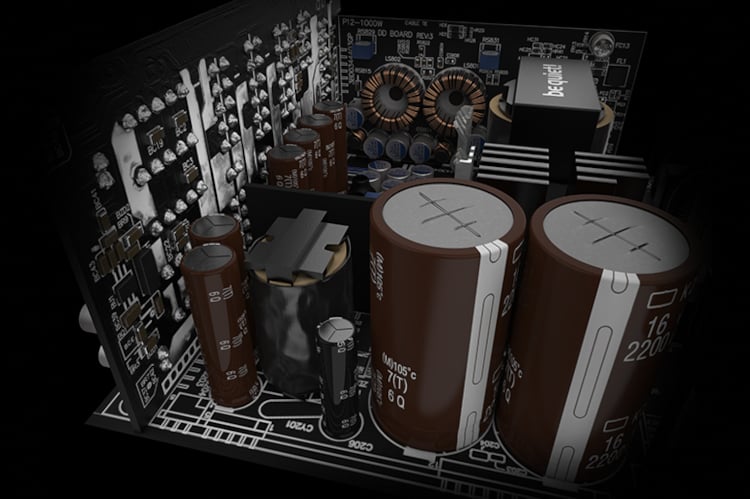 JAPANESE 105° CAPACITORS
Only the best components are used in Dark Power 13. That is why we have exclusively built high-quality Japanese capacitors into the PSU chassis. They are rated to 105°C which ensures stability, reliability, and a long operating life.
HIGHEST CONVENIENCE AND BEST CONNECTIVITY
Modular, sleeved cables of up to 120cm in length simplify component installation and reduce annoying clutter. This results in increased airflow and improved cooling in even the largest PC cases.