Be quiet! Silent Wings 4 PRO 140mm Fan overview
IMPROVED ON ALL LEVELS
The fan blades are what makes a fan. It is for this reason that the fan blades of Silent Wings Pro 4 PWM have been developed newly from scratch. The new blade arrangement enables a performance second to none for all possible operations. Be it in a case, on radiators or heat sinks.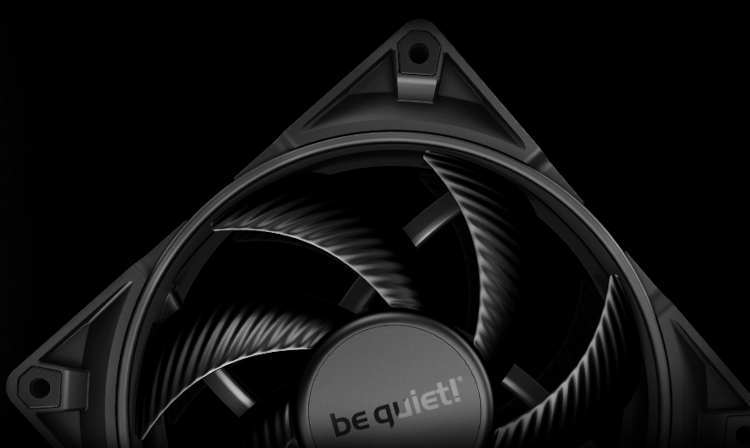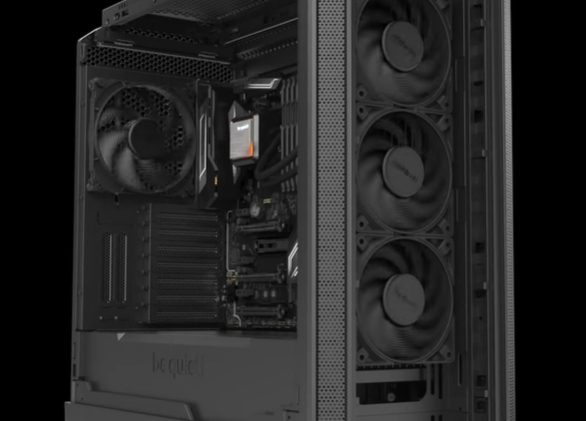 OPTIMIZED FOR HIGH-END PERFORMANCE
Silent Wings Pro 4 PWM makes for extraordinary air pressure and therefor, significantly increases the system's performance. The decreased distance between the fan blades and the frame enables an extraordinarily high air pressure. By that, the Silent Wings Pro 4 PWM allows the user to run even the most demanding applications.
SPEED SWITCH
The speed switch makes switching between medium, high-speed and ultra-high-speed of maximum RPM levels quick and easy. The Silent Wings Pro 4 PWM alters its application with a simple slide to the right. Medium-speed is suitable for any operation that requires regular cooling performance. High-speed lets the fan spin faster, providing more cooling power. Ultra-high-speed ultimately offers enough rpm to cool even the most demanding hardware in high-end PC builds.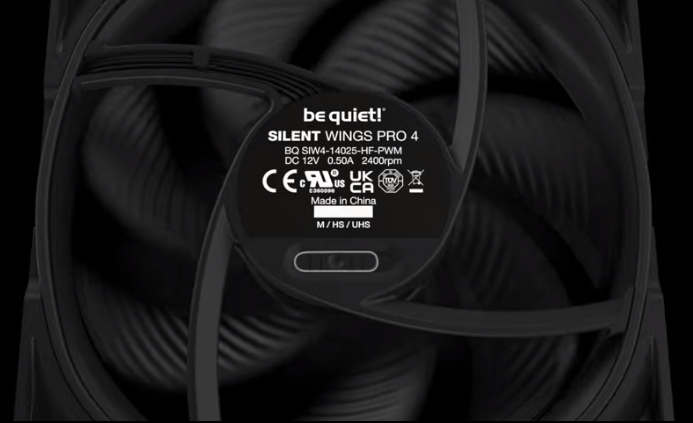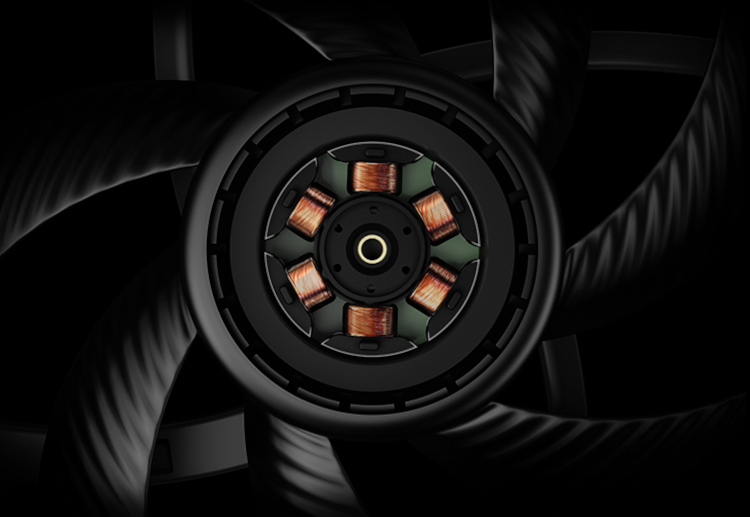 6-POLE FAN MOTOR
6-pole fan motor with 3 phases for very low power consumption, less vibration and therefore quiet max. operation of 36.8dB(A). Equipped with this state-of-the-art technology the fan is virtually inaudible when operated in mid-speed.
3 DIFFERENT MOUNTING OPTIONS
Silent Wings Pro 4 PWM has 3 mounting options in the scope of delivery. The pre-installed radiator corners are specially designed for radiators on which the incomparable performance of this high-end fan completely shines. On the other hand, for chassis use, the anti-vibration mounting is the first choice as they reduce vibrations to a minimum. The plastic mountings round up the scope.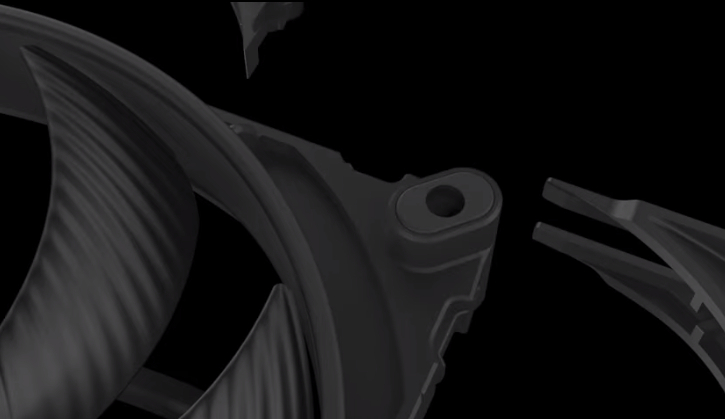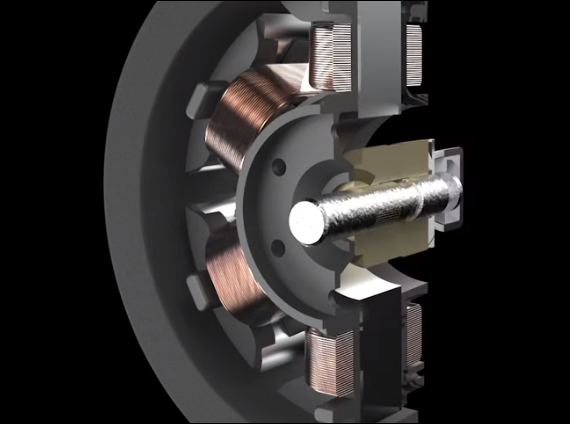 FLUID-DYNAMIC BEARING
The advanced fluid-dynamic bearing (FDB) enables a super long fan life of up to 300,000 hours. In addition, it reduces the vibrations significantly and supports the virtually inaudible operation of Silent Wings Pro 4 PWM.
ELEGANT LOOK
The all-black design combined with a high-grade fan sticker makes Silent Wings Pro 4 PWM a highlight in any system. The finely sleeved PWM cable perfectly rounds up the outer appearance of the fan. Not only does the PWM cable look great: its connector can also be plugged in and out with ease, making the fan an eye-catcher and user-friendly alike.