BeQuiet! SILENT BASE 601 WINDOW BLACK ATX Mid-Tower Chassis overview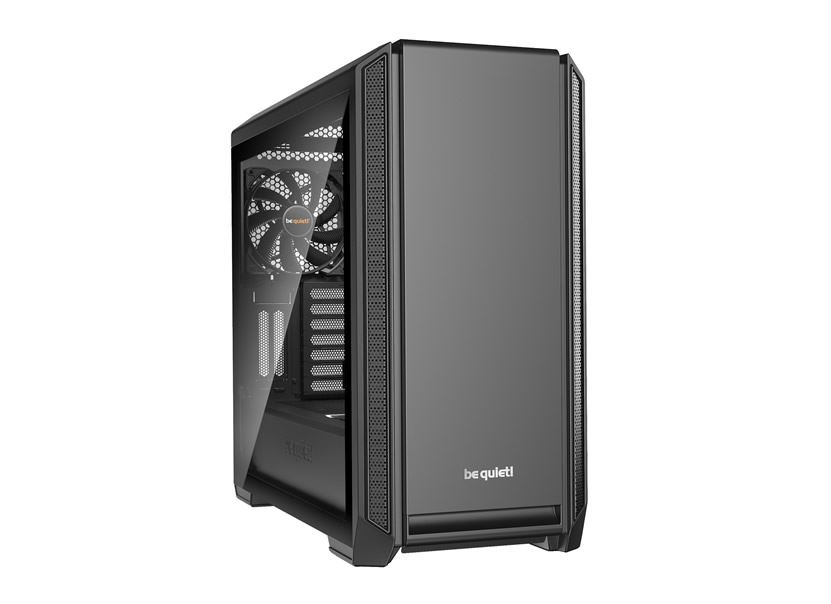 be quiet! Silent Base 601 Window Black delivers the perfect combination of maximum silence and an excellent usability for remarkably quiet configurations.
NOISE DAMPENING VENTS
The air inlets on the front cater for maximum silence with a constant amount of air permeability. The specially designed vents reroute the inflowing air twice to reduce airborne noise.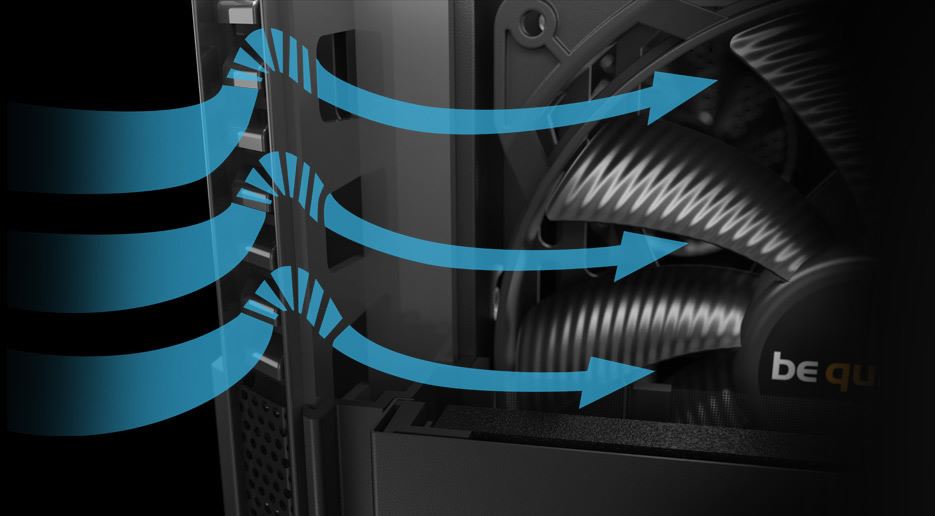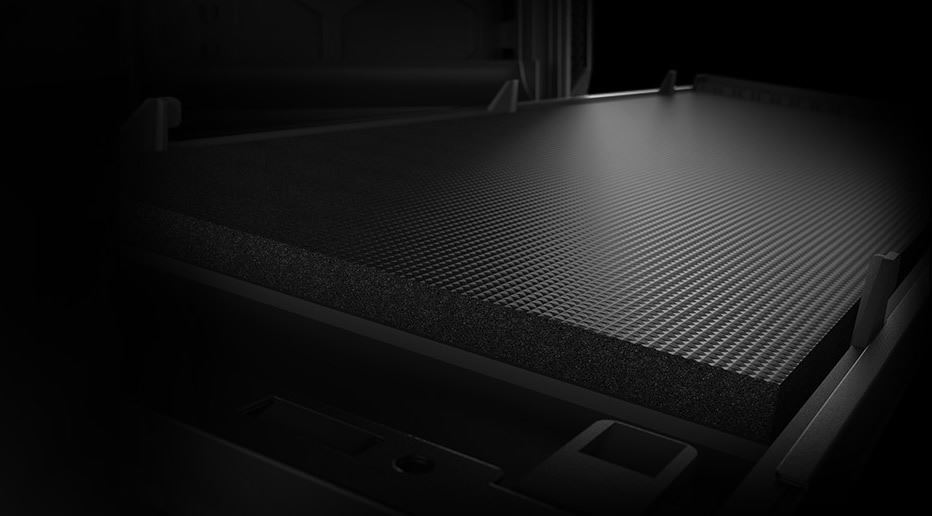 SUPERB NOISE DAMPENING
The front, top and sides are equipped with extra thick dampening mats of 10mm, resulting in maximum stability and superb noise dampening capabilities. The decoupled PSU bracket and HDD cages also minimize vibrations. The full metal body provides stability for the case and improves its haptic.
PRE-INSTALLED PURE WINGS 2 fans
Two pre-installed Pure Wings 2 140mm fans with airflow-optimized fan blades ensure a perfect airflow and solid cooling. The integrated 3-step fan controller caters for up to three fans.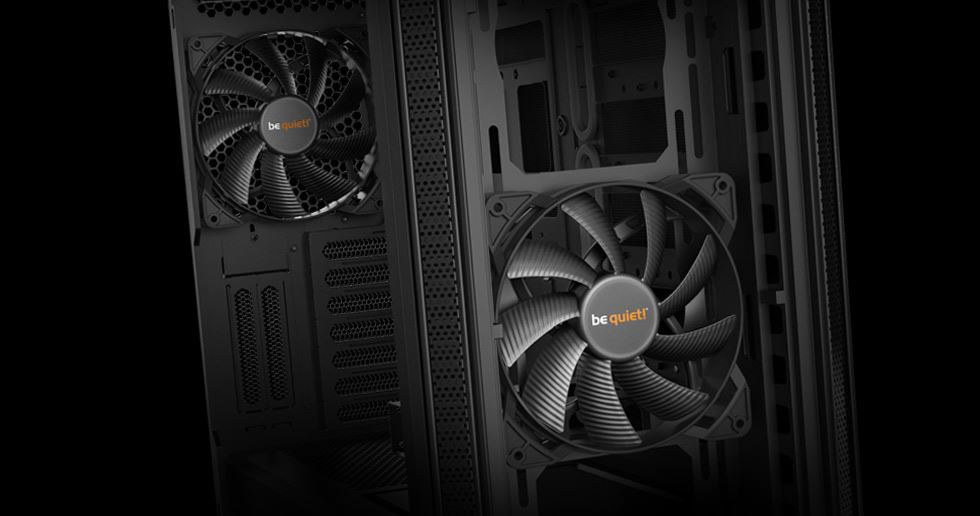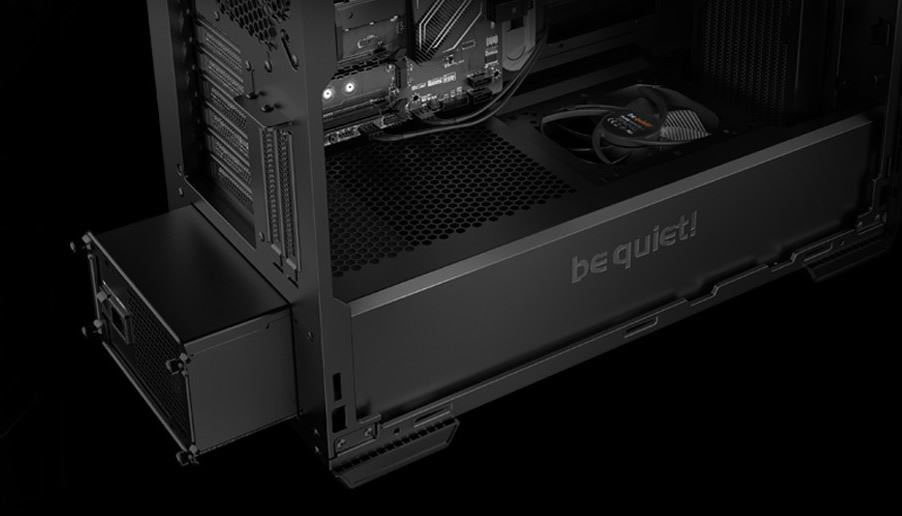 FUNCTIONAL PSU SHROUD
The PSU shroud perfectly covers the cables, PSU and contains a double HDD cage. The cover plates are separately detachable to install a 140mm fan on the top. With the small cover detached a 360mm radiator can be installed at the front. Using the PSU bracket the power supply unit can be easily installed from behind.
CONVENIENT TO HANDLE
The high-end side panels provide a mounting system with push-pins for secure and user-friendly detachment. By depressing the push-pins the locking mechanism releases the upper part of the side panel and this hovers safely until removed manually. Excellent usability for fast and easy access to the interior of the case.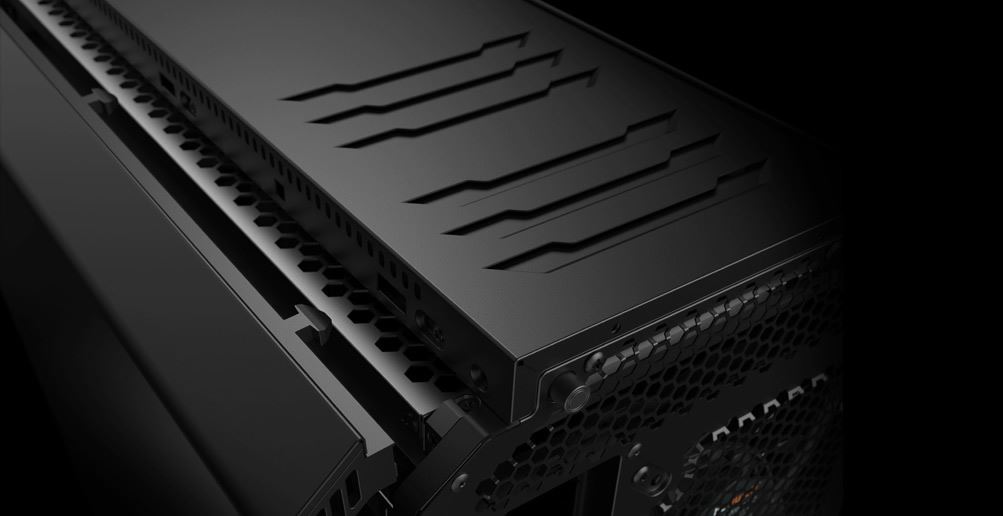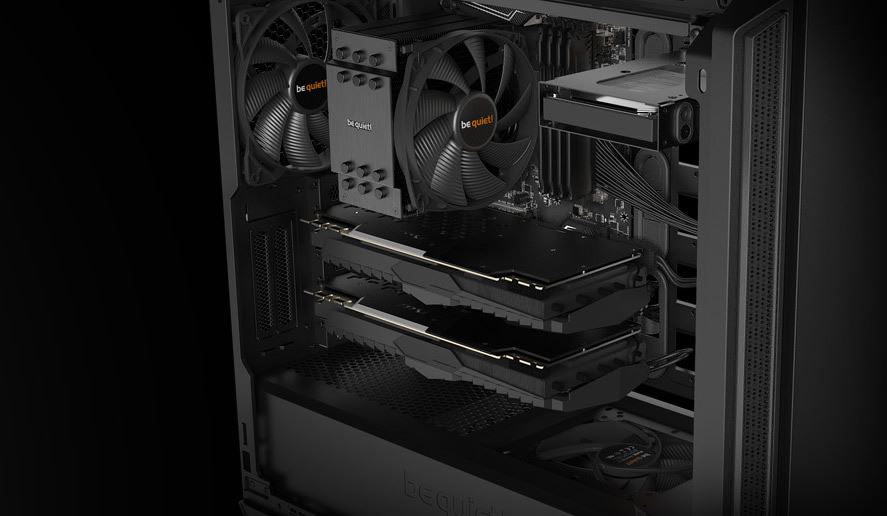 GENEROUS SPACE, SMART DESIGN
Despite its compact design the Silent Base 601 provides generous dimensions and cutouts even for installing an E-ATX motherboard. The smart arrangement of components also allows multiple graphics cards and large coolers to fit in well.
EASY INSTALLATION OF RADIATORS
With its optimized design Silent Base 601 is the perfect case for water cooling. Radiators of up to 360mm can be installed at the front, top and rear. Using the detachable bracket radiators can be installed very quickly and easily at the top.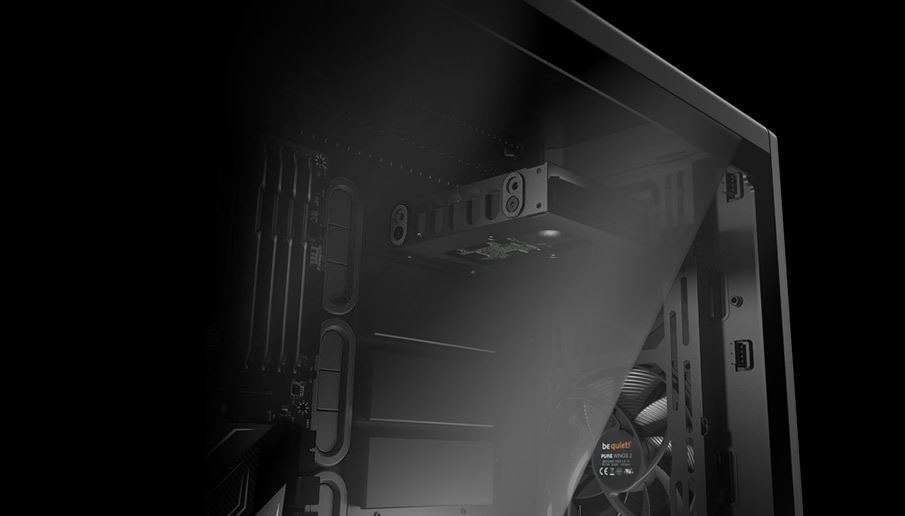 GLASS WINDOW
The elegant, windowed side panel offers a perfect view of the components inside your PC case. The window is made of tinted and tempered glass with black painted side bars.