Cougar GX-F 750W 80 Plus Gold Fully Modular ATX Power Supply overview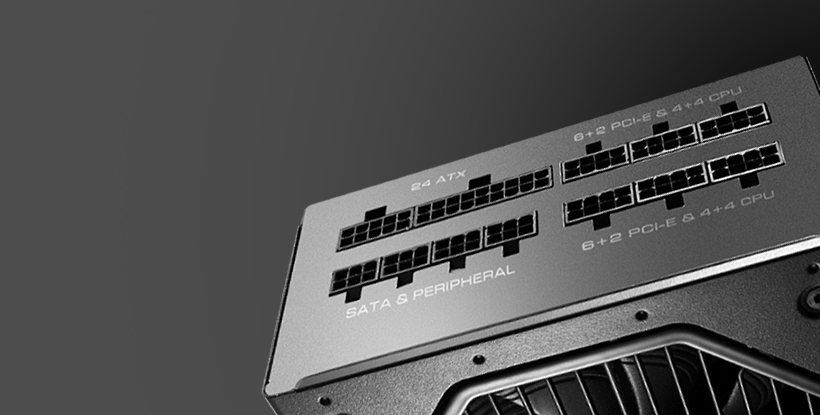 Quality Outputs
First, GX-F's LLC, DC-DC and Tri-Sense(3.3V, 5V, and 12V) design has been created to provide high-quality outputs, with an extremely tight 3% voltage regulation to deliver a stabler operation.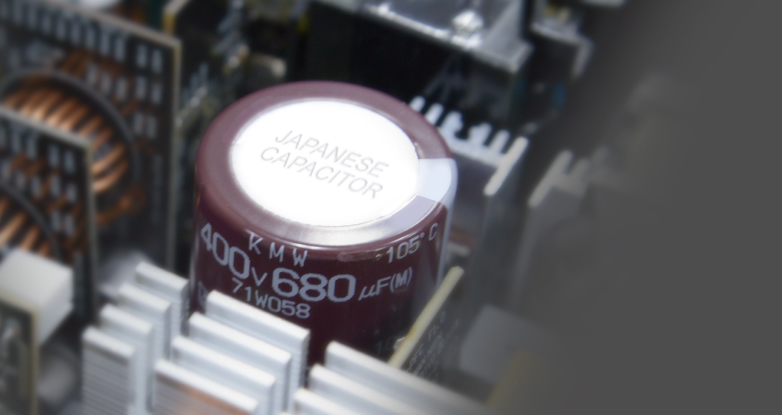 Japanese Capacitors
Second, it includes 105ºC Japanese main and standby capacitors to ensure that it will keep providing your computer with stable electrical supply for a long time.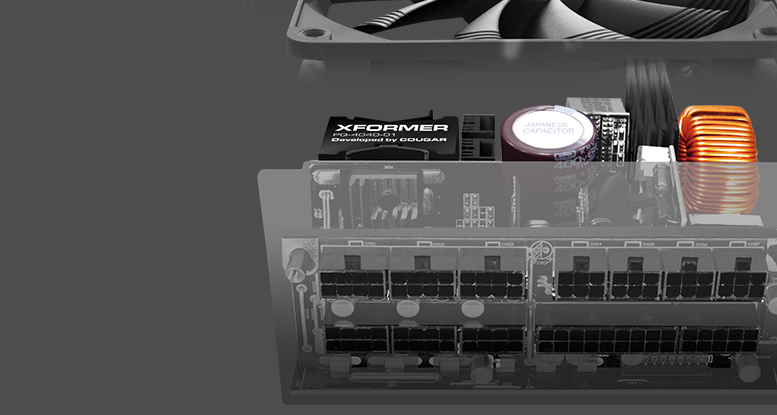 Temperatures
GX-F has been designed and thoroughly tested to perform optimally in 50ºC working temperature environments.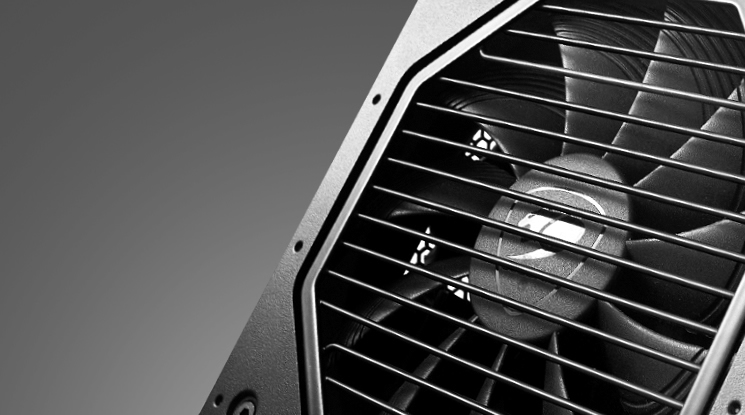 135mm HDB Fan
A key component of GX-F is its 135mm HDB fan. Using COUGAR's patented groove design, this advanced fan's blade curvature has been fine-tuned to reduce vibration, helping you enjoy a quieter gaming experience.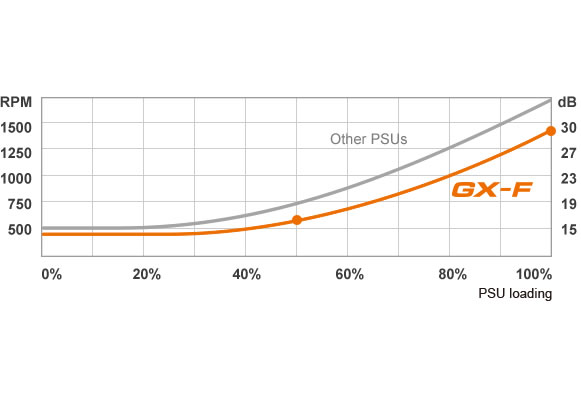 RPM and Noise Balance
The internal 135mm HDB fan optimizes the balance between RPM and noise.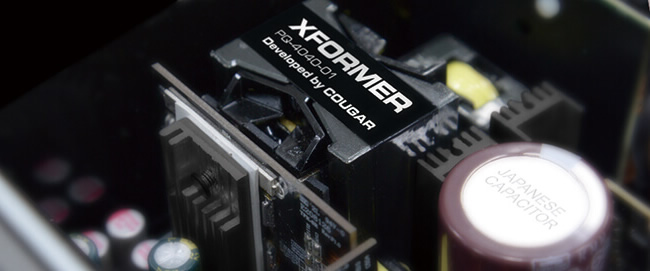 COUGAR Xformer + Refined QualityE
COUGAR Xformer: This high-frequency transformer reduces copper loss and adapts to rising temperatures, while its PQ-Type core further increases efficiency and reliability while keeping the temperature under control. Streamlined PCB wave soldering: A precise board-to-board connection improves the GX-F's internal structure, eliminating intermediate cables that produce electrical losses and further enhancing its efficiency.