Cooler Master Hyper 212 RGB Black Edition CPU Air Cooler overview
HYPER 212 RGB BLACK EDITION
The legendary Hyper air cooler is back and better than before. The Hyper 212 RGB Black Edition offers better installation and great performance, easily one of the best air cooling solutions. The aluminum top cover and nickel plated jet black fins, give the Hyper 212 RGB Black Edition a premium aesthetic appeal. The sleek jet black not only makes it look great, but also increase cooling performance.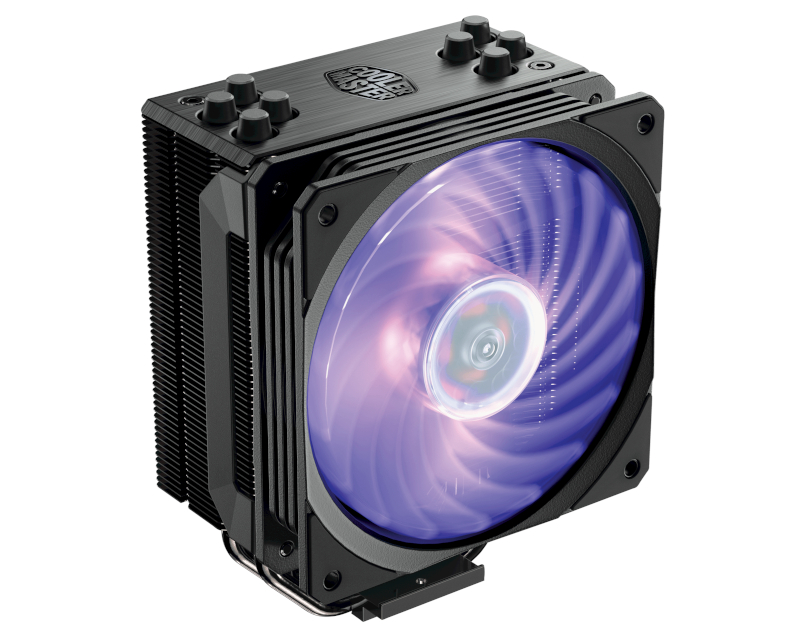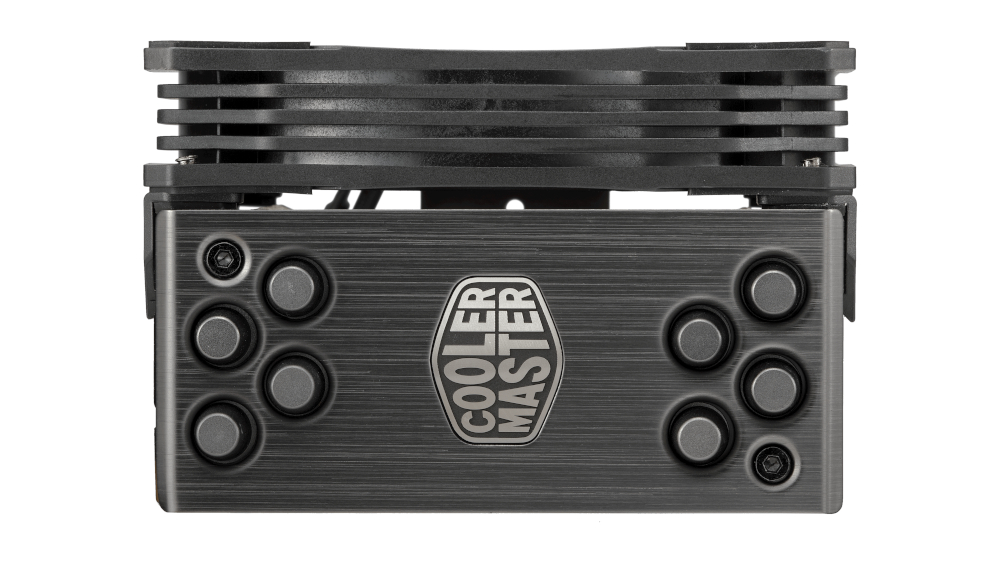 SLEEK FINISH
The top cover is brushed, anodized aluminum that is finished in gunmetal black for a refined look.
PRECISE AIR FLOW WITH NICKEL BLACK FINS
Stacked fin arrays ensure the least airflow resistance, which allows cooler air to flow into the heatsink. The nickel plated jet black fins also enhance radiation cooling performance.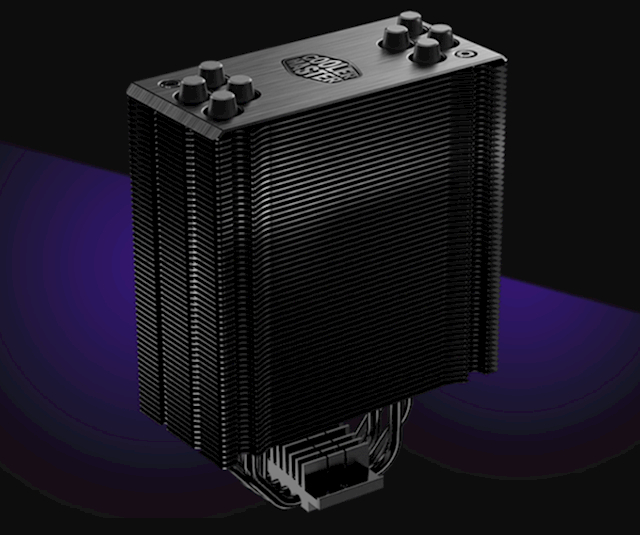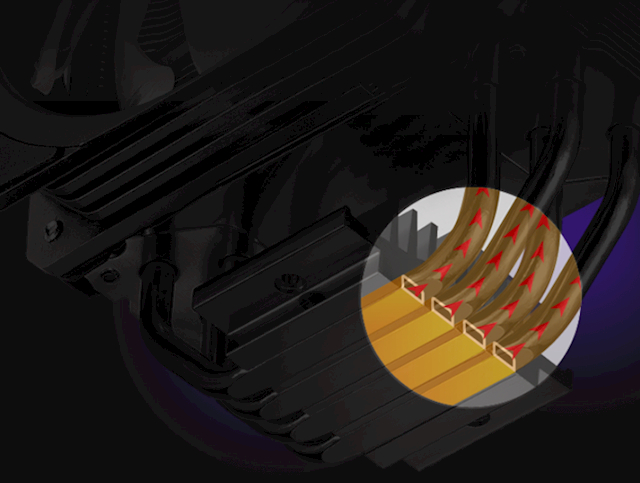 DIRECT CONTACT TECHNOLOGY
4 heat pipes with exclusive Direct Contact Technology provide effective and excellent heat dissipation.
THE NEW SF120R RGB FAN
Is certified to sync with Motherboard RGB software or controlled by our controller. The wide speed range can be fine-tuned for maximum cooling performance or silent operation.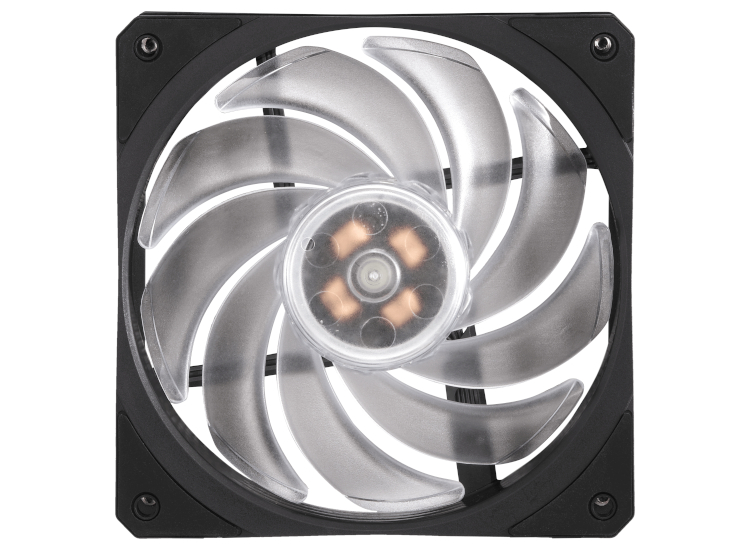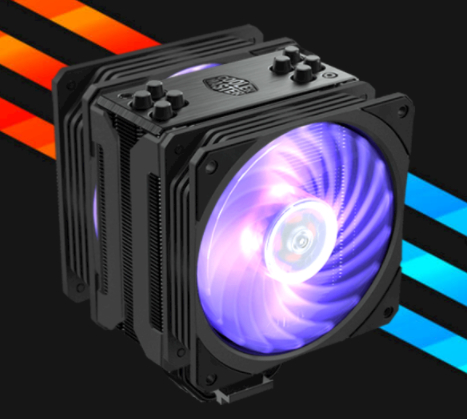 OPTIONAL PUSH-PULL FAN CONFIGURATION
To avoid dynamic losses and help accelerate heat exhaust, an additional fan helps pulling heat away faster from heatsink.
UNIVERSAL MOUNTING KITS DESIGN
The improved universal bracket design ensures easy and worry-free installation on all platforms.