Corsair iCUE 5000X RGB White Tower Chassis overview
FOR A CRYSTAL-CLEAR BUILD THAT KEEPS ITS COOL
The 5000X RGB makes a stunning, showpiece-worthy PC easy to build and easier to keep cool with the space and flexibility to mount multiple 360mm radiators, all surrounded by beautiful tempered glass on four sides.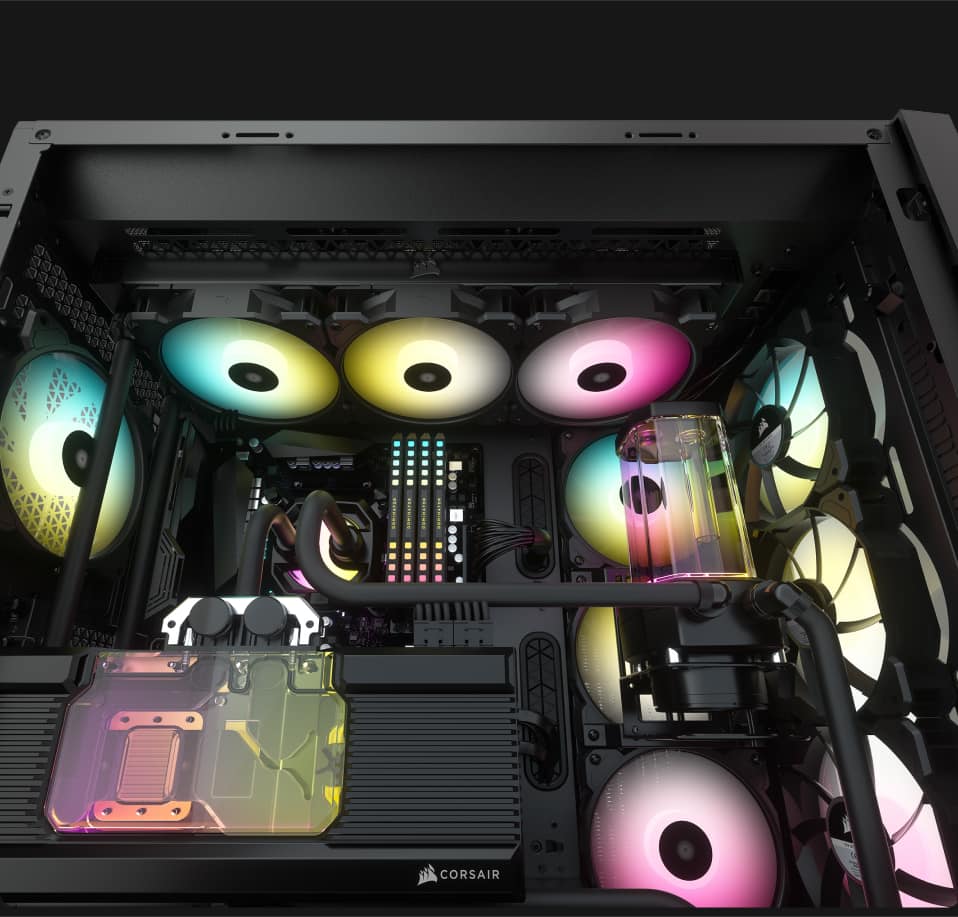 MAXIMUM COOLING POTENTIAL
The 5000X RGB has incredible flexibility when it comes to cooling. With up to ten 120mm fan mounts, three included SP RGB ELITE fans with CORSAIR AirGuide technology and three seperate 360mm radiator locations, the only limit to your cooling options is your imagination.
THERE'S NO REPLACEMENT FOR DISPLACEMENT
The 5000X RGB isn't your run-of-the-mill, standard mid-tower ATX case. Its brilliantly engineered interior offers incredible expansion potential for liquid cooling.
POWERFUL DIRECTED AIRFLOW
Equipped with two CORSAIR AirGuide 120mm fans featuring anti-vortex vanes to concentrate airflow and enhance cooling.
TAKE COMMAND OF YOUR COOLING
A PWM fan repeater controls the included fans, with connections for up to six in total. Reduce fan speed when you want to keep your system quiet, or increase when you want to push its performance, all from a single 4-pin PWM header on your motherboard.
EXTREME COOLING
Maximum Cooling Potential: A spacious interior fits up to 10x 120mm or 4x 140mm cooling fans, along with multiple radiators including up to a 360mm in front and a 360mm push/pull in the roof.
SMART RGB LIGHTING OUT-OF-THE-BOX
Fully control and synchronize the RGB lighting for up to six fans with the included iCUE Lighting Node CORE and CORSAIR iCUE software.
ALL THE STORAGE YOU NEED
Fits up to 4 x 2.5" SSDs and 2 x 3.5" HDDs
CORSAIR RAPIDROUTE CABLE MANAGEMENT
Quickly and easily route your major cables through a single hidden channel, with a roomy 25mm of space behind the motherboard for all of your cables, concealed by a hinged steel door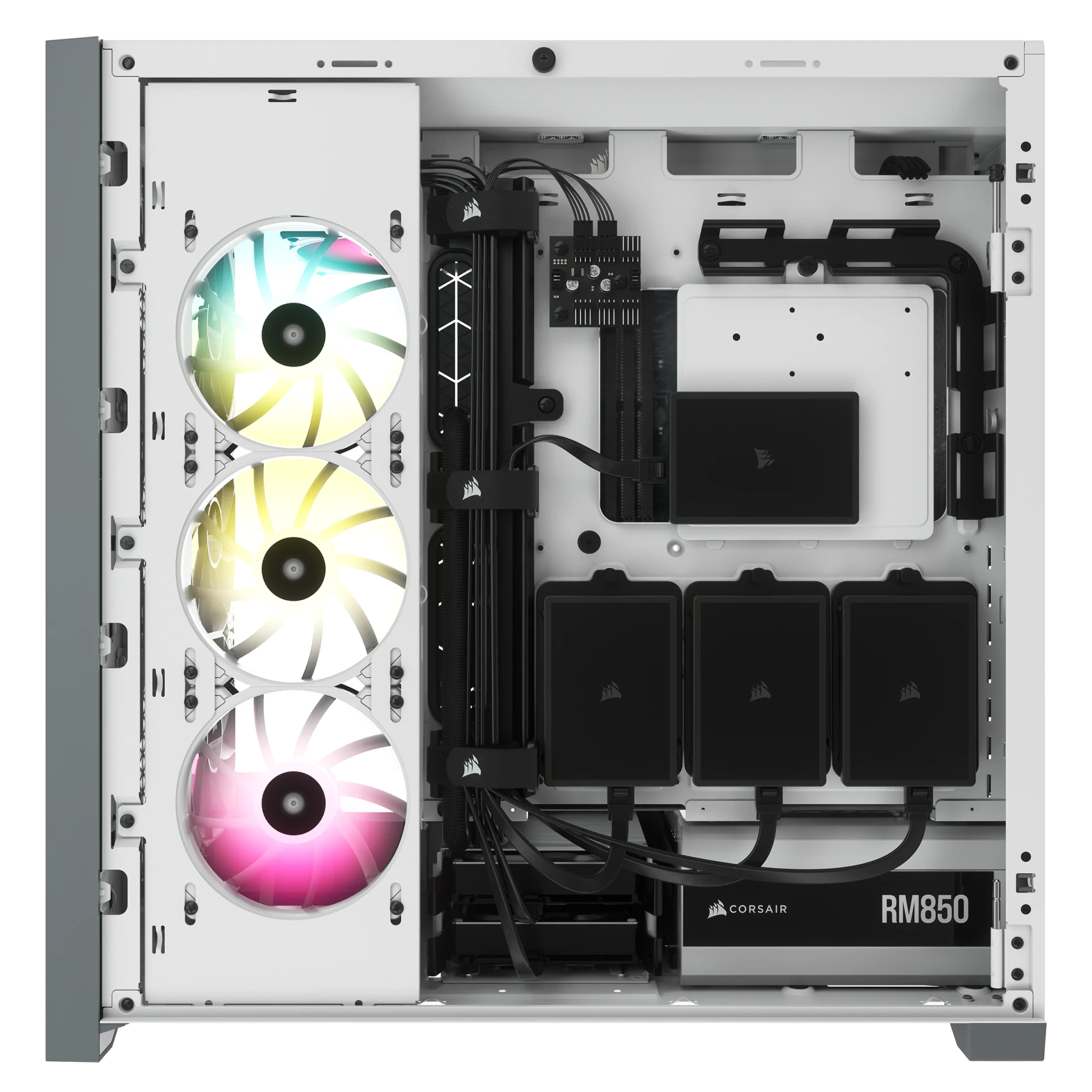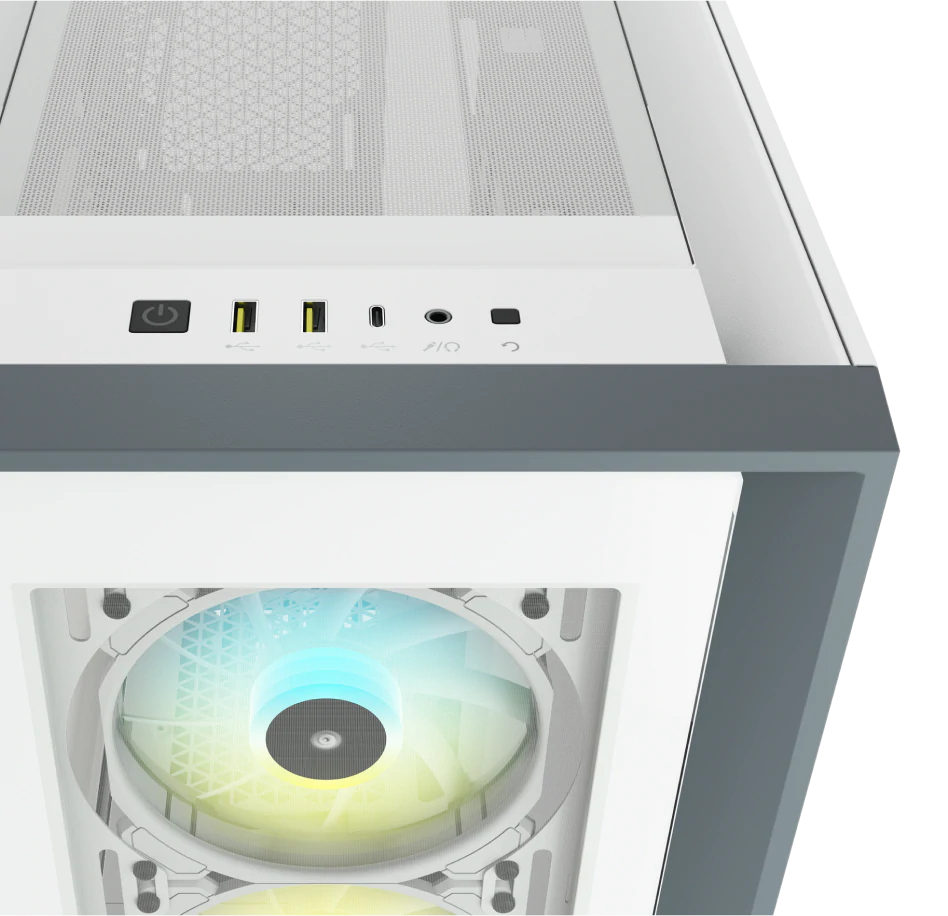 MODERN FRONT PANEL I/O
Puts your connections within easy reach, including a USB 3.1 Type-C Port, 2x USB 3.0 port, and a combination audio/microphone jack.
VERTICAL GPU MOUNT READY
With included vertical PCIe slots and a screw mount for a CORSAIR PCI-Express 3.0 extension cable (sold separately), you can show off your GPU and keep it secure at the same time.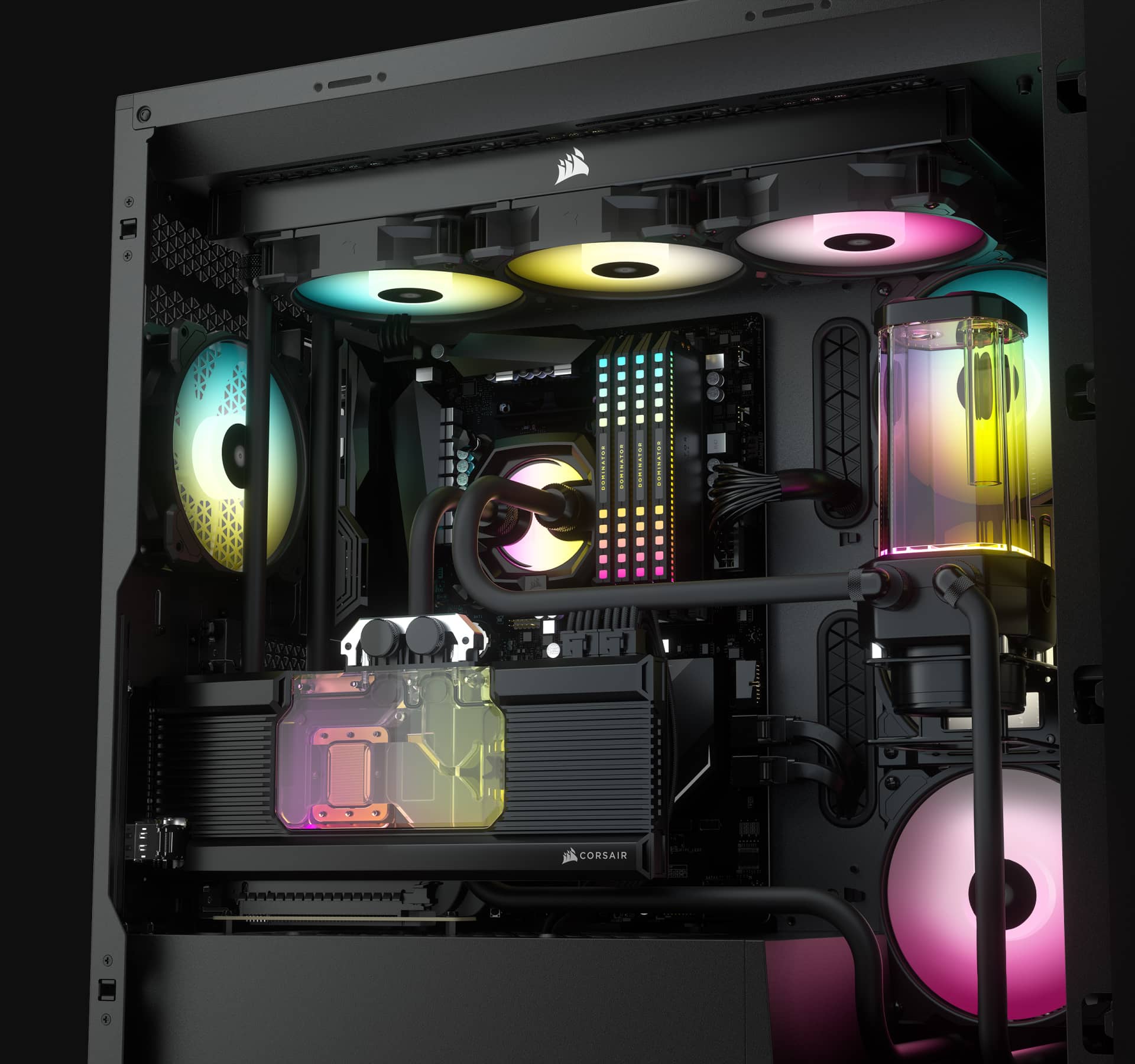 UNITE YOUR SETUP
CORSAIR iCUE software brings your entire setup together, creating a fully immersive ecosystem with intuitive control.