Corsair RMx SHIFT Series RM1000x SHIFT 1000W 80 PLUS Gold Fully Modular ATX Power Supply / PSU overview
CORSAIR RMx SHIFT SERIES
Innovative side cable connection positioning, fully modular micro-fit cables, and 80 PLUS Gold certified reliable power.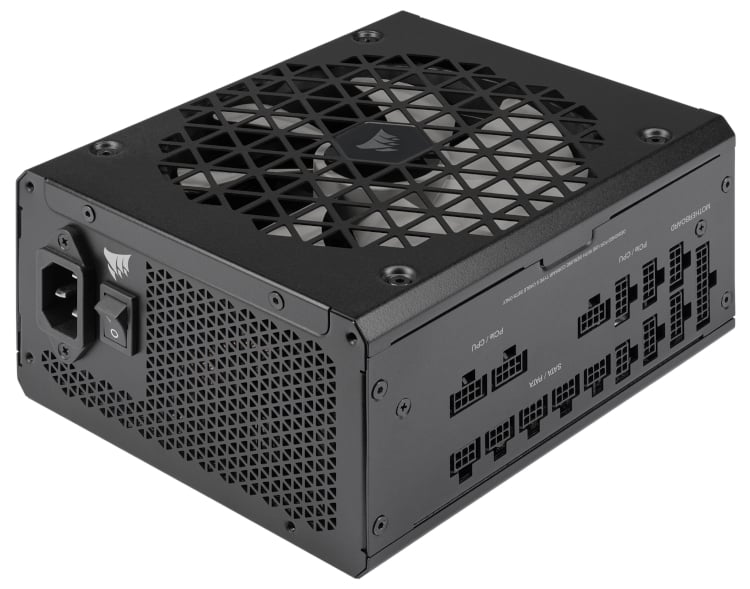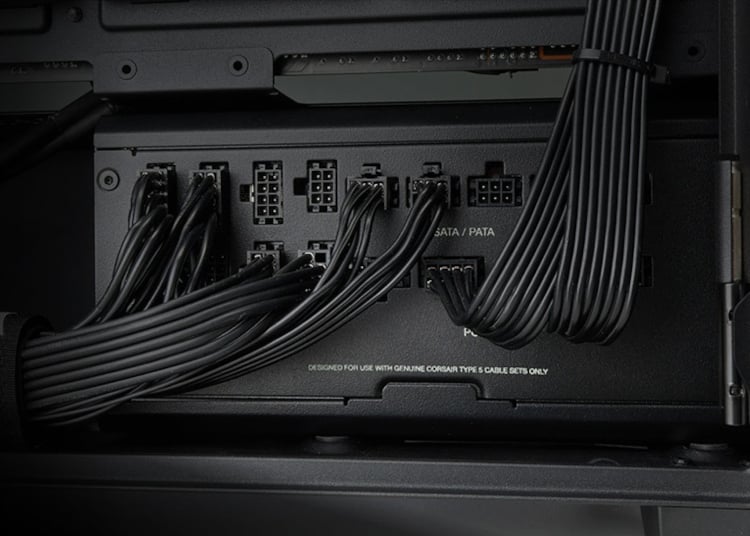 INNOVATIVE SIDE MOUNTED CONNECTIONS
An innovative side PSU panel with modular connections lets you comfortably plug cables into the side face of the PSU, making it easier to connect and manage your cables than ever before.
ATX 3.0 CERTIFIED
The ATX 3.0 standard demands a high level of reliability and power efficiency. While many CORSAIR PSUs meet these requirements, RMx SHIFT Series PSUs are formally certified for ATX 3.0 compliance. PCIe 5.0 12VHPWR GPU cables included for use with modern graphics cards such as the NVIDIA GeForce RTX 40 Series.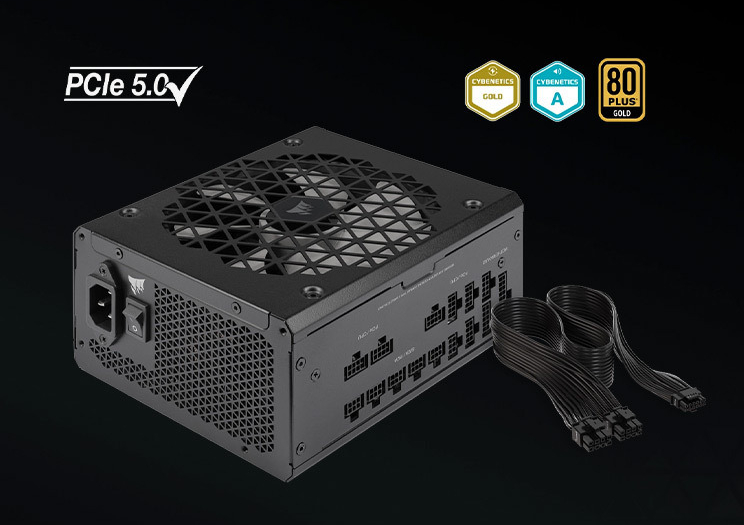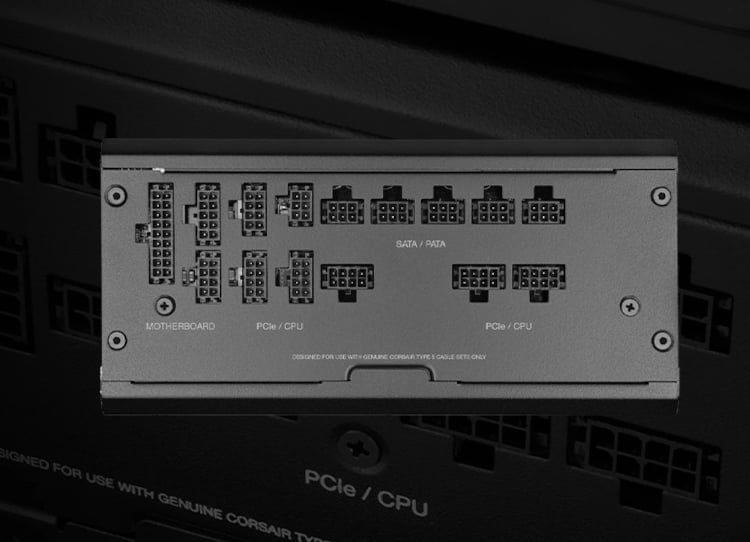 CORSAIR TYPE 5 MICRO-FIT CONNECTORS
Fully modular, CORSAIR Type 5 Gen 1 micro-fit PSU cables, so you only connect the cables your system needs while taking up less space.
80 PLUS GOLD POWER
Steady power output at up to 90% efficiency, and Cybernetics-certified for low power consumption, less noise, and cooler temperatures. Built with 100% industrial-grade 105c rated Japanese electrolytic capacitors for unwavering power and reliability.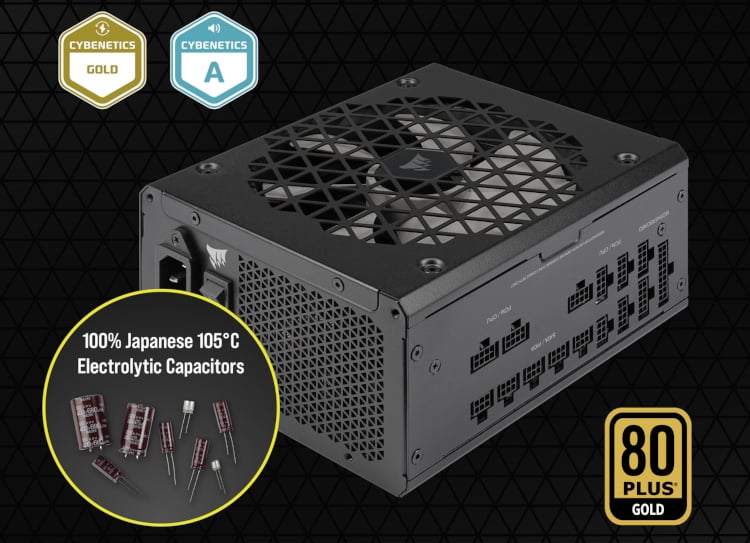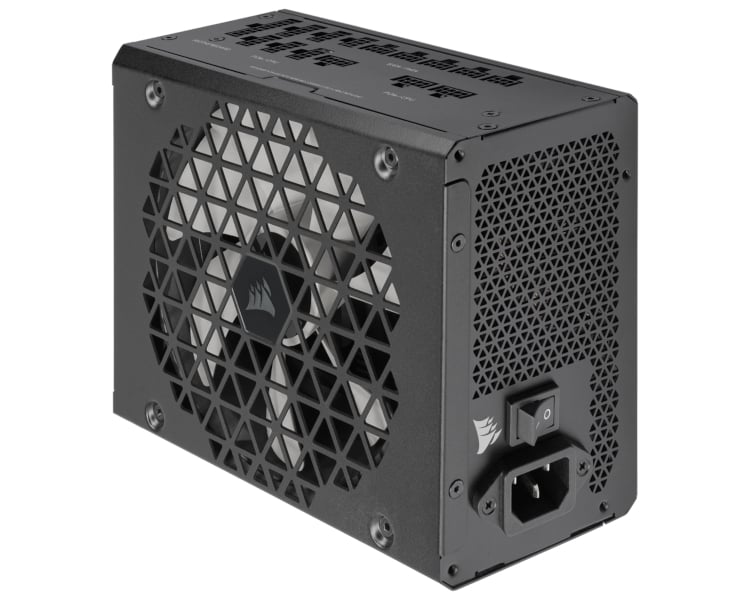 140MM LOW-NOISE FAN
A low-friction, fluid dynamic bearing fan with Zero RPM mode support ensures your PSU runs cool while staying virtually silent when not under high load.
CASE COMPATIBILITY
The PSU and cables will fit in any PC case that supports ATX PSU format and is at least 210mm wide. The PSU must also be accessible from the side when mounted in the case.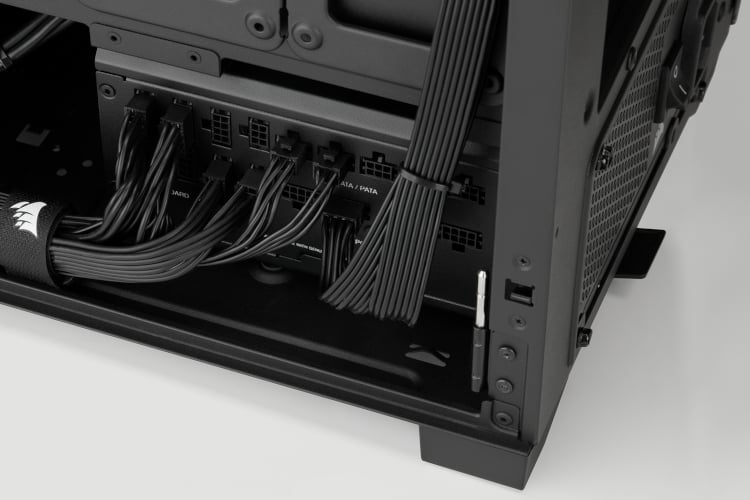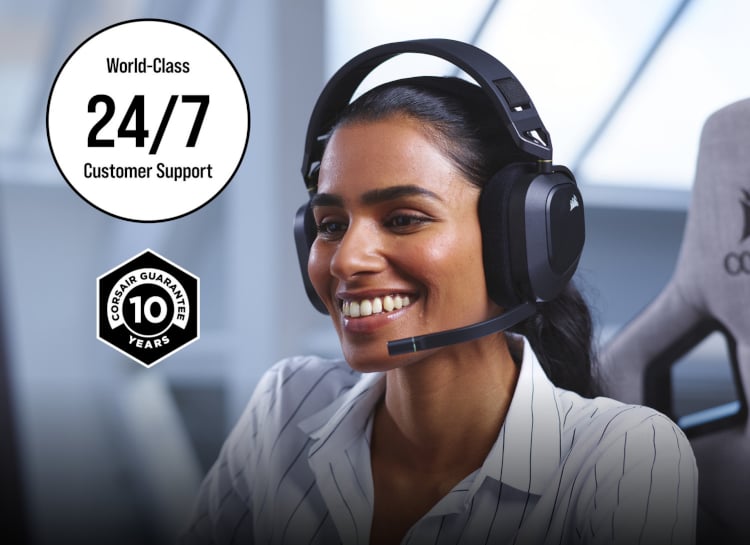 WORLD-CLASS SUPPORT
Our award-winning service and 10-year product warranty means you can enjoy your gear worry-free.