Corsair Vengeance LPX Black 32GB (2x16GB) AMD Ryzen Tuned DDR4 3600MHz CL18 Memory (RAM) Kit overview
DESIGNED FOR HIGH-PERFORMANCE OVERCLOCKING
VENGEANCE LPX memory is designed for high-performance overclocking. The heatspreader is made of pure aluminum for faster heat dissipation, and the custom performance PCB helps manage heat and provides superior overclocking headroom. Each IC is individually screened for peak performance potential.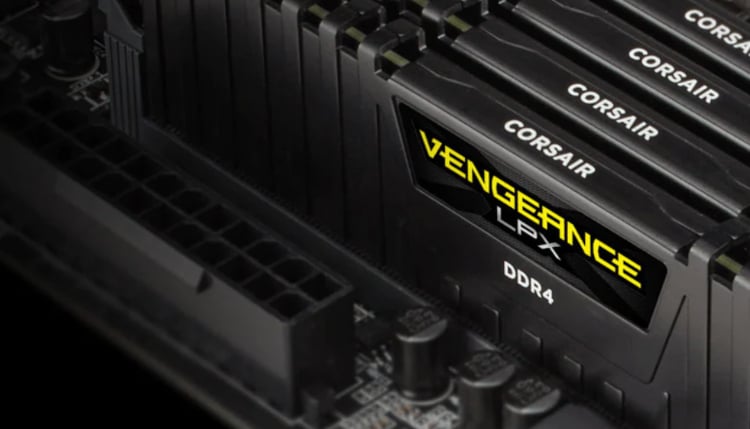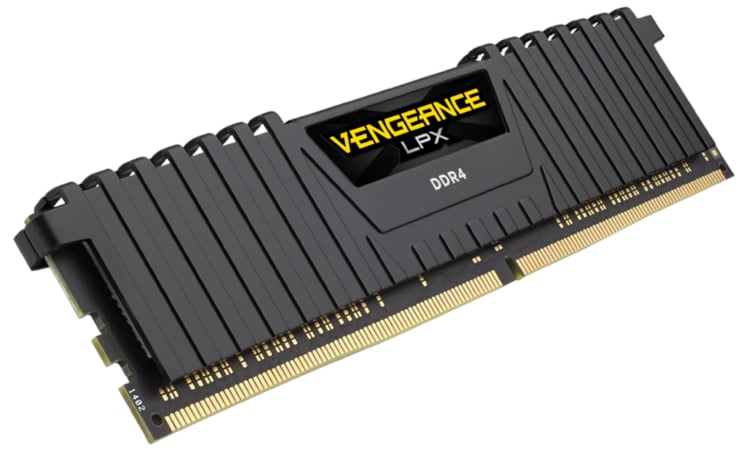 LOW-PROFILE ALUMINUM HEAT SPREADER
Overclocking overhead is limited by operating temperature. The unique design of the VENGEANCE LPX heat spreader optimally pulls heat away from the ICs and into your system's cooling path, so you can push it harder. The small form factor makes it ideal for smaller cases or any system where internal space is at a premium.
XMP 2.0 SUPPORT
One setting is all it takes to automatically adjust to the fastest safe speed for your VENGEANCE LPX kit. You'll get amazing, reliable performance without lockups or other strange behavior.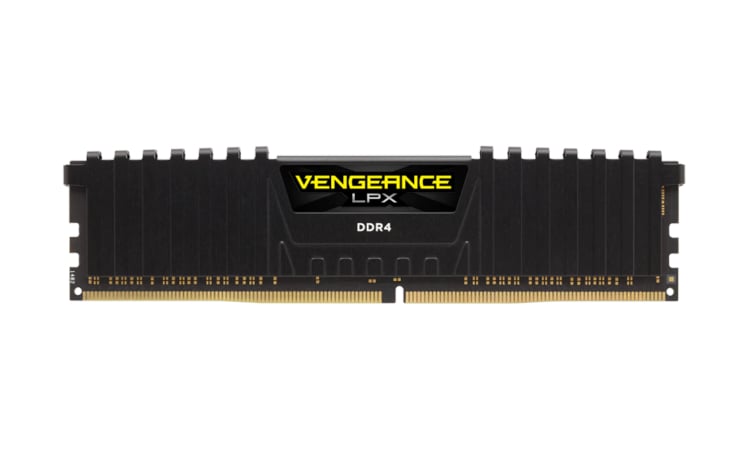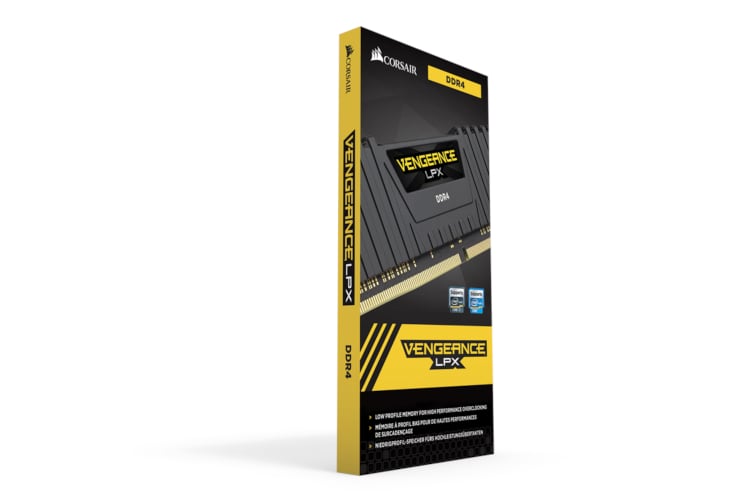 WORLD-FAMOUS RELIABILITY
There's a reason why world-champion overclockers, extreme gaming enthusiasts and high-end system builders all trust CORSAIR for high-performance memory that they can install with confidence and pride. Whether you're breaking your own records or you're simply building a dream gaming rig, you can count on CORSAIR memory.
LIFETIME LIMITED WARRANTY
Your performance investment is protected. All of our memory products are backed by a limited lifetime warranty.