Cougar Panzer-G Mid Tower Gaming Case Tempered Glass with cover 3 x Vortex LED Fans overview
Remaking the Idea of PC Case?
With Panzer-G, COUGAR is driving the evolution of mid-tower cases towards a more modern, elegant and attractive direction that shall become the new standard for this format in the following years. Combining a tall body that can enclose all the components a gamer needs while keeping a slim shape, four massive tempered glass panels and three of the new Vortex LED fans with circular lighting, Panzer-G stands above all other cases.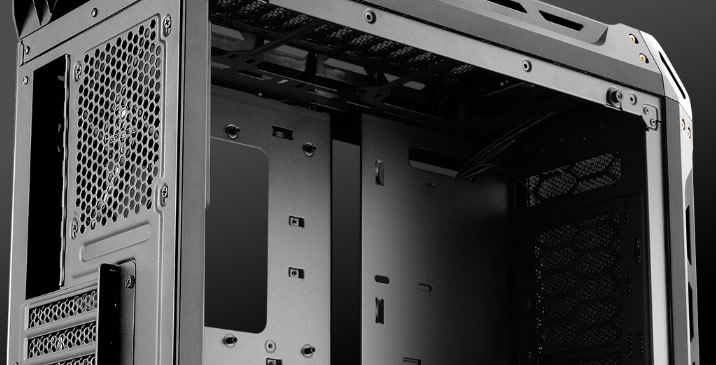 Motherboards
COUGAR Panzer-G gives you the room to choose among the most popular motherboard formats (Mini ITX/Micro ATX/ATX/CEB), allowing you to move your existing computer into it or choose the best parts for your next build.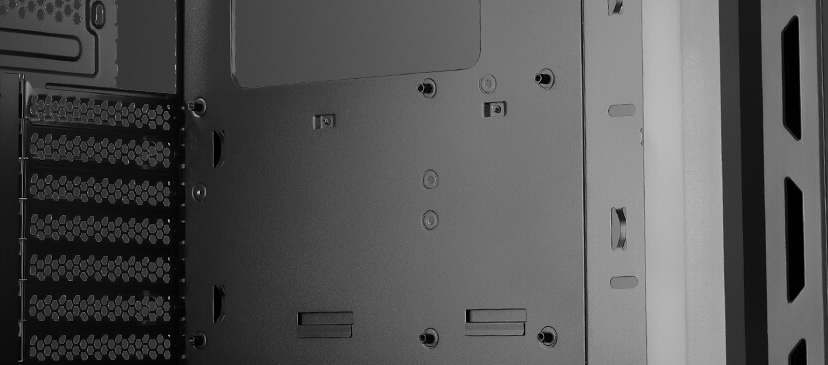 Graphics
Seven expansion slots will allow you to install up to 3 graphics cards (with a length of up to 425mm) and enjoy the latest games. 4K resolution and VR are possible with Panzer-G!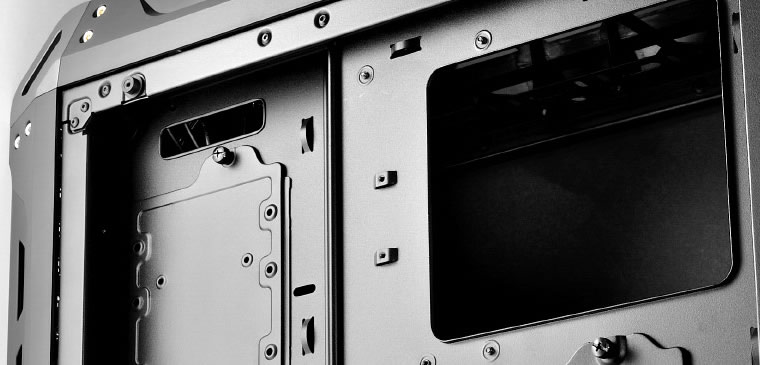 Storage
Lots of games and multimedia files require storage, and Panzer-G delivers what you need. With support for up to six SSD drives (or optionally four SSD and two 3.5" HDD), Panzer-G will allow you to store all your files.
Clean Design for Storage
Steel HDD/SSD trays are placed behind the motherboard tray without disrupting the airflow or interfering with the radiator cooling.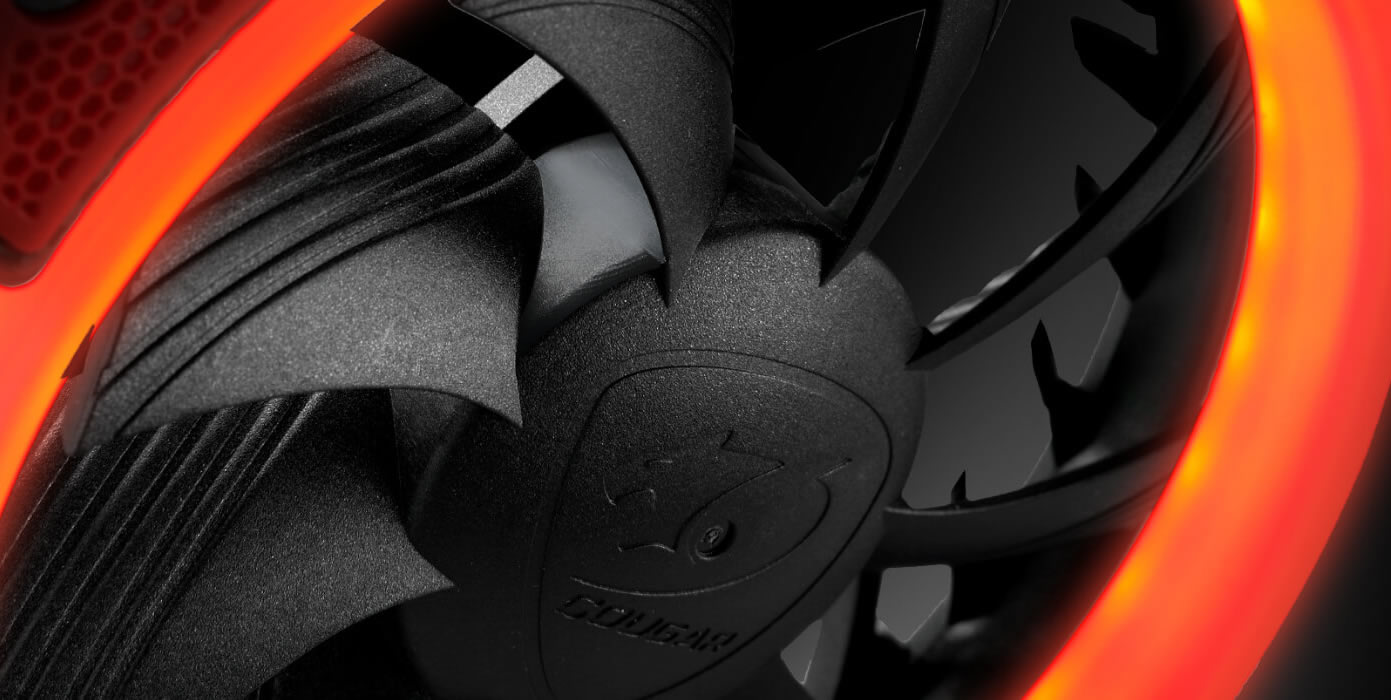 New-Generation Vortex LED Fans
To enhance both the cooling capabilities and the aesthetic uniqueness of the case, new-generation Vortex LED fans have been included. Their unique circular lighting pattern produces an elegant shape that distinguishes them from ordinary LED fans, while their Vortex airflow pattern focuses all the cooling on your key components. To further enhance their durability, anti-vibration pads have been added to its base, guaranteeing you great-looking cooling for a long time!