EVGA NVIDIA GeForce RTX 3090 FTW3 ULTRA GAMING 24GB GDDR6X Graphics Card overview
NVIDIA AMPERE ARCHITECTURE
The GeForce RTX™ 3090 is a big ferocious GPU (BFGPU) with TITAN class performance. It's powered by Ampere—NVIDIA's 2nd gen RTX architecture—doubling down on ray tracing and AI performance with enhanced Ray Tracing (RT) Cores, Tensor Cores, and new streaming multiprocessors. Plus, it features a staggering 24 GB of G6X memory, all to deliver the ultimate gaming experience.
2nd Generation RT Cores for 2x Throughput


3rd Generation Tensor Cores for up to 2x Throughput


New Streaming Multiprocessors for 2x FP32 Throughput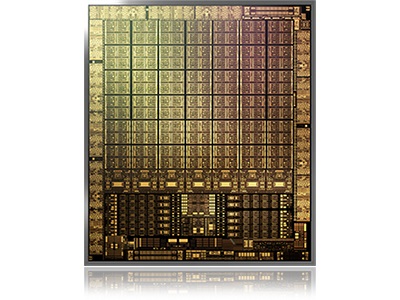 DLSS AI ACCELERATION
NVIDIA DLSS is groundbreaking AI rendering that boosts frame rates with uncompromised image quality using the dedicated AI processing Tensor Cores on GeForce RTX. This gives you the performance headroom to crank up settings and resolutions for an incredible visual experience. The AI revolution has arrived to gaming.
RAY TRACING
Ray tracing is the holy grail of gaming graphics, simulating the physical behaviour of light to bring real time, cinematic quality rendering to even the most visually intense games.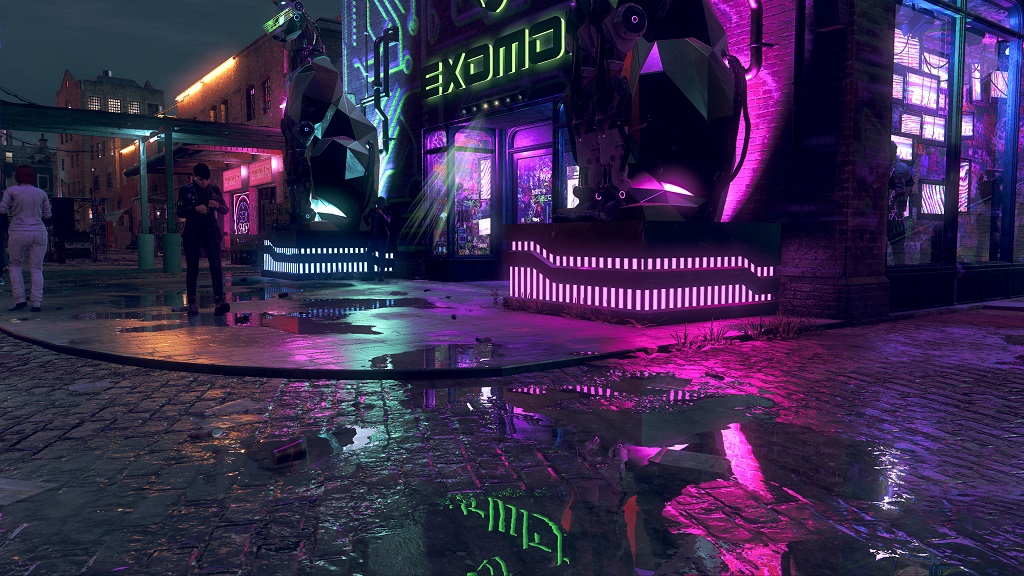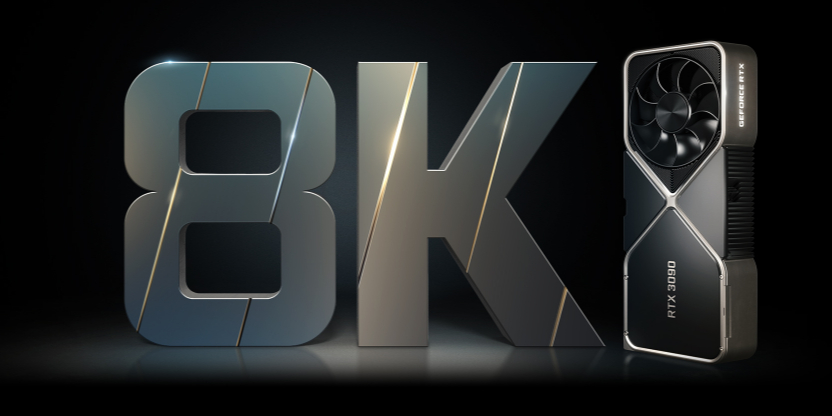 8K HDR GAMING
Connect, play, capture, and watch in brilliant HDR at resolutions up to 8K with GeForce RTX 3090. HDMI 2.1 makes it possible for 8K resolution on a single cable. Capture up to 8K HDR footage with the GeForce Experience™ ShadowPlay™ feature and play back smoothly with AV1 decode.
VICTORY MEASURED IN MILLISECONDS
NVIDIA Reflex delivers the ultimate competitive advantage. The lowest latency. The best responsiveness. Powered by GeForce RTX 30 Series GPUs and NVIDIA® G-SYNC® gaming monitors. Acquire targets faster, react quicker, and increase aim precision through a revolutionary suite of technologies to measure and optimise system latency for competitive games.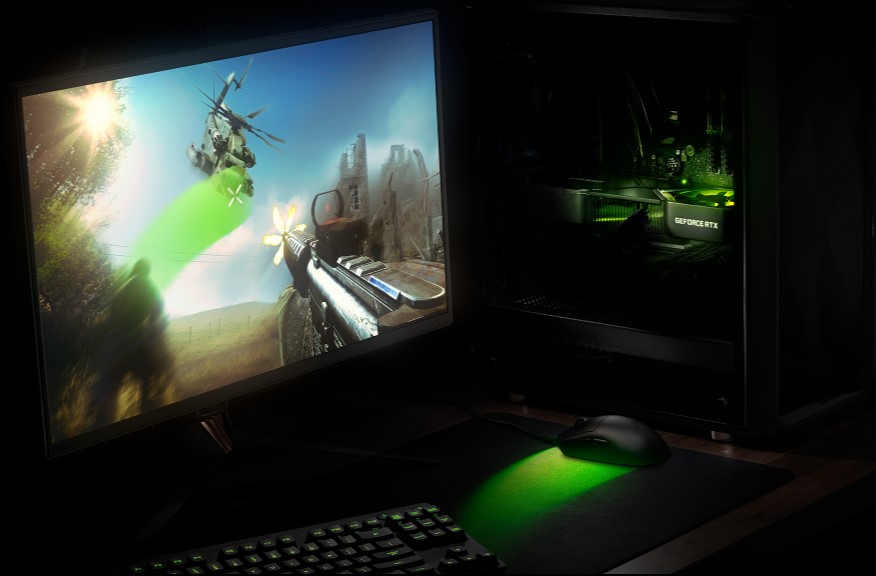 UP YOUR CREATIVE GAME
Take your creative projects to a new level with GeForce RTX 30 Series GPUs. Delivering AI-acceleration in top creative apps. Backed by the NVIDIA Studio platform of dedicated drivers and exclusive tools. And built to perform in record time. Whether you're rendering complex 3D scenes, editing 8K video, or livestreaming with the best encoding and image quality, GeForce RTX GPUs give you the performance to create your best.
EVGA RTX 3090 Series
The EVGA GeForce RTX 3090 is colossally powerful in every way imaginable, giving you a whole new tier of performance at 8K resolution. It's powered by the NVIDIA Ampere architecture, which doubles down on ray tracing and AI performance with enhanced RT Cores, Tensor Cores and new streaming multiprocessors. Combined with the next generation of design, cooling and overclocking with EVGA Precision X1, the EVGA GeForce RTX 3090 Series redefines the definition of ultimate performance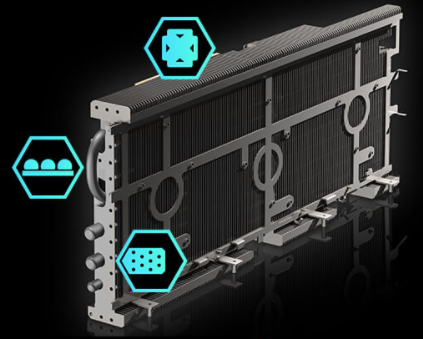 ICX3 HEATSINK
The iCX3 Heatsink has been re-designed to maximise the thermal contact surface area on the graphics card components. Airflow pockets allow air to move more freely through the heatsink to remove more heat. New 180 degree heatpipe design with selectively positioned heatpipes increases the contact area by 65% and optimises heat dissipation. Patented copper base is 25% larger to cover both GPU and RAM area to improve thermal transfer and GPU/RAM cooling.
ICX3 TRIPLE HDB FANS
Triple 2nd Generation HDB fans are installed on all air-cooled EVGA RTX 30 Series graphics cards to optimise airflow, increase cooling performance and reduce fan noise. EVGA's iCX3 fans feature a 2nd Generation optimised HDB active motor for silent 0dB mode, asynchronous fan mode and a special upraised 'E' pattern that further reduces noise. FTW3 centre fans are offset by 10mm to increase the direct airflow area by 16%.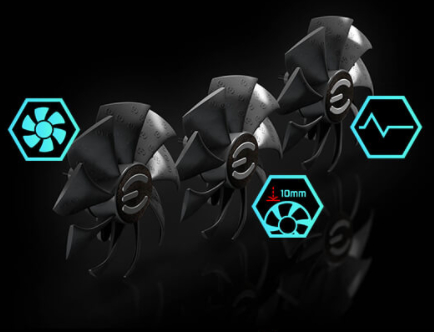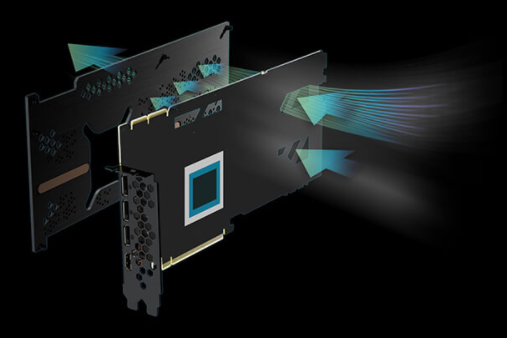 ICX3 BACKPLATE
Smart cut-outs in the PCB and backplate improve airflow and reduce exhaust recovery
ICX3 TECHNOLOGY
EVGA iCX3 technology leverages patented sensors and micro control processors with asynchronous fans to interactively cool your graphics card. With at least 9 additional thermal sensors on the graphics card, EVGA iCX3 technology can track emerging hotspots and direct iCX3 cooling to beat the heat. Asynchronous fans cool only the areas that need cooling, which keeps your card quieter at all times. Through EVGA Precision X1, you can also monitor every iCX3 sensor and control each fan. With EVGA iCX3 technology, you can let you graphics card worry about its own temperatures for a change and truly enjoy peace of mind gaming.