Gigabyte B360M AORUS GAMING 3 LGA1151 B360 Micro-ATX Motherboard overview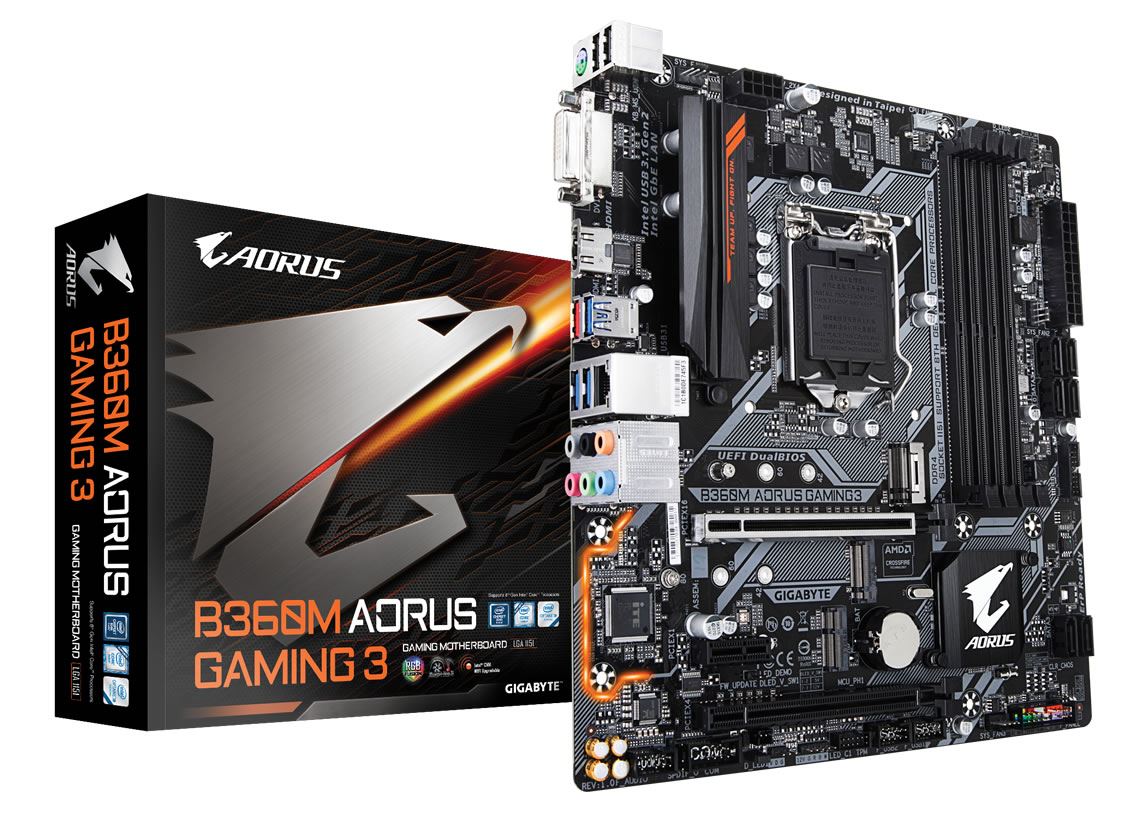 Gigabyte B360M AORUS GAMING 3 LGA1151 B360 Micro-ATX Motherboard
Soar Free With WIFI
The Intel CNVi WIFI Upgrade kit offers an easy way to upgrade Intel CNVi WIFI Upgradeable motherboards with new and faster Gigabit WIFI connectivity without having to upgrade to a whole new system.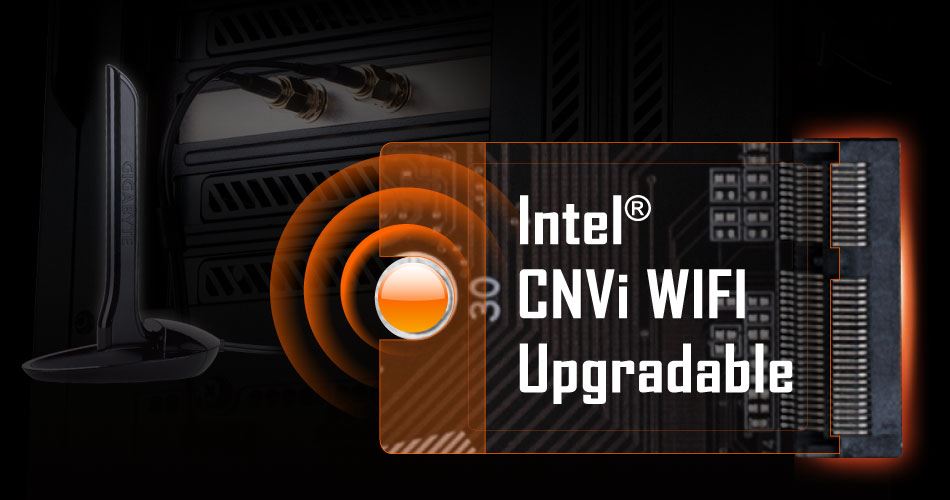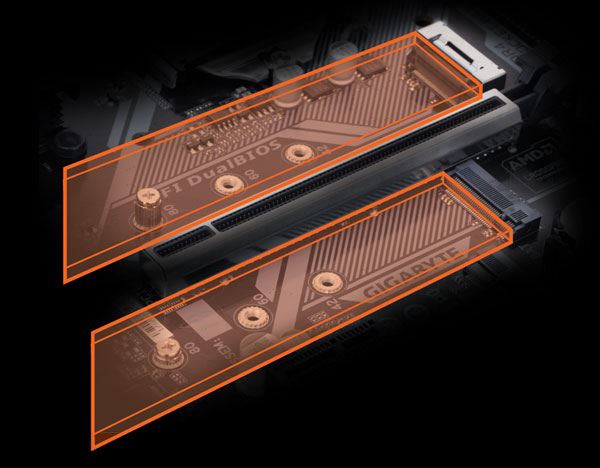 Dual NVMe PCIe Gen3 M.2 slots (x4 , x2)
GIGABYTE Motherboards are focused on delivering M.2 technology to enthusiasts who want to maximize their system's potential.
Dual-Mode M.2 Slot Design
GIGABYTE Motherboards are built with dual M.2 slots. With a PCIe NVMe + SATA dual-mode design on both M.2 slots, users can build a RAID storage system with two NVMe M.2 SSDs, two SATA mode M.2 SSDs or a SATA mode M.2 SSD + a general SATA SSD. This configuration is designed for flexibility and adaptation to fit most users' and gamers' requests.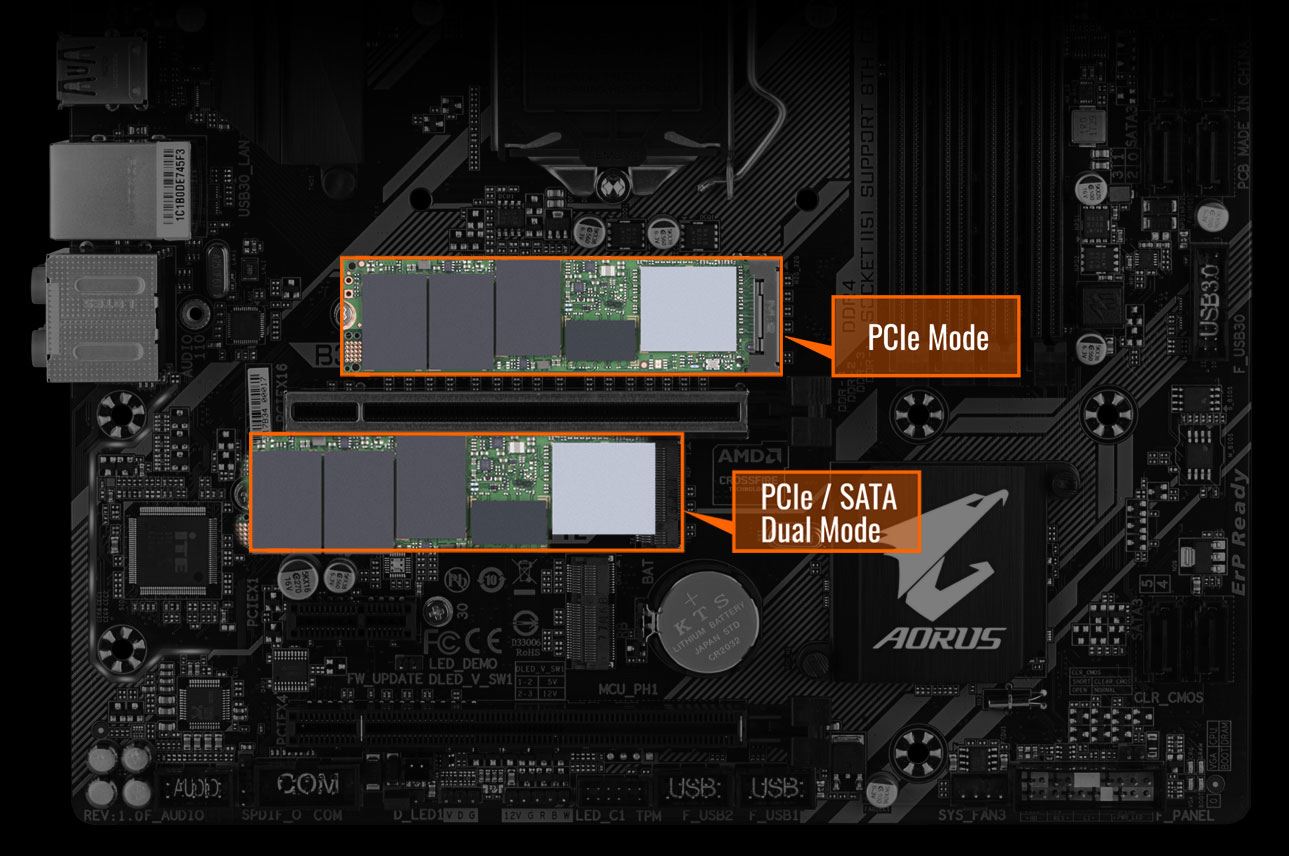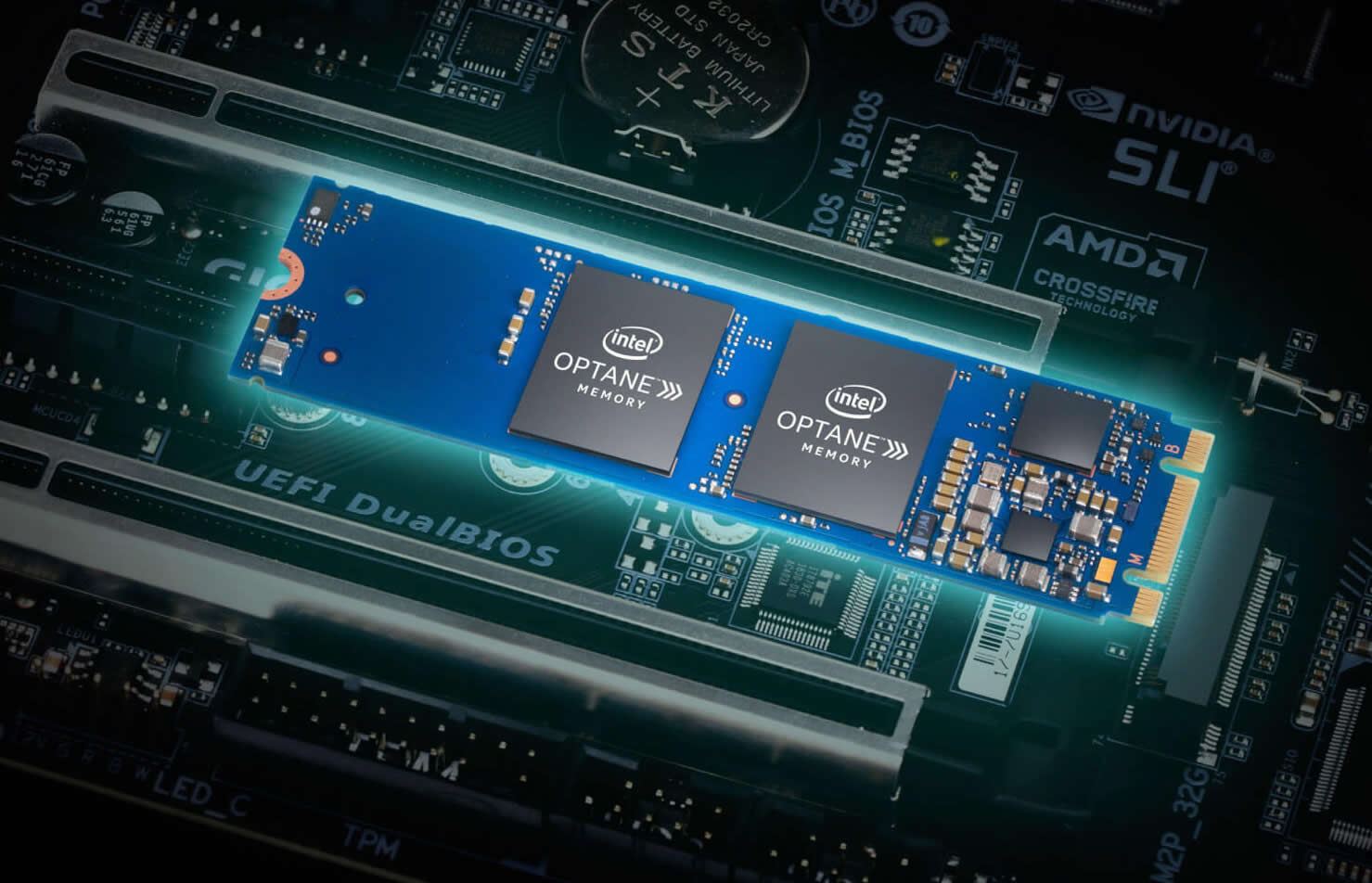 PERFORMANCE FUELED BY OPTANE
The AORUS H370/B360 Platform supports Intel's latest Optane technology. Optane fuels storage performance by acting as a cache drive giving users a significant boost compared to traditional mechanical drives.
Multi-Zone Light Show Design
Now offering more LED customizations than ever, users can truly adapt their PC to represent their lifestyle. With full RGB support and a redesigned RGB Fusion application, the user has complete control over the LEDs which surround the motherboard.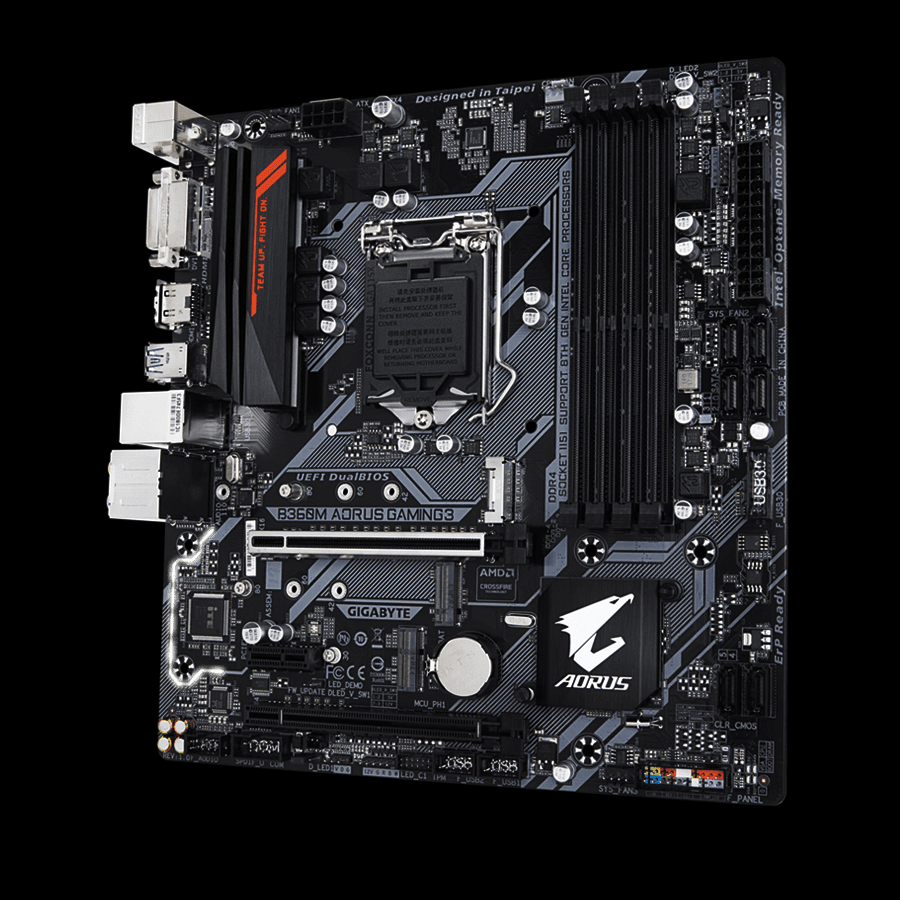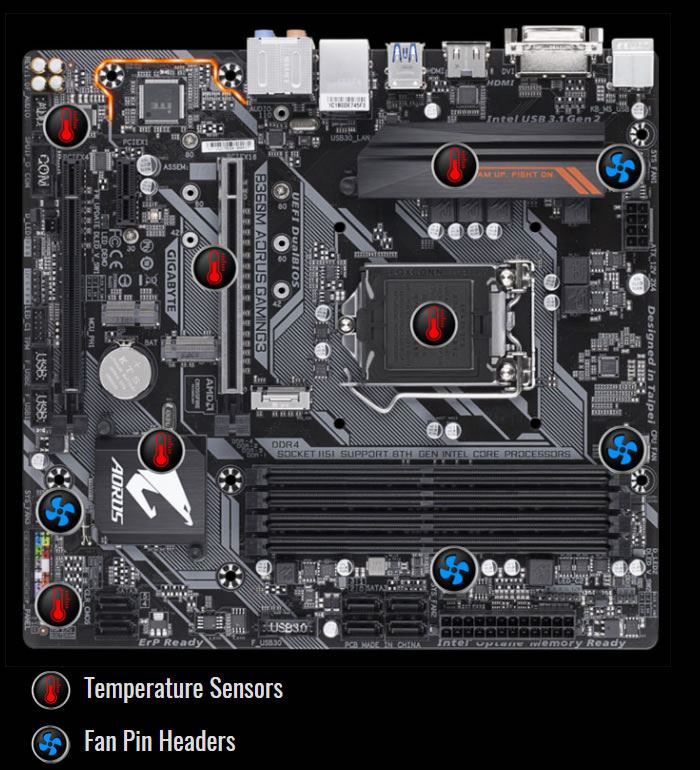 Smart Fan 5
With Smart Fan 5 users can ensure that their gaming PC can maintain its performance while staying cool. Smart Fan 5 allows users to interchange their fan headers to reflect different thermal sensors at different locations on the motherboard. Not only that, with Smart Fan 5 more hybrid fan headers that support both PWM and Voltage mode fans have been introduced to make the motherboard more liquid cooling friendly.
High-End Audio Capacitors
GIGABYTE motherboards use high-end audio capacitors. These high quality capacitors help deliver high resolution and high fidelity audio to provide the most realistic sound effects for gamers.