Gigabyte TRX40 Designare TRX40 XL-ATX Motherboard overview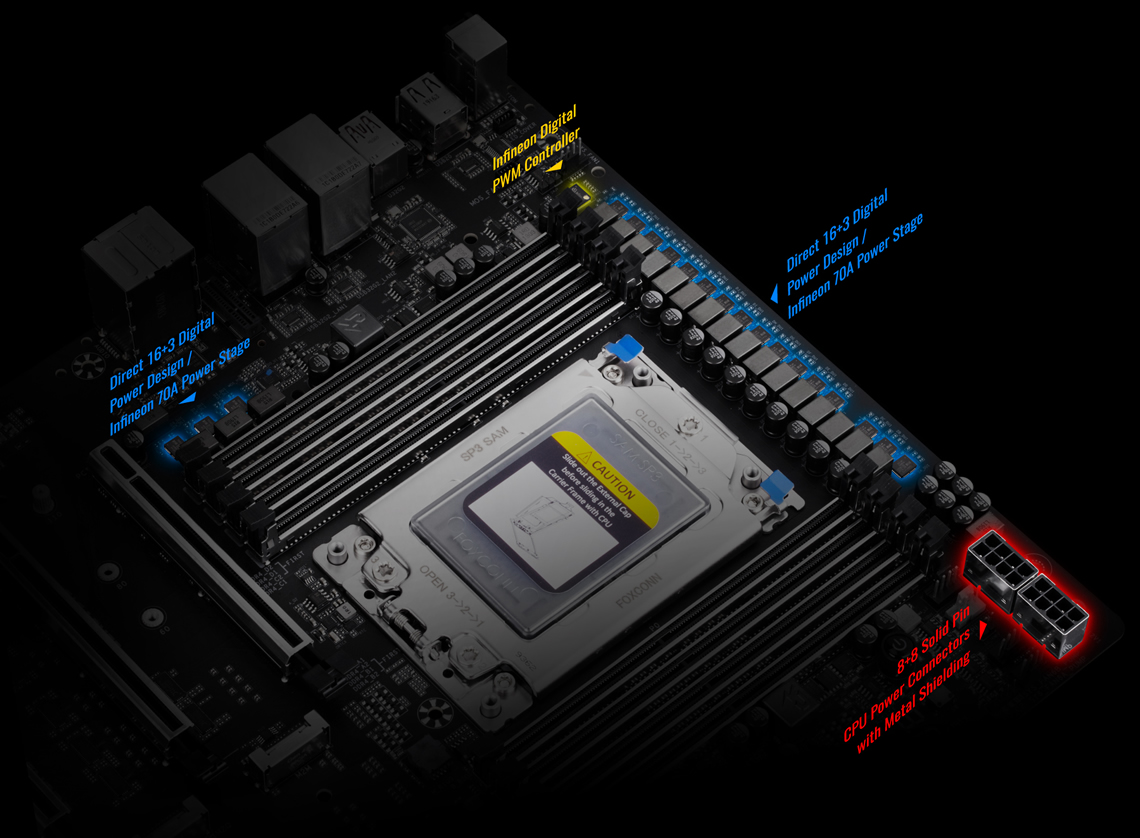 16+3 Direct Digital Power Design
TRX40 DESIGNARE motherboard uses latest new generation Infineon multiphase PWM controller, and a total 16+3 phase for vCore and SOC, all with Infineon TDA21472 Power Stage MOSFET which is capable of providing at least 70A of power from each phase, for a total of amazing 1330A. Power design is no longer a bottleneck for this motherboard.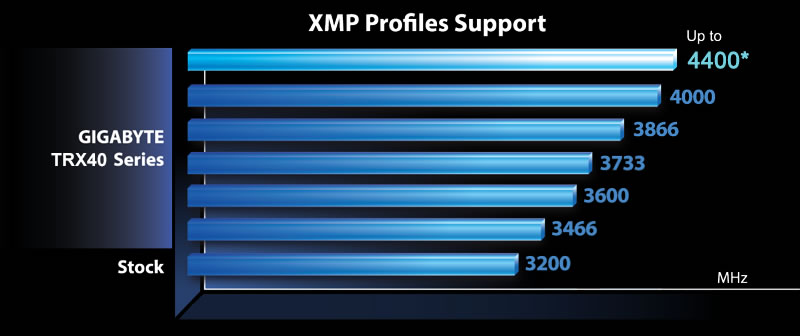 Support for DDR4 to 4400MHz and Beyond
GIGABYTE is offering a tested and proven platform that ensures proper compatibility to 4400MHz and beyond.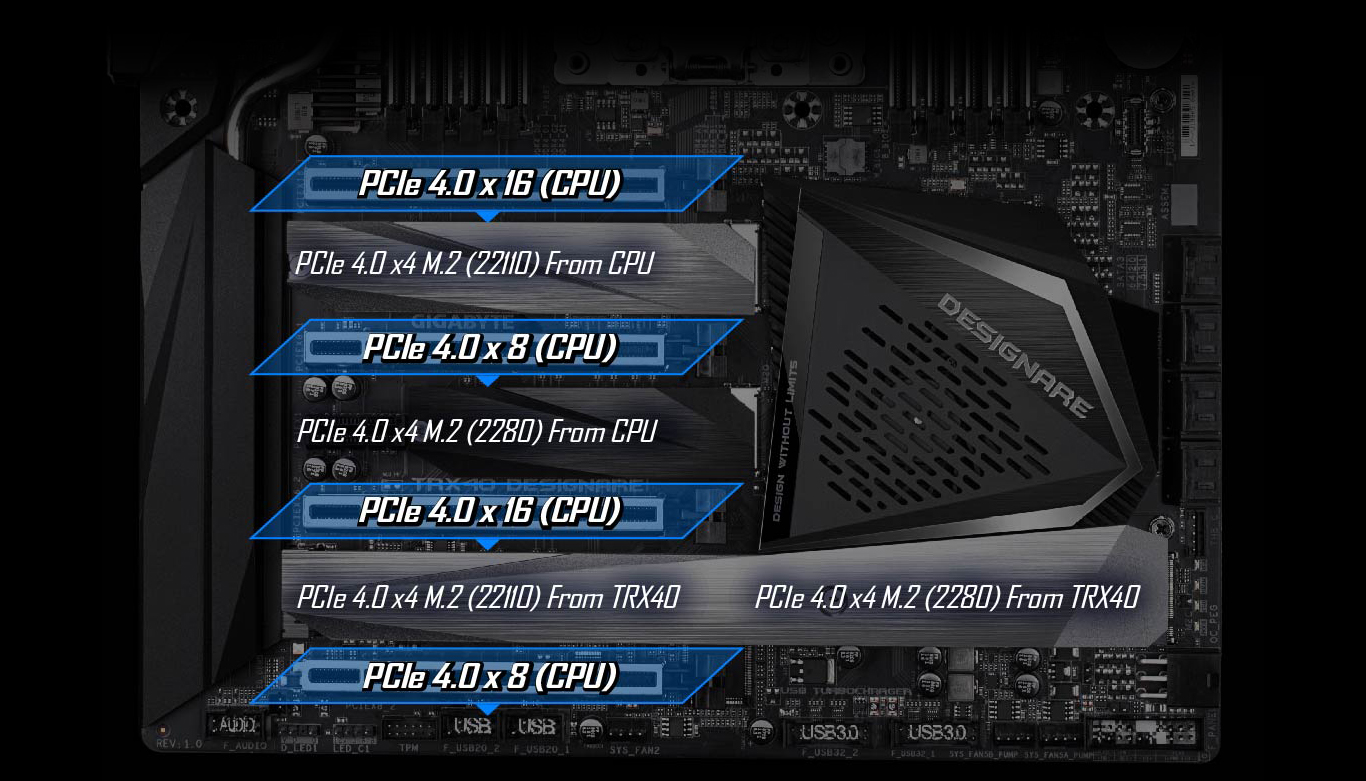 PCIe 4.0 Design
TRX40 DESIGNARE equips several new components to ensure the best PCIe 4.0 signal quality, including PCB, PCIe Slots, M.2 Connectors, Re-drivers, Switches that are specifically designed for PCIe 4.0. There will be no compromised on PCIe 4.0 performance.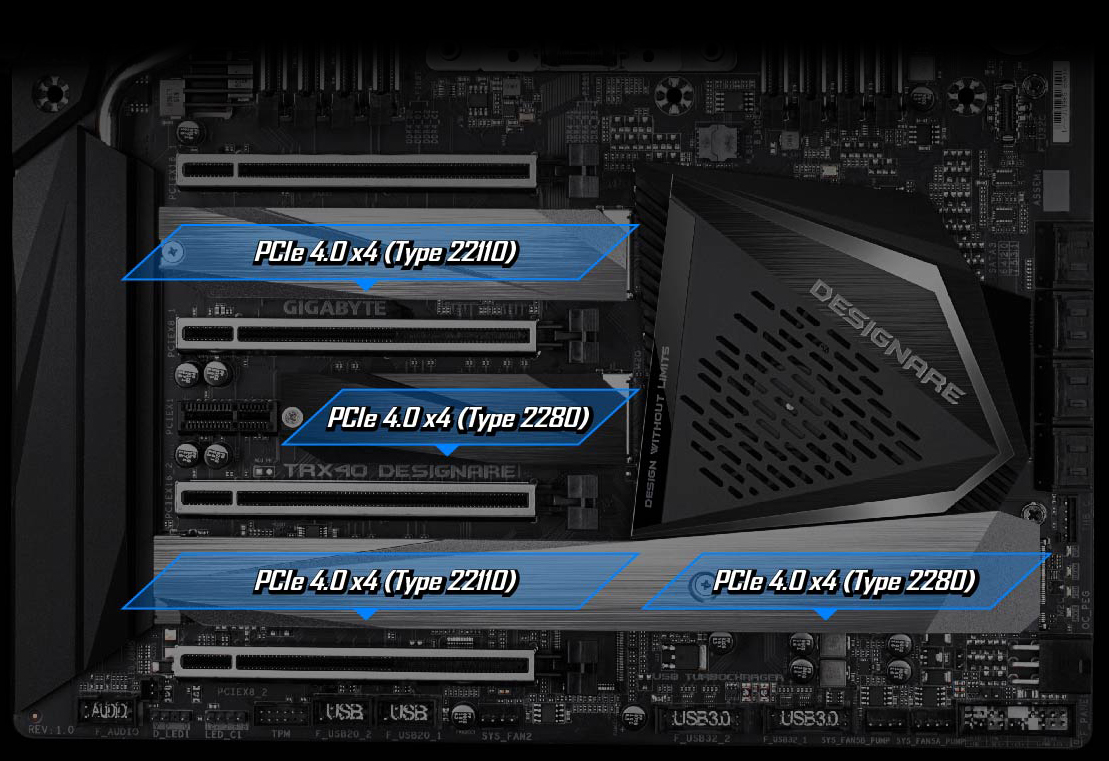 Quad PCIe 4.0 x4 M.2
GIGABYTE Motherboards are focused on delivering M.2 technology to enthusiasts who want to maximize their systems' potential.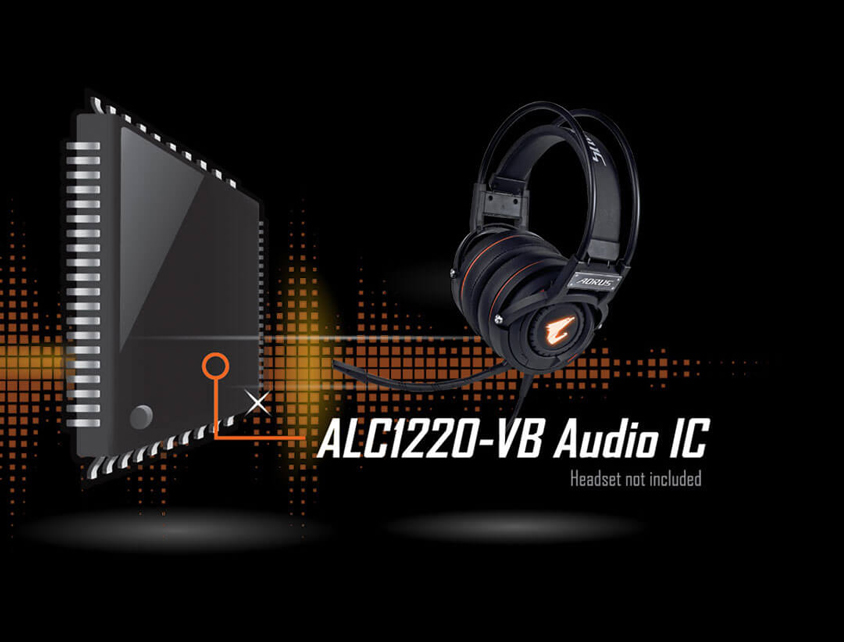 ALC1220-VB Immersive Gaming ViBes
ALC1220 120dB(A) SNR HD Audio with Smart Headphone Amp automatically detects impedance of your head-worn audio device, preventing issues such as low volume and distortion. With the new VB series audio controller, stream your voice to the world vibrantly with both front/rear microphone SNR up to 110/114dB(A).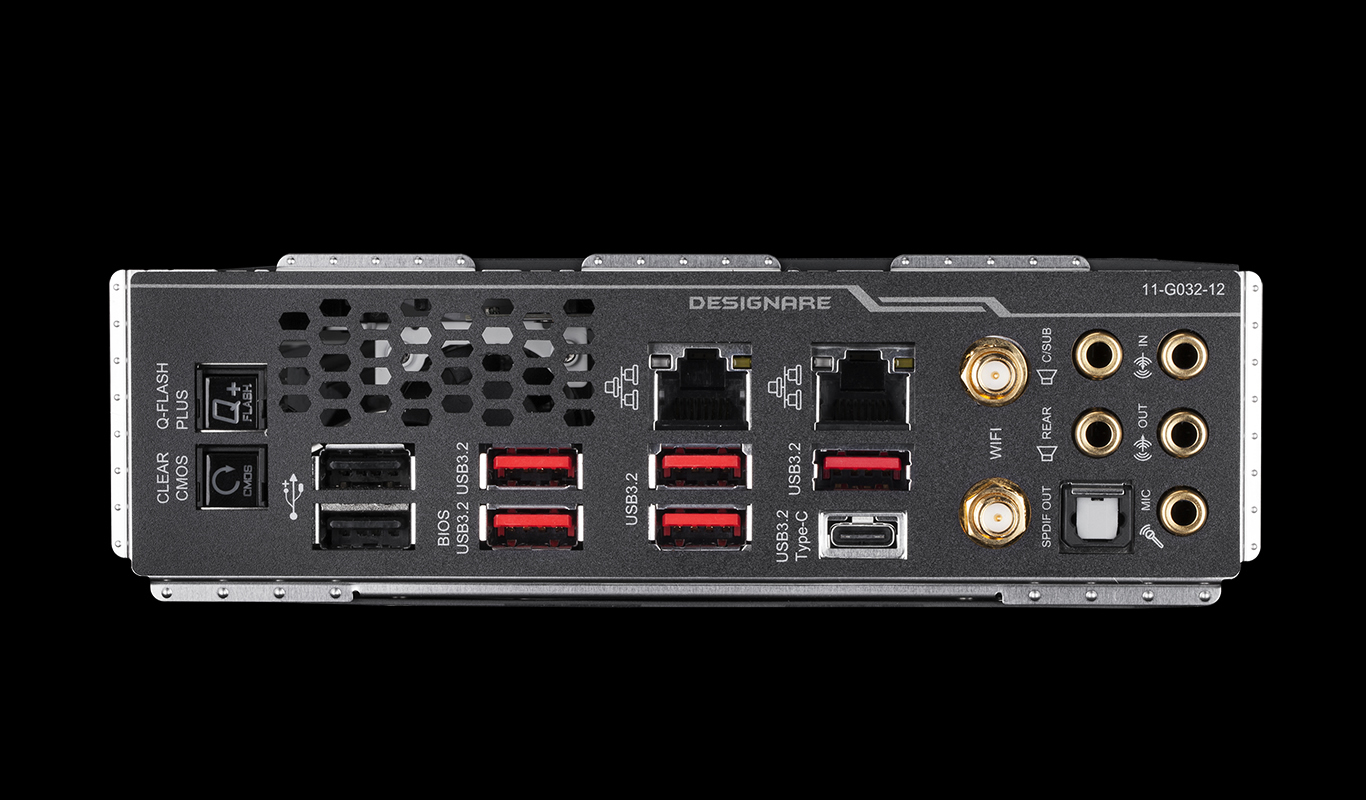 Integrated I/O Shield Armor
With an integrated I/O shield, building a GIGABYTE Ultra Durable PC is even easier and convenient. Users can expect excellent durability with the durable design of the pre-installed I/O shield.
GIGABYTE Patented DualBIOS™ Design
GIGABYTE Ultra Durable™ motherboards feature GIGABYTE DualBIOS™, an exclusive technology from GIGABYTE that protects arguably one of your PC's most crucial components, the BIOS. GIGABYTE DualBIOS™ means that your motherboard has both a 'Main BIOS' and a 'Backup BIOS', protecting users from BIOS failure due to virus, hardware malfunction, improper OC settings or power failure during the update process.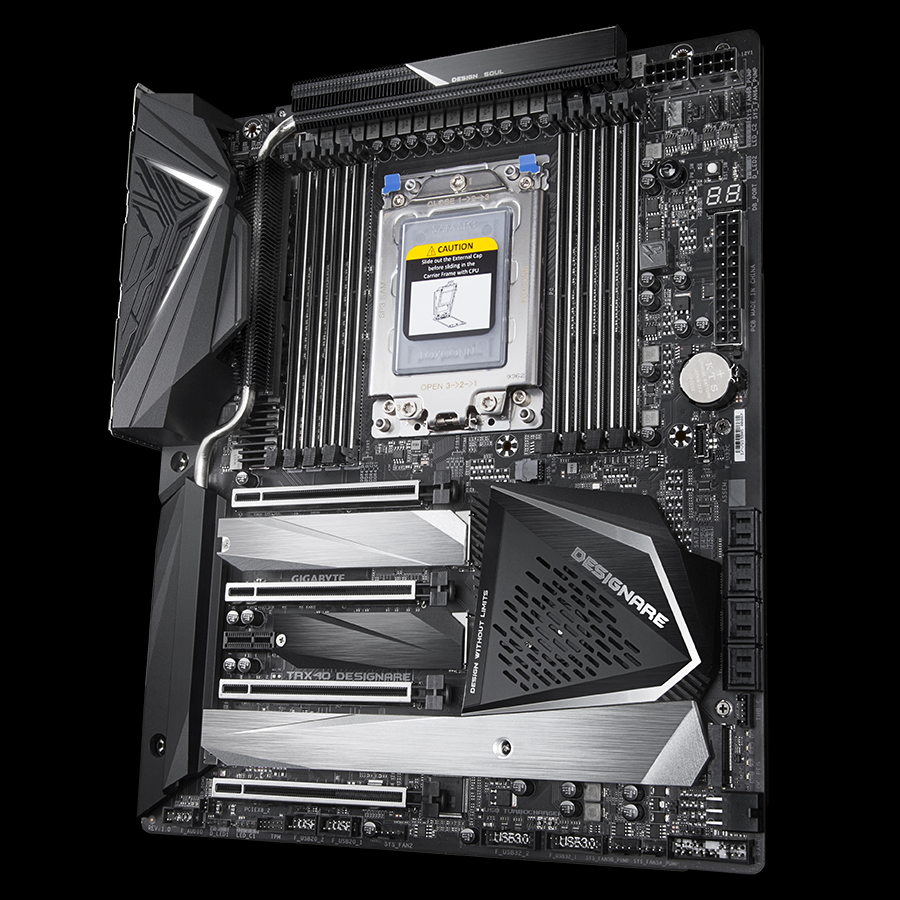 RGB Fusion 2.0
Personalize your next PC rig to your liking by selecting the color of your choice to illuminate the external RGB light strip.