Gigabyte X670 Aorus Elite AX AMD X670 Chipset (Socket AM5) ATX Motherboard overview
BUILT FOR EXTREME CUSTOMISATION
Get ready to usher in the new age of AM5 overclocking with AMD X670 motherboards and AMD Ryzen 7000 Series processors
UNPARALLELED PERFORMANCE
With the fast pace of technology changes, GIGABYTE follows with the latest trends and provides customers with advanced features and the latest technologies. GIGABYTE motherboards come with an upgraded power solution, latest storage standards and outstanding connectivity to enable optimize performance for gaming needs.
TWIN DIGITAL VRM DESIGN
To ensure maximum Turbo Boost and overclocking performance of AMD's new generation CPU, GIGABYTE AORUS series motherboards equip the best VRM design ever built with the highest quality components.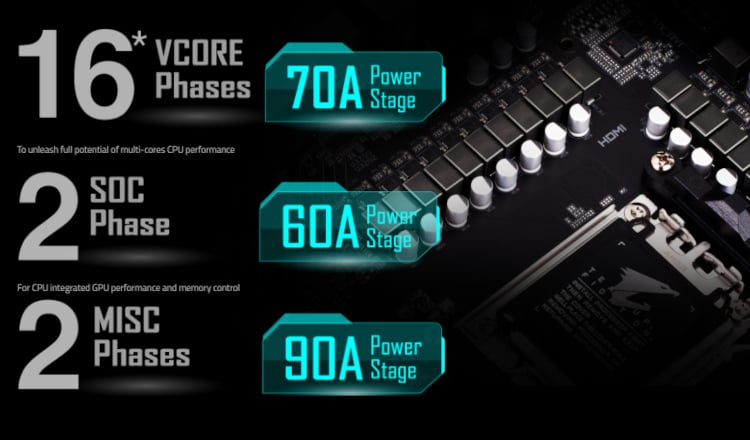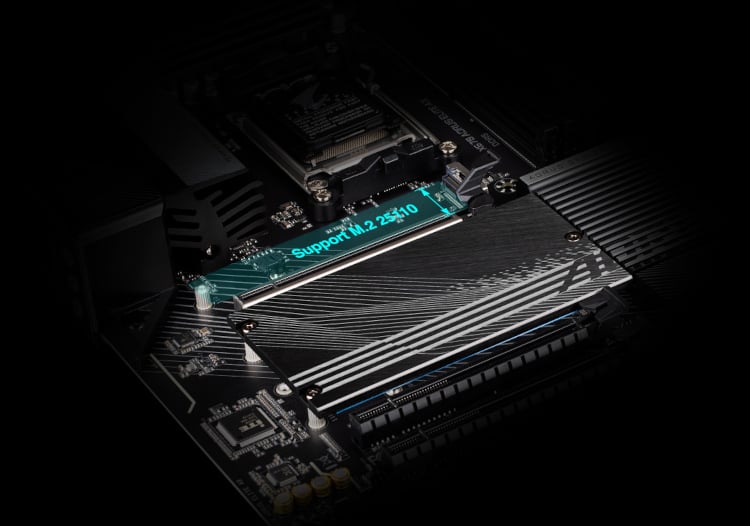 PCIE 5.0 DESIGN
The first PCIe 5.0 x4 M.2 Slot supports the latest M.2 25110 form factor. Reinforced PCIe 5.0 M.2 connectors with metal shielding to provide higher strength.
EXPO & XMP SUPPORT
GIGABYTE AM5 MB supports both AMD EXPO™ and Intel® XMP overclocking memory modules for maximal compatibility. MB will automatically detect both profiles format in SPD, users can choose to enable one of profiles from BIOS menu and easily reach overclocked memory performance.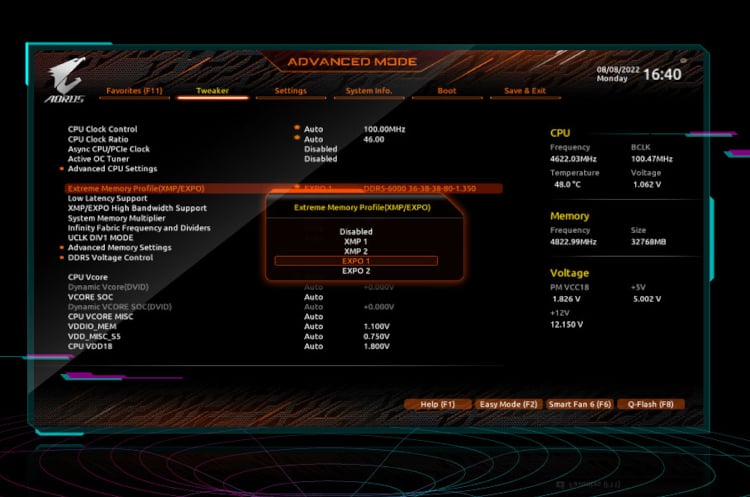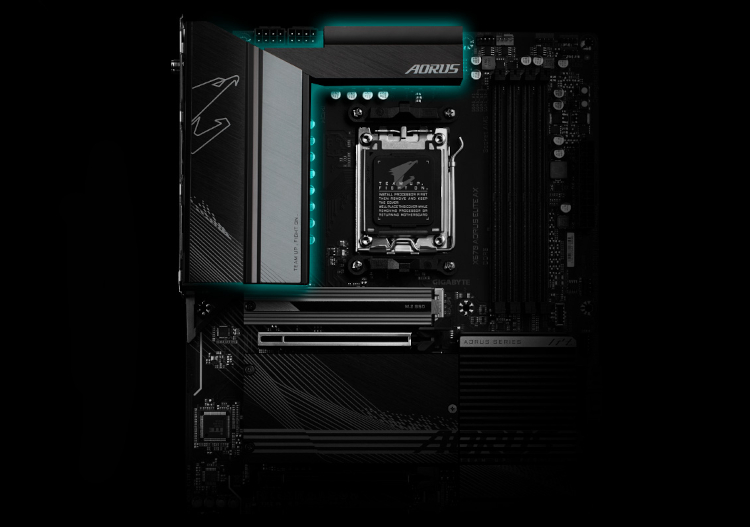 OUTSTANDING THERMAL DESIGN
GIGABYTE Motherboards Un-throttled performance is guaranteed by innovative and optimized thermal design to ensure the best CPU, Chipset, SSD stability and low temperatures under full load application and gaming performance.
AORUS M.2 THERMAL GUARD
With durability in mind, GIGABYTE provides a thermal solution for M.2 SSD devices. The M.2 Thermal Guard prevents throttling and bottlenecks from high speed M.2 SSDs as it helps to dissipate heat before it becomes an issue.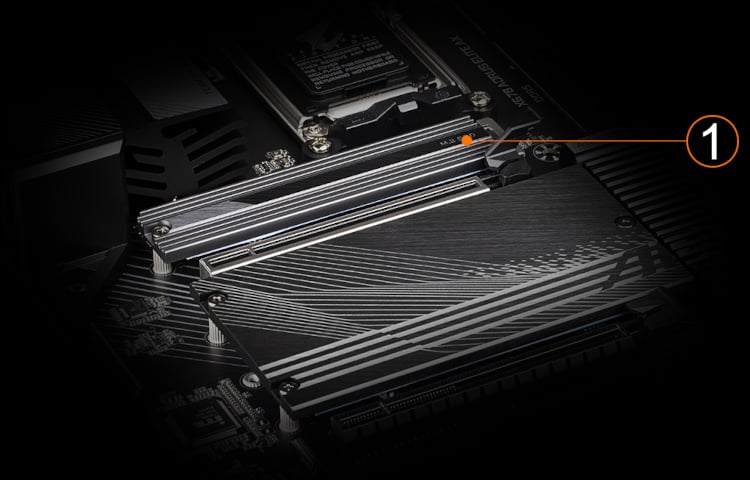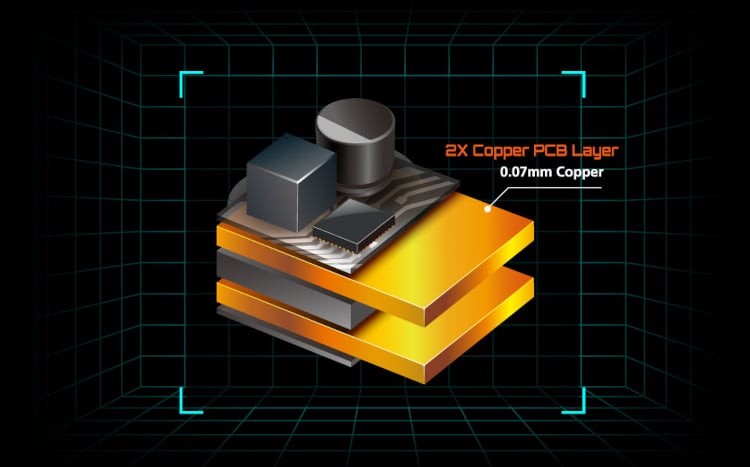 2X COPPER PCB
By adopting 2X copper on PCB inner layer, it lowers the components temperature at least 3% by turning the PCB into a super thin PCB size copper heatsink to dissipate the heat from the components effectively, due to it's high thermal conductivity and lower impedance.
SMART FAN 6
Smart Fan 6 contains several unique cooling features that ensure the gaming PC maintains its performance while staying cool and quiet. Multiple fan headers can support PWM/DC fan and pump, and users can easily define each fan curve based on different temperature sensors across the board via intuitive user interface.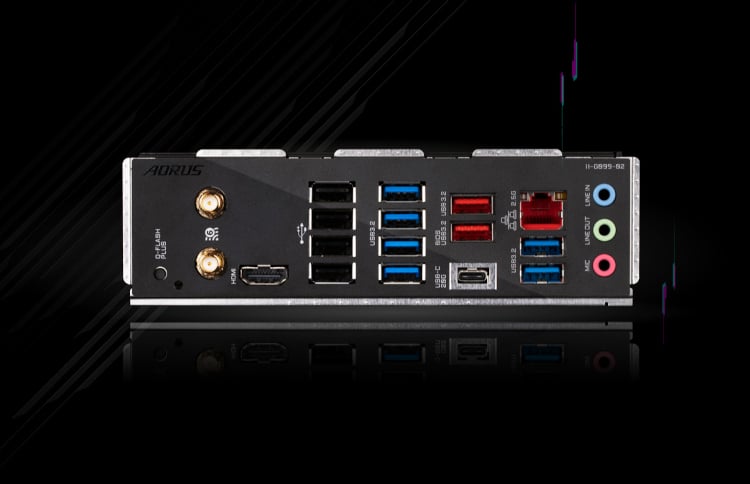 CONNECTIVITY
GIGABYTE Motherboards enable the ultimate connection experience with blazing data-transfer speeds through the next generation network, storage, and WIFI connectivity.
802.11AX WI-FI 6E
The latest Wireless solution 802.11ax Wi-Fi 6E with new dedicated 6GHz band, enables gigabit wireless performance, provides smooth video streaming, better gaming experience, few dropped connections and speeds up to 2.4Gbps. Moreover, Bluetooth 5 provides 4X range over BT 4.2 and with faster transmission.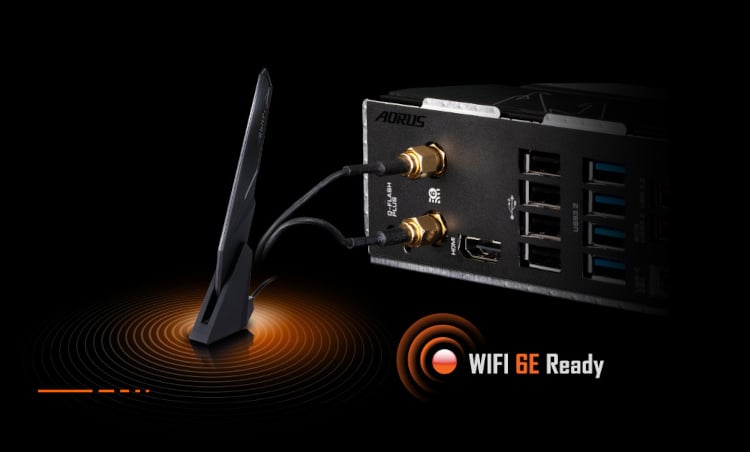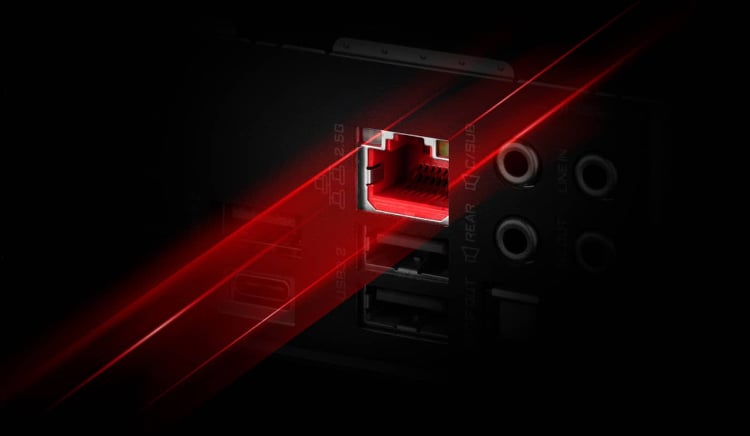 2.5 GBE LAN
Adoption of 2.5G LAN provide up to 2.5GbE network connectivity, with at least 2 times faster transfer speeds compared to general 1GbE networking, perfectly designed for gamers with ultimate online gaming experience.
USB 3.2 GEN 2X2 TYPE-C
Featuring USB 3.2 Gen 2x2 design which is double the performance of the previous generation of USB 3.2 Gen 2. It works up to 20Gbps ultra-fast data transfer while connecting to USB 3.2 compliant peripherals. Through the USB Type-C® connector, users can enjoy the flexibility of reversible connection to access and store massive amounts of data rapidly.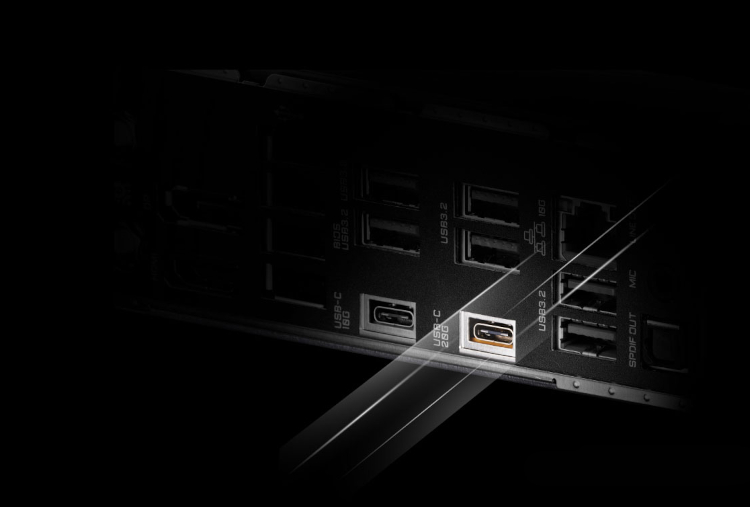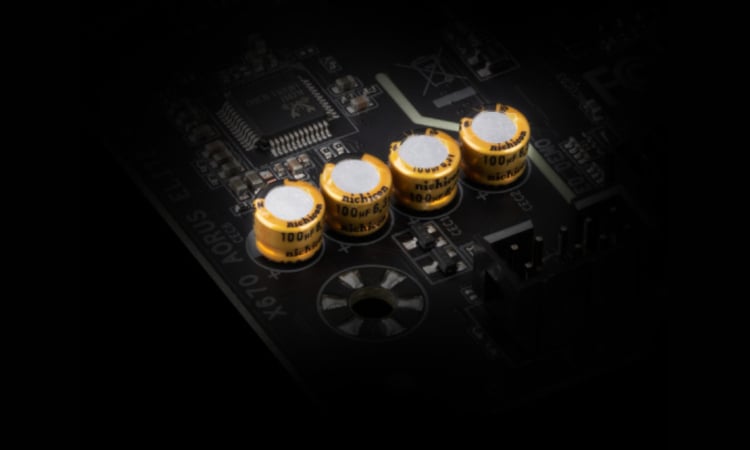 HI-FI QUALITY AUDIO
AORUS motherboards use high-end audio capacitors. These high quality capacitors help deliver high resolution and high fidelity audio to provide the most realistic sound effects for gamers. AORUS motherboards feature an audio noise guard that essentially separates the board's sensitive analog audio components from potential noise pollution at the PCB level.
PERSONALIZATION
GIGABYTE motherboards bundle several useful and intuitive software to help users to control every aspect of motherboard and provide customizable lighting effect with outstanding aesthetics to fit your unique personality.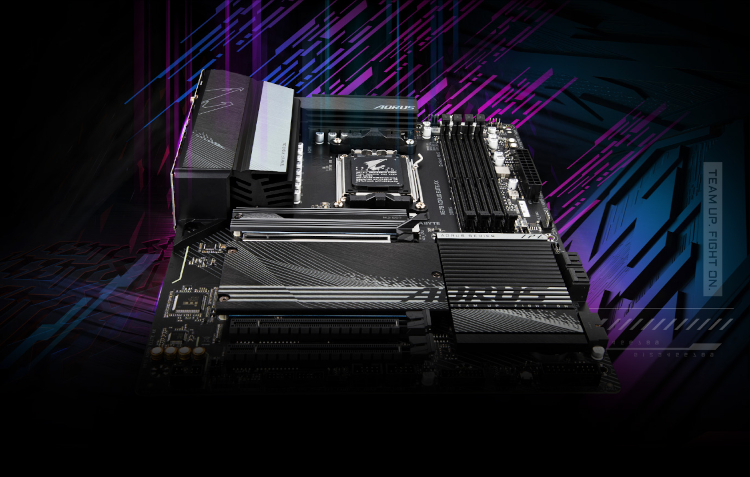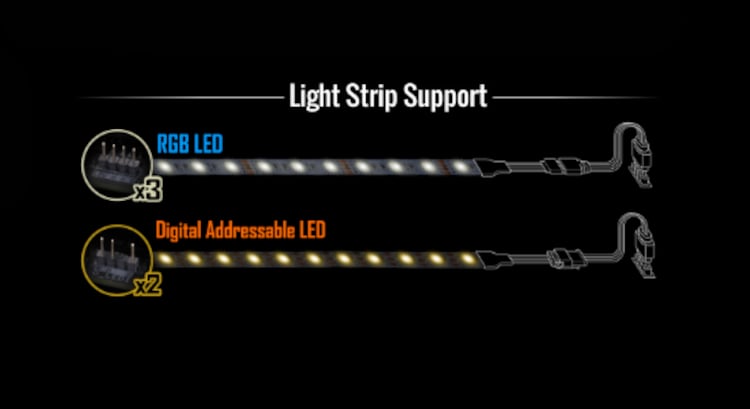 RGB FUSION 2.0
Now offering more LED customizations than ever, users can truly adapt their PC to represent their lifestyle. With full RGB support and a redesigned RGB Fusion 2.0 application, the user has complete control over the LEDs which surround the motherboard.
GIGABYTE CONTROL CENTER
GIGABYTE CONTROL CENTER (GCC) is a unified software for all GIGABYTE supported products. It provides newly designed intuitive user interface to control all essential function.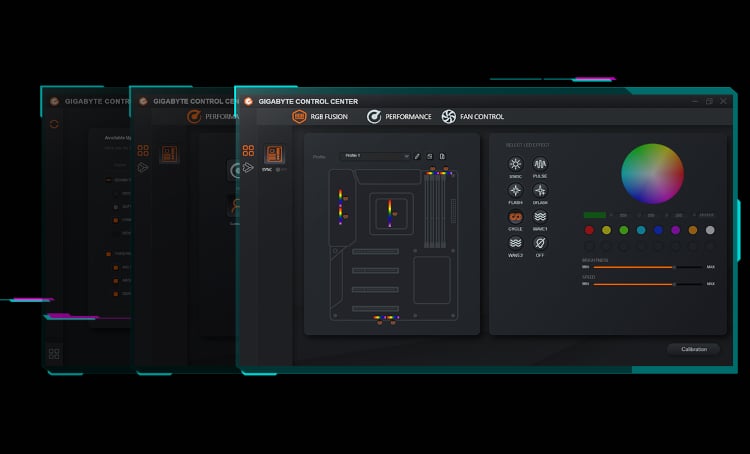 MULTI-KEY
A multi-function reset button that can be reconfigured to other function in BIOS for different user scenarios.
UEFI BIOS
All new EASY MODE shows important hardware information in one page including CPU clock, Memory, Storage, Fan.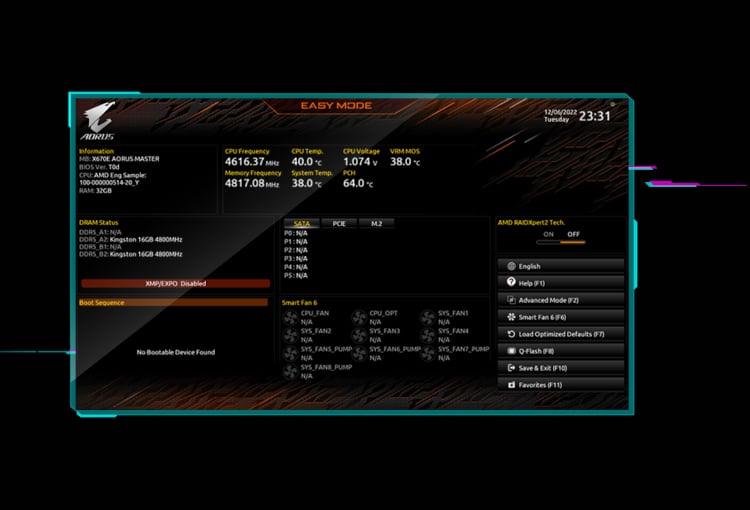 ULTRA DURABLE
GIGABYTE Ultra Durable™ design provides product durability and high-quality manufacturing process. GIGABYTE motherboards use the best components and reinforce every slot to make each of them solid and durable.
DIY FRIENDLY
With PCIe EZ-Latch you can unlock the latch of the PCIe slot easily when removing the graphics card in the PCIe slot.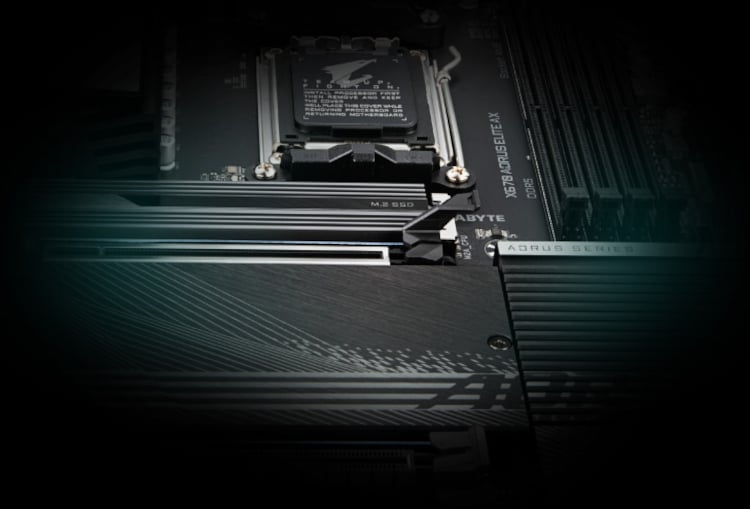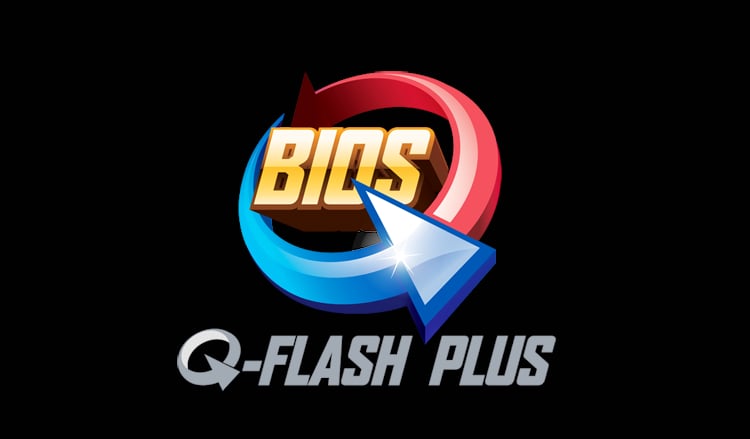 Q-FLASH PLUS
With GIGABYTE Q-Flash Plus, you don't need to install the CPU, memory and graphics card nor enter the BIOS menu to flash the BIOS. Just download and save a new BIOS file (rename to gigabyte.bin) on the USB flash drive, then press the dedicated Q-Flash Plus button and you're good to go!