PNY Quadro K1200 4GB GDDR5 Professional Graphics Card overview
Accelerate Your Creativity
Accelerate your creativity with NVIDIA Quadro — the world's most powerful workstation graphics. Certified with a broad range of sophisticated applications used by professionals, tested by leading workstation manufacturers and backed by a global team of support specialists, Quadro gives you the peace of mind to focus on doing your best work. Whether you're creating revolutionary products, designing groundbreaking architecture, navigating massive geological datasets, or telling spectacularly vivid visual stories, Quadro graphics solutions give you the performance to do it brilliantly.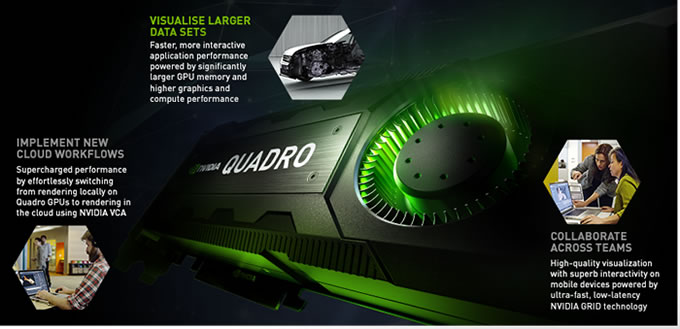 Quadro K1200
The NVIDIA Quadro K1200 offers incredible 3D application performance in a compact footprint. Its flexible single-slot and low-profile form factor makes it compatible with even the most space and power-constrained workstation chasses. 4 GB of GDDR5 GPU memory with fast bandwidth enables you to create large, complex 3D models, and an all-new display engine drives up to four displays natively with DisplayPort 1.2 support for true 4K resolutions like 3840 x 2160 at 60 Hz with 30-bit color.
NOTE: This card is low profile only and a full height bracket is not available for it. This is by design.