Powercolor Radeon Red Dragon RX 5600XT 6GB GDDR6 Graphics Card overview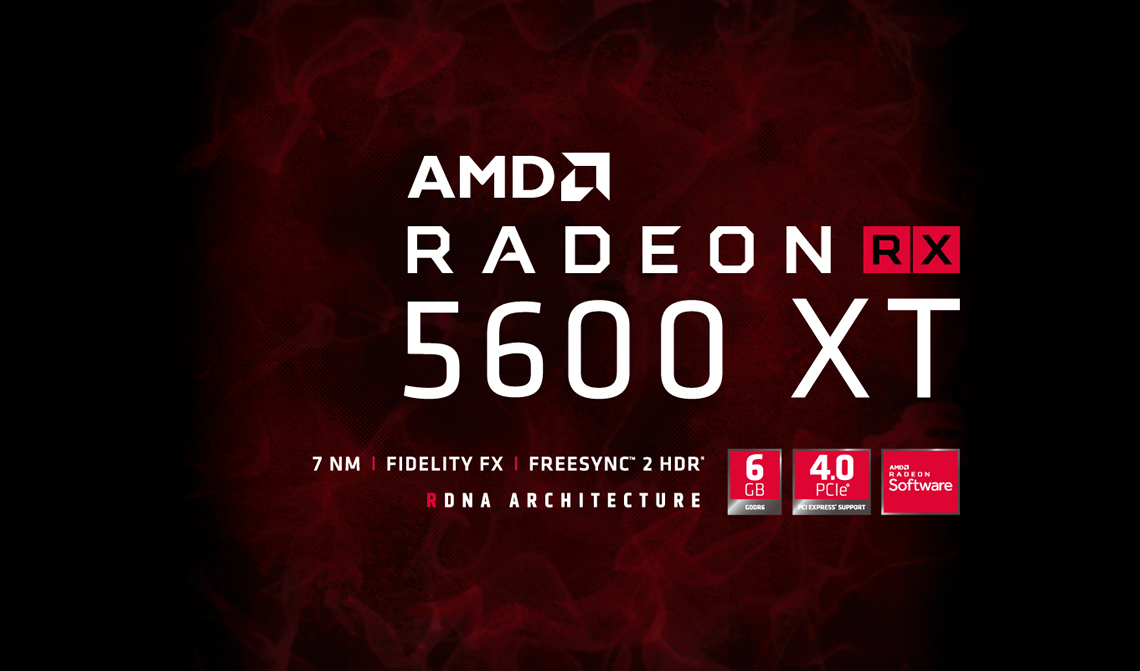 Time for New Red Dragon
PowerColor RX 5600 XT Red Dragon graphics card is equipped with 6GB of GDDR6 high-speed memory to provide high bandwidth of up to 288 GB/s, and PCI® Express 4.0 to support for ultra-settings and ultra-powerful gaming experience.
Perfect Solution for Gamers
Armed with the newest and most advanced 7nm AMD RDNA architecture, PowerColor RX 5600 XT Red Dragon brings great performance with a dual 100mm fan and 5x6F copper heatpipes. It features optimized performance for better visuals such as volumetric lighting, motion blurring effects, depth of field, and multi-level cache hierarchy for reduced latency and a highly responsive gaming experience. PowerColor RX 5600 XT Red Dragon is the excellent graphics card for 1080p users.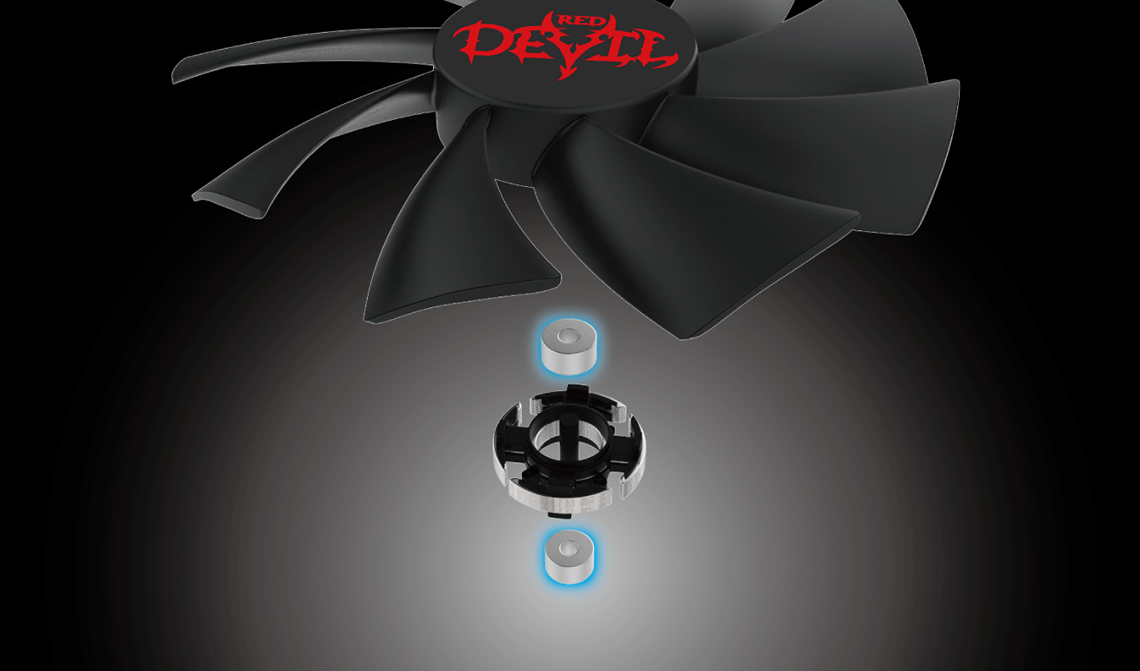 Two Ball Bearing
The cooling fan equips with two-ball bearings which increases 4X longevity.
Mute Fan Technology
Mute Fan Technology intelligently turns off the fan below 60?, providing silent gaming during medium and low load while reducing power consumption simultaneously.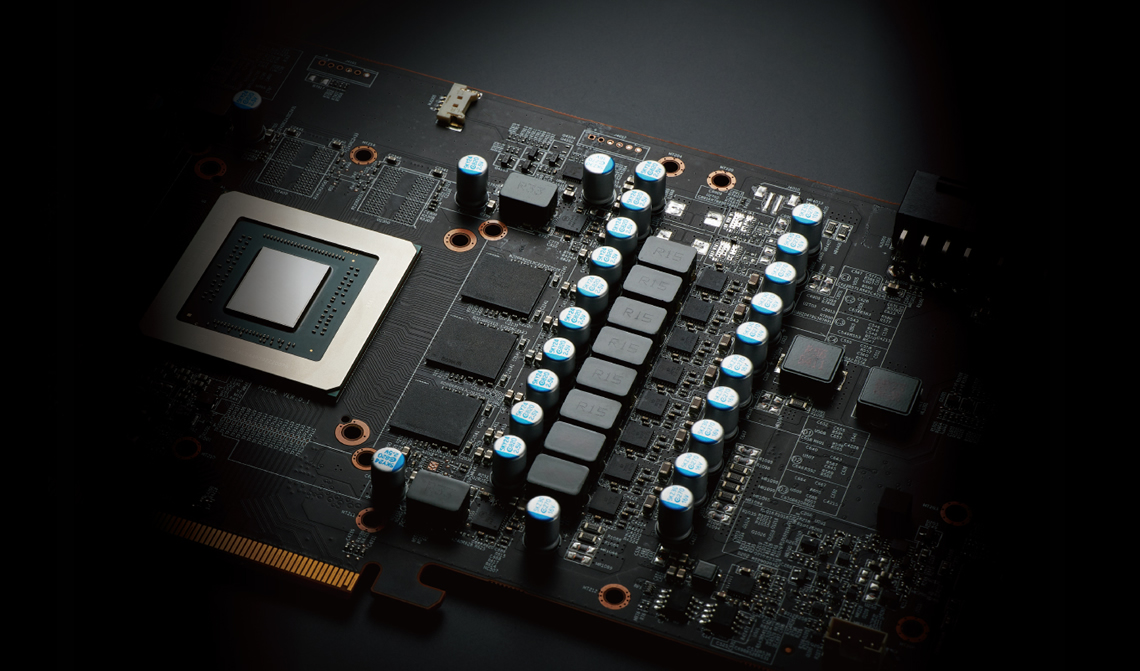 Platinum Power Kit—DrMos
Digital controller and Super Capacitors for improved reliability
• Superior power efficiency
• Significantly low power loss
• Better thermal protection
Lower temperature Better Performance
More is more. For providing powerful but silent gaming experience, Red Dragon RX 5600 XT increases more fins on the heatsink to enlarge the surface for heat dissipation. The best part is it equips with up to 5x6F cooper heat pipes to guarantee lower temperature but better performance.