PowerColor Red Devil Radeon RX590 8GB GDDR5 Graphics Card overview
A New and More Powerful Devil is waked!
PowerColor Red Devil RX 590 and utilize 8GB of GDDR5 memory with 2304 stream processors and have 2000MHz memory clock speed which is connected via a new high speed 256-bit memory interface.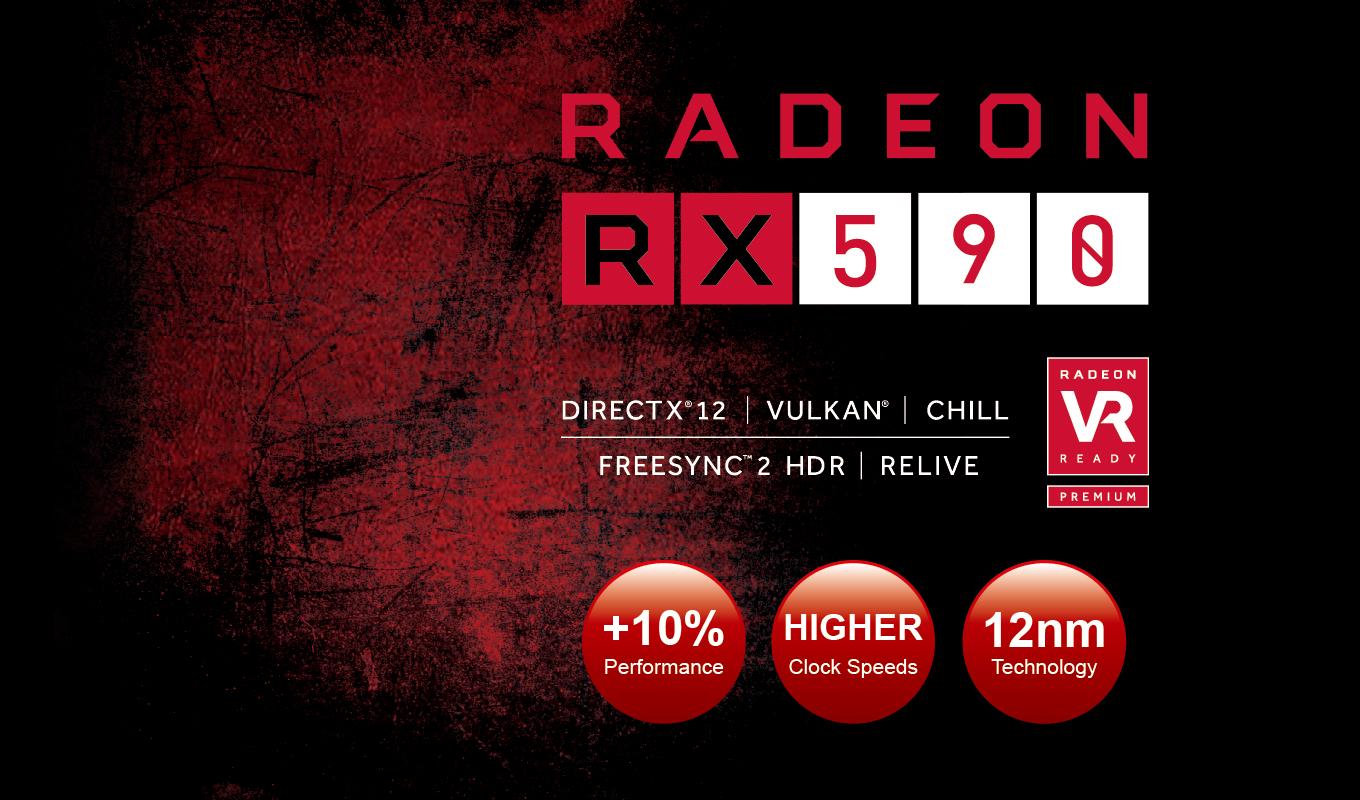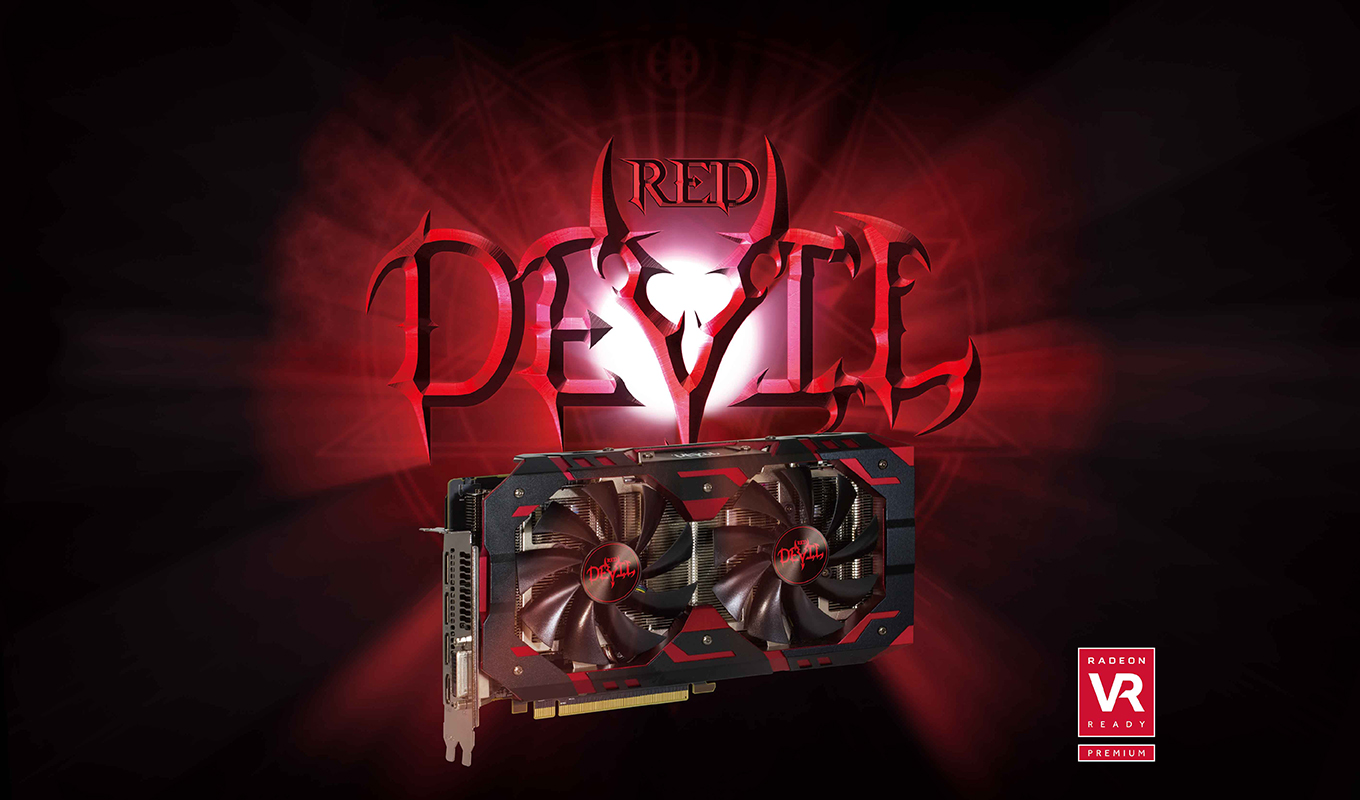 Enjoy ultimate gaming experience with superior silent cooler
PowerColor RX590 Red Devil equips an 8Pin + 6Pin power connectors with superior 6+1 multi-phases for the ultimate performance. The platinum power kit uses Dr. Mos to provide superior power efficiency and better reliability. In order to achieve better thermal solution, PowerColor Red Devil RX 590 enlarges the surface of heatsink and equips with 8mm heat pipes which lower the temperature but increase performance.
Detailed View
1.Back plate - 1.5mm metal back plate is extremely tough to prevent PCB bend.
2.Ultra OC or Silent OC, just switch what you want! - Choose the BIOS fitting your need, faster clocks or more balanced overclock with quiet operation.
3.Stronger MOS, better protection - DrMos provides superior power efficiency and offers better thermal protection.
4. Cooler 5 heatpipes - 4x8F + 1x6F heatpipes efficiently dissipate the heat and make your card cool.
5. LED light - Make your Red Devil glow red in the dark.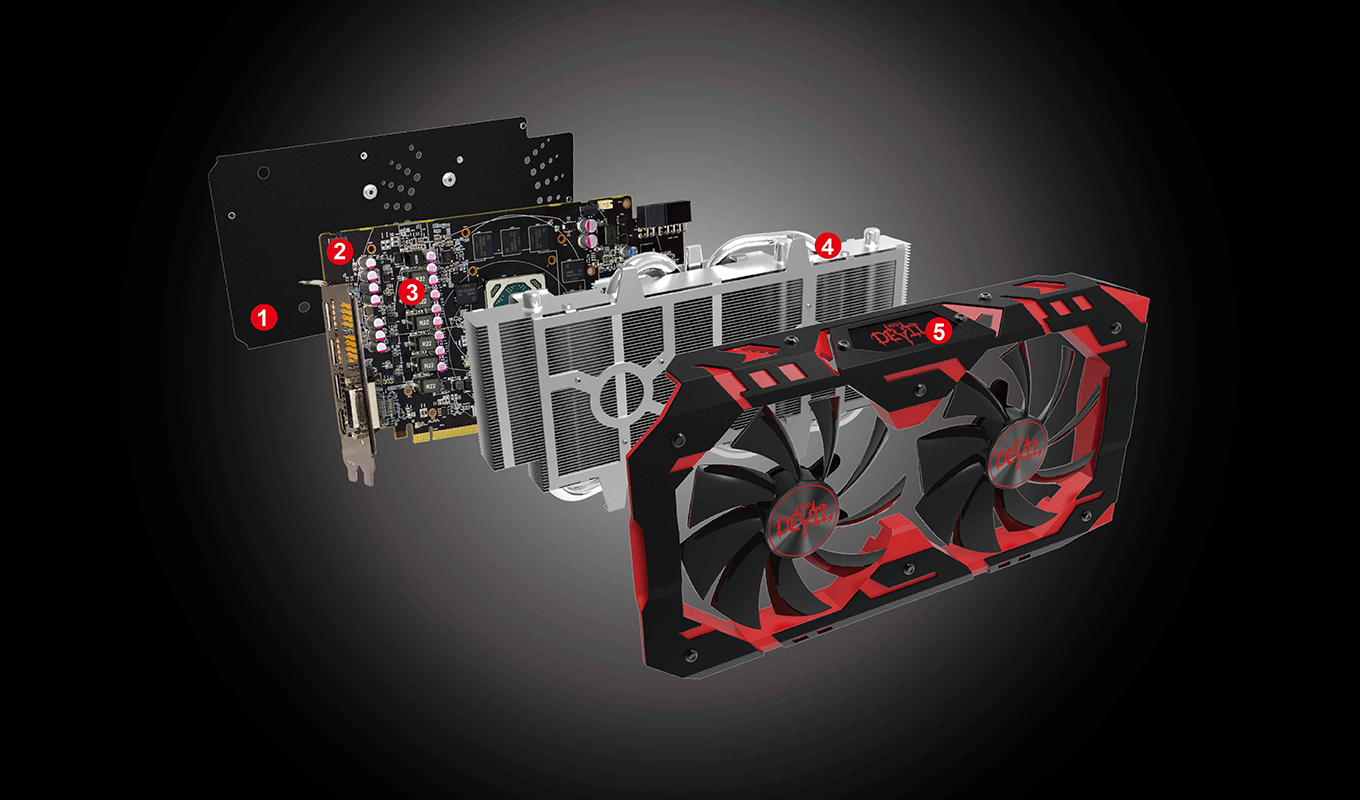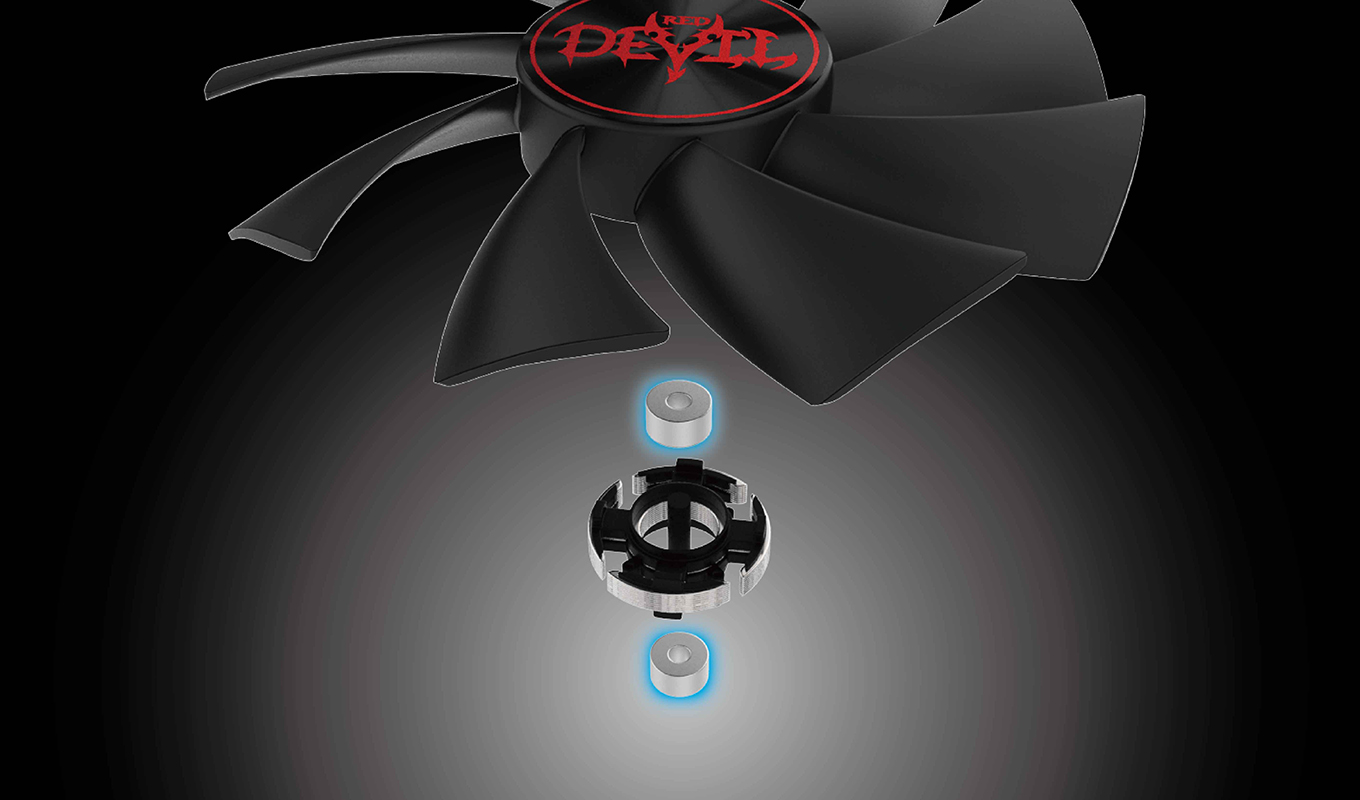 Two Ball Bearing
The cooling fan equips with two-ball bearings which increases 4X longevity and +20% efficiency.
Mute Fan Technology
Mute Fan Technology intelligently turns off the fan below 50?, providing silent gaming during medium and low load while reducing power consumption simultaneously.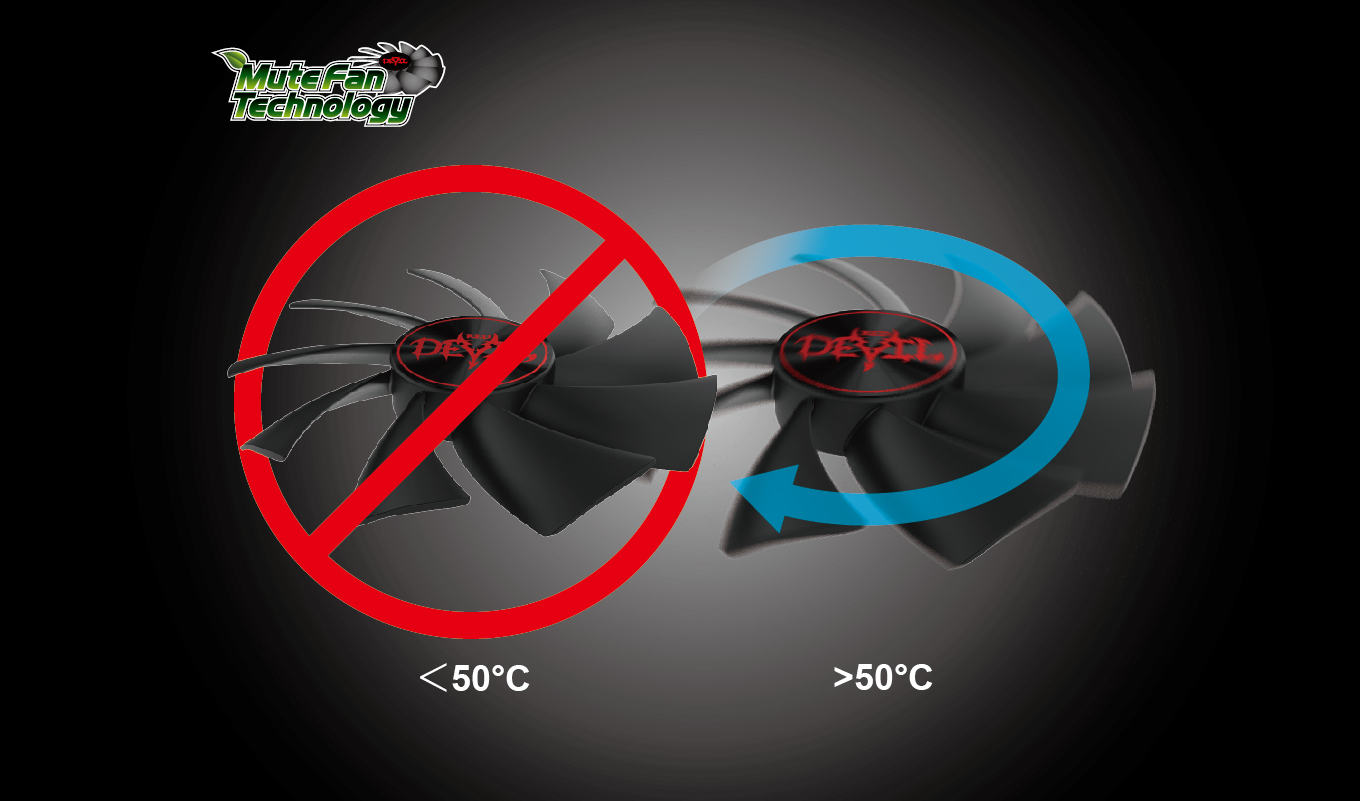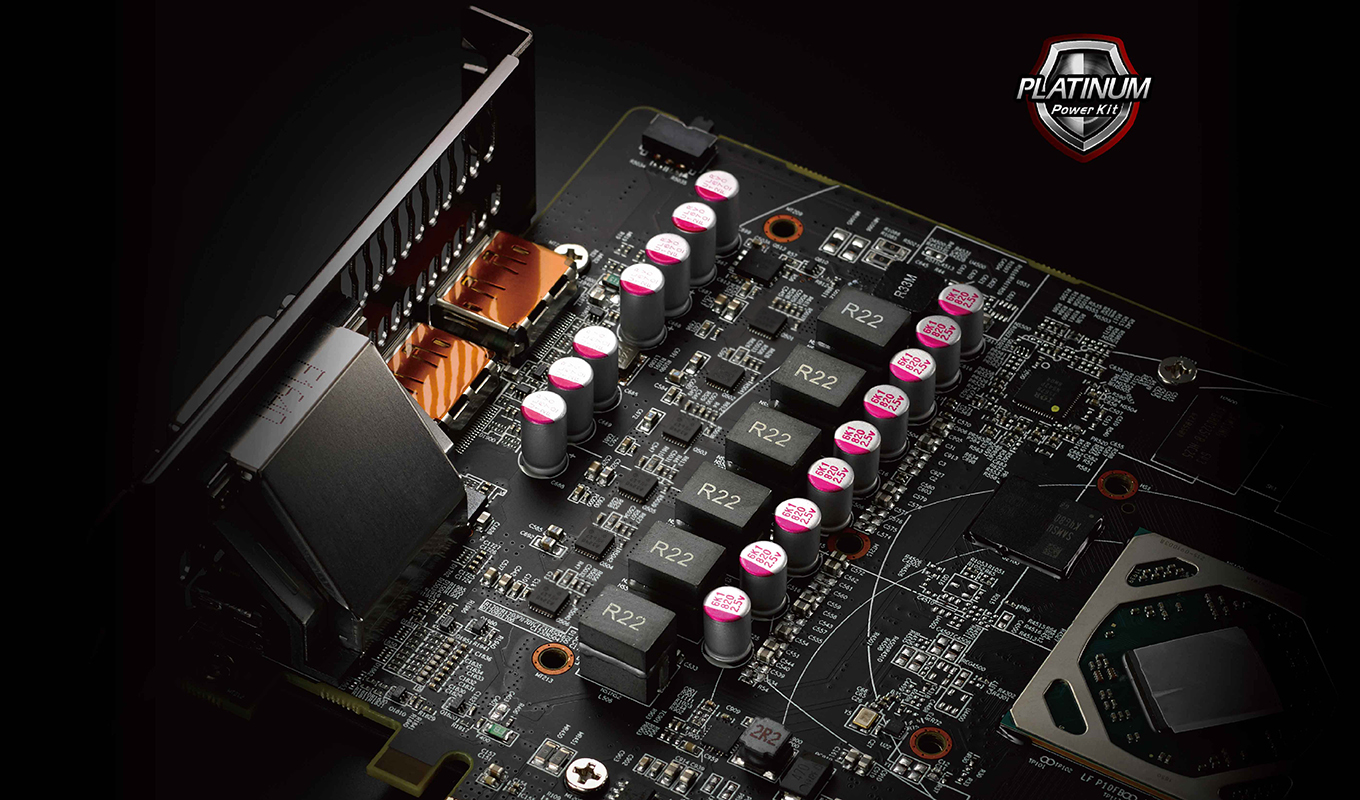 Platinum Power Kit--DrMos
Digital controller and Super Capacitors for improved reliability
Superior power efficiency
Significantly low power loss
Better thermal protection
Lower temperature Better Performance
More is more. For providing powerful but silent gaming experience, Red Devil RX590 increases more fins on the heatsink to enlarge the surface for heat dissipation. The best part is it equips with up to 4x 8F + 1x6F heat pipes to guarantee lower temperature but better performance.