ROG Poseidon GeForce® GTX 1080 Ti Platinum edition 11GB GDDR5X overview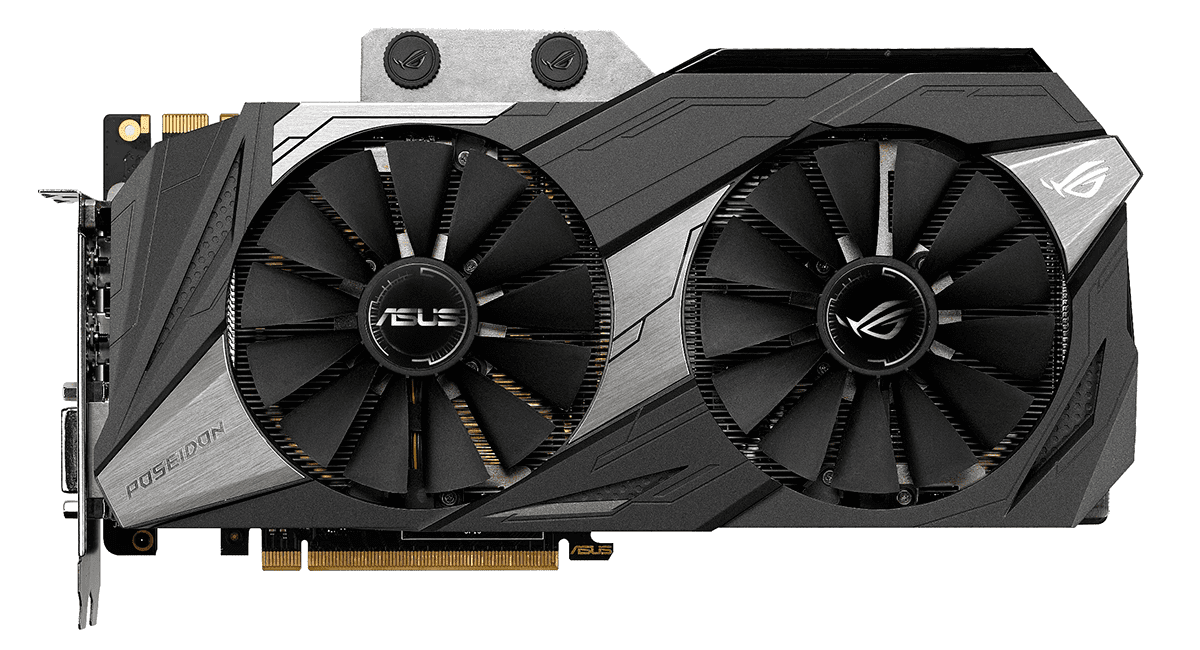 ASUS ROG Poseidon GeForce® GTX 1080 Ti Platinum edition 11GB GDDR5X
ROG-POSEIDON-GTX1080TI-P11G-GAMING
LEGENDARY COOLING
Liquid cooling has evolved to the point where it is not only about delivering superior cooling performance, but also adding personalised style to your gaming system. The ROG Poseidon graphics card delivers on both fronts. With next-gen DirectCU H20 hybrid cooling and Patented Wing-Blade 0dB Fans that let you choose between air and liquid cooling, the ROG Poseidon combines superb performance with convenient flexibility. When it comes to aesthetics, ASUS Aura Sync and a unique, infinite-reflection design provides stunning RGB lighting effects, allowing you to build a gaming system that truly outshines the competition.
ASUS Aura Sync
Featuring Aura RGB Lighting on both the shroud and backplate, the ROG Poseidon implements a mirror-reflection design concept, giving the illusion of a lighting effect that extends to infinity. The lighting can be customised to display your choice of millions of colors and six different effects. Combined with ASUS Aura Sync RGB LED synchronisation technology, you can enjoy a totally personalised gaming system when you pair the ROG Poseidon with an Aura-enabled gaming motherboard.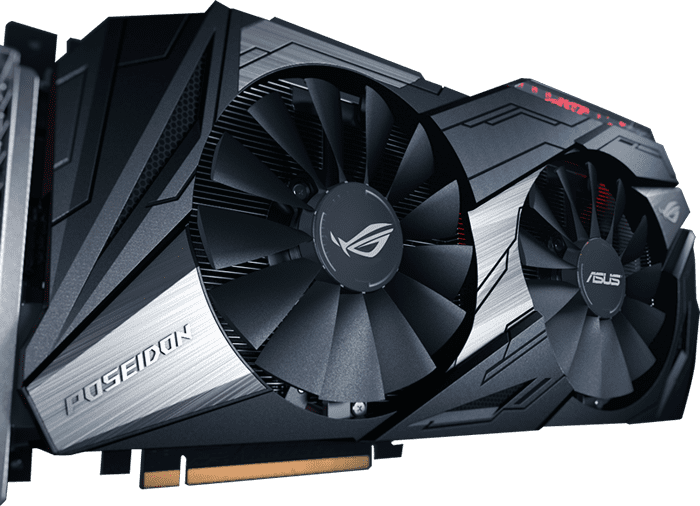 Make the Cooling Even More
The ROG Poseidon features our patented wing-blade design fans that provide maximum airflow. With IP5X certification, the fan bearings are protected from dust ingress, ensuring a long lifespan. Armed with an efficient cooler and 0dB fan technology, the ROG Poseidon allows you to play light gaming sessions in complete silence and has the credentials to tackle heavier workloads with minimal noise.
Patented Wing-Blade Design
Patented wing-blade fans deliver maximum air flow and 105% greater static pressure over the heat sink, while operating at an up to 3X quieter volume than reference cards.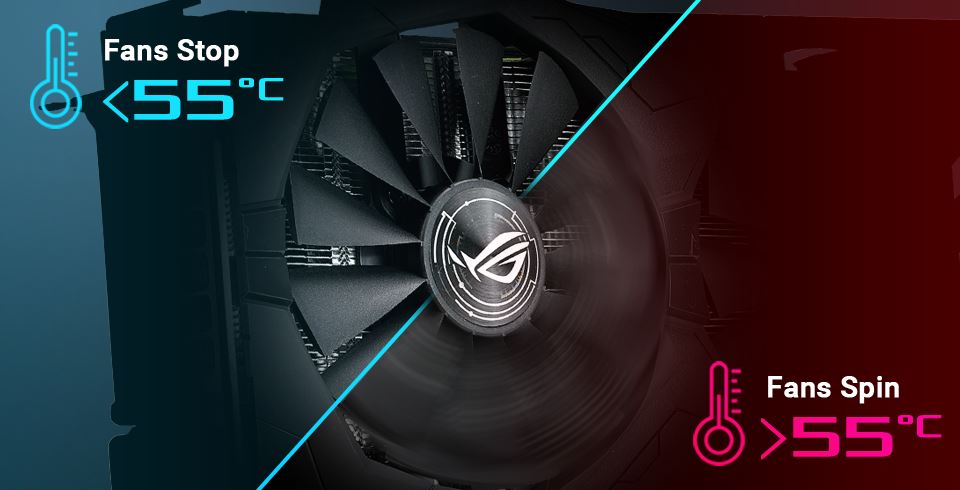 0dB Technology
The composite heat-pipes combines both thermal conductivity and phase transition for efficiently managing the transfer of heat between two solid interfaces which increases 29% of cooling capacity.
IP5X-Certified Dust Resistance
The fans in ROG Poseidon graphics cards are certified under the International Protection Marking (IP code) as IP5X dust resistant for improved reliability and a longer lifespan. This stringent certification process ensures ROG Poseidon graphics cards provide optimal fan performance, even under severe conditions.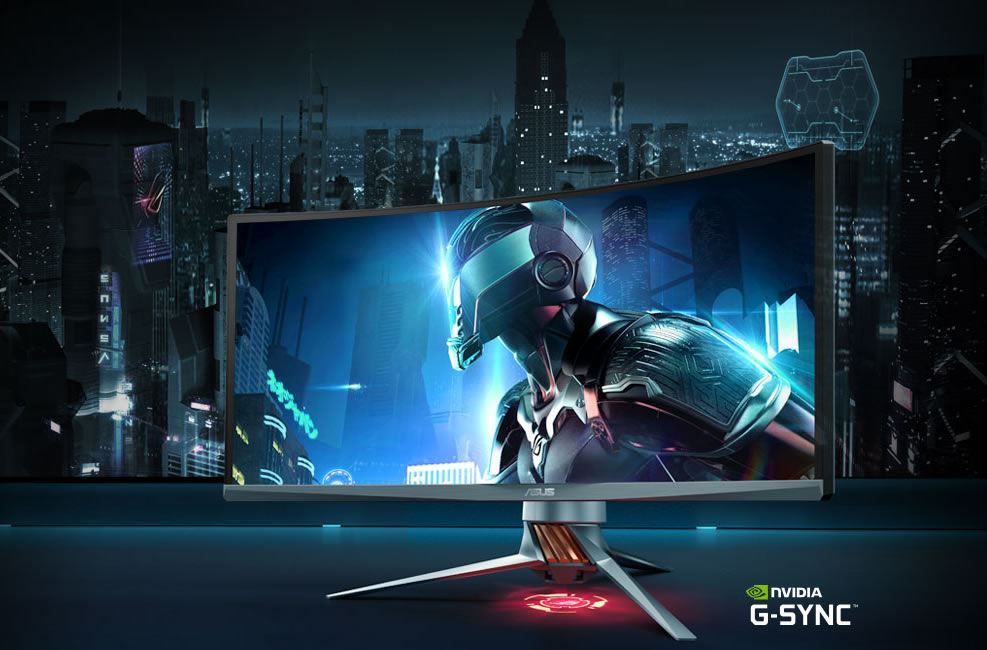 Enjoy the Flawless and Complete Gameplay
NVIDIA G-SYNC™ synchronises the ROG Swift gaming monitor's refresh rate to the GPU in your GeForce® GTX-powered PC, eliminating screen tearing and minimising display stutter and input lag. With ROG Poseidon gaming graphics cards and ROG Swift gaming monitors, scenes appear instantly, objects look sharper, and gameplay is super smooth, giving you a stunning visual experience and a serious competitive edge.