Be quiet! Light Wings 140mm ARGB Triple Pack with ARGB Hub overview
IMPRESSIVE LIGHTING
Light Wings PWM offers ARGB lighting at the front and rear. The subtly lit ring at the back combined with the bright one at the front make for a magnificent appearance from every angle. 18 ARGB LEDs give you many opportunities to individualize your PC build.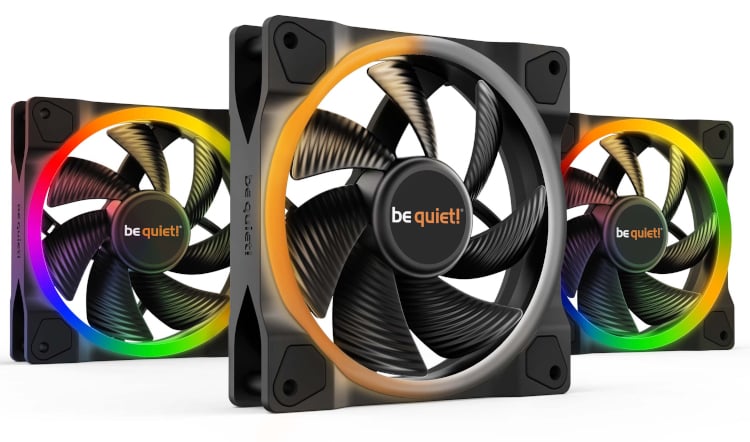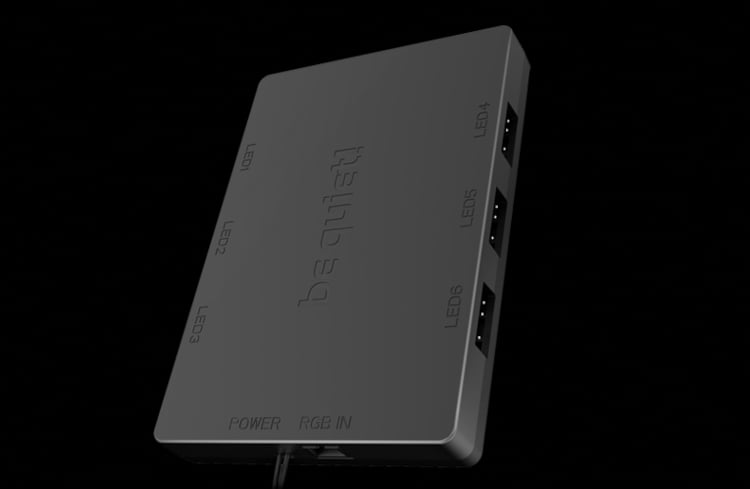 THREE FANS, ONE HUB
An ARGB Hub allows to use and synchronize up to 6 ARGB components at the same time. A user-friendly installation makes for an easy and convenient process, while the elegant all-black design of the ARGB Hub visually suits any PC case. It can be mounted like an SSD or anywhere else using the double-coated adhesive tape supplied.
PERFECT CASE FAN
With optimization for maximum airflow, Light Wings PWM is the right choice for any case configuration that demands high cooling performance. Its 7 airflow-optimized fan blades not only reduce noise-generating turbulences, but also ensure Light Wings PWM provides the performance that is needed, even in demanding configurations.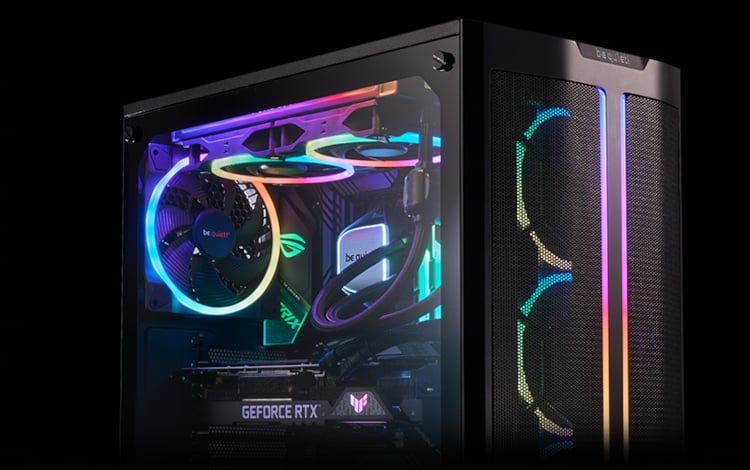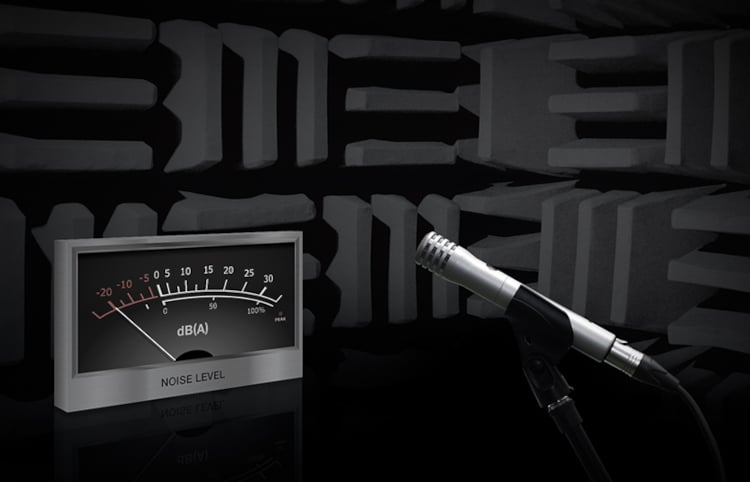 VERY QUIET OPERATION
A highly optimized fan frame and impeller achieve the silent operation be quiet! is famous for. With a noise level of just 23.3dB(A) at maximum fan speed, it proves that instead of being a replacement the lighting is an addon to very silent and very powerful operation. All features combine to make Light Wings 140mm PWM the fan of choice for silent show cases and gaming systems alike.
VARIABLE FAN SPEED FUNCTION
Pulse Width Modulation (PWM) allows compatible 4-pin controllers, including those built into many motherboards, to intelligently vary the speed and thus the noise level of the fan. With PWM the system can ramp up the cooling when it's needed, or operate in maximum quiet mode when it's not.