MSI GeForce GTX 1650 Gaming X 4G 4GB GPU/Graphics Card overview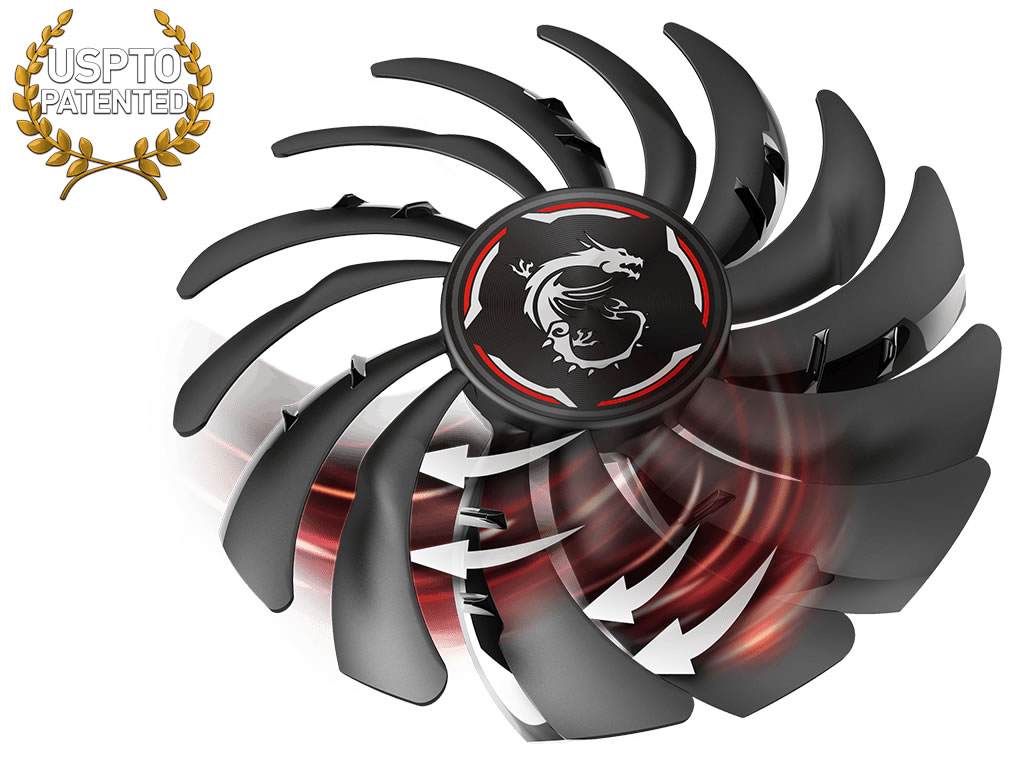 TORX FAN 3.0
A brand new version of the iconic MSI TORX fan pushes the limits of thermal performance yet further than before. The new trims clearly visible on the traditional fan blade create a focused airflow which in turn is pushed down by the dispersion fan blades for increased static pressure.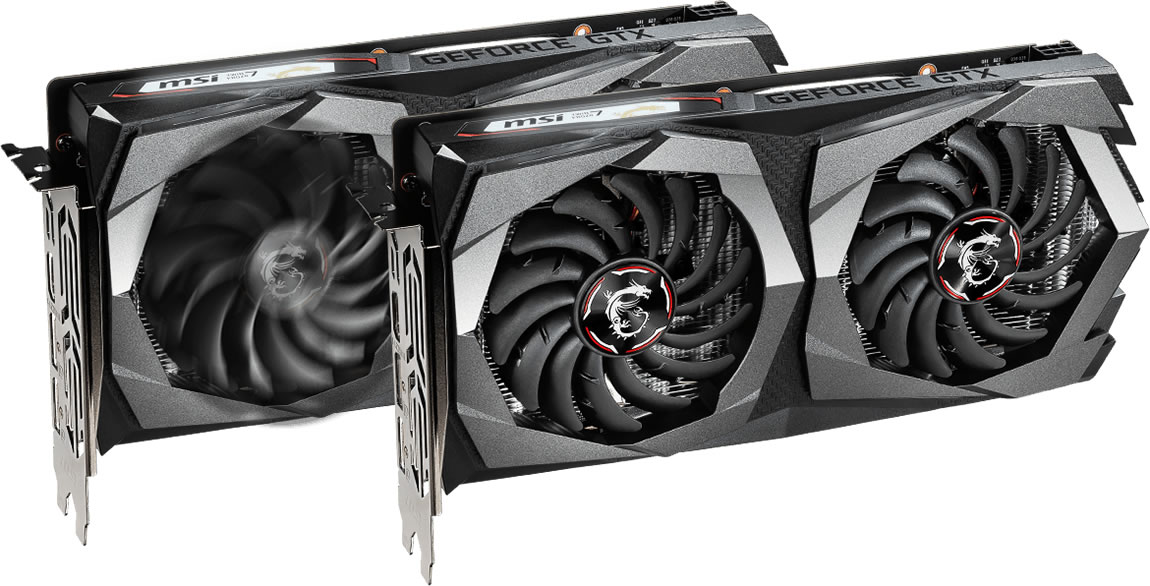 ZERO FROZR: STAY UNDETECTED
First introduced in 2008 by MSI, ZERO FROZR technology stops the fans completely when temperatures are relatively low, eliminating all fan noise when no cooling is needed. When the heat is on during gaming, the fans will automatically start spinning again to keep your powerhouse cool.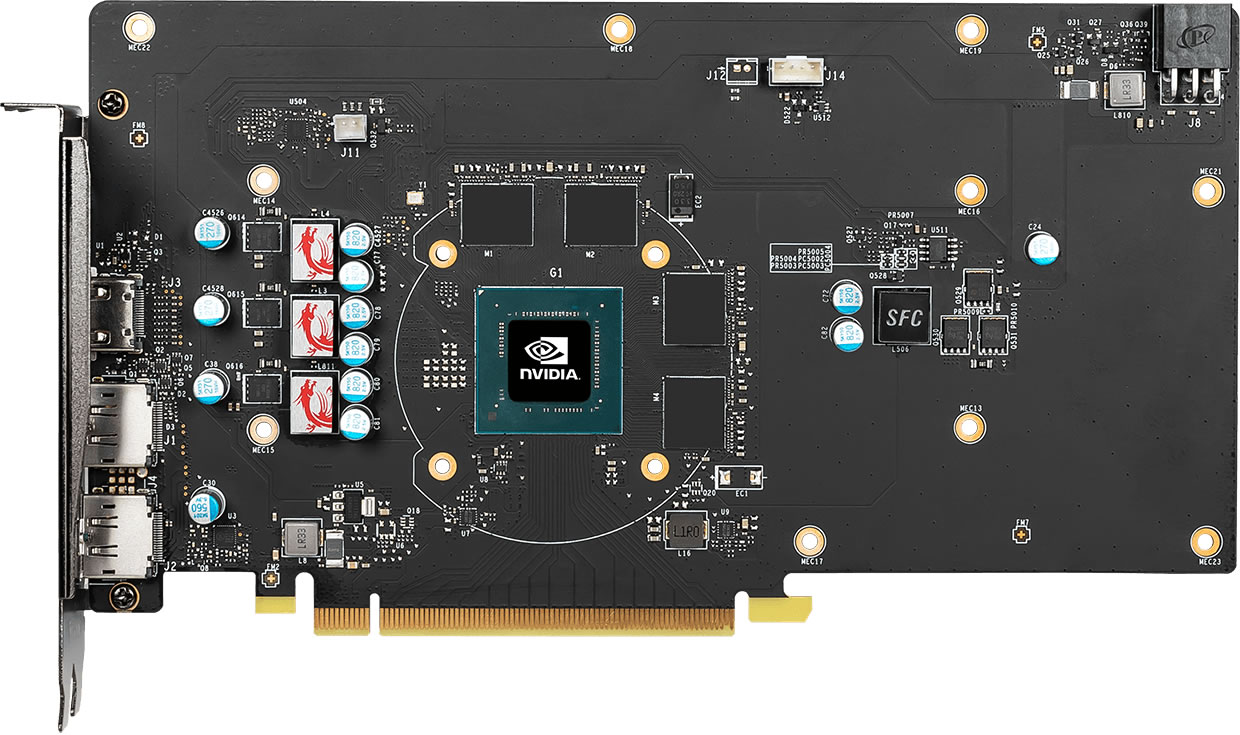 CUSTOM PCB
A tailored PCB design comes with the high-quality components, provides stability at high performance and durable system lifespan.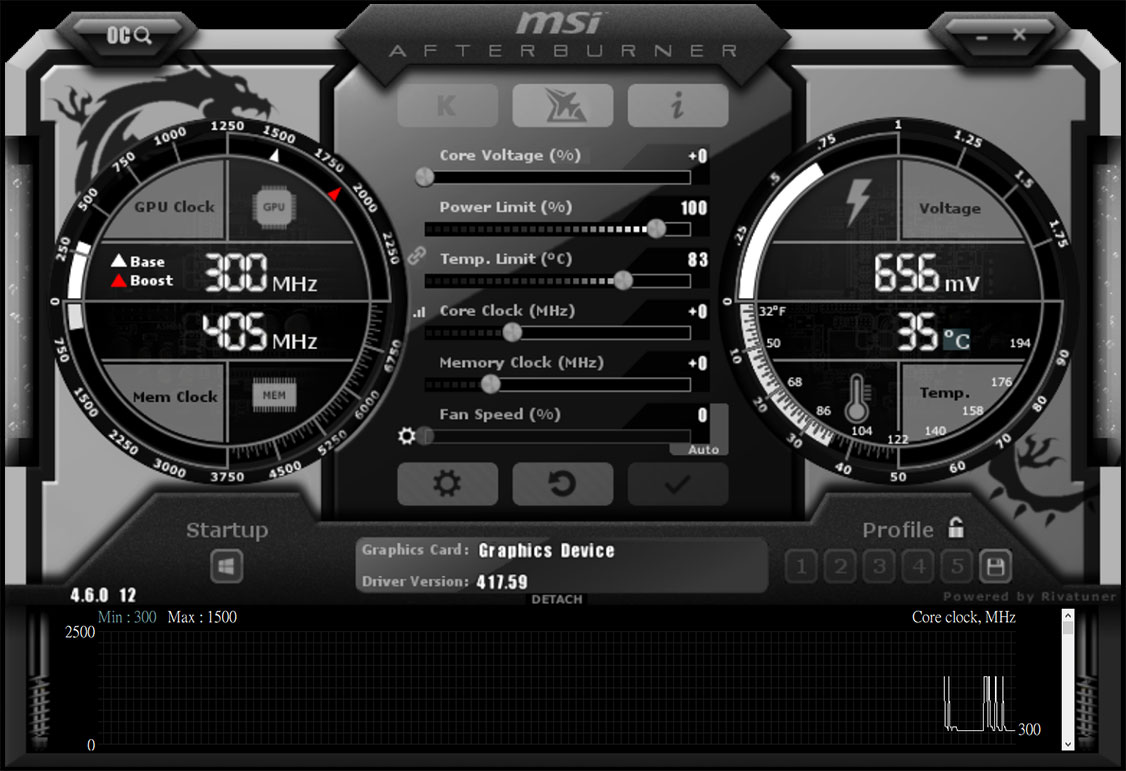 AFTERBURNER
MSI Afterburner is the world's most recognized and widely used graphics card Overclocking software. It gives you full control of your graphics card and enables you to monitor your system's key metrics in real-time.